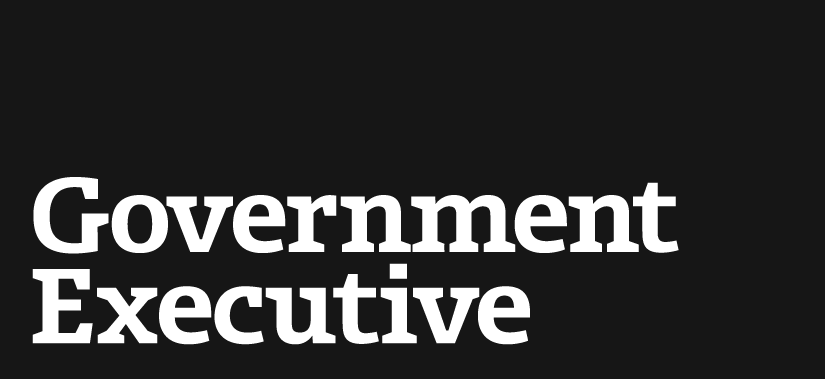 Parties ponder price of skirting budget vote
May 17, 2010
House Republican leaders insist Democrats will take a big political risk if they choose not to pass a fiscal 2011 budget resolution, and predict GOP candidates will be able to exploit the issue in this fall's elections.
"Americans are watching here, and Americans will remember," warns House Minority Leader Rep. John Boehner, R-Ohio.
House Budget ranking member Rep. Paul Ryan, R-Wis., adds that not dealing with the budget resolution would be unacceptable because spending and debt "continue to spiral out of control. The American people deserve -- and continue to demand -- better."
Republicans have focused on the fact that the House has not failed to pass a budget resolution since the process was put in place in 1974. The Senate Budget Committee passed its budget resolution in April, but the chamber's Democratic leaders are waiting to see if the House pursues a budget before putting the Senate panel's budget before the full Senate.
Democratic House leaders insist no decisions have been made. But even if Democrats skip the resolution, pollsters and other political analysts are divided over whether the public really would take Democrats to the ballot-box woodshed over a process that is not widely known, much less understood, beyond the Beltway.
Thomas Mann, a senior fellow at the Brookings Institution, said he doesn't necessarily see Democrats suffering much politically if they decide not to take up a budget resolution. The resolution is a budget blueprint, but has little to do with actual appropriations, no matter how Republicans try to spin it, he noted.
"Frankly, one of the reasons the Democrats are reluctant to have a budget resolution is because it basically would include the overall deficit figures and forecasts -- and that is not a bright picture," said Mann.
House Majority Leader Rep. Steny Hoyer, D-Md., might have hinted as much last month when he said, "It's difficult to pass budgets in election years, because they reflect what the [fiscal] status is."
Without a budget resolution, Congress could deem the budget passed and set limits on discretionary spending in the 12 appropriations bills. The bills themselves could be passed later in the year, even after the election.
"There are several ways in which to meet our responsibility in terms of bringing our appropriations bills to the floor," House Speaker Rep. Nancy Pelosi, D-Calif., said on Thursday. "Whatever decisions we make on how to go forward will be to meet the needs of the American people to do so in the way that reduces the deficit -- and that it meets our goal of cutting the deficit in half in five years," she said.
Rutgers University political science professor Ross Baker said GOP efforts to portray Democrats as not carrying out a key job will be difficult, especially as the Supreme Court confirmation fight, debate on financial regulatory overhaul legislation and possible action on energy and immigration dominate the headlines.
The budget inaction might get some traction among tea party supporters, Baker said, but that's because they are already eager to throw out incumbents.
Peter Brown, assistant director of the Quinnipiac University Polling Institute, senses some potential peril for Democrats if Republicans push the issues, since the party in power has the most to lose if the "throw the incumbents out" fervor spreads.
"Voters are mad at Washington to begin with," he said. "That said, [not doing a budget resolution] could be seen by angry voters as even more evidence that the folks in power in Washington are not doing their job."
As of late last week, House Democratic leadership sources said Pelosi and Hoyer were finding it difficult to round up enough votes to pass a resolution because of significant differences within the Caucus on how to deal with the deficits. CBO projects the deficit for this fiscal year at about $1.5 trillion.
Many Blue Dogs, according to House Democratic sources, are uneasy about supporting a budget with significant deficit spending. Meanwhile, some liberal lawmakers are warning they will not go along with a budget that requires big cuts to programs they feel strongly about.
Also, few Democrats of either leaning want to be put in a position of taking up appropriations bills that would allow Republicans to offer politically loaded amendments requiring votes that could be used against the Democrats in November's elections.
Boehner clearly sees a political edge for the GOP in the budget debate.
Boehner eagerly reminds that Hoyer had, in 2006, characterized passing a budget as "the most basic responsibility of governing," and that House Budget Chairman John Spratt, D-S.C., has previously said, "if you can't budget, you can't govern."
Boehner also has tried to relate the issue to voters, noting that "every family has to do a budget."
House Democrats have mixed views of the political cost of not dealing with the budget.
Rep. Allen Boyd, D-Fla., a senior Blue Dog, said he wants Congress to pass a budget but does not think the lack of a spending plan would resonate politically.
"I don't think anyone ever won or lost on a budget vote," Boyd said.
But Rep. Lynn Woolsey, D-Calif., co-chairwoman of the Congressional Progressive Caucus, thinks it could become a political problem.
Constituents "will care if we don't do it," Woolsey said. "There are these things that you don't get any credit for because it's assumed you are supposed to do it. But if you don't do it, bam."
---
May 17, 2010
https://www.govexec.com/oversight/2010/05/parties-ponder-price-of-skirting-budget-vote/31529/