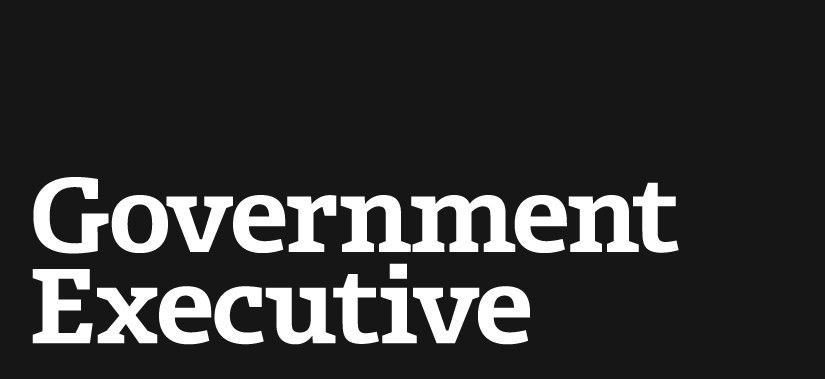 Watchdog adds Postal Service to high-risk list
July 28, 2009
The Government Accountability Office on Tuesday added the financially ravaged U.S. Postal Service to its list of federal agencies and programs at high risk of waste, fraud and abuse.
In making the late addition to its biennial accounting of troubled agencies and programs -- GAO released its 2009 report in January -- the watchdog suggested that USPS has failed to cut costs quickly enough to offset unprecedented declines in mail volume and plummeting annual revenue.
"There are serious and significant structural financial challenges currently facing the Postal Service," said acting Comptroller General Gene L. Dodaro. "New technology is profoundly affecting services in both the private and public sectors, including traditional mail delivery. Compounded by the current recession, the volume of mail being sent is dropping substantially, leading to a sizable decline in revenue. At the same time, the Postal Service faces significant infrastructure and personnel costs."
The Postal Service did not dispute GAO's characterization, acknowledging that it reflects USPS' current financial realities.
"Securing the fiscal stability of the Postal Service will require continued review of retiree health benefit prefunding, as well as gaining flexibility within the law to move toward five-day delivery; to adjust our network as needed; to develop new products the market requires; and to work with our unions, mailers, stakeholders and Congress to meet the challenges ahead," USPS spokeswoman Yvonne Yoerger said in a statement.
Mail volume fell by 9.5 billion items to 203 billion pieces in fiscal 2008, GAO found, and is projected to drop by an additional 28 billion pieces in fiscal 2009.
In fact, the second quarter of fiscal 2009, ending on March 31, was the worst for USPS in terms of mail volume since the 1971 Postal Reorganization Act. According to its most recent quarterly report, total mail volume declined by 14.7 percent in the second quarter with an accompanying revenue decline of 10.5 percent. USPS ended the second quarter of fiscal 2009 with a net loss of $1.9 billion.
The Postal Service is projecting a net loss of $7 billion for fiscal 2009, with its outstanding debt rising to more than $10 billion and a cash shortfall of roughly $1 billion. Those losses are expected to continue in 2010.
The agency's budgetary woes are so bad that it doubts it will have enough revenue to fully fund its $5.4 billion annual payment into the Postal Service Retiree Health Benefit Fund and the approximately $1.1 billion it is required to pay to the Labor Department for workers' compensation, according to the quarterly report.
"Without legislative change … we project a cash shortfall of approximately $1.5 billion on Sept. 30, 2009," the report said. "If this happens, the Postal Service may be unable to pay certain obligatory payments due in September 2009. Continuing significant losses in 2010 and future years could also result in cash shortfalls that would ultimately cause the $3 billion annual borrowing limitation and overall $15 billion debt limitation to become insufficient without additional structural changes."
On Wednesday, the Senate Homeland Security and Governmental Affairs Committee will consider legislation that would restructure how the Postal Service pays for its employees' retirement health benefits.
The bill, sponsored by Sen. Tom Carper, D-Del., would reduce the amount of money USPS must pay into the fund that covers future retirement payments, and provide the agency with a longer borrowing limit to meet its current payments. The legislation also would allow USPS to tap into the fund to cover retirement benefits for postal workers beginning in 2009 instead of 2017 -- the current date set by law.
"The Postal Service urgently needs to work with Congress and other key stakeholders to develop and implement a restructuring plan to help put it on a more sustainable financial path," Dodaro said.
The quarterly report suggested that the recession is the primary culprit for the revenue and mail volume contraction while the electronic diversion of traditional mail remains a long-term threat to the Postal Service's viability.
To remove its financial condition from the high-risk list, the Postal Service needs to undertake a number of major structural changes, Dodaro said.
Short-term fixes include consolidating some of the 38,000 retail and processing facilities across the country and reducing compensation and wages for more than 700,000 USPS employees.
The Postal Service recently released its Station and Branch Optimization and Consolidation Initiative, which outlines plans to merge the operations of some retail stations and branches into nearby postal facilities. The House Oversight and Government Reform Subcommittee on Federal Workforce, Postal Service and the District of Columbia will hold an oversight hearing on the initiative on Thursday.
For the long term, GAO recommended the Postal Service consider merging some of its operations, closing unnecessary facilities and reducing the size of its workforce. Approximately 162,000 USPS employees are eligible to retire this year, a figure that will increase to almost 300,000 within the next four years, the watchdog said.
Among other belt-tightening options, USPS officials have considered cutting back service from six days per week to five, but Congress so far has balked at the idea.
---
July 28, 2009
https://www.govexec.com/oversight/2009/07/watchdog-adds-postal-service-to-high-risk-list/29647/