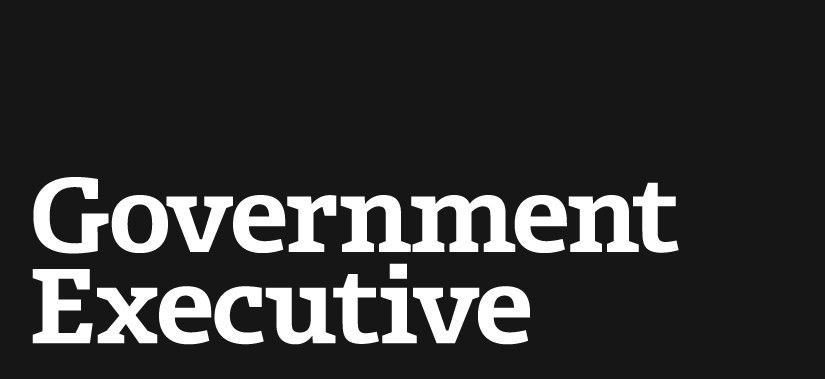 Lawmaker proposes funding for states to oversee stimulus
April 21, 2009
BROOKLYN, N.Y. -- The chairman of the House Oversight and Government Reform Committee announced on Tuesday that he will sponsor a bill to provide funding for state auditors who are struggling to keep pace with the demands of the 2009 American Recovery and Reinvestment Act.
"With individual states receiving billions in stimulus funding, it makes sense that the states also be fully equipped to closely monitor those taxpayer dollars," said Democratic Rep. Edolphus Towns at a committee field hearing here in his home district. "Not initially providing funds for state auditors under the Recovery Act was an omission that should be rectified as soon as possible."
In an interview with Government Executive after the hearing, Towns said the new state money would be separate from the $787 billion economic stimulus package, but an exact amount has yet to be determined. The new funds, he said, could not be used to beef up other areas of the state workforce.
The Recovery Act provided nearly $210 million for inspectors general at federal agencies, $84 million for the Recovery Act Accountability and Transparency Board and $25 million for the Government Accountability Office. The law did not allocate any money for comparable oversight at the state level.
In the absence of that funding, New York state and city officials said on Tuesday they would be forced to spend non-stimulus funds to hire independent accounting firms or contractors, further depleting their already thin coffers.
Tuesday's hearing was the oversight committee's first public examination of how state and local governments are implementing Recovery Act funds and complying with federal guidance.
State and city officials told lawmakers they were confident they could spend Recovery Act funds wisely with little waste and abuse, but many said their jobs had become more difficult because of a lack of direction from the federal government.
For instance, Edward Skyler, New York City's deputy mayor for operations, said for at least half of the $5 billion in Recovery Act funds the city expects to receive during the next two years it lacked sufficient guidance from the Office of Management and Budget to determine program eligibility or reporting deadlines.
In many cases, OMB has told state and local officials that the individual agencies disbursing the funds, rather than the White House, will issue guidance, which slows down the process considerably, officials testified.
"Without clear guidance on the specific information required by the federal government as we develop our systems, it will be a challenge to account for the impact of Recovery Act funds in a manner that is consistent with the federal government's expectations," Skyler said.
Among the biggest gaps in federal guidance concerns how states and localities measure the creation and retention of jobs.
A handful of federal formulas are available for estimating job figures in particular policy areas, but the government has not issued a standardized methodology -- particularly one that adjusts for regional differences -- that states are expected to follow, said Timothy Gilchrist, senior adviser for infrastructure and transportation for New York Gov. David Paterson.
"We believe the best way to arrive and report on jobs is to have the states supply raw data, and to have the federal government model and report jobs data," Gilchrist said. "The effort to report on jobs would benefit greatly from a common set of tools -- developed by the federal government, and made available to states, local governments any other direct AARA-fund recipient."
The state of New York will receive $26.7 billion in Recovery Act funds, including more than $4 billion for infrastructure and energy programs, nearly $6 billion for health and human services and $2.3 billion for education.
Of those amounts, the state has spent slightly more than $1.8 billion, primarily for assistance payments for certain social and medical services, Gilchrist said.
Committee lawmakers raised concerns that the public might never know specifically how state and local governments are spending stimulus funds.
OMB guidance issued on April 3 requires contractors and subcontractors receiving direct federal funds to report on how they are spending the money. But the administration has yet to require the disclosure of contractor and subcontractor data when stimulus money is funneled through states and localities.
The guidance stated that when Recovery Act funds "go from a federal agency to a state, and then to a local government or other local organization," the government will "not track funds to subsequent recipients beyond these local governments or other organizations."
"This failure to track stimulus spending where it will actually occur harms the oversight efforts of Congress, the administration, and the American people," said the government reform committee's ranking member Darrell Issa, R-Calif.
Despite the lack of guidance, Skyler said New York City is prepared to track and disclose how every dollar of stimulus money is spent.
Within the next several days, he said, the city will launch an interactive Web site called NYC Stimulus Tracker. This site will track Recovery Act dollars from their distribution to local programs or capital projects through contracting and the financial processes, all the way to the project's economic affect on New Yorkers, Skyler said.
The site also will include details such as the start and end dates of construction projects, contract status for outsourced projects and the payment timeline to vendors.
---
April 21, 2009
https://www.govexec.com/oversight/2009/04/lawmaker-proposes-funding-for-states-to-oversee-stimulus/28999/