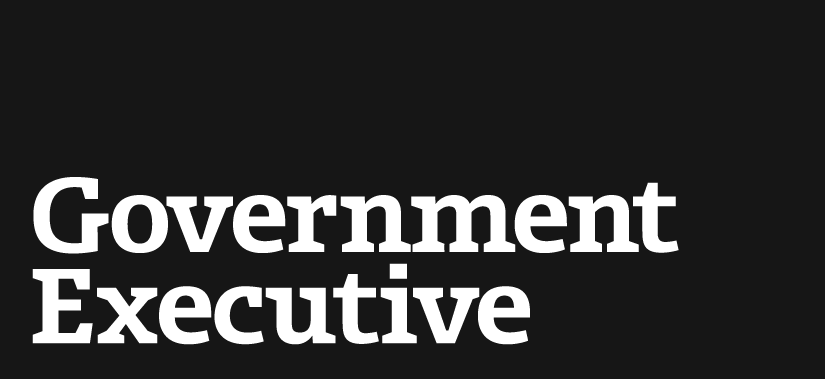 Defense agency rescinds whistleblower's gag order
September 26, 2008
The Defense Contract Audit Agency has rescinded a controversial, and possibly illegal, nondisclosure memo filed in 2007 against an agency whistleblower, Government Executive has learned.
Two days after a Sept. 10 hearing before the Senate Homeland Security and Governmental Affairs Committee in which lawmakers excoriated agency leaders for appearing to retaliate against employees who had raised concerns about suspicious contractor fees, DCAA lifted the year-old gag order against veteran auditor Diem-Thi Le.
In a Sept. 12 memo obtained by Government Executive, Jan Findley, branch manager of DCAA's Santa Ana, Calif., office, wrote that Le was now free to share agency records with the Office of Special Counsel or any other government investigator.
"You are encouraged to fully cooperate with any investigations conducted by representatives of federal government investigative authorities by providing testimony and documents," Findley wrote to Le, a 19-year agency employee. "Rest assured, you may cooperate without fear of harassment or reprisal from agency management officials."
The 2007 nondisclosure memo, drafted by the DCAA's Office of General Counsel and signed by Le's supervisor, had threatened Le with "disciplinary action," including possible prosecution for criminal theft if she shared -- or even possessed -- any DCAA document that was used to file a complaint against the agency.
In a separate Sept. 12 memo sent to agency employees, DCAA Director April Stephenson reinforced the agency's policy that whistleblowers should not fear speaking with federal investigators.
"It is the firm policy of the Defense Contract Audit Agency that employees are encouraged to cooperate with any investigations conducted by representatives of the federal government investigative authorities by providing testimony and documents in accordance with federal law, including the Whistleblower Protection Act, DoD and DCAA policies and regulations," Stephenson wrote.
During the hearing, Stephenson initially told the committee that the nondisclosure memo was issued because of concern that Le would disclose proprietary contractor data to the OSC. But under questioning from lawmakers, Stephenson acknowledged that the tone and content of the letter was "wholly inappropriate."
Neither Le, Findley nor the Defense Department responded to requests for comment.
In 2005, Le was performing an accounting system audit of Fluor Corp., an engineering and construction company and one of the largest federal contractors in the world. She discovered that Fluor's accounting system was "inadequate" and a result, the firm was misallocating and mischarging the government.
Le's manager disagreed with her findings. The supervisor allegedly deleted the audit findings from Le's working papers and used those altered documents to support an opinion that the accounting system was "adequate." Consequently, Fluor was not forced to take any corrective action.
Le later discovered that the manager had changed several auditors' opinions from "inadequate" to "adequate" without any additional audit work. Le claimed the changes were made because "inadequate" reviews required additional audit hours that could disrupt agency performance metrics and productivity rates.
Those concerns have been echoed in recent months by current and retired DCAA auditors and are the subject of several ongoing investigations.
Le filed a complaint with the Defense Department inspector general's hot line. But the overburdened IG's office, which at the time was handling several investigations related to hurricanes Katrina and Rita, erroneously referred her complaint back to DCAA managers. The IG's office has since apologized for the error.
As a result of her complaint, Le said she was the victim of repeated harassment and intimidation by her supervisors. She said she was transferred to another team; denied a performance award; had her performance evaluation downgraded and was told to see a psychiatrist. Le later filed a complaint with the Office of Special Counsel.
The August 2007 nondisclosure memo stated that Le couldn't access any DCAA documents personally or for any private purpose, but "if such agency documents are required in the course of investigations, these will be made available as required by law to the proper and authorized investigative entities; you may not provide such agency documents personally."
The letter demanded that Le return any documents, including personal e-mails that she already might have taken or distributed.
"My interpretation [of the memo] is that if I [shared documents], I would be prosecuted and I would lose my job," Le told the Senate panel.
The committee's ranking member Susan Collins, R-Maine, called the memo "troubling," while Sen. Claire McCaskill, D-Mo., said the memo's author "abused their law license."
McCaskill has requested that Stephenson supply her office with the name of the attorney who drafted the memo and anyone else in the DCAA chain of command who may have reviewed it, according to the senator's spokeswoman, Maria Speiser.
Stephen Kohn, president of the National Whistleblower Center, said a provision in the 2006 Transportation-Treasury appropriations act -- which has been since been extended in subsequent years -- makes it illegal to use federal resources to draft a nondisclosure memo unless it meets specific criteria, including the exposure of confidential government agents or disclosures that could compromise national security. Le's letter did not meet any of the criteria listed in the law.
No one associated with the nondisclosure memo, or any of the other allegations of misconduct at DCAA cited by federal investigators, will be disciplined until the IG completes his investigation, Stephenson said.
---
September 26, 2008
https://www.govexec.com/oversight/2008/09/defense-agency-rescinds-whistleblowers-gag-order/27756/