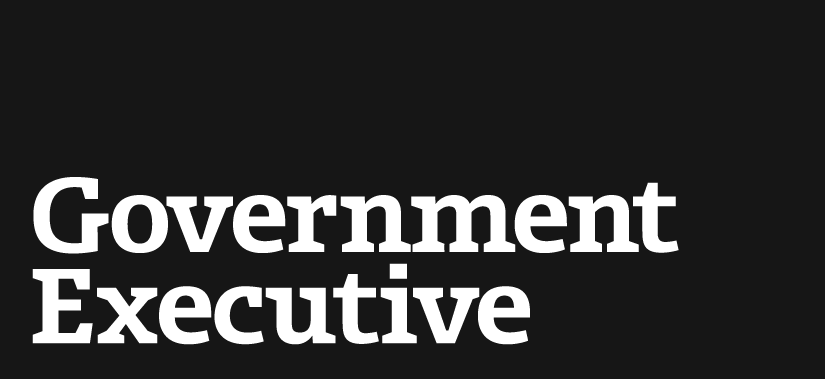 First-term House Dems win earmarks while dueling over mantle of reform
February 14, 2008
Congressional Republicans trying to reclaim the mantle of fiscal responsibility and their majority in the House will have to contend with a Democratic freshman class loath to share its signature issue: earmark reform.
Last week, the National Republican Congressional Committee blasted those freshmen Democrats who voted to defeat a GOP amendment to the Higher Education Act reauthorization bill that would place a moratorium on earmarks and create a select committee to change the earmark process.
On Tuesday, House Minority Leader John Boehner, R-Ohio, unveiled a Web site dedicated to earmark reform. With anti-earmark champion Sen. John McCain, R-Ariz., the likely GOP presidential nominee, the issue is likely to get more exposure.
There is no doubt House freshmen learned quickly how to bring federal dollars back to their districts with the fiscal 2008 Defense and omnibus appropriations bills.
Based on figures compiled by the watchdog group Taxpayers for Common Sense and scheduled for release Thursday, House freshmen accounted for $263 million in personal, single-sponsor earmarks. Democratic freshmen accounted for $237 million of that.
Whether their successes become liabilities as Republicans ratchet up their calls for reform and promise to make it a yearlong refrain is shaping up to be a central issue in the fall campaigns.
Some Republicans think they have found a winning issue. "It serves two purposes. It allows us to point out broken campaign promises, while speaking to Republican supporters that we're serious about earning back the majority," said a Republican campaign aide. "It's a good issue on two fronts."
The aide said GOP challengers will look to highlight a freshman's votes for bills containing any embarrassing projects, as well as for projects that he or she sponsored.
"They are on thin ice," said Rep. Debbie Wasserman Schultz, D-Fla., an Appropriations Committee member and a co-chairwoman of the Democratic Congressional Campaign Committee's Frontline program to prepare vulnerable freshmen Democrats for re-election.
Wasserman Schultz said most freshman offices use a formal process to evaluate the worthiness of requests before they are submitted to the Appropriations Committee for review.
One such freshman is Rep. Joe Sestak, D-Pa. During his first year in office, Sestak reached out to municipalities, first responders, local organizations and small businesses in his district, using public sessions aimed at walking them through the appropriations and federal grants processes.
His office put together a "how-to" guide to help local governments and organizations make grant requests in an effort to steer his constituents to use grants rather than earmarks, when appropriate. It also created a seven-page earmark request form.
But the retired three-star admiral also runs a proverbial tight ship. Sestak's office heavily vets earmark submissions.
In many cases he runs defense earmark requests by the military to make sure the project is a product they want or could use before sending letters to the subcommittee chairmen with a brief argument in support of the add-on and following up with the chairmen and committee staff. If there is an overlap between campaign contribution and earmark requests, he said, he promptly returns the contributions.
Sestak's military experience gave his defense earmarks credibility with appropriators, and helped him secure $23.4 million in military-related add-ons. Sestak's earmarks came to $32 million.
But he acknowledged that his requests for add-ons were not always given the same priority as those of more vulnerable freshmen.
"I do know this," Sestak said. "Because I wasn't on Frontline ... I was not on the Tier One list for earmarks."
Indeed, senior appropriators have credited politically vulnerable freshmen for bringing funds for large, defensible projects back to their constituents.
Rep. Joe Courtney, D-Conn., for example, received $9.3 million for the Submarine Learning Center at his district's New London Submarine Base. Rep. Nancy Boyda, D-Kan., secured $11.6 million to accelerate the construction of a new chapel complex at Ft. Leavenworth in her district.
Rep. Dennis Cardoza, D-Calif., another co-chairman of the DCCC Frontline group, said he thinks members of the group will not necessarily respond to organized Republican earmark attacks in the same way. Cardoza suggested a strong offense might be the best defense.
Were he a freshman, Cardoza said he would "explain to voters that the number of earmarks exploded under Republican leadership, and that on the very first day of the 110th Congress, Democrats took historic steps to bring transparency and accountability to the earmark process, which resulted in halving the total number of earmarks."
That's a figure Taxpayers for Common Sense disputes. The group says earmarks have declined 23 percent since 2005. And, notwithstanding efforts to make the process more transparent, the odds favor Republican congressional challengers finding requests among the thousands in the fiscal 2008 omnibus to isolate and criticize.
For now, Republican efforts to rehabilitate their reputation for fiscal responsibility have a toehold. Of the seven Democrats who sided with Republicans on last week's procedural vote on earmarks, six were freshmen.
---
February 14, 2008
https://www.govexec.com/oversight/2008/02/first-term-house-dems-win-earmarks-while-dueling-over-mantle-of-reform/26303/