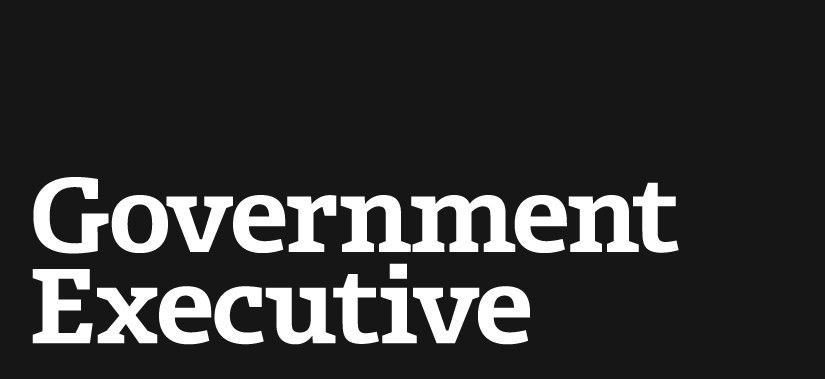 With much acrimony, House moves on Agriculture measure
August 3, 2007

The House late Thursday passed a $90.7 billion bill funding the Agriculture Department and Food and Drug Administration for the fiscal year beginning Oct. 1 by a vote of 237-18, amid bitter complaints from Republicans about being shut out of the debate.

The partisan atmosphere threatened to bleed over into other work the House was aiming to complete before adjourning for the August recess, such as the $459.6 billion fiscal 2008 Pentagon funding bill.

That would be the last of the 12 spending bills, which, although a slower pace than Democratic leaders had hoped, it is still far ahead of the Senate, which has passed one.

As House Democrats and Republicans sniped at each other, President Bush's nominee to head the Office of Management and Budget was heading into troubled Senate waters. A spokesman for Majority Leader Harry Reid, D-Nev., said it was very unlikely former House Budget Chairman Jim Nussle, R-Iowa, would be confirmed before the recess.

Nussle has mended fences with Democratic senators on a personal level, but his nomination is being held up by the larger struggle with Bush over spending.

Sen. Bernie Sanders, I-Vt., the lone dissenting vote on Nussle in the Budget Committee Thursday, announced he had placed a hold on the nomination.

"President Bush is completely out of touch with the economic realities facing working families in America," Sanders said.

Bush continued to criticize Democrats on Thursday for not passing appropriations bills on time and for proposing higher spending than his requests.

In Rose Garden remarks, Bush highlighted Speaker Nancy Pelosi's comment after a Wednesday White House meeting -- without naming her personally -- calling the $23 billion gap between their budgets a "very small" difference. "That's a lot of money, even for career politicians in Washington," Bush said.

Democratic leaders lambasted Bush's comments, putting out releases arguing that the debt had increased $3 trillion under GOP watch and Democrats were proposing reasonable increases aimed at preventing harmful cuts. "[Bush's] comments today once again made clear that he is more interested in picking fights than problem-solving," Reid said in a statement.

Pelosi's office said the extra $23 billion goes to restoring cuts proposed by Bush to programs like education for children with disabilities, medical research, clean water grants, wildfire preparedness, grants to local police forces, and housing assistance, economic development projects and heating aid for the poor.

The House Agriculture bill restores about $940 million of those cuts, providing a nearly 6 percent boost above the current year.

Rural economic and community development programs, such as grants for education and medical facilities and wastewater grants, while cut slightly from fiscal 2007, are increased about 20 percent above Bush's request to $2.5 billion.

Conservation programs would see a similar boost above the request, to $980 million. Slated for elimination, the bill restores and increases funds for the Commodity Supplemental Food Program, providing monthly food packages to low-income elderly recipients, to $150 million, a 40 percent increase.

Debate finally got under way on the measure late Thursday, after a two-day skirmish in which Republicans lodged repeated protest votes and dilatory amendments over what they termed an unfair process for debating an unrelated children's health insurance bill. Democrats resorted to closing down the floor, limiting amendments to about 12 and incorporating six others into the rule.

One of those amendments tucked into the rule was by Appropriations Chairman David Obey, D-Wis., and Commerce-Justice-Science Appropriations Subcommittee Chairman Alan Mollohan, D-W.Va., to block $1.5 million in funding for three earmarks Mollohan requested for the Canaan Valley Institute, a nonprofit in his district that does ecological work.

The government is reportedly investigating Mollohan's ties to the group, including earmarks he has obtained.

In a statement, Mollohan said he agreed to the move to allow the Institute to "carry on its critical work undisturbed by the fallout from a shameful slander campaign."

On the floor, Obey said including the earmarks was a mistake and he and Mollohan "had determined that because they were in controversy, for the good of the house, they should not be considered at this time."

Republicans howled, arguing they had never closed down debate so early in consideration of an appropriations bill. Democrats pulled the bill Tuesday after four hours; Republicans did the same only after much-lengthier debate in the late 1990s, GOP aides said.

"They are shoving it up our ass," one aide said. The rule passed, 224-194.

Democrats said they were resorting to the tactic only because Republicans went back on a prior agreement to allow appropriations to proceed, after Democrats in June agreed to list earmarks up front in spending bills.

Democrats complained that Republicans were delaying an unrelated bill in protest over the healthcare measure, but Minority Leader John Boehner, R-Ohio, said Democrats' hands were not clean in that regard.

On the floor, he cited an instance a decade earlier where Pelosi and others, including Obey and Rules Chairwoman Louise Slaughter, D-N.Y., delayed consideration of the fiscal 1998 Agriculture measure for nine hours after Republicans refused to allow Pelosi to offer an abortion-related amendment to another bill.

"The rule that we have before us that shuts us down, it's unfair, it's unwise, it's un-Democratic, and it does not deserve the support of any member of this House," Boehner said. Slaughter said she did not recall the incident. "I don't really go around thinking about what happened in 1998. I've got my hands full with 2007," she said.
---
August 3, 2007
https://www.govexec.com/oversight/2007/08/with-much-acrimony-house-moves-on-agriculture-measure/25016/