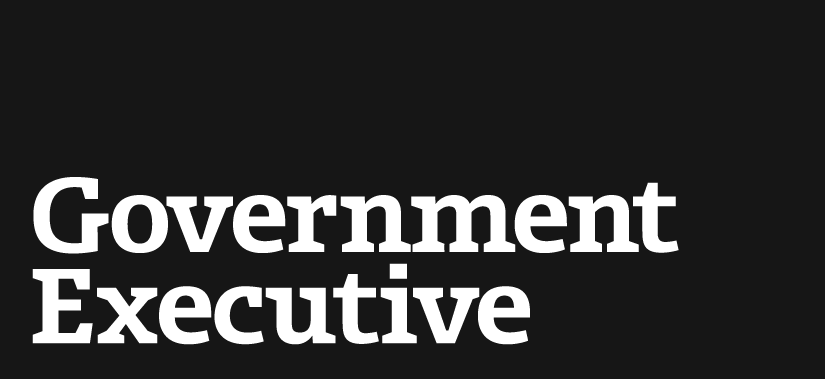 Spending bills' fate uncertain with new budget chief, veto threats
June 20, 2007

Spending bills for the upcoming fiscal year advanced in both chambers Tuesday. But they face an uncertain fate, and the White House's announcement that former House Budget Chairman Jim Nussle, R-Iowa, will replace Office of Management and Budget Director Rob Portman only stoked fears of a nasty fall showdown.

After dealing with the easygoing Portman, who was well-liked on both sides of the aisle, the sharper-edged Nussle evokes a more combative style.

Although he was firm on spending, Portman has also displayed a willingness to compromise, including on the Iraq war supplemental and on agreeing to more fiscal 2008 veterans' spending than Bush requested.

Democrats were preparing for a long fall fight over appropriations, but with Nussle, accommodation might be harder.

"Jim has a reputation at least of being much more intransigent than Rob was, much more stubborn," said Rep. James Moran, D-Va.

Senate Majority Leader Harry Reid, D-Nev., said Nussle, who must be confirmed by the Senate, called him Tuesday and offered to meet with him. But when pressed for comment, Reid would say only, "I hope he's as easy as Portman to work with."

Senate Budget Chairman Kent Conrad, D-N.D., released a statement praising Portman, but saying nothing about Nussle.

Meanwhile, the House Tuesday debated a $31.6 billion fiscal 2008 Energy and Water appropriations bill that is $1.1 billion above Bush's request, although a final vote will not occur until next week at the earliest since Democrats will have to go back and attach the measure's earmarks before passage. Bush has promised to veto the bill and House Republicans have rounded up enough signatures to uphold it.

Although it comes in $700 million below his request, Bush signaled Tuesday he would veto a $34.2 billion State-Foreign Operations measure slated for the floor later this week because it would loosen long-standing restrictions on aid to international organizations that perform abortions. Likewise, Republicans probably have enough support among anti-abortion rights members to uphold a veto.

Across the Capitol, Senate Appropriations subcommittees approved the third and fourth of 12 fiscal 2008 spending bills. Panels approved a $27.2 billion Interior-Environment bill that is $1.5 billion above Bush's request, and a $152 billion Labor-Health and Human Services spending bill that is $9 billion above the request.

Both are likely subject to vetoes, and although the differences between House and Senate on Interior-Environment spending are not that great, a wider gulf exists on Labor-HHS that might drag on. "Just to conference Labor-HHS will be a nightmare," said one lobbyist.

The Senate version is about $1.9 billion below the House, and within that lower allocation Senate appropriators focused more resources on health programs and less on education.

They are also considering attaching legislation authorizing embryonic stem-cell research, similar to a measure Bush plans to veto.

The Senate bill flat-funds the Pell Grant program for lower-income college students at fiscal 2007 levels, leaving it up to the authorizing committees to boost the maximum Pell Grant beyond $4,310 and come up with savings to pay for it.

The House bill simply provides $2 billion extra in discretionary funds, helped by its more generous allocation, raising the maximum grant to $4,700.

The Senate version only slightly improves on the House's increase for the National Institutes of Health, including an $800 million boost over the current year. While that is the biggest increase in four years, at 2.8 percent it is still well below the biomedical inflation rate of 3.7 percent that advocates have sought. The House included a 1.9 percent boost.

The Senate will not turn to appropriations bills until July, and then it will only be a few short weeks until the August recess. Lawmakers and aides said they envision few spending bills getting through the Senate before the end of the fiscal year Sept. 30, and sometime in the fall, Congress will have to consider another supplemental for the wars in Iraq and Afghanistan.

At a meeting with Bush last week, House GOP appropriators discussed their expectation that, given the lack of movement in the Senate, Democrats might be forced to attach all of their unfinished appropriations bills to the fiscal 2008 Defense bill.

By making the Defense bill the last to move -- and thereby the final bill that breaks Bush's overall $933 billion spending cap -- Democrats are daring Bush to either sign into law a big spending increase or veto the Pentagon budget.

By attaching all the unfinished domestic bills, the thinking is Democrats might be able to force them down Bush's throat as well. But members who attended the meeting with Bush said they are confident he would even veto the Pentagon bill if it serves as the vehicle for an omnibus package.

"The omnibus is going to exceed any reasonable spending levels to claim fiscal responsibility, and the president's going to veto that bill," said House Legislative Branch Appropriations Subcommittee ranking member Zach Wamp, R-Tenn. "The American people are not just aggravated by earmarks, they're aggravated by the omnibus approach, because they believe that's where the real mischief takes place."

But senior Democratic aides said it is too early to discuss end-game options. "Anyone who tells you they know what's going to happen doesn't know what they're talking about," one aide said.

But given the realities of the situation, a lobbyist predicted "a great train wreck" at the end of the year lasting well into December. "We're getting into the realm where we could see government shutdowns and [continuing resolutions]," the lobbyist said.
---
June 20, 2007
https://www.govexec.com/oversight/2007/06/spending-bills-fate-uncertain-with-new-budget-chief-veto-threats/24700/