SPECIAL REPORT
Obama as a Manager
President Obama has issued a slew of management memos and executive orders aimed at making government more efficient. This report looks at our coverage of those directives and the president's evolving leadership style.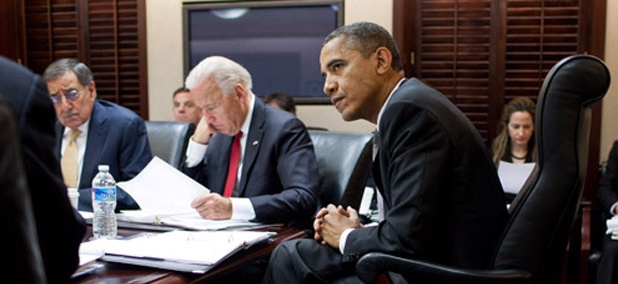 White House photo
SPECIAL REPORT
July 2, 2012 Sen. Tom Coburn releases CRS analysis of the White House's Campaign to Cut Waste.

June 28, 2012 Fostering better contractor-fed relationships is another priority.

June 18, 2012 Senate action possible this summer, but GOP House may be less enthused.

May 31, 2012 Controller Danny Werfel cites $5.6 billion in savings.

May 11, 2012 Jeffrey Zients' memo also demands improvements in vehicle fleet and real estate management.

May 10, 2012 New rules may save $6 billion; economics council pursues retrospective analysis.
November 15, 2011 The reduction in the governmentwide payment error rate puts the administration on track to prevent $50 billion in improper payements by 2012.

November 9, 2011 Executive order trims spending on agency travel, personal technology and promotional items.
August 25, 2011 OMB's new central database allows public to track spending, cost-cutting and progress in hiring.