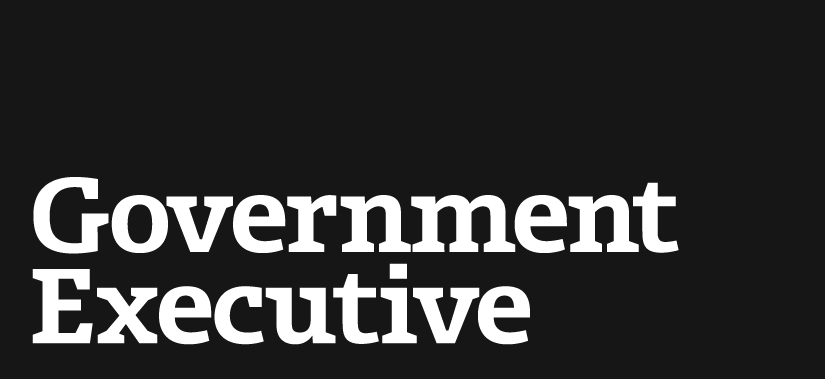 Here's What OPM Is Doing to Change Its Approach to Federal Personnel Issues
November 4, 2022
Office of Personnel Management Director Kiran Ahuja said this week that the federal government's HR agency is hard at work finding ways to improve the federal government's personnel systems and shifting toward becoming a modern leader on strategic human capital issues.
Ahuja spoke Wednesday at the annual meeting of the National Academy of Public Administration, a good government group that last year unveiled a report on how to modernize OPM and make it an effective steward of human resources issues across the federal government. That report, commissioned by Congress following the Trump administration's ill-fated effort to abolish the agency and send most of its functions to the General Services Administration and the Executive Office of the President, recommended that OPM should shift its approach from one focused on compliance on a transactional basis to a more forward-looking, data-driven and customer-focused role.
Ahuja told NAPA that many of the organization's recommendations are incorporated into its five-year strategic plan, and that senior leaders are frequently referring to the plan as a guide, including at monthly review meetings. She described the NAPA report as a "public validation" of OPM's role in government, and said the agency is committed to the group's vision for the agency.
"An example [of our commitment] is how we were able to bring the Chief Human Capital Officers Council back to OPM," Ahuja said, referring to how the Trump administration moved the group to the Office of Management and Budget as it tried to disband OPM. "The CHCO Council is a real asset for OPM, not just as we share directives and best practices across government, but also as a sounding board and source of feedback for our policy development folks."
She touted recent achievements by the council since its reconstitution within OPM—resuming regular meetings, ratifying a new charter and creating a steering committee and a number of other working groups—but said it exemplifies what OPM should be—a partner that collaborates with other agencies.
"It's not just what we've put on paper, it's the relationship we've tried to build over the last 16 months," Ahuja said. "I've attended almost every meeting . . . We're putting our heart and soul into the council because it's so important to have that sounding board."
Ahuja said her agency is focused on concrete ways that it can become more proactive and encourage other agencies to take innovative approaches to personnel issues, noting that while some always talk about the prospect of comprehensive civil service reform, she "wouldn't hold [her] breath for that." She touted the agency's work to help agencies hire thousands of new federal employees to help implement the bipartisan infrastructure law.
"Before the ink was even dry on this new law, OPM organized a 30-person tiger team across the agency, so we were establishing an enterprise mindset, bringing various parts of the agency together to work hand in hand and reach out to each of these agencies before they came to us," she said. "I know that might not sound like a lot, but those who have been inside OPM know that's a lot. Often in government and within agencies, we get siloed—we don't know what the right arm and the left arm are doing. But in this case, the idea was we'd take the skills, services and authority of Employee Services, HR Solutions [and others] to come together and say, 'How are we going to tackle this?'"
Ahuja also cited OPM's work on improving the recruitment of young people to become the next generation of federal employees, both on encouraging the rejuvenation of internship programs across government and making it easier for agencies to hire college students and recent graduates, as well as the shift toward using skills-based assessments over educational attainment in the hiring process. But she said her agency needs to focus not just on making the hiring process easier, but also encouraging agencies to do better workforce planning so that people can come in early and work their way up the ladder.
"It's a shift in thinking," she said. "A part of our work with agencies is helping leaders hire managers. They say, 'I need a GS-13 or a GS-14,' when they could also train someone up as a GS-7, 8 or a 10 or 11, so we want them to think about that pipeline. When we did our senior leadership retreat earlier this year, I asked who was thinking about retirement in five years, and most of the room raised their hand. But when I asked, 'Who's thinking about succession planning,' there were only some folks. We're often so heads-down just doing the work, but this is important too."
---
November 4, 2022
https://www.govexec.com/management/2022/11/heres-what-opm-doing-change-its-approach-federal-personnel-issues/379365/