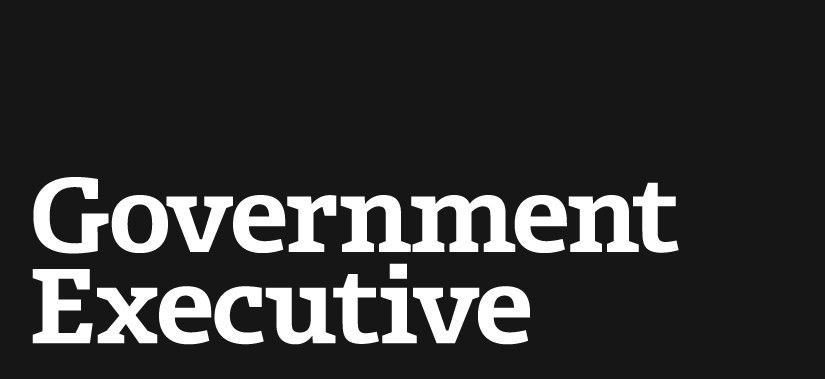 Day 1 of the Shutdown: A Glum Half-Day in the Federal Workspace
October 1, 2013
The employees trickling out of the Office of Personnel Management before Tuesday's lunch hour wore glum expressions as they encountered colleagues at the front door handing out fliers.
"Government shutdown! Are you furloughed?" shouted Charlretta McNeill, president of local 32 of the American Federation of Government Employees. With two assistants, she was seeking to "soften the impact" on the idled workforce with referral information for union and community services for help with utility cut-offs, evictions, prescriptions, food and child care, as well as access to OPM's Employee Assistance Program.
"Our members' lives are changed," McNeill told Government Executive as she quizzed a worker who thought he'd been deemed essential but suddenly learned on Tuesday that he'd been furloughed. "Congress is locking out government employees who don't want to be home -- they want to work," she said.
"Everybody here's looking sick," said another OPM employee who came in to lock up important items from her desktop. "Morale sucks."
All across town -- and in federal offices and facilities nationwide -- such scenes unfolded on Tuesday with variations only in the details, and with nearly all interviewed by Government Executive asking to remain anonymous. Nearby at the Interior Department's main entrance, a program manager said she'd come in to take time and attendance reports, "which took an hour because I had to show some others what to do." She learned of the furloughs from the Office of Management and Budget's midnight memo. "It was not a surprise," she said. "We were well informed."
Over at the State Department's side entrance, a senior adviser said, "We're operating and should be good for another two weeks. They haven't had to identify formally who's being furloughed, but they're drawing up a list. Morale is crummy. I think we're turning into a banana republic and a laughingstock."
The root of the problem is that congressional "Republicans in safe seats fear a right-wing challenge, not a challenge from a Democrat," the State Department employee said. "It's more important to play to their base than to worry about the government shutting down."
One casualty of the shutdown apt to hamper communication is that agency websites may not be maintained. The Labor Department on Tuesday morning posted President Obama's letter to the federal workforce alongside a notice reading, "Due to suspension of federal government services, this website is not being regularly updated."
The Health and Human Services Department faced a double whammy given that Tuesday was the first day of its public implementation of the Affordable Care Act health insurance exchanges that have become a political football in the congressional budget stalemate. "We are experiencing a high volume of media requests about the Affordable Care Act and the health insurance marketplaces," its website said in providing reporters with a list of sites for further information.
The Office of the Federal Register website displayed a blogpost noting that "OFR will continue to publish documents necessary for the protection of life and property during a government funding hiatus. Our guidance is based on the Federal Register Act, the Anti-Deficiency Act, and guidance from the Office of Management and Budget and the Department of Justice."
However, eventually the shutdown will require the agency to "expend scarce resources unrelated to protecting human life and property," it added, after which the Federal Register would "slim down quite a bit," and work would cease on such long-term projects as the Code of Federal Regulations and the Daily Compilation of Federal Documents.
Frozen websites will also plague some sectors of Capitol Hill. Sen. Tom Carper, chairman of the Senate Homeland Security and Governmental Affairs Committee, postponed two planned hearings and issued a statement saying, "Our state offices will be closed for the duration of the shutdown and the majority of our staff will be furloughed during this period. We will not be able to answer constituent phone calls, update our website or social media platforms. Constituent calls to our state offices and to our Washington, D.C., office will be forwarded to voicemail and exempted staff will check those messages periodically and respond in cases of emergency, but the vast majority of constituent services will be suspended throughout the shutdown."
Inside the Education Department, there was "a fair amount of confusion" and relatively few employees on site, an attorney said. "We were told we had to spend no more than four hours this morning shutting down -- we could do that either by teleworking or from the office. That includes submitting our time sheets -- however, we have gotten conflicting information on whether we will get paid for the time worked this morning. People here seem to be taking the shutdown with a mix of humor and frustration...mostly -- and understandably -- concerned about the possible length."
At the Census bureau, a census analyst said, "This morning, we had to go into work to sign paperwork and set up voicemail and email messages about the shutdown. We were given information on collecting unemployment and what the shutdown meant. Most people were there between one and two hours."
An Environmental Protection Agency manager, noting that he was technically violating the law by emailing after the shutdown commenced, called the situation "just so unfortunate; it so exemplifies our inefficiency. I fully understand the peoples' ill will toward Congress. Throw the bums out."
General Services Administration employees received a message on furloughs from Administrator Dan Tangherlini saying, "Every GSA employee should be aware that the decision about who is and is not furloughed is not a reflection of the individual's value to the agency, but a reflection of legal requirements." He reminded workers to review previous shutdown guidance and noted that "during the shutdown, you must not use any government-provided information technology, including laptops, computers, mobile devices and cell phones, except to intermittently check for updates on furlough or recall (return to work) status."
For the intelligence agencies, Dan Meyer, executive director for Intelligence Community Whistleblowing and Source Protection, sent an email on Tuesday announcing that his long-standing morning report on actions by the Defense Department Inspector General's Office "will cease for the duration of the government shutdown," though he planned to look into getting college interns to help with distributing his news and audit roundup via private email.
At the Defense Advanced Research Projects Agency, a contractor said, "My agency is open, and as a contractor my contract is paid until the end of the month. I work no matter what happens. After next month, who knows?"
Inside the Pentagon, an analyst said he had "spent my morning reading the various shutdown related emails. In addition, as part of the four hours permitted to conduct orderly shutdown procedures, I've been working on some issues that I may not have the opportunity to work for several more days."
Employees of the Office of the Defense Secretary on Tuesday received copies of emails from Comptroller Robert Hale, Undersecretary of Defense for Policy James Miller and the policy shop's Chief Operating Officer Anthony Aldwell, all with varying details on such issues as how "nonexcepted employees" can sign furlough notices electronically.
"We will be proactive and initiate our telephone recall rosters once we are given instructions to resume work," Aldwell wrote. "Once an employee is aware that the government is reopened, he/she should return to work immediately barring any extenuating circumstances (e.g., the announcement of a budget resolution occurs so late in the day that it would be impractical for an employee to get to work before the end of the workday). At a minimum, employees will be expected to report for work the next business day."
---
October 1, 2013
https://www.govexec.com/management/2013/10/day-1-shutdown-glum-half-day-federal-workspace/71144/