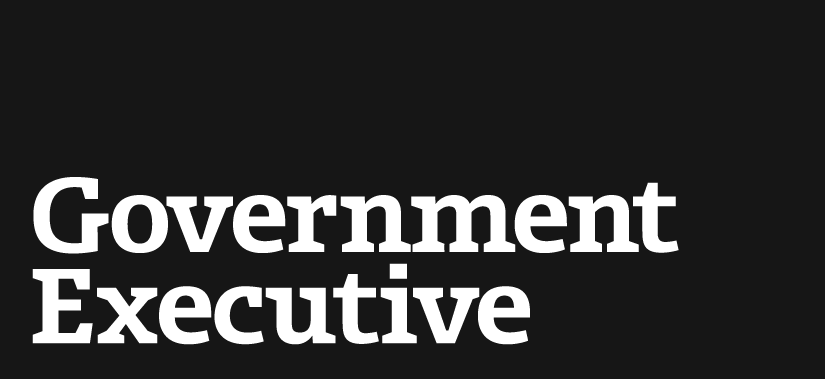 Fallen Diplomats Honored at State Department
May 3, 2013
The State Department on Friday honored eight federal professionals killed in the line of diplomatic duty over the past year, including four who perished in the September 2012 terrorist attack on the U.S. consulate in Benghazi, Libya.
Unlike past annual plaque ceremonies co-produced by the American Foreign Service Association, this year's unveiling of eight new names on the department's wall was attended by the vice president and the secretary of State.
"It's a mixed day, a hard day that will bring back pain," Secretary John Kerry told several dozen immediate relatives of the fallen seated in the department's foreign-flag-bedecked C Street Memorial Lobby. "But I hope it's a day of pride and comfort. Your loved ones will be a permanent part of the State Department, in marble. Each one sought out a difficult assignment and understood the risks, but still raised their hand and said `send me. ' "
Vice President Joe Biden told the families, "We owe you more than we can repay you."
With harp music as background and with State employees looking on from the balcony, Kerry and Vice President Joe Biden ceremonially removed a covering to unveil the eight names engraved in gold lettering on dark gray marble. The plaque wall on the lobby's west side, erected in 1933, displays a comprehensive list of 108 mostly Foreign Service Officers -- plus the new eight -- killed on duty dating back to 1780, according to the AFSA. An additional plaque in the east lobby lists another 128 federal personnel killed on diplomatic duty.
Those added Friday include:
Anne Smedinghoff, an assistant information officer in the U.S. embassy in Kabul, Afghanistan, who died in an explosion last month while giving books to elementary school children;
J. Christopher Stevens, the U.S. ambassador to Libya and the eighth American ambassador ever killed on duty, the most visible victim of the Sept. 11, 2012, terrorist attack on the U.S. consulate in Benghazi;
Sean Patrick Smith, an information technology specialist, also killed in Benghazi;
Glen Doherty, a Navy SEAL sent to Benghazi to track anti-aircraft missiles;
Ty Woods, a Navy SEAL working for Diplomatic Security operations in Benghazi;
Ragaei Said Abdelfattah, a U.S. Agency for International Development Foreign Service officer killed on Aug. 8, 2012 in a suicide bombing in Kunar Province, Afghanistan;
Joseph Fandino, a Foreign Service Officer stationed in Vietnam during the war there who was felled by a terrorist bombing in June 1972;
Francis Savage, a Foreign Service Officer in Vietnam who suffered wounds in an enemy attack on a restaurant; he returned to suburban Maryland for treatment and then volunteered to return to the war zone, where he died from his wounds in 1967.
The inclusion four decades later of the Vietnam War casualties occurred after the families approached AFSA, said union President Susan Johnson. The late Francis Savage, said Kerry, "felt like he had a job to finish, which is characteristic of all them." Biden praised the courage and heroism of Foreign Service and related federal personnel. "The truth is most Americans don't fully understand this outfit called the State Department, and USAID and Diplomatic Security," he said. "They know the pieces, and they know the Foreign Service are the best educated, brightest and most informed people. But they don't know -- and you can't blame them -- that they are as much of a soldier as anyone in uniform" in facing risks every day.
Addressing the families -- spouses, children, siblings and parents of the diseased -- Biden said, "It's sometimes frustrating for you families when people say, You're lucky, you get to go to all those parties in fancy places. But it takes courage, which is stamped in their DNA. "
Biden added that on Thursday, during a national security meeting, President Obama made a case for protecting embassies at a time when diplomatic service overseas has become more dangerous than in previous eras. "Yet State wants to send even more people—pretty astounding," Biden said, admiring the bravery. "I wish I could say we don't need a wall like this. I wish I could say there won't be any more names. But the truth is, there will be more. Yet with God's guidance and luck, there will be fewer, because of the work you do."
The 2012 deaths in Benghazi have been politically controversial in the wake of Republican charges that Obama administration officials gave misleading version of the events on television interviews, ostensibly to minimize the role of terrorism and to cover up mismanagement of security resources. House Oversight and Government Reform Committee Chairman Darrell Issa, R-Calif., plans a hearing on the subject on May 8.
---
May 3, 2013
https://www.govexec.com/management/2013/05/fallen-diplomats-honored-high-profile-ceremony/62965/