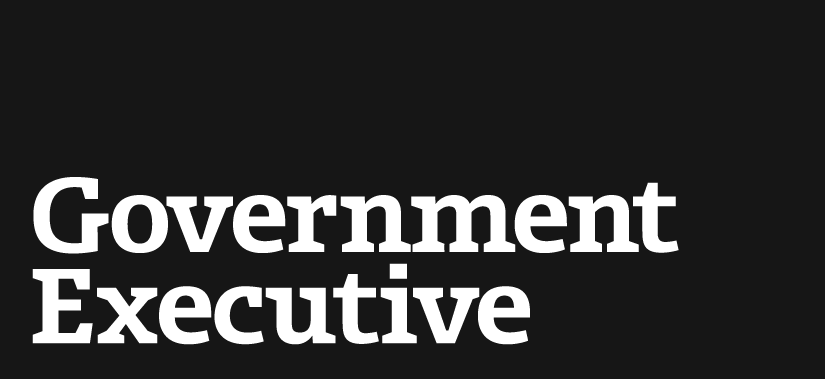 Democratic platform promises to cut programs 'we can't afford'
September 4, 2012
The 22,000-plus-word Democratic Party platform released Monday night consists chiefly of a look-back at the Obama administration's accomplishments, including its governmentwide management reforms, while offering some shout outs to specific agencies.
"What is holding our nation back is a stalemate in Washington between two fundamentally different views of which direction America should take," says the document, prepared by a committee on the eve of the Democratic National Convention in Charlotte, N.C. "We believe in deficit reduction not by placing the burden on the middle class and the poor, but by cutting out programs we can't afford and asking the wealthiest to again contribute their fair share."
No specific programs were targeted for cuts.
The platform cites Barack Obama's campaign to "make our government leaner, smarter and more consumer-friendly" by asking Congress to reinstate the authority past presidents had to reorganize and consolidate government agencies. "For too long," it says, "overlapping responsibilities among agencies have made it harder, rather than easier, for our small businesses to interact with their government. Where appropriate, we are also committed to working with states and U.S. territories to support innovation in exchange for accountability and results."
Obama in January announced that he was seeking the power to streamline federal trade and business-related functions.
The document also highlights broader efforts to cut the deficit, saying Obama already has signed into law $2 trillion in spending reductions "as part of a balanced plan to reduce our deficits by over $4 trillion over the next decade while taking immediate steps to strengthen the economy now. This approach includes tough spending cuts that will bring annual domestic spending to its lowest level as a share of the economy in 50 years."
Much of what the platform lays out contrasts with Republican candidate Mitt Romney's views on such issues as taxation, abortion, Medicare reform, same-sex marriage and the two major U.S. wars. But the document also reflects how the Obama team has enlisted federal agencies in its efforts to implement the 2010 Affordable Care Act and the 2010 Dodd-Frank Financial Reform law, its review of regulations for obsolescence, and its introduction of consumer protections and jobs programs in the wake of steady opposition by Republicans in Congress.
Within the Health and Human Services Department, it mentions establishing new offices of minority health, along with the "most successful crackdown on health care fraud ever," an effort that, working with the Justice Department, is reported to have "already recovered $10 billion from health care scams."
In a nod to the newly created Consumer Financial Protection Bureau, the document says, "the president cracked down on Wall Street recklessness and abuses by health insurance, credit card and mortgage companies."
While being careful to assert that Obama stands ready to work with both political parties, the platform touts a series of direct "executive actions to help spark economic growth and job creation, including expanding access to refinancing for families who have stayed current on their mortgages, challenging community health centers to hire veterans, accelerating permitting for transportation projects, cutting waste and reducing improper payments, and enabling student loan borrowers to cap their payments at a percentage of income."
The platform notes the government is committed to hiring 100,000 Americans with disabilities by 2015, and has proposed new rules for contractors to move in the same direction.
Addressing the concerns of unions, it promises that the Occupational Safety and Health Administration will continue to adopt and enforce comprehensive safety standards. But it also talks up the Obama team's ongoing directive to agencies to "streamline outdated regulations," an effort it says will save $10 billion over five years and will eliminate tens of millions of hours in annual paperwork burdens. Obama, it says, "has approved fewer regulations in the first three years of his presidency than his Republican predecessor did in his. At the same time, those regulations have more than 25 times the net benefits of the previous administration's regulations." More than two dozen agencies have delivered look-back results, it says.
Citing a commitment to the most open, efficient and accountable government in history," the document notes that Obama was the first to make public a list of visitors to the White House and that his team created a centralized ethics and lobbying database available online. The Democrats "led the fight," it says, to enact the Stop Trading on Congressional Knowledge Act to ban insider trading on Capitol Hill -- a law that was expanded to cover many federal employees as well. The platform also mentioned the Open Government Initiative to use information technology and data disclosure to "empower the public" to help spur innovation.
Federal organizations singled out for praise included the Border Patrol, for putting unlawful crossings at a 40-year low. The Border Patrol is better staffed than at any time in its history, according to Democrats.
The Veterans Affairs Department is using its enhanced funding to "eliminate its backlog of claims, hire additional claims processors and deploy new systems to improve claims processing times," the document said.
In contrast with Romney's stated positions, the Democrats would continue to support public funding for the National Endowment for the Arts and the National Endowment for the Humanities. They also cited support for AmeriCorps, the Peace Corps and VISTA.
In a nod to the George W. Bush administration, the document said Obama's State Department has built on "the strong foundation created during the previous administration" to expand efforts for the prevention, care and treatment of HIV and AIDS worldwide.
---
September 4, 2012
https://www.govexec.com/management/2012/09/democratic-platform-promises-cut-programs-we-cant-afford/57855/