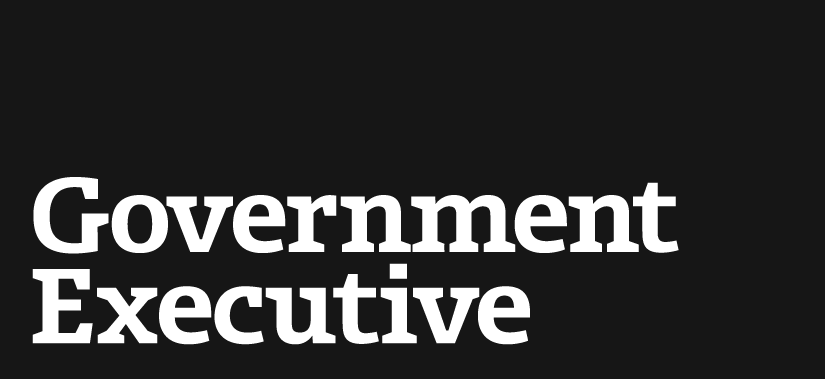 In Wisconsin, Romney likely to join battle against public employee unions
March 30, 2012
Mitt Romney should be good to go, ready to pivot toward the general election—and there would be no better place to start than Tuesday's primary in Wisconsin. The state hasn't voted for a Republican nominee since Ronald Reagan, but close elections in 2000 and 2004 branded it a battleground. Two years after President Obama solidly won the state with 56 percent of the vote, Republicans staged a comeback by winning the Governor's Mansion, a Senate seat, and two House seats.
In Wisconsin, moderates—and cheese-heads—rule.
But there's a problem. This purple, pleasant state has turned into a seething, smoldering hotbed over Gov. Scott Walker's crackdown on public-sector unions and the subsequent backlash to recall him from office. Tens of thousands of state employees have descended on the Capitol to protest their loss of collective-bargaining rights. One million petition signatures and millions of dollars later, Walker faces a recall election, most likely in June.
So, at a time when it makes sense for Romney to start reaching out to independents and Democrats with his jobs-first-and-foremost message, the vagaries of the primary calendar are forcing him to engage in a heated debate over labor rights.
"No presidential candidate can come to this state and not address the collective-bargaining issue," said Evan Zeppos, a Milwaukee-based Democratic consultant. "A lot of people here don't even know there's a presidential primary going on."
In another year, Wisconsin would provide the perfect opportunity for Romney to look past his GOP rivals and lunge toward a general-election campaign against Obama.
Consider Romney's landslide victory in what was supposed to be a competitive race in Illinois more than a week ago, leading prominent Republicans from former Florida Gov. Jeb Bush to Sen. Jim DeMint of South Carolina to call for Republicans to close ranks and focus on taking back the White House. Romney boasts more than twice as many delegates as his closest competitor, Rick Santorum. Newt Gingrich, running a distant third, is downscaling his staff and campaign appearances. Ron Paul is an afterthought.
In a stark example of the perils of a protracted primary campaign, dangers lurk for Romney no matter what approach he takes in Wisconsin. Tone down the rhetoric he used in Michigan, where he condemned "labor stooges," and he risks ceding the state to Santorum and further alienating the conservative base of his party. Ramp up the labor-bashing and cozy up to Walker, and Romney risks laying the groundwork for a general-election disaster.
Romney's ever-cautious campaign is taking the latter approach, at least when it comes to the cozying-up part. On a tele-town hall this week with Wisconsin voters, Romney called Walker "an excellent governor" who was right to reduce the bargaining clout of public-employee unions. Benefits have risen beyond the capacity of the state to pay them, Romney said, "and so I support the governor in his effort to rein in the excesses that have permeated the public-sector union and government negotiations over the years."
Praising Walker's efforts follows Romney's strategy of elevating short-term security over long-term risk. Indeed, in Michigan, he tilted so far in that direction that it raised questions about whether he intended to contest the state in November.
A respected statewide poll released this week by the Marquette University Law School shows Romney ahead of Santorum by 8 percentage points, 39 percent to 31 percent. That's a comfortable but not insurmountable lead, especially in this volatile primary season. It's hard for Romney to resist basking in Walker's popularity among Republicans.
"If you're a Republican who needs to reinforce his conservative credentials, you have every reason on earth to embrace Governor Walker," said Marquette University pollster Charles Franklin, a visiting professor of law and public policy.
The pressure to pander to Republicans who back Walker's labor reforms will be most intense on Saturday, when Romney and his rivals are scheduled to appear at a forum sponsored by the conservative Faith and Freedom Coalition in Waukesha County, a GOP stronghold, and at the local party's Lincoln/Reagan dinner.
"He's going to have to keep cuddling up to the governor," Zeppos said. "But when he comes back to this bitterly divided state in September and October, what he said in April and May is going to haunt him."
One obvious sign that Romney can't yet afford to pivot toward the general election: the ongoing attack ads against Santorum. The super PAC backing Romney, Restore Our Future, has put up a television spot in Wisconsin that lambastes Santorum as a Washington insider who opposed national right-to-work legislation.
As a former Massachusetts governor trying to overcome a reputation as a moderate, Romney rarely misses an opportunity to outflank a rival on the right.
But he may well regret it. Franklin called Walker "the most polarizing governor in the country," pointing to polling that shows 86 percent of Republicans approve of the job he is doing, compared with only 49 percent of independents and 20 percent of Democrats.
About one out of four Wisconsin voters in the general election will come from union households who may perceive support for Walker's budget-slashing crusade as an assault on the working class.
"There are a lot of people in Wisconsin who come from blue-collar families and have some affection for the labor movement, even among Republicans," said GOP consultant Todd Robert Murphy, who is not aligned with any of the presidential candidates in his state. "If it was a closer race here, I can see why Romney would go after labor, but then he's just going to have to fix it in the fall."
Damage control, however, should already be well under way. The latest ABC News/Washington Post poll found only 34 percent have a favorable view of Romney, the lowest opinion of a leading presidential candidate in the group's polling since 1984.
---
March 30, 2012
https://www.govexec.com/management/2012/03/wisconsin-romney-likely-join-battle-against-public-employee-unions/41620/