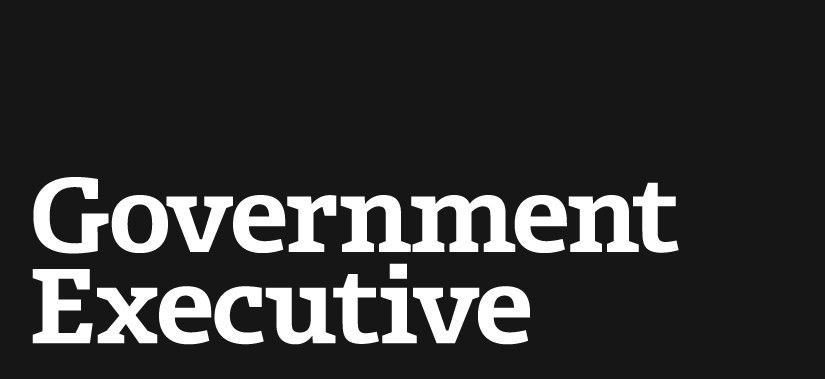 Bidding Wars
May 1, 2001
Online reverse auctions have been heralded as one of the hottest innovations in procurement. But not everyone is ready to jump on the bandwagon.
he crowd looked like a gaggle of fans at a horse race. About 100 people gathered in a room, staring with bated breath at a computer screen. As movement occurred on the screen, loud whoops and cheers punctuated the silence. But this crowd hadn't congregated to watch a horse race, election returns or the Academy Awards. Instead, the group of federal procurement officials had come to observe as the U.S. Postal Service leased some 5,000 trucks over the Internet. All the excitement was about online reverse auctioning, which is very new territory for these public purchasers.


Reverse auctions have been a part of procurement parlance for about four years now, but few agencies have yet stepped up to take advantage of them. These auctions are a twist on the more familiar "forward" auction, in which interested buyers bid against one another for an item until the one willing to pay the highest price is left standing. In reverse auctioning, a single buyer solicits bids from multiple suppliers of a product. Those suppliers then bid the price down.


As with so many purchasing innovations, reverse auctions first came on the scene in the private sector. The potential for getting goods at rock bottom prices has been enough to attract the automobile industry to use reverse auctions to buy parts, myriad companies to run them for technology equipment buys, and even individual consumers to purchase airline tickets, hotel rooms and rental car reservations through reverse auction services such as Priceline.com. Since reverse auctions are completely driven by sellers who determine how low the market can go, buyers can sit back and watch prices fall. And sometimes they fall very, very low.


Technology allows government purchasers to conduct these auctions from the privacy and comfort of their own offices. The major providers of reverse auction technology are American Management Systems of Fairfax, Va.; FreeMarkets in Pittsburgh; Ariba, headquartered in Mountain View, Calif.; Frictionless Commerce of Cambridge, Mass.; and EDS, headquartered in Plano, Texas, through its subsidiary eBreviate. Some of them have partnered with federal agencies and state and local governments to set up and run reverse auctions. Typically, one of these companies will help agency purchasers determine what kinds of products they should buy using a reverse auction, often at substantially lower prices than the government is accustomed to paying. The companies compile a list of candidate goods, shuffle through mounds of market research and come back with a recommendation for a product on which to test reverse auctioning.


Purchasers can watch the drama of the reverse auction play out on the screens of their personal computers. A list of vendors, identifiable to each other only by screen names much like those used in online chat rooms, can view the lot up for auction and bid online against each other for a set amount of time. In most cases, if a bid is received in the final minutes of the auction, the event goes into "overtime," and vendors must decide whether they are willing to bid even lower. Once the auction is closed, the purchasing agency either awards a contract to the lowest bidder or negotiates further on particulars to sweeten the deal.


Priceline.gov


With all the excitement about reverse auctions, it's difficult to imagine that until recently many federal employees thought the practice was illegal. Prior to 1997, federal purchasing regulations prohibited reverse auctioning. That outright prohibition was not in the government's best interest, according to former Office of Federal Procurement Policy Administrator Steven Kelman and Allan Brown, former OFPP associate administrator for procurement innovation. The private sector already had used reverse auctions with great success. Brown says that OFPP officials wanted to lift the ban in the Federal Acquisition Regulation to give the government better bargaining power. So, in 1997, the FAR was rewritten and agencies were freed to consider reverse auctions as a new method of procurement. Reverse auctioneers have seen dramatic savings so far. The Army Communications-Electronics Command (CECOM) tried its first reverse auction on the purchase of a secure fax machine in May. From there, it expanded its auction purchases to laptop and desktop computers and eventually, in July, electronic parts for the Patriot missile. Edward Elgart, then director of the CECOM Acquisition Center, says the Army was able to buy the missile part for about 35 percent less than it previously had paid. The Postal Service was able to reduce its truck leasing cost by 12.5 percent and upgraded the quality of its equipment in the process, says James Dwight Young, USPS manager of national mail transportation purchasing. The Navy recently inked a contract with EDS for up to 60 auctions per year for the next five years using eBreviate. The Veterans Affairs Department planned to use the contract to conduct an April 6 reverse auction for a generic stroke-preventing drug.


But not everyone is cheering the arrival of reverse auctions. Government vendors have been less than enthusiastic because reverse auctions result in such low prices for agencies. Gary Maxam, director of the Defense Finance and Accounting Service acquisition support organization, helped conduct the largest federal reverse auction to date: a procurement last September of computers and equipment worth about $10 million. While DFAS already had been saving 10 percent to 11 percent by using the General Services Administration federal supply schedules to buy computer products, Maxam estimates the agency saved an additional 21 percent using reverse auctioning.


But before the auction, says Maxam, one well-known computer technology vendor refused to participate, saying it did not believe in reverse auctioning and had reservations about whether all the bidders truly would remain anonymous. The company submitted a proposal to DFAS, urging the agency not to conduct the auction.


Maxam says that level of resistance sent a signal to him, and he began speaking with other sellers. He has found that "vendors aren't real happy" about reverse auctions. But Maxam is unapologetic. In the past, he notes, there has been a perception that the government has left money on the table in its negotiations, much to the pleasure of its suppliers. "Reverse auctions truly put the government in a situation that, after the auction, the government got the best price," he says.


In addition to vendors' concerns about driving prices too low, all sides are wary that using reverse auctions might steer agencies away from making best-value purchases. Larry Allen heads the Coalition for Government Procurement, an industry association representing companies that sell to the federal government. "If you look at reverse auctions used to date, the experience has been uneven," he says, noting that many of his members are generally reluctant to participate in reverse auctions. There is "concern that the government will end up with a fleet of Yugos," he says.


Former OFPP chief Kelman says that nearly all industry groups that commented on proposed changes to the FAR opposed reverse auctions. Many vendors were loath to give agencies the kind of pricing leverage reverse auctions allow. Further, Allen says that as contractors "sober up and realize what they've won" in auctions, many of them become unhappy because they believe they "woefully underbid."


The reverse auction also gives vendors a competitive weapon. Observers say some computer sellers participate in auctions with no intention of actually winning. Instead, they participate merely to force down price, attempting to bid their competition to death by forcing them into money-losing contracts with the government. This behavior points up a danger of reverse auctions: the government can't drive vendors to their knees on every contract lest they force firms out of business and reduce the very competition that keeps prices low. Purchasers who use reverse auctions as a tool should wield them wisely.


Beyond the Bottom Line


Some procurement officials are using low prices set during reverse auctions as a starting point in further negotiations with sellers. The Naval Supply Systems Command (NAVSUP) has been particularly innovative in this area. Under traditional procurement practices, the agency would review offers from vendors and then conduct negotiations with them one at a time, says Tom Trump, NAVSUP assistant deputy commander for contracting management. Now, NAVSUP is using reverse auctions to get the lowest price before it negotiates. Once a price is determined by reverse auction, contracting agents continue discussions with vendors to add in best-value elements, such as warranties or service agreements. By keeping more of the tried-and-true procurement practices in place, says Trump, NAVSUP uses reverse auctions as just another pricing mechanism.


CECOM's Elgart explains that reverse auctioning technology can be used in non-traditional ways. For example, CECOM uses software that it leases from Moai of San Francisco and Frictionless Commerce to search the Web for a variety of products by certain specifications. Once sellers are identified, a procurement employee can buy the goods with a government purchase card.


Former OFPP official Brown, who spearheaded the effort to allow agencies to use reverse auctions, views the technique as "electronically assisted negotiations." OFPP wanted agencies to have the freedom to experiment with the auctions so they could come up with effective ways of using them, Brown says. From the agencies' perspective, much of the concern about abandoning best-value procurements is misplaced. As the technology develops, so will the capability to build value requirements-such as warranties-into software, allowing purchasers to consider a whole range of factors in choosing a bidder.


Reverse auctions have the potential to turn government purchasers into better business people. Many of the companies that provide auctioning technology focus on performing pre-auction investigations to find and qualify prospective bidders and to scope out the market conditions for a product. Federal buyers can become savvier purchasers using that kind of research. They become able to conduct reverse auctions on their own without private assistance. As more and more agencies equip themselves with tools that give them greater room to negotiate, such as reverse auctions, they will find ways to assure both best price and best value.


Most purchasers don't see reverse auctions as a magic bullet that attracts would-be suppliers to every kind of purchase imaginable. The prevailing wisdom among buyers, sellers and providers of auction services is that the technique is one more tool in the procurement toolbox.


Lots of 'Widgets'


So far, reverse auctions have been used to acquire a narrow scope of products. The biggest purchases have been commodities, such as road salt or coal, and information technology-mainly personal computers and printers. Reverse auctions also have been used to buy military items such as the recovery sequencers for fighter aircraft ejector seats that NAVSUP purchased last May. The jury is still out about what should or should not be bought using reverse auctions.


The first step in deciding whether to use reverse auctioning is to understand the market for a given product well enough to determine whether sufficient numbers of competitive vendors could participate. Beyond that, each agency must assess how useful the technique would be. Gary Krump, Veterans Affairs Department deputy assistant secretary for acquisition and materiel management, says he has proceeded with caution in using reverse auctions. He uses them to buy standardized products for which the VA has a recurring need, "widgets," he calls them. Krump supports using reverse auctions to buy items for which demand is large and predictable, such as the 4-inch by 4-inch bandages VA purchases "by the megaton," he says. Elgart says agencies won't realize large savings from buying in small lots because companies won't aggressively compete for tiny purchases. One of the most attractive features of reverse auctions is their speed. DFAS' Maxam says that by using reverse auctioning to buy laptops, his agency accomplished in a little more than a week what would normally have taken two to three months. Working with GSA and its Buyers.gov team, DFAS was able to set up a reverse auction in eight days and make the purchase after only six hours of bidding. Maxam compared the auction to watching a car race. In the first few hours, the action moved slowly. But once the auction was drawing to a close, last-minute bids kept sending it into overtime.


For Maxam, reverse auctions are attractive because they allow vendors to adjust their bids over and over again. In traditional procurements, suppliers have just one shot to give the government their best offer, but auctions allow them to adjust bids competitively in real time. Were he able to do it over again, Maxam says, he would have told his vendors upfront exactly what he previously had paid for laptops, so they would have known the price they had to beat during the auction.


Looking ahead, federal purchasers say reverse auctions will play an important role but will not dominate in procurement. Auctions to buy products for which there is little competition would be impractical. Vendors likely will refuse to participate in a reverse auction when they know they're already cutting the government the best deal it can get.


Agencies will continue to face a significant learning curve when it comes to operating reverse auction technology. As the technology develops, agencies probably will have to contract out such services.


Maxam advises agencies to learn from those who have gone before them. Purchasers should link up with companies that intimately understand the technology's capabilities and its shortcomings, he says. Agencies also must recognize when auctions are appropriate and when they're not worth the effort. "If there's not a great understanding on both sides . . . it can be a rough road," Maxam adds.

---
May 1, 2001
https://www.govexec.com/magazine/magazine-procurement/2001/05/bidding-wars/8986/