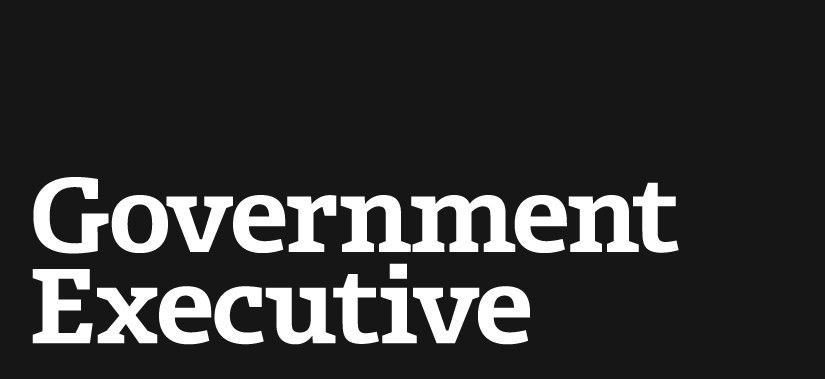 Mapping a More Secure Future
February 1, 2003
or years, police, fire, emergency teams and even the FBI have helped maintain security when the Olympics are held in the United States. But recent events pushed security at the 2002 Winter Olympics in Salt Lake City to a new level, involving not only traditional security forces, but also seemingly unrelated agencies such as the Federal Emergency Management Agency, Customs Service, and Immigration and Naturalization Service. But perhaps most noteworthy was the critical role played by a federal agency that didn't even exist before 1996.
During the Salt Lake City Olympics, the National Imagery and Mapping Agency provided critical geographic information to the FBI and other authorities. The data, which incorporated information from the U.S. Geological Survey as well as military agencies, enabled authorities to analyze the area around the Olympic venues for potential security problems. Although NIMA had supported national security special events in the past, its data became particularly critical because of elevated security concerns as a result of the Sept. 11 terrorist attacks, says Anita Cohen, director of NIMA's Office of the Americas. Now, the FBI uses NIMA data on all deployments that involve concerns about terrorist activity. Recent examples include last year's Sept. 11 commemoration in New York City and the Major League Baseball All-Star Game.
Geographic information systems (GIS), long considered technical and mundane-the purview of cartographers shut away in back rooms-have become a vitally important ingredient in keeping America secure. Geographic data has significant potential for use in a variety of homeland security missions, including intelligence analysis, emergency response, disaster recovery and border control. Current and comprehensive GIS information allows rescue workers and government officials to obtain information about any potential disaster-from suspected terrorist hideouts to disease patterns, evacuation routes and hurricane paths.
At FEMA, one of the many ways GIS data is used is to create maps of potential hazards, such as floods. FEMA is working on a Web site that shows maps containing multiple hazards, which will be helpful in avoiding and dealing with disasters, according to Scott McAfee, the agency's GIS coordinator.
The Interior Department also is working on a GIS-based system that can be used for security-related purposes. When operational, the departmentwide geolocator system will use global positioning systems to flag the location of all department facilities. The system also will include information on the type of facility, how many employees work there, the skill sets of each employee, and whether there is emergency equipment on the premises.
"If there is a flood or earthquake, it would be nice to know quickly how many employees you had in the area and where they were at the time," says Scott Cameron, a deputy assistant secretary at Interior who heads the department's GIS efforts.
Even states and municipalities are instituting comprehensive GIS programs-an important development because local governments traditionally have played the biggest role in emergency management. New York City, for example, commissioned Oracle Corp. and Plangraphics Inc. of Frankfort, Ky., to create a citywide spatial data warehouse to better collect, manage and disseminate mapping data across municipal agencies. When finished, NYCMap will function as a repository of geographic information that citizens can access during everything from natural disasters to terrorist attacks.
In fact, Plangraphics was already on the case before disaster struck on Sept. 11, managing a GIS system for the city's Office of Emergency Management, located in a World Trade Center building that was not destroyed. Ultimately, the facility at Pier 92 became the Emergency Information and Mapping Center, generating about 90,000 maps for the response and recovery operations, which ended in the summer of 2002, says Plangraphics president John Antenucci.
Other states are moving along with GIS efforts as well. Delaware has created the Delaware DataMIL, a Web-based mapping collaboration tool that uses USGS data. Maine plans to create the Maine Library of Geographic Information to help organize the state's spatial data.
But some states aren't as far along. Wyoming CIO C. William Campbell, for example, is trying to coordinate the GIS efforts of several state agencies to create a comprehensive GIS infrastructure. Once the data is coordinated, Campbell will work to collaborate with Wyoming's sister states to make GIS information available across borders. The goal, he says, is to develop a coordinated system of GIS information that can be used for both natural disasters and terrorist attacks.
BRINGING IT ALL TOGETHER
No one would argue that geospatial data is critical to homeland security efforts. The word clearly has spread: Virtually every federal agency has a high-priority initiative in the geospatial arena, and Steve Cooper, President Bush's choice to be chief information officer at the Homeland Security Department, has publicly stated the importance of coordinated data.
The new Homeland Security Department is expected to take the lead role in ensuring coordination of geospatial data from organizations at all levels of government. That will involve collecting comprehensive GIS data from at least 133 cities, coordinating geographic standards and, most importantly, bringing together information from federal, state, local and tribal agencies.
It's a mammoth job by any standard. Just ensuring that cities and states have reliable and digitized geographic data is a challenge. "There are 3,300 counties in America, and virtually none have up-to-date and accurate imagery maps-something first responders need when they are going from one county to another for a major incident," says Mark Brender, executive director for government affairs at Space Imaging, a Denver-based company that supplies information derived from space imagery and aerial photography.
Once state and local GIS information is complete, an even more daunting task awaits-creating a single comprehensive system that incorporates all available geographic data-a geolibrary of sorts. "Right now, if I'm looking for a particular type of information, I have no way of knowing if it even exists. We need a system that enables people to access and plug in and use data for any legitimate purpose, whenever and wherever they want, knowing with confidence that it's accurate, timely and nationally consistent, " says Ronald Matzner, who serves on the Federal Geographic Data Committee, an interagency group. Matzner, who previously worked at the Office of Management and Budget, is now a private contractor with TIE Inc. of Alexandria, Va.
Several initiatives are under way to create a comprehensive GIS system. One is the National Spatial Data Infrastructure (NSDI), created by a 1994 executive order. The NSDI is a system of technologies, policies and standards to help promote geospatial data-sharing throughout government, the private sector, nonprofit organizations and academia. The NSDI includes more than 200 servers housing GIS-related data, such as FEMA's flood maps, the Census Bureau's Topically Integrated Geographic Encoding and Referencing system, USGS topography and hydrography data, and Transportation Department road maps.
That's a great start, but at the moment, the system isn't comprehensive and doesn't have a user-friendly and powerful portal. To address that issue, the Interior Department is coordinating the Geospatial One Stop program, a presidential initiative to develop a Web portal for geographic information, create common data content standards, and establish interoperability specifications. All federal agencies will be required to detail existing and planned geographic information collection activities on Geospatial One Stop.
When complete, the site will be useful in responding to crises, says Interior's Cameron. "The notion is to make it possible to go to one Web site and through a portal to get at data from a wide variety of sources covering a particular geographic area," he says. "By making transportation or population or hydrology information available through one Web site, you'll save time that first responders would otherwise have to spend trying to figure out the lay of the land."
But building a consistent, comprehensive geographic data repository will take time. In addition to the problems inherent in requiring state and local governments to shore up their GIS data, some federal agencies still haven't coordinated their own efforts. For example, FEMA is a lead agency in the GIS arena, but its internal approach remains fragmented. "As it stands right now, there are isolated pockets of GIS where people are taking advantage of it, but there is no real centralized function," McAfee says. He says agency leaders are working to rectify the situation.
For now, the major stumbling block is money at the federal, state and local levels. Although the idea of a national geographic data repository has been approved at the highest levels of government, investments needed to reach the goal have lagged behind. "There should be more funding, but so far it hasn't happened," Matzner says. "Right now, you hear numbers like $67 billion being spent on homeland security, but not one nickel has been spent on geospatial or geographic [concerns]."
Today, NIMA, USGS and other agencies working on geospatial data projects are performing much of their work with inadequate funding. "We've got enough money to support specific threats to particular cities or high-profile events like the Olympics or the New York City commemoration, but it's episodic," NIMA's Cohen says. "Until somebody recognizes and funds this at the national level, we won't have anything but episodic coverage."
Funding also is crucial for states, especially since many simply can't afford to coordinate geographic data in the manner necessary to achieve the federal government's goals. The Homeland Security Department is the logical place for geographic information systems funding grants to originate, many believe.
To rectify the funding issues and move forward, geographic data must become a priority at the Homeland Security Department. Cooper has said publicly that GIS is a key part of the department's vision and has committed to finding the money to develop the type of comprehensive data repository needed to support national security.
"We'll get there. Five years from now, we'll have structures in place to allow us to access information wherever and whenever we want for legitimate purposes and to allow decision-makers to make better decisions faster," Matzner says.
---
Karen D. Schwartz is a freelancer writer specializing in technology and business issues. She has written for numerous publications, including Business 2.0, CIO, InformationWeek, Mobile Computing & Communications and Electronic Business.



---
February 1, 2003
https://www.govexec.com/magazine/magazine-managing-technology/2003/02/mapping-a-more-secure-future/13438/