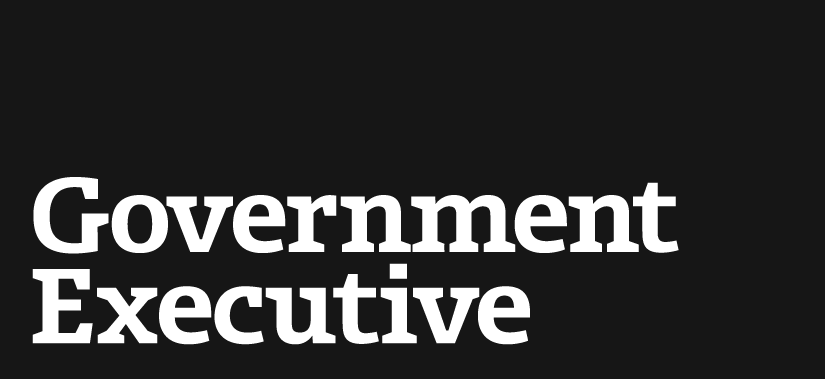 Out in the Cold
March 1, 2009
Now that Sen. Ted Stevens is out of office, Congress could begin dismantling the contracting preferences for Alaska native corporations.
When the Senate's longest serving Republican member, Ted Stevens of Alaska, lost his seat in November's election, critics acrossthe divides likely let out a not-so-silent cheer. A brusque political heavyweight who recently was convicted of seven felonies for failure to report gifts from contractors, Stevens made his share of enemies during his 40-plus years in Washington. Liberals objected to his policies and temperament.
Conservatives were tired of the corruption investigation that had tailed him for years. And fiscal hawks on both sides of the aisle frequently were riled by Stevens' proclivity to direct billions of dollars in earmarks to his scarcely populated state.
But across the vast Alaskan wilderness in remote villages with curious-sounding names such as Chuathbaluk and Kotzebue, where Stevens has spurred huge amounts of federal spending, the 85-year-old lawmaker affectionately known as Uncle Ted is a legend. In regions beset by poverty and unemployment and where running water is a luxury, Stevens' loss to former Anchorage mayor Mark Begich is more than just a shift in political geography. For native Alaskans, it could spell the beginning of the end for one their few burgeoning business enterprises: government contracting.
Leveling the Field
Armed with a host of competitive advantages that Stevens pushed through Congress, Alaska native corporations have become dominant players in the federal marketplace, earning multimillion-dollar reconstruction contracts in Iraq and national security missions at U.S. border checkpoints. Meanwhile, small businesses owned by women or service-disabled veterans have seen their share of the government marketplace stagnate or decline. Stevens' absence from the Senate could change that equation. With the most powerful guardian of ANCs out of their way, opponents who say the program gives Alaskan companies an unfair advantage have begun to mobilize. They recognize that after years of economic and political brick walls, a door to reforming the ANC program finally might have crept open.
"There is a lot of momentum to level the playing field," says Guy Timberlake, chief executive officer of the American Small Business Coalition in Columbia, Md. "And whether that results in a consolidated effort or just making them equal, I believe that from a legislative standpoint there is going to be some action to bring the Alaska native corporation program in line with other small business programs."
The 1971 Alaska Native Claims Settlement Act, sponsored by Stevens, created 13 regional corporations and more than 200 village corporations. Eligible citizens from each region were given shares in their corporations' stock, allowing them to benefit from ANC profits. In 1992, Stevens convinced Congress that ANCs, along with companies owned by native Hawaiian organizations and Indian tribes, should be considered small and disadvantaged and therefore eligible to participate in the Small Business Administration's 8(a) Business Development program. Federal agencies are allowed to bypass competition and direct sole-source contracts to 8(a) participants.
In later years, Stevens crafted additional advantages for ANCs, exempting them from certain restrictions on 8(a) firms. Small and disadvantaged businesses are limited to $3 million in sole-source contracts and $5 million for manufacturing, but the Alaska corporations have no such caps. And while small business owners can have only one 8(a) company at a time-and for no longer than nine years-ANCs can have multiple affiliate businesses in the program as long as they operate in different sectors. Essentially, critics say, ANCs have become permanent small businesses, even though some employ thousands of workers across their enterprises and take in hundreds of millions of dollars in annual revenue.
"This is a gross piece of legislation," says Mark Amtower, a contracting specialist and founder of Amtower & Co., a Highland, Md., consulting and government marketing firm. "It is grossly unfair and is a grossly abused program."
It is also a wildly successful program for some businesses. Since fiscal 2000, Alaskan regional and tribal corporations have combined to receive more than $24 billion in prime federal contracts, nearly two-thirds of which was earned through the 8(a) program, according to new data obtained by Government Executive. Those figures peaked last year, with ANCs earning $5 billion in contracts-a nearly 1,000 percent increase since fiscal 2000, when they earned $506 million. Despite their growth, native and regional corporations are just one class of many participants in the 8(a) program. According to the data, which was compiled by Eagle Eye Publishers Inc. of Fairfax, Va., since 2000, ANC awards have represented 18 percent of the 8(a) program's overall contract spending. ANC contracts, however, are only a sliver of the government's annual procurement spending, which topped $500 billion in fiscal 2008.
"In the end, everybody seems to be happy," says Michael Kelly, who has written about the ANC issue for a blog called Alaska Chinook. "Some of these contracts have a 50-year life expectancy. So the corporations are sound with future profits, as are the companies that are now the subcontractors performing the original contract work. The money that goes to the corporations is again invested and the return is distributed to the shareholders. . . . So it is basically a win-win proposition."
But for small businesses that believe they've been left out in the cold, the ANC program is anything but popular. Paul Miller represents a number of companies that have attempted to crack into the federal marketplace, only to lose out to ANCs on key awards, often without a formal competition. Many of his clients have moved on to other ventures.
"When you bid over and over and don't get the contract, you start to say, 'why bother?' " says Miller, a partner and lobbyist with Miller/Wenhold Capitol Strategies of Fairfax, Va. "We have clients who have said, 'We won't do business with government anymore because it's a waste of time and it's going to ANCs or somebody else.' They say, 'We are going to look elsewhere to build our business model.' Because when the deck is stacked against you, you can't outlay those kinds of resources on a hope and a dream."
Resisting Change
For the past several years, House Democrats, most notably Rep. Henry Waxman of California, former chairman of the House Oversight and Government Reform Committee, have attempted to dismantle preferences for ANCs. In 2006, the committee held a lively hearing on the program's reported failings. During the next two years, Waxman inserted provisions into Defense authorization bills that would have forced agencies to limit the amount and size of sole-source awards to ANCs. When the language eventually was removed, Stevens and Rep. Don Young, Alaska's lone representative in the House, took credit.
Waxman has since moved on to chair the Energy and Commerce Committee. But the oversight committee's new chairman, Rep. Edolphus Towns, D-N.Y., appears willing to pick up the baton. A committee staffer says Towns receives frequent complaints from small business constituents about unfair advantages for ANCs. The panel will consider reviving the cap on sole-source awards and limiting subcontracting and teaming agreements with large prime contractors. ANCs are allowed to subcontract work to non-8(a) firms as long as they perform no more than half the work.
"There's also this issue about whether these programs are effective at what they have been doing," the staffer says. "I understand the need for economic development in Alaska, particularly in the more rural areas . . . but if we are going to put programs into the system that try to fix that problem, we should do programs that actually do fix those problems."
If Democrats attempt to fundamentally alter the ANC program, they will face stiff resistance from one of their own. Begich is a fan of the program and could use his newly earned political capital to fight legislative changes. "Just from raw politics, I won this race, and I am sure they would like me to be here six years from now," Begich says. "And that means with some of these issues, I'll need their support."
The government does not track how its contracts benefit native Alaskans, but locals insist the program provides economic independence to underserved communities. "We feel like the playing field is appropriate as it is right now," says Chris E. McNeil Jr., CEO of Sealaska, a regional corporation in southeast Alaska with 17,600 shareholders. "A different public policy purpose is being served here. If you are an individual entrepreneur in 8(a) or otherwise, all of the revenue goes to the individual . . . that is simply not the case with Alaska native corporations."
In Alaska's North Slope, where a gallon of milk can exceed $10, about 10,000 Iñupiaq Eskimos own shares in Arctic Slope Regional Corporation, one of the most successful ANCs. For every $100 the corporation earns, $35 is paid to shareholders in the form of dividends; the remainder is reinvested in the company. Changes to the program, Arctic Slope says, would be devastating. "An erosion of Native American participation in the 8(a) program is a step backwards and is counterproductive to the overall premise of the program, which is to help disadvantaged people, and in our case, entire populations of our people," says Arctic Slope spokeswoman Tara Sweeney.
In 2005, the last year records were available, more than 86,000 ANC shareholders received dividend income from federal contacts amounting to nearly $34 million, according to the Washington-based Native American Contractors Association. Another $4 million went to cultural and social programs benefiting the community. The program also has been a boost for employment, the group says, creating nearly 10,000 jobs in Alaska-a third of which are shareholder positions-and more than 40,000 worldwide.
"Most native areas are located in remote areas with not many industries or opportunities," says Karen J. Atkinson, the association's executive director. "The rationale is that these are organizations that have an obligation to entire communities and they provide a benefit to the whole community."
Friends and Foes
With operations in virtually every state and in locales across the globe, ANCs have become an economic and political force. The corporations have a potent lobbying contingent on Capitol Hill and generally receive support from members who represent states with large Native American populations, such as Oklahoma, Michigan and Montana. Native American and Hawaiian corporations receive the same contracting preferences as ANCs, but use them far less frequently.
The corporations also have some unlikely advocates. For years, the National Black Chamber of Commerce led the fight against ANCs. The battle culminated when billions of dollars of sole-source and, it was later learned, overpriced contracts were awarded in haste to native corporations after Hurricane Katrina. The chamber attempted to block additional Gulf Coast contracting opportunities for ANCs, but in 2008, the group did an about-face and signed a "strategic alliance agreement" with the corporations.
Congress' strategy for protecting ANCs also could begin to shift, according to Begich. "Sen. Stevens fought very hard for this from an Alaska native protection standpoint," he says. "I would have fought this differently from a global perspective. . . . It needs to be explained better that these are jobs that are truly created here. There are very few corporations that show this kind of generation of revenue from around the world that stay here in the United States."
Complicating the issue further is the program's popularity with the government's overworked and depleted acquisition workforce. Procurement officials depend on ANCs and their sole-source flexibility to rapidly award contracts for urgent services without lengthy competitions. In fact, the rapid growth in ANC spending can be tracked to the start of the Iraq war, when the Alaskan corporations were awarded hundreds of millions of dollars in noncompetitive logistics and reconstruction contracts.
Procurement experts caution that any change to the ANC program must be matched by an expansion of the acquisition workforce. "When you make a policy decision, you need to be prepared to back [it] up with the resources necessary to execute," says Stan Soloway, president of the Professional Services Council, an industry trade group that includes a handful of ANCs. "This is an endemic problem with federal acquisition policy."
ANC advocates have long disputed the notion that the majority of their contracts are awarded sole-source. According to Eagle Eye data, 68 percent of all ANC contracts awarded since 2000 were noncompetitive. But ANC officials say they expect those figures to decline. McNeil, Sealaska's CEO, notes that his company now competes more often for its contracts, with other 8(a) firms and with companies outside the program. According to officials at the Arctic Slope Regional Corporation, only 8 percent of the company's bids in 2008 were for sole-source contracts. "ASRC believes competition is good for industry, government and the taxpayer," Sweeney says.
While their contract awards have skyrocketed in recent years, ANCs have taken a beating in terms of public opinion. Agencies, most recently the Food and Drug Administration, have been accused of using the corporations as pass-throughs to award contracts to non-8(a) firms without full and open competition. In 2007, the Homeland Security Department's inspector general found that a $475 million border security contract to Chenega Technology Services, an affiliate of Chenega Corporation, one of the largest ANCs, "likely did not provide the government the best value" and "did not comply with federal regulations." In 2008, a probe by the Small Business Administration's inspector general led to the suspension of two ANCs for directing unapproved revenues to non-native firms.
Native corporation officials have called these findings "anomalies," but the Government Accountability Office has released multiple reports noting SBA's failure to monitor the program. The watchdog says SBA did not track whether Alaska native corporations were subcontracting out more than half of their work or whether their awards resulted in diminished contract opportunities for other types of small businesses. The House Small Business Committee plans to follow up on SBA's oversight of the ANC program in the coming months, officials say.
As Congress and the administration juggle the worst economic crisis in a generation and two wars, ANC reform could be on the back burner for some time. The oversight committee staffer who discussed potential legislative options says while changes to the program are important, they are "on the down-the-road agenda."
But after waiting a generation for Stevens to depart, critics say the time is right to finally correct a program that has spun out of control and deviated from its congressional intentions. "Unless and until somebody puts some teeth into some legislation that seriously smacks abusers with a major brick-and I mean, not just lose that contract, but you can't bid this year-people are going to weasel around these laws," Amtower says, "and find ways to abuse this program."
---
March 1, 2009
https://www.govexec.com/magazine/features/2009/03/out-in-the-cold/28661/