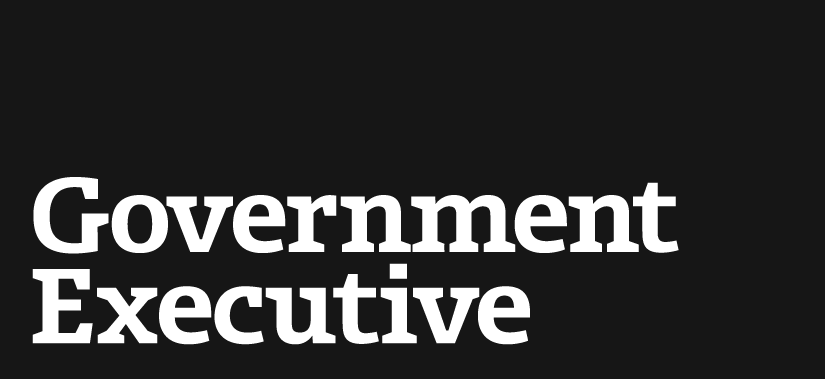 Time for Telework
August 1, 2008
As fuel prices, traffic and pollution peak, managers are becoming more open to letting employees work from home.
Gas prices are up $1.13 per gallon since the summer of 2007. Agencies are struggling to inculcate cultures of performance. Hackers and employee carelessness have made information technology security a major concern. A new generation of federal recruits wants workplace flexibility. Labor and management find it hard to agree on just about anything. Ensuring continuity of operations has more urgency in a post-Sept. 11 world.
In the face of all these challenges, the federal government is turning to the little workforce policy that could. Telework might not solve all the federal government's workforce ills, but it's providing relatively cheap and easy relief for agencies struggling to make themselves more resilient and performance-oriented. And telework is a major weapon in the fight to make the federal government an ahead-of-the-curve employer.
There's no denying that increased attention to the environment and spiking gas prices have cast telework in a new light. The numbers are startling. In June, the nonprofit Telework Ex-change called telework "the other fuel," reporting that if 53 percent of America's white-collar employees teleworked two days a week, they would save 9.7 billion gallons of gasoline and $38.2 billion at current gas prices annually.
Those figures are getting the attention of managers, many of whom viewed telework with skepticism in the past. People on all sides of the telework debate say supervisors have felt real concerns about overseeing employees who work from home instead of in an office where it is easy to check up on them. But those managers also understand that their employees are feeling the economic pinch from commuting-and could be feeling that pinch themselves. "Just last week, I got a call from a manager who said, with gas going up, I'd like to let my employees know that I'm open to more telework," says Susan H. Whitney, labor relations officer and telework coordinator at the National Science Foundation. "I thought that was wonderful because it came from the manager. . . . Now I can use that as an example for other managers."
The incentives aren't all short term, and they're not just economic. A November 2007 MonsterTRAK survey revealed that 92 percent of young professionals are interested in working for an environmentally friendly company, and 80 percent would be interested in a job that had a direct positive impact on the environment.
As the government seeks to recruit a generation of employees, "you can use green as a competitive advantage," says Joel Brunson, president of the federal division of Tandberg, a videoconferencing company. "This plays right into the hands of telework."
It's not just individuals or agencies that can benefit from growing adoption of telework. Rep. John Sarbanes, D-Md., has pushed to expand telework in federal government in part because he thinks it would ease traffic in the congested parts of his district, including Howard and Ann Arundel counties and the Baltimore-Washington corridor. "You have quality of life, flexibility, environmental awareness and gas prices . . . translate that into communities where you have high numbers of federal workers and others, and I think it begins to have a significant impact," Sarbanes says. "You get less pollution going into the air; you get less traffic and congestion."
Pushing Productivity
Telework could be an elegantly simple way to ease the pressure of commuting costs, but it also is sparking conversations about how managers do their jobs and how agencies measure employees' success. Telework advocates in agencies, industry and Congress agree that having employees work off-site requires managers to play a much more active role in monitoring their employees' accomplishments and requires agencies to develop strong performance measurements for them.
"Effective performance management is the same whether or not an employee teleworks," says Daniel A. Green, deputy associate director of the Office of Personnel Management. "Managers should measure employee performance by results, not physical presence."
That's easier at some agencies than others. Danette Campbell, who coordinates what is widely considered a model telework program at the Patent and Trademark Office, describes the agency as "a production shop." Because trademark examiners and patent attorneys must process a set number of applications and file reports, it's easy to quantify-and to evaluate-their performance even when they aren't in the office, Campbell says.
The Transportation Department now uses agreements between employees and managers to lay out specific expectations, including when employees will sign on to the network, how often managers expect to be able reach them, and what employees are supposed to produce during a day of telework. Managers often have telework performance objectives to meet too: senior executives at Transportation and the General Services Administration now are evaluated on how well they've advanced telework among their employees.
Sarbanes says telework could provide a kinder, gentler way of introducing rigorous performance standards than the pay-for-performance programs the Bush administration generally has favored.
"By emphasizing managing for results and coming up with well-known and agreed-upon standards for performance, which you need to do for telework, you introduce a culture of results-based management and performance standards," he says. "I think the administration has too often approached this performance-based approach in a kind of heavy-handed, quota-driven way. You have to approach it differently. You have to create a supportive culture inside an organization that invites people to focus more on certain performance standards."
Plugged In
Setting up the infrastructure to make large-scale telecommuting possible, whether by making paper processes digital or by making sure networks have the capacity to handle hundreds of remote users, is forcing the federal government to get up to speed on information technology security and cutting-edge technology.
When Pope Benedict XVI visited Washington in April to say mass at the Nationals Park baseball stadium, Transportation seized the opportunity to test its telework capabilities. Because the department's headquarters is close to the stadium, Transportation Deputy Secretary Vice Adm. Thomas J. Barrett and other top officials used the occasion to ask about 60 percent of employees to work from home and avoid the traffic crush.
"We had about 2,800 people logged on teleworking. We tested our [continuity of operations] sites, we brought up our communication links," Barrett says. "We were able to maintain connectivity with those employees much better than we would have been able to do had we not done that. . . . One of the lessons we got out of it was we clearly have to check our networks more often, and we're doing that on a more than monthly basis to make sure that if people do telework, they can get the access they need."
Tandberg's Brunson says the scale of agencies and their security requirements mean the federal government has become a leader in adopting telework technologies.
"We have the single largest number of users on one network, we have the security advances," he says. "The government is on the leading edge. They're trying to find ways to stretch that budget further. The private sector is catching up, but they haven't seen it as much of a productivity tool as the federal government has."
In addition to drawing attention to network security and robustness, telework is allowing federal agencies to be leaders in continuity of operations planning. "I think one of the things the federal sector can continue to teach the private sector is that telework is an essential tool for a continuity of operations plans," says Andy Lausch, senior director of federal sales for CDW-G, a technology vendor. "You see the private sector catching up there."
Continuity of operations concerns often have provided an impetus for agency heads to get on board with telework, at least in theory.
"Our director, obviously, was the first COOP-critical person, so he filled out a telework agreement, and I was able to publicize that fact," says the National Science Foundation's Whitney. She could tell employees that "the director has a telework agreement, so you don't have to be afraid to ask for one." Give-and-Take That kind of advertising could become more important not just in emergency situations, but as a new generation enters the federal workforce with different expectations and different demands for flexibility.
"It's really interesting where the federal government stands in terms of do people think the federal government is sexy? Is it appealing?" says Cindy Auten, general manager of the Telework Exchange. "[Federal agencies] have a great opportunity to be the No. 1 appealing organization to work for, to show how diverse they are and how they can compete with the private sector."
Agencies might not be able to offer salaries in line with top-flight private sector employers like consulting firms or investment banks, but they are counting on flexibility as a key draw for a generation that places increasing value on free time and workplace freedoms. Many agencies include information about telework eligibility on USAJobs postings and see it as something significant that they can offer to new employees.
"We expect to see improved retention rates and be viewed more favorably as an employer of choice," says William Kelly, telework czar at GSA. "The literature suggests that individuals with flexible work schedules look more favorably on their employers. . . . [Telework] is the civilized way to work in the 21st century."
Indeed, telework already is seen as so desirable that at one agency, labor and management brokered an unusual agreement to get a telework program off the ground. At the National Science Foundation, American Federation of Government Employees Local 3403 agreed to give up its members' rights to file grievances if they were prohibited from telework. "That was unique," says NSF's Whitney. "In 25 years of doing this work, I've never seen a union waive their right [to file grievances.]"
Local 3403 President Carter Kimsey says the concession was painful, but worth it to get the program in place. "What I would hope, though, is that other locals of federal labor unions who are representing federal employees won't have to make those concessions now," she says. "I hope people see that we took the risk and the result was positive, so they won't have to take that risk. I don't think they should be afraid of grievances over it. If people aren't being treated equitably, management should want to know that and rectify it." Whitney says the telework program has been successful because the union has been so involved in implementing it. "I deal with the managers behind the scenes, but the union is working from the employees' perspective, and encouraging them to apply, and telling them the way the system works and what is expected," she says.
Telework hasn't solved all of Whitney's and Kimsey's problems. They still face challenges as a labor relations officer and a union president. Telework won't automatically fill the slots that will be left by retiring employees, it won't prevent security breaches, and it won't get America's greenhouse gas emissions down to zero. But it has provided the catalyst for numerous conversations, both about how to manage the federal workplace and about how employees manage their lives.
"The opportunities with this telework concept are tremendous and, I think, multi- dimensional," Sarbanes says. "I'm very excited about it because we've got a whole set of factors coming together that are making people take a harder look."
---
August 1, 2008
https://www.govexec.com/magazine/features/2008/08/time-for-telework/27367/