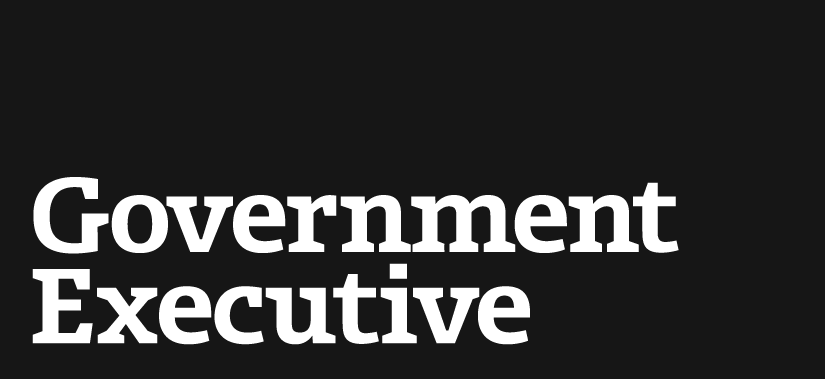 Building Capacity
August 1, 2008
The General Services Administration is driving the market for sustainable workplaces.
In case you've been asleep for the past few months, green is the new black.
Gas-guzzling Hummers are out; the hybrid Prius is in. Even big-box membership clubs are touting their eco-friendly practices; the July issue of Costco Connection is headlined "Going Green." According to a recent New York Times Magazine article, the latest status symbol among the ultra rich is a platinum LEED-certified home. That's one that's achieved the highest rating in the Leadership in Energy and Environmental Design certification system, a nationally recognized benchmark for the design, construction and operation of green buildings.
Federal agencies are already on this bandwagon. Every day, thousands of government employees go to work in LEED-certified buildings (no platinum ratings yet, but there are a number of gold and silver, the next highest). They use power-saving equipment jointly sanctioned by the Energy Department and Environmental Protection Agency through the Energy Star program and shop for earth-friendly office products in the "environmental aisle" of the General Services Administration.
But as environmentally and energy-efficient as some agencies have become, they're going to have to get a lot more eco-conscious. Recently enacted laws are putting significant pressure on federal agencies to lead the way in reducing dependence on petroleum. In 2005 and 2007, Congress set steep requirements for agencies to dramatically improve the efficiency of facilities and government vehicles during the next several years (the laws do not apply to tactical military vehicles).
Much of the burden will fall to GSA. The agency manages more than 25 percent of the government's procurement dollars and is responsible for the design, construction, operation and maintenance of thousands of federal facilities across the country. GSA owns or leases 352 million square feet of office space in about 8,600 buildings in the United States, including more than 400 historic properties. Among a host of new requirements, by 2015 all federal facilities will have to cut energy and water consumption by 30 percent.
Meeting new conservation targets will require the agency to leverage its considerable purchasing clout. GSA spends about $700 million annually in new construction and another $500 million in major renovations, repairs and energy systems upgrades. It also has a $12 billion pipeline of proposed construction, including new port facilities, federal courthouses, and a new headquarters campus for the Homeland Security Department.
"When you're leasing 180 million square feet and you're pumping out $1.2 billion every year in construction, [contractors] respond," says David Winstead, commissioner of GSA's Public Buildings Service. "They're bidding on design and construction that is sustainable and certified."
GSA managers are proud of the agency's environmental track record, says Winstead. Since 1985, it has cut energy consumption in public buildings by 30 percent and carbon emissions from facilities by 281 thousand metric tons, the equivalent of removing 210,000 vehicles from the road for a year. But agency managers never have faced the kind of challenge they now face.
More Requirements
The 2005 Energy Policy Act required federal agencies to apply sustainable design principles in new construction when such application is deemed cost-effective over the estimated life of the building. In December 2007, Congress ratcheted up that requirement considerably in the Energy Independence and Security Act. That law directs agencies to reduce fossil fuel use in new and renovated buildings by 55 percent by 2010, and by 100 percent by 2030. Beginning this year, agencies are to conduct energy audits of their facilities at least once every four years.
Agencies already were wrestling with Executive Order 13423, "Strengthening Federal Environmental, Energy and Transportation Management," signed by President Bush in January 2007. That mandate established targets for reducing federal electricity, water and vehicle fuel consumption, and toxins in building materials and maintenance products. It also directed agencies to build or lease sustainable buildings, and increase recycling and reliance on renewable energy sources. At least half the requirements must be met with newer renewable energy sources that began production after Jan. 1, 1999.
Not surprisingly, the plethora of new requirements has spawned hundreds of pages of clarification and guidance from the White House and agencies.
But whether agencies will be able to meet some of the mandates remains a big question. For example, EISA requires agencies to begin this year performing annual energy audits on 25 percent of their infrastructure. Wayne Arny, deputy undersecretary of Defense for installations and environment, told the House Armed Services Committee in March that the directive is a challenge in the middle of a budget cycle. "It will be difficult to develop the contract vehicles or hire new employees and implement the required programs in the time allowed," he said.
In addition, the order to phase out more than half the fossil fuel used in new buildings and major renovations by 2010 might not be possible. "The department is concerned that the technology is not currently available to decrease consumption intensity by these levels and some locations will not have sufficient renewable resources to make up the difference," said Arny. "Since project development is already well under way for facilities in the fiscal year 2010 military construction program, reaching these milestones presents a significant challenge."
Winstead agrees that reductions of fossil fuel consumption on the scale EISA de-mands might not be possible without im-proved technology. The challenge is compounded at GSA, which is prohibited by law from entering into contracts with public utilities for periods longer than 10 years. Renewable power plant developers often need longer-term purchase agreements to finance and build increased capacity using renewable energy sources such as sun and wind. "The ability to stimulate capital investment in renewable energy systems requires longer-term commitment," Winstead says. The agency is seeking an exemption from Congress to enter into longer-term contracts, up to 20 years, expressly for renewable energy.
Making Progress
Agencies are using more energy savings performance contracts to cut costs at facilities. The contracting mechanism allows agencies to pay for improvements through savings, thus reducing the need for capital up front. But it also limits their flexibility in pursuing renovations because companies must be willing to assume the startup costs, something firms developing new technologies might not be able to afford.
As of March, 82 federal buildings, both new and renovated, were certified by the LEED rating system, according to the Office of the Federal Environmental Executive. A quarter of them were leased from the private sector. Hundreds more were working toward certification. Most were built by GSA, the Defense Department or the Energy Department. Nearly 160 federal buildings met the criteria established by Energy Star, a joint Energy and EPA program that promotes products and practices that reduce greenhouse gas emissions. Product categories include appliances, heating and cooling equipment, building materials, lighting and office equipment. Buildings that meet Energy Star criteria use about 35 percent less energy than average buildings of comparable size.
How meaningful are these achievements? While it's laudable that federal agencies are building more environmentally friendly, energy-efficient buildings, does it really pay off?
How significant are the benefits for the environment? For taxpayers and em-ployees? GSA tried to answer those questions through a detailed evaluation of 12 sustainably designed buildings in its portfolio. It measured environmental performance, financial metrics and occupant satisfaction.
The buildings selected reflected a mix of regional climates, build-to-suit leases and federally owned facilities. Eight were designed to meet or exceed LEED criteria and four were designed to meet other sustainable program requirements, in-cluding Energy Star and the California Title 24 Energy Standards. A research team from the Energy Department's Pacific Northwest National Laboratory examined a year's worth of operating data, conducted site visits, surveyed occupants and interviewed building managers. The team then compared each performance measure with national average benchmarks for U.S. commercial buildings gleaned from widely accepted industry and government standards.
Among the key findings GSA published this spring (on post-consumer recycled paper): Buildings in the study overall used 26 percent less energy, had 13 percent lower maintenance costs, 33 percent fewer carbon dioxide emissions and 27 percent higher occupant satisfaction rates. The best performers took a fully integrated approach to sustainable design, from site development through materials selection, water and energy savings, and indoor environmental quality. The National Park Service's Carl T. Curtis Midwest Regional Headquarters and the Homeland Security Department building, both in Omaha, Neb., the two LEED-certified buildings with a gold rating, were among the best-performing in all categories.
But the study also showed stark differences between the top performing buildings and the lowest performers. For example, the national average expenditure on maintenance per square foot is $3.30. The top third of the buildings in the GSA study spent well below that at $1.56, but the bottom third spent $4.81, considerably higher. Those in the bottom third actually consumed 33 percent more water than the national average, spent more on energy and maintenance and had lower employee satisfaction. One of those low-performing buildings was LEED-certified, but energy efficiency was not a priority during design, GSA found. While energy use is a factor in LEED certification, it is not the sole criteria. But as a result of the study, the agency determined that it must be a focus of building designers if it is to meet future requirements. GSA also now requires that all new buildings achieve at least a silver LEED rating, which essentially guarantees gains in energy efficiency.
"These buildings had unusually high maintenance costs and, in one case, an operating emergency," the study found. "The best practice lesson here is that [operation and maintenance] costs are lowest when sustainability is integral to every aspect of a building, including cleaning and recycling. Building and systems efficiency alone isn't enough. Upfront investments in sustainable measures need to be matched by sustainable [operation and maintenance] practices."
Surveys showed that occupants were happier with air quality and building cleanliness when compared with national averages. But "for the lower-performing buildings, the study found that occupant satisfaction is undermined by poor acoustics, lighting and maintenance problems." Ambient noise, and a perceived lack of privacy made acoustic quality worse, and poorly calibrated systems that turn lights on and off in response to daylight conditions created problems for some occupants. Winstead says GSA is learning from these findings and will address such shortcomings in the future.
One bright spot for GSA: Although none of the buildings studied was de-signed to meet new mandates for cutting water and energy use by 2015, the highest- performing facilities already do.
---
August 1, 2008
https://www.govexec.com/magazine/features/2008/08/building-capacity/27384/