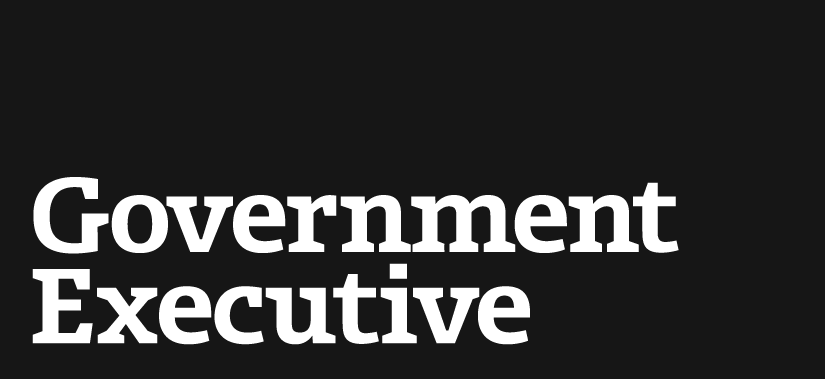 Turn Yourselves In
April 1, 2008
Federal officials want contractors to own up to potential violations of federal law.
The push for ethical federal contracting is nothing new, but it's taking a different turn. Uncle Sam is directing his attention to the private sector, looking to turn contractors into their own ethics police force.
In November 2007, the Civilian Agency Acquisition Council and the Defense Acquisition Regulation Council filed a proposed change to the Federal Acquisition Regulation at the request of the Justice Department. It expanded on a previous requirement that contractors establish ethics programs by mandating that they report possible criminal violations of federal law to agency contracting officers and inspectors general.
Richard Reback, counsel to the Homeland Security Department inspector general, says trends in acquisition make the rule necessary. "With the significant increase of service contracts in the federal sector, increased federal spending through procurements and a smaller acquisition workforce, the government faces an increasing need for contractors to police themselves," he wrote in an official comment on the rule.
Contractors and their representatives take a different view, arguing that the proposed regulation is ambiguous, imposes a heavy burden on companies and might have the unintended effect of actually inhibiting voluntary disclosures of wrongdoing.
From Voluntary to Mandatory
The Justice Department says that while contractors have taken steps toward establishing corporate compliance programs, "few have actually responded to the invitation of the Department of Defense that they report or voluntarily disclose suspected instances of fraud." Inspectors general and acquisition council representatives who have issued formal comments on the proposed rule change say it's needed because instances of voluntary disclosure-of overpayment on the part of agencies or criminal misconduct by the contractor-have dropped off.
The implications of the falloff, however, are the subject of debate. Proponents of the rule change believe the drop-off indicates that voluntary disclosure is not working-that companies are handling these matters internally, if at all, without notifying the government. But many in industry believe that companies are choosing informal channels of disclosure rather than reporting to inspectors general and enduring tough and often lengthy investigations.
"There's been a drop-off or perceived drop-off in voluntary disclosure to the IGs, but the substitute has been to go to the contracting officer and say, 'Look, we have an overpayment or something else; let's work it out,' " says John Pavlick, partner and contracting specialist with the Washington-based law firm Venable LLP. "Sometimes they'll go to the IG if it really looks like fraud, but that's where a lot of the disclosures have gone, to the contracting officer."
In comments on the proposed rule, the Council of Defense and Space Industry Associations insists the government has failed to show that the new approach would be more effective than voluntary reporting. "Contractors will continue to opt for voluntary disclosure because [it] provides a chance to avoid or mitigate penalties and punishment under several legal regimes," council officials wrote.
Pavlick says it's possible the rule will have the unintended effect of decreasing disclosures. "If companies know that if they dig into something and find it's fraud, they're going to have to report it and have a lengthy investigation, you're going to chill some of the desire of the companies to go in and conduct a quick internal investigation to see if anything's wrong," he says.
Proponents say required reporting is a matter of routine in other industries. "Health care providers and banks have had such a requirement for many years, and I'm surprised that government contractors are not held to the same standard," says Keith Ernst, acting director of the Defense Contract Management Agency. "With tax dollars at risk, the idea that contractors can profess to have a partnership with the government and then fail to alert us when fraud occurs or overpayments have been made makes no sense."
Overwhelming IGs?
While the overall effectiveness and fairness of the proposed change still is a matter of debate, stakeholders are beginning to take sides. For contractors, concerns focus on exactly what they are required to describe and when to avoid violating a clause requiring reports "in a timely manner."
Some of this confusion stems from the ambiguity of contracting law. Legal experts say that in the world of government procurement, an act of misconduct could be one of three things: a mere contract violation, a civil issue or a criminal matter. "There's a fine line," Pavlick says. "So much of what is civil and what is criminal goes to the intent and knowledge. It's very difficult to determine sometimes." Several associations representing contractors, including the Coalition for Government Procurement, commented that the new rule would require contractor employees without the proper training or background to make complex legal judgments.
Companies are lobbying for time to conduct internal investigations before reporting suspected violations. Contractors say it's extremely important that they be allowed to review possible instances of misconduct to determine whether a violation occurred, what kind it was, what corrective action to take and how to disclose it to the government. "We worry that from the government's perspective, they want earlier disclosure, and companies want later disclosure so they can evaluate the nature of the problem," says Alan Chvotkin, senior vice president and counsel for the Arlington, Va.-based Professional Services Council, a contractor association.
In a response to these concerns, Justice officials say the final rule should make clear that the initial self-reporting does not mean that a contractor should stop an internal investigation. "In fact, much like the DoD Voluntary Disclosure Program, in most cases we would expect that the inspector general or the contracting officer will encourage the contractor to complete its internal investigation and make a full report of its findings," they say.
Contractor representatives say the rule could lead to excessive self-reporting that would swamp the federal system. Pavlick believes that if the rule is implemented, companies might report even the slightest possibility of a violation, overwhelming inspectors general who have to field the disclosures. "I don't think they're set up at the IGs' offices to handle this," he says.
Inspectors general don't seem to share that concern. Many have given the proposal resounding support. The NASA IG's office, for example, wrote that the rule would strengthen the acquisition community: "The reporting requirement would incentivize contractors to further ensure that criminal activity is not engaged in by its employees or subcontractors, thereby helping to create a culture of compliance with federal law." The U.S. Postal Service IG says the rule could even benefit contractors by simplifying their decisions about whether or not to report a suspected violation.
Several inspectors general asked the acquisition councils to modify the rule, so disclosures of overpayment by agencies would be directed to contracting officers instead of IG investigators. Justice officials have acknowledged the need for such a revision.
Sorting Out the Scope
Justice already has submitted several recommendations for clarifying the rule. The department declined to make officials available for an interview, but a spokesman says, "There was some language in the proposal that is unclear and needs to get sorted out."
"They're sensitive to the fact that companies have to have a reasonable time to investigate" potential violations, Pavlick says. "Because if not, they're going to have tremendous problems. . . . I think they're going to address some of these things, but they're not going to derail this. There is going to be some form of a reporting requirement."
It could turn out that the final rule is even more expansive than the initial proposal. Justice officials have recommended reversing a provision that would have excluded from the self-reporting requirement contracts performed entirely outside the United States. "These types of contracts, which in many cases support our efforts to fight the global war on terror, need greater contractor vigilance because they are performed overseas where U.S. government resources and remedies are more limited," wrote Alice Fisher, assistant attorney general for Justice's criminal division.
The Project on Government Oversight, a watchdog group in Washington, wants the rule expanded to mandate the creation of a government database of contractor misconduct. (The organization operates its own such database.) Civil and administrative violations should be reported, too, says Scott Amey, POGO's general counsel, adding that disclosure of criminal violations and overpayments alone is insufficient. Federal officials, he says, "should not confine the amount of information available to the government or the public."
Several agency IGs say the rule is too limited in scope. It applies only to companies engaged in contracts worth more than $5 million and lasting more than 120 days, except for certain contracts for the acquisition of commercial items. Patricia Brannin, acting deputy inspector general for policy and oversight at the Defense Department, wrote "All subcontracts, regardless of dollar value, should contain the mandatory reporting requirements, especially those relating to safety issues. The total value of a subcontractor's business with the government is a better criteria than the value of one subcontract for determining the applicability of the clause." She expressed concern that contractors could divide up subcontracts to circumvent the $5 million threshold.
Whatever level of reporting is required, both contractors and agency officials have expressed apprehension about the possibility of initial self-reports being made public. Contractors say it would be unfair if disclosures of suspect activity were widely disseminated before violations were proved. Many say the government could exempt the specifics of these revelations from Freedom of Information Act disclosure if they are designated to be part of an investigation. It might not be possible, however, to keep under wraps the fact a disclosure was made. Justice's official position is that agencies might want to keep reports confidential to the extent allowed by law "to encourage contractors to submit information pertaining to overpayments or violations of federal law even if such occurrences have not yet been confirmed."
The requirement that contractors establish compliance and ethics programs has been met with almost no resistance. In fact, it already has been put in place through a separate filing, and most major contractors have implemented such programs. A recent report on the most ethical government contractors from a New York business think tank, the Ethisphere Institute, lauded the programs of top-ranked companies such as Fluor, General Electric and SAIC.
Patricia Harned, president of the Ethics Resource Center, a nonprofit group in Washington devoted to promoting organizational ethics, says companies tend to have even more comprehensive ethics programs than those at federal agencies. "There is an acceptance on the part of the companies to address situations where their employees are sitting side by side with federal workers, and if you have an ethics issue, where you go with it," she says.
There has been growing concern about contractor ethics, especially on Capitol Hill. While interest among lawmakers could wane after the presidential election, the regulatory and statutory changes in the works will likely become a permanent part of the federal contracting landscape.
---
April 1, 2008
https://www.govexec.com/magazine/features/2008/04/turn-yourselves-in/26591/