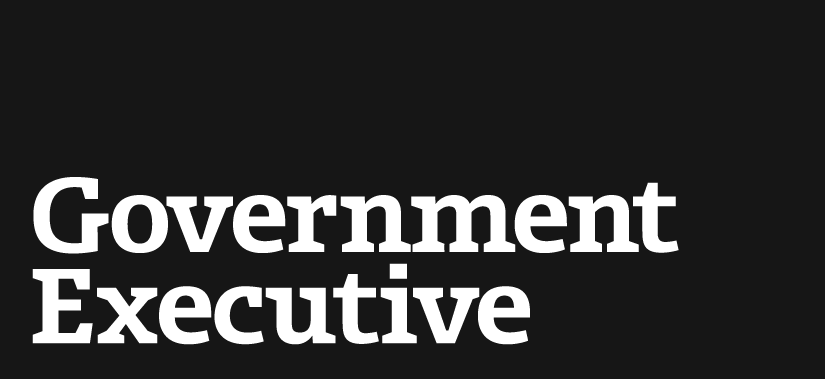 Conflicting Images
July 15, 2007
Facebook, MySpace and other social networking Web sites now host civil servants ranting and agencies recruiting-mixed messages abound.
The future of the federal workforce is on display on social networking Web sites such as Facebook and MySpace, and the picture is mixed. Young employees are baring their personal predilections and their agencies' peccadilloes on the sites at the same time government recruiters and boosters are using them to troll for talent. In the dissonant mix, opposing messages can cancel each other out.
On MySpace, Brennan, a 30-year-old federal employee in Washington, writes that he's a "nice guy" who "ideally would like to have more free time to sit back and relax." He doesn't want to stay in government forever. He's a weekend D.J. who'd like eventually to devote all his time to music. Christi, a financial analyst for the Navy and a former ballerina, tells the world on Facebook she thinks Journey is "the best band ever!," and she married a Marine a year ago. "They say the first year is the hardest," Christi writes. "If that's true, we have a very easy life ahead; this year couldn't have been better." Sally writes congressional reports for the Interior Department's Inspector General's Office. She also loves "European soccer; jeans; my Maltese, Georgie; tequila shots; sushi, sushi, sushi; taking pictures, [the clothing brand] Raw7; [manicures/pedicures]; funky haircuts," according to her page on Facebook.
As federal employees, Brennan, Christi and Sally usually are shielded from the public by layers of regulation and public relations management. But on Web sites such as MySpace and Facebook, federal employees speak freely.
Anyone can create a mini social networking site. Users fill in their names, relationship status, work, hobbies and favorite movies. They upload photos of themselves and friends, then link to friends' pages, creating a web of connections. On MySpace and Facebook, users can write messages on each other's pages, join groups of like-minded people, such as "I Drink Pop, Not Soda," and find out about friends and meet strangers anywhere in the world. MySpace now counts 67 million users; last summer, Rupert Murdoch's News Corp. bought the site for $580 million. Facebook is smaller but gaining popularity, with about 24 million members. There are countless others, such as Tribe.net and Joga.com.
Peer to Peer
Federal employees are not writing only about manicures and music on social networking sites. They write about their jobs, too. Terrance, who works in Washington as a federal safety investigator, describes his position as "indentured servant." The Facebook group "I'm a Government Employee" has six members and this description: "Do you have 18 supervisors? Are you required to file a 10-page report on every phone call you receive? Is your paycheck less than what you got for an allowance in third grade? Then you must be a government employee! Welcome to your support group."
The "Young Gov't Professionals in DC Metro" Facebook group has 19 members. "If you're . . . under 35, a government employee in the DC Metro area, the rest of your co-workers are old and boring, and you want some people to go out with after work (besides your creepy boss who keeps hitting on you!) . . . then this is the place for you," reads the description.
Meanwhile, in December, the CIA's National Clandestine Service set up a Facebook group to recruit new employees. Wired magazine reported in January that the CIA kept its group for two months and posted a 30-second spot on the popular video-sharing site YouTube promoting the agency. Thousands of people signed up. Michele Neff, a CIA spokeswoman, told Wired, "It's an invaluable tool when it comes to peer-to-peer marketing." In January, CIA Director Michael Hayden told USA Today the agency had hired 15 percent of its workforce in the previous two months.
In fact, the entire intelligence community has tapped into electronic networking. Missed connections among intelligence and law enforcement agencies were blamed in part for the failure to prevent the Sept. 11 terrorist attacks. To more tightly bind the anti-terrorism corps, the office of the Director of National Intelligence created an electronic Yellow Pages for intelligence employees, the Analytic Resources Catalog. It's a "comprehensive database that provides . . . leaders with a detailed inventory of the thousands of intelligence analysts in the [intelligence community], according to their expertise and experience," states the DNI strategic human capital plan released in June 2006.
"If you want to know who in the community is analyzing the subject of Iraq, you should be able to call up the database of all analysts on the subject of Iraq, no matter what agency they are in," former DNI John Negroponte said in a 2006 speech to Georgetown University's School of Foreign Service. Negroponte wasn't the only one to pick up on a desire and a business case for networking.
Connecting people might be the key to recruitment, according to a recent study by a federal agency advocacy group. Last year, the Partnership for Public Service released "Back to School: Rethinking Federal Recruiting on College Campuses," examining the Internet's role in federal recruitment. The Washington-based partnership is a nonprofit group dedicated to improving federal recruiting and retention.
"Personal connections trump technology when it comes to generating interest, even among this Internet-savvy generation," according to the May 2006 report. "At the same time, the Internet is students' main source of detailed information once their interest has been piqued. Personal connections are not simply preferred sources-relationships have a direct impact on student knowledge of and interest in a government career."
The report points out that real-life interactions must supplement agency and job-finding Web sites to draw young workers. Social networking sites hold the promise of both, permitting interaction among job-seekers and current em-ployees and allowing agencies to provide easily accessible, attractive online data. But they also present the peril of too much information.
Perception Problems
Jaclyn is not the image of a happy, ambitious civil servant, at least not on her Facebook profile. There, she's a federal employee who loves the TV comedy Curb Your Enthusiasm and college basketball. Here's how she describes her job:
"I spend my mornings grabbing a cup of coffee, taking a morning walk, reading the papers. I make a few calls here and there, check on a few things, then send people around to do those things. . . . I take a leisurely lunch usually somewhere with cloth napkins, always with a glass of wine. . . . I come back usually in time to catch the mail round and I send out a few pieces of personal correspondence . . . before I know it I take an espresso break, usually on a nice day indulging myself with a good book at a café table . . . . I finish the afternoons with a few e-mails and a roundtable discussion about the weather."
It's hard to know how serious Jaclyn is, but her description does not do much to shatter a public perception that bureaucrats are lazy and overpaid. In 2001, Samuel J. Heyman, an investor and former assistant U.S. attorney in Connecticut, donated $25 million to launch the Partnership for Public Service to battle the very image that Jaclyn's profile projects. The partnership has conducted surveys, worked with agencies to reduce the time it takes to hire civil servants, hosted a speech by Barack Obama encouraging public service and launched dozens of other projects.
"I think the image of old workers who are simply pushing pencils and paper is actually a misperception," says Tim McManus, vice president for education and outreach at the Partnership. "I think the more we're able to highlight real feds, the more that perception or misperception" disappears.
To highlight "real" feds, the partnership is taking a stab at a more traditional form of social networking. With a $4 million grant from the Annenberg Foundation, the Partnership has created a speakers bureau to bring talented federal employees to college campuses to recruit new blood. The Partnership also is beginning an online database of these speakers and other federal employees.
The idea is that potential hires will eventually be able to search current federal employees' profiles by high school, hometown, university, job, department, specialty or a host of other possible factors. If you are an engineering student from Ohio State University, you can find out where Buckeye engineers are serving in government.
But will such databases counteract profiles of federal employees such as Geoffrey, who works for the Homeland Security Department and describes himself on Facebook this way: "I'm 21 years old; I'm a federal officer for the Department of Homeland Security. I don't go to school, but plan on taking some courses. Good in computer, ran a computer repair company for a year." And what about the truly disparaging content on some social networking sites. Facebook has a group called "Help Save Michael Chertoff From Starving to Death," featuring a skeletal photograph of the DHS secretary.
"Every time we see Michael Chertoff, he is seemingly a little closer to the end," the group's page says. "When Bush puts him back in his cage at night and gives him his three Skittles for the day, he never complains. That's why we need to fight to save Chertoff. . . . This grassroots campaign ensures that for just 30 cents a day, you can feed a starving Cabinet member. Hang in there, buddy, we're coming for you."
Dipping into the freewheeling, sometimes snarky atmosphere of social networking sites could backfire for good government boosters and federal agencies. "Is it a risk?" the Partnership's McManus asks. "Yeah, I think it is, but I think it also does bring some real life to the experience, and . . . the beauty of the social networking space is that it's not simple." The risks and rewards of open communication on networking sites mean that some in government are clamping down on them while others are imitating them.
In May, the Defense Department announced it was blocking access to MySpace on its network. It blocked YouTube and a handful of other sites as well, citing bandwidth concerns. Also in May, Premier Dalton McGuinty of Ontario, Canada, blocked government employees from using Facebook, setting off a firestorm of Canadian media attention and backlash from employees, including a Facebook group called Stop McGuinty's Crusade Against Facebook. So far, U.S. agencies haven't followed suit.
There are no governmentwide guidelines for the use of social networking sites, and no agencies have asked the Office of Personnel Management for such guidance, says Kevin Mahoney, OPM's associate director for human capital leadership. All of OPM's online energy has gone into the USAJOBS.gov Web site, which was dramatically overhauled for the better in the fall of 2003.
It's a straight job posting and application site-similar to Monster.com and other mainstream job search sites- supplemented by specific information on federal pay and benefits and veterans hiring. About 300,000 people search there for jobs each day and a million people post résumés every year. It follows all of the strict federal security and privacy guidelines for personal information. "The social networking sites are really meant to connect people," says Mahoney. "Even if you go into MySpace, if you look at Washington, D.C., there's a government thing you can click on. It theoretically takes you to government jobs, but it also takes you to other entities for a fee [that] will give you the same list you can get on USAJOBS for free."
'Facebook for Feds'
"One of the things that we found in just talking to young people in the federal system was this sense of isolation," says Carl Fillichio, vice president for innovation and public engagement at The Council for Excellence in Government, another Washington nonprofit advocating for good government. "It wasn't just the young fed at the VA in the Dallas office that's isolated from the VA. It was the young fed in the Department of Veterans' Health at the VA in Washington who felt isolated from other young people within their building."
To rectify the situation, the council launched YoungFeds.org Web site last fall. Billed as the "Facebook for feds," in an article on the front page of The Washington Post's business section, the Web site offers blogs and message boards and opinion polls for the new generation of government workers. It does not, however, offer social networking.
Fillichio doesn't like the social networking label for YoungFeds.org. "We got some criticism when we announced that this was a Facebook for feds . . . but that's not the point," he says.
Instead, the site focuses on arranging in-person meet-ups and thoughtful commentary by a few participants who write weekly columns, he says. And it's still evolving-the council is weeding out the spam and adding video content and online surveys. When the council teamed up with the Gallup Organization to gather a focus group about federal issues, using contacts through YoungFeds.org brought three times as many volunteers as were needed. "The researchers from Gallup literally fell out of their chairs," Fillichio says. "It takes weeks [usually] to recruit 12 people."
---
July 15, 2007
https://www.govexec.com/magazine/features/2007/07/conflicting-images/24861/