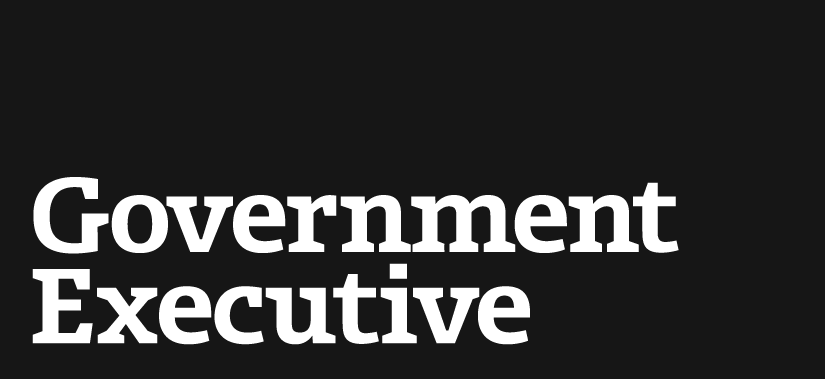 Indomitable Spirit
June 15, 2007
Resiliency helps people embrace change and overcome crisis. Can it be taught?
With the click of a pen, the future of Lindy Ritz's organization went from stable and secure to tumultuous and uncertain. On Sept. 30, 1996, President Bill Clinton signed a law that drastically altered the business practices of the Federal Aviation Administration's Mike Monroney Aeronautical Center in Oklahoma City.
Soon thereafter, Ritz became director of the 5,000-person center, which supports FAA training, logistics and aviation safety services. "Ten or 15 years ago, you would consider our world was pretty predictable, a clear-cut aviation function and guaranteed customers," says Ritz. "Today we're pretty much an entrepreneurial organization trying to look at the bottom line."
The law put Ritz's center under a franchise fund, meaning all the administrative functions it provides-including accounting, payroll, training and information technology-have to be purchased by various government clients instead of funded through congressional appropriations. "Customers love you or leave you," Ritz says. "And they have the ability to do that."
Even cost-of-living pay hikes suddenly depended on attracting customers; nothing was certain anymore. But something funny happened amid the turmoil-the Monroney center improved. And Ritz loved every minute of the uncertainty. "There was an excitement," she says. "There was an anticipation of where is this going to lead . . . it has been extremely rewarding."
In February 2005, President Bush named Monroney a center for excellence for financial management. It's one of four organizations governmentwide held up as examples from which other agencies are to learn and buy financial management services.
Under any circumstance, change can be scary. Some of the biggest changes afoot in government are personnel reforms. At the Defense Department, the National Security Personnel System is supplanting the 58-year-old General Schedule with performance-based salaries and pay raises that some say are subjective.
The GovernmentExecutive.com comments section is filled with bitter prophesies about life under the new system:
"Does the NSPS training include 'bootlicking 101' so they know just how low they will have to go to get a promotion under the new system?"
"It's all an expensive attempt to relieve government employees of hard-won pay and benefits. If they stopped this effort, they would have the money they need to keep the system the same."
Cynicism is rampant in government, especially now that agencies face continual demands to deliver more services with less funding. In such an atmosphere, it seems impossible to get people to embrace change. So how does someone like Ritz emerge from this environment to undertake a complete agency makeover with excitement and turn it to her advantage? She chalks it up to one personality trait: resiliency. "It starts with senior leadership on down," Ritz says. "It's your ability to bounce back and thrive in an environment of constant change, and assuming that things will always be changing."
The Office of Personnel Management, which sets federal human resources policy, concurs. OPM developed a list of 22 traits federal employees must demonstrate to become Senior Executive Service members. They include political savvy, conflict management, decisiveness and resiliency. In OPM's words, a resilient employee "deals effectively with pressure; remains optimistic and persistent, even under adversity. Recovers quickly from setbacks."
Ritz demonstrated resiliency in 1997. She probably has displayed it a thousand times over throughout her government career. But it wasn't until the Oklahoma Federal Executive Board put on a workshop for federal executives in April that Ritz put a name to it. "It was like an 'aha,' " Ritz says. "Sometimes you know what qualities work, but you don't wrap it up and say, 'It's resiliency.' But I've always adhered to the idea that you can't be a victim thinker and you need to take complete control of you."
Ritz's aha moment came courtesy of a figure who lately has become a hot ticket on the federal speaking tour, a man who purports to carry the key to resiliency.
The Man With the Answers
Al Siebert has snow-white hair and a soothing voice. He likes to be called Al and ends his e-mails with a recommendation to "give hugs, take naps and have a happy heart!" He's a clinical psychologist, with a Ph.D. from the University of Michigan. He taught management psychology at Portland State University for more than 30 years and runs the Resiliency Center, a consulting and research operation in Portland, Ore.
His interest in resiliency grew from his fascination with survivors. He met Holocaust survivor and psychologist Dr. Viktor Frankl while at the University of Michigan and was struck by Frankl's successes despite his brutal past. Siebert wondered how it is that some people overcome terrible circumstances, while others crumble. He wrote a book, Survivor Personality (Practical Psychology Press, 1993), on the subject and made his first inroads among federal agencies. "I got more and more requests from the Forest Service and public agencies to come and give us a talk about how we can be survivors [when] our budget is cut, we're being downsized," Siebert says.
When USA Weekend magazine published a cover story on resilience in March 1999, Siebert was quoted. The story also featured the fledgling positive psych-ology movement headed by Martin E.P. Seligman, a psychology professor at the University of Pennsylvania and past president of the American Psychological Association. Positive psychology focuses on how to make people happy, rather than what causes mental illness. After the cover story ran, "man, the phone started ringing and requests came in," Siebert says.
Siebert followed Survivor Personality with The Resiliency Advantage (Berrett-Koehler Publishers Inc., 2005). "This book shows you how to sustain strong, healthy energy in nonstop change, bounce back quickly from setbacks, and gain strength from adversity," Siebert promises in his introduction. No small feat.
The difference between a survivor personality and resiliency, Siebert says, is that resiliency can be taught. He believes there are five drivers of resiliency:
Optimize your health and well-being.
Develop good problem-solving skills.
Develop strong inner gatekeepers.
Develop high-level resiliency skills.
Discover your talent for serendipity.
He offers advice such as: "When you are hit with a major unexpected difficulty, get a pad of paper and write the master question at the top: What are the most important questions I should be asking? Start listing questions such as: What is happening? . . . Where do I fit in the scene?. . . Then search for answers as fast as you can. The more quickly you grasp the total reality of what is happening, the greater resiliency advantage you have."
And throughout the book, Siebert sprinkles psychological research and personal stories, such as that of Gert Boyle, chairwoman of the board of Columbia Sportswear. Boyle took over her husband's small business after he died suddenly, and turned it into an enormous outerwear and ski wear retailer.
Siebert's work apparently resonates with federal employees. He has given workshops to dozens of groups, including the managers at the Hanford nuclear cleanup site in Washington state, the Bonneville Power Administration, Bureau of Land Management, U.S. Postal Service and the Veterans Affairs Department. OPM hired him to lead workshops at its management development center in West Virginia.
But is this stuff for real?
Proactive
John Sykes' resiliency turned a scathing audit into a nearly sycophantic one. A program analyst in the Office of Research and Development at the Environmental Protection Agency, Sykes has seen reorganizations, private-public competitions, centralizations and decentralizations.
Right now, EPA is centralizing computer functions at a Durham, N.C., office, where Sykes works. EPA is running an A-76 job competition there. "Whether the contractors or the federal people win, we're going to change," Sykes says. That's why, when OPM's Center for Leadership Capacity Services sent out its offerings for February, Sykes homed in on Siebert's resiliency seminar.
Like Ritz, Sykes realized during the class that he was resilient, even if he hadn't called it that. In 1992, EPA's inspector general issued a blistering audit that showed agency employees were improperly interacting with contractor staff and directing them to do work not included in their contracts. Sykes says the audit was devastating to employees.
Anticipating a follow-up, Sykes made an unusual move. He called up the IG's office and asked for help in cleaning up his shop. "I called the IG; they were floored," Sykes says. He told them, " 'It'd be best if we do it now. I know you're going to come.' I was proactive. All you can do is make me better. Even if you put me down to the ground, I can do better. I can learn. I can bounce back."
In 1998, the follow-up report found that problems persisted, but there were one or two bright spots. Sykes' office was one of them: "The project officer was very knowledgeable . . . [and] established and implemented effective controls," auditors wrote. Controls included visiting sites where contract employees worked to inspect them for proper workspace, tracking training records, reviewing work orders and stressing to employees which contract employees to deal with.
So if Sykes already was resilient, what did he get from the class? Commiseration and camaraderie, to start. "I'm interested in how the other agencies deal with" budget cuts and personnel reforms, Sykes says. He also found that managers who successfully surfed turbulent times emphasized communication with employees-a lot of it, all the time, even if the only news is that managers don't know exactly what is going on. Sykes adheres to the model, communicating even with potential adversaries like the IG. But can his resiliency be bottled and sold?
Dumb Luck
George Bonanno has his doubts. He is an associate professor of psychology and education at Columbia University who specializes in resiliency. He recently published a paper in the peer-reviewed Journal of Consulting and Clinical Psychology about survivors of the Sept. 11 terrorist attacks. He and his colleagues identified 12 predictors of resiliency for survivors, including some surprises, such as chronic illness.
During a telephone interview, Bonanno puts down the receiver for a moment to retrieve Siebert's book from the shelf. Siebert had sent him the The Resiliency Advantage some time ago, but Bonanno never read it. Glancing at Siebert's levels of resiliency and some of his suppositions, Bonanno comes to a quick conclusion: "He's making stuff up."
"He may be a perfectly nice guy and this might not be bad stuff," Bonanno says. "But he's making it up."
As it turns out, the key to resiliency might not be answering Siebert's resiliency questions on a legal pad. In fact, Bonanno's research has identified a group of predictors, some mundane, others uncontrollable. In addition to chronic illness, there's having a social support network and financial viability. "The gist of all of this is: These things are not sexy," Bonanno says. "Some of it is just dumb luck."
Siebert, of course, says research backs his claims. His book is littered with footnotes, including venerable sources such as the American Psychological Association and Oxford University. But the conclusions he reaches by tying together their findings haven't been peer reviewed. "Peer review is a good thing because it keeps us from publishing crap," Bonanno says. Siebert acknowledges he's considered an outsider by the world of academic psychology. "They always ignore me," he says. "At the national level, the leaders want to get credit and want the public attention for it. I just keep making myself useful."
Within government agencies, people still credit Siebert with guiding them through workplace white water.
No Poker Face
James O'Neill is a program manager at the Social Security Administration's Baltimore Center for Employee and Leadership Development. He comes from a big Irish family known for big emotions. And he doesn't hide them at the office.
SSA employees have been on tenterhooks since January, when then-Commissioner Jo Anne Barnhart left after six years. Employees knew little about the intentions of the new commissioner, Michael J. Astrue. O'Neill's team had no idea whether Astrue would back the leadership competencies his team had developed.
"We'd just achieved a great deal of buy-in from our previous leadership on the competencies," O'Neill says. "We were facing uncertainty about whether our activities were going to be approved." On top of that, SSA has seen tough budget times. Democrats' decision to hold the agency's budget at 2006 levels instead of passing a new appropriation for fiscal 2007 sent Barnhart to the Hill with warnings of 10-day furloughs without additional funding.
In addition, O'Neill's family was dealing with illnesses and a death, and other employees in his office faced similar problems. So O'Neill felt a strong pull when Siebert brought resiliency training to the agency in December. And O'Neill left the two-day on-site training course feeling bolstered. He decided to open up in the office about his family's troubles and let an employee stop traveling while her mother was ill. He called Siebert's class "life-affirming."
Like Ritz, Sykes and O'Neill, Maj. Wistaria Joseph at Vance Air Force Base in Enid, Okla., also took Siebert's resiliency exercises back to her office. She used the lessons to help her staff of human resources specialists deal with the advent of the new Defense personnel system. The Bush administration's effort to consolidate administrative functions among a few agencies and companies spurred Shelly McAllister, a senior budget analyst at the Office of Management and Budget, to bring Siebert to speak at the American Association for Budget and Program Analysis conference last year. She says the consolidation, known as the lines of business initiative, is "the biggest thing to come along in the budget community for a heck of a long time," and analysts need resilience to stay on top of the changes. Siebert's lessons might be controversial, but they're also resilient. He's scheduled to teach a three-day seminar at OPM's West Virginia training facility in September.
---
June 15, 2007
https://www.govexec.com/magazine/features/2007/06/indomitable-spirit/24660/