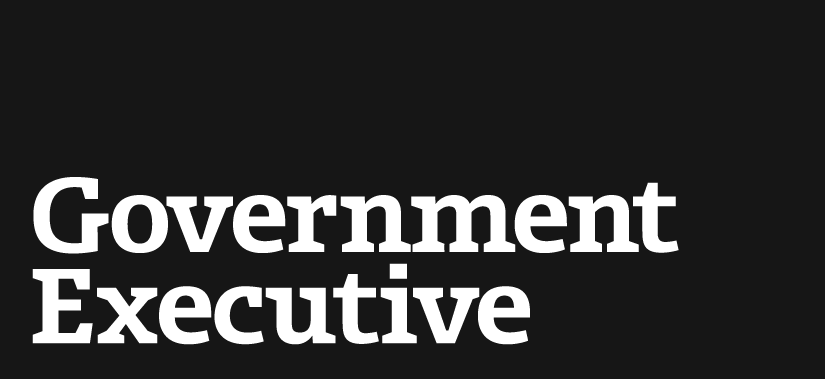 Black Gold
November 1, 2006
Offshore oil and gas drilling has the potential to boost the economy or spoil the environment, or maybe both.
In February, the Interior Department's Minerals Management Service delivered to Congress what the energy industry must have considered good news: The agency's estimate of recoverable oil and gas reserves on the outer continental shelf-the seabed under federal jurisdiction-had grown by 15 percent and 16 percent, respectively, since the last assessment in 2001. To conduct the inventory, which was required by Congress in the 2005 Energy Policy Act, MMS analyzed existing data but didn't conduct any new geological exploration. The increase in reserves was attributed primarily to more optimistic estimates for recoverable resources in the Gulf of Mexico.
As if on cue, seven months later, Chevron Corp. announced on Sept. 5 the successful test of a deep-water well called Jack 2, located about 270 miles southwest of New Orleans in the Gulf of Mexico. It was a stunning success for two reasons: The exploration team broke a number of engineering records in the course of driving a drill bit more than five miles below sea level from a floating platform, and when the drill hit its target, oil flowed from the well at a rate of 6,000 barrels a day (a rate restricted by the size of the drill bit). The test demonstrated the viability of deep-water production and pointed to a potential 50 percent boost in U.S. oil reserves.
While the precise amount of oil available at the site is unknown (the Catch-22 of oil production is no one knows how much is really there until it's gone), analysts estimated there could be anywhere from 3 billion to 15 billion barrels of oil in scattered deposits throughout the Lower Tertiary Zone, where the well is located. That would make the discovery the most significant find since Prudhoe Bay in 1968. Chevron of San Ramon, Calif., and its partners, Devon Energy Corp. of Oklahoma City and Statoil of Norway, plan to drill an additional test well next year. Although the impact of the discovery won't be felt for several years-it will take that long to put in place the infrastructure for moving the oil to shore facilities-analysts weren't waiting that long to declare the discovery's economic importance.
"The successful drilling test at the Jack discovery off the coast of Louisiana is a significant development for the future of U.S. oil and gas supply. Up to 800,000 barrels per day of light, sweet crude oil and 1 billion cubic feet per day of natural gas could begin flowing from this reservoir in 2012 to 2014," according to an analysis by Cambridge Energy Research Associates in Cambridge, Mass.
"The find confirms the impact of technology on the ultra-deep-water frontier, including advances in seismic exploration and the evolution of new drilling rigs. . . . This represents the largest potential gas supply addition in the Gulf of Mexico, which has been characterized by declining production and a paucity of gas-directed drilling," CERA reported.
The discovery comes as Congress is weighing whether to significantly increase offshore energy production for the first time in 25 years. The House would ex-pand drilling in the Gulf of Mexico and extend it to both coasts, while the Senate would expand drilling in the Gulf but retain the current moratorium on Atlantic and Pacific coastal drilling. The Bush administration supports lifting the moratorium on drilling off the coast of any state that supports drilling, but it does not support lifting the ban along states that don't, such as Florida. The House and Senate plans had not been reconciled by press time, but regardless of the outcome, pressure to expand offshore drilling for oil and gas is likely to mount, according to proponents and opponents alike.
Environmental Risks
Interior Secretary Dirk Kempthorne shares the Bush administration's enthusiasm for reducing U.S. dependence on foreign petroleum by seeking out new oil and gas reserves at home. In remarks before the U.S. Chamber of Commerce in Washington in July, Kempthorne extolled the virtues of deep-water drilling: "The technology being used today to drill this deep is breathtaking. I was just on a drill ship in the gulf that was 830 feet long. A vast array of computers and global positioning devices are connected to the ship's six propellers to ensure the ship does not ever move more than a half-foot from its ocean position without any anchors."
Technological advances in drilling have reached the point where if a rig were on the site of the Washington Monument, it could produce oil from an area the size of the entire city, Kempthorne said. "If I had known about that technology when I was governor of Idaho, I would have tapped some of Wyoming's oil and gas."
Oil spills from production platforms are so rare, he said, oil seeps into the ocean from natural cracks in the seabed at a rate 150 times greater than the amount of oil spilled from offshore platforms. "To illustrate this in a different way, since 1985 more than 7 billion barrels of oil have been produced in federal waters with less than .001 percent spilled," he said. When hurricanes Katrina and Rita cut a swath through the Gulf of Mexico last fall, 3,000 of the 4,000 platforms were in the direct path of the storms. Nonetheless, while the coasts were devastated, "There was no loss of life associated with offshore energy production. Carefully designed offshore safety devices were a success story. They held. There were no well spills. All of the shut-off valves, below the ocean floor, worked as designed," he added.
But all that oil and gas generated offshore has to move onshore at some point, and that's where things look far less rosy. During last year's hurricanes, the Coast Guard reported nine major oil spills of more than 7 million gallons when coastal infrastructure was devastated. That's two-thirds the amount of oil released during the Exxon Valdez spill in Alaska in 1989.
While oil industry supporters hailed the Jack 2 find, environmentalists were unmoved. Jim Presswood, energy advocate at the New York-based Natural Resources Defense Council, says the Chevron discovery does not suggest oil and gas drilling should be expanded. "This find was in an area already open for development. Putting the multibillion-dollar tourism industry at risk to expand drilling off the coast of Florida or along the coasts is not worth it."
"Eighty percent of [known oil and gas] reserves are already open for development," he says. High energy prices put pressure on members of Congress to expand oil and gas drilling, but even new discoveries such as Chevron's won't have an impact on prices in the short run or change U.S. oil dependence in the long run, Presswood says. "The way to break our addiction to oil is not to drill for more oil. It's to develop renewable energy sources," he says.
The council cites data compiled by MMS showing that offshore drilling operations generate massive amounts of toxic waste, averaging 180,000 gallons per well, most of which is dumped into the water untreated. The agency's environmental impact statements for lease sales have documented concentrations of toxic metals such as lead, mercury and cadmium at coastal drilling sites and around rigs in the Gulf of Mexico, raising concerns about fish contamination. "It's a dirty business," says Presswood. "Ask anyone who uses the beaches in Texas. The tar washes ashore. It's everywhere."
Not surprisingly, the American Petroleum Institute in Washington has a different view. In a statement describing the need for expanded access for drilling on government land and offshore, API cites the combination of "industry vigilance and stringent regulatory oversight" to counter environmental concerns: "Offshore operators operate under 17 major permits and must follow 90 sets of federal regulations. Government oversight applies to any associated pipelines or onshore facilities."
It's a faulty argument, says Presswood. "All they need to do is go to the North Slope of Alaska and look at the BP pipeline," he says. In August, British Petroleum shut down Prudhoe Bay oil production after it discovered severe corrosion in pipes that feed the Trans-Alaska Pipe-line. BP admitted it had not adequately inspected or maintained the pipeline for well over a decade.
The Transportation Department's Pipeline and Hazardous Materials Safety Administration is responsible for overseeing the nation's 295,000-mile network of pipelines owned and operated by about 900 companies. Congress now is considering ways to strengthen the 2002 Pipeline Safety Act, which established a risk-based "integrity management" program whereby operators are to identify areas where the consequences of a pipeline failure would be most significant, such as in highly populated locations. Operators are to assess pipelines in these areas, repair or replace parts as necessary, and reassess every seven years.
The pipeline safety administration in March ordered BP to inspect all its low-pressure pipes on the Alaska North Slope after a leak there drew regulators' attention. The resulting inspection led to the discoveries that temporarily shut down operations in August. At a House Transportation and Infrastructure Committee hearing in September, ranking Democrat Rep. James Oberstar of Minnesota said: "The federal government doesn't run the pipelines. . . . But it oversees them, makes sure that they're meeting a minimum standard of safety, and that's a matter that's set by the federal government, and the role is to see that the pipeline companies conform. And they won't conform if there isn't a corporate culture of safety. It starts in the boardroom, not on the pipeline. And what is missing in this scenario with the number of failures of BP is a corporate culture of safety."
Future Leases
While Congress debates the future expansion of oil and gas exploration, the Minerals Management Service in August released its five-year plan for 2007 to 2012. Under the strategy, it would sell 21 leases in seven of 21 designated planning areas on the outer continental shelf-four areas off Alaska, two in the Gulf of Mexico and one in the Atlantic.
The proposed program includes a special interest sale in the mid-Atlantic planning area off the coastline of Virginia in late 2011. The sale would put off-limits an area near the mouth of the Chesapeake Bay to avoid navigational conflicts, but would otherwise open to drilling the state known for beach tourism. While Virginia officials had not formally endorsed or opposed the plan at press time (comments on the MMS draft are due in late November), North Carolina Gov. Mike Easley opposed an earlier draft of the MMS proposal to open up drilling off the coast of Virginia, writing that neighboring North Carolina had a critical stake in the decision because the coastal resources and economies of the two states are inextricably linked.
While the outcome of the lease proposal in Virginia is unknown, pressure is growing to boost domestic energy production offshore. But pressure also is mounting on MMS to better manage its leases of those reserves. A three-month investigation by The New York Times early this year found that while oil and gas companies were reaping record-breaking profits due to high energy prices, the government was collecting only slightly more money in royalties on gas leases than it had been collecting five years earlier. In addition, companies were reporting higher sale prices to shareholders and to the Securities and Exchange Commission than they were reporting to MMS.
The calculation of sale prices is far from transparent because much of the data is proprietary, and complex government rules allow companies to take deductions. But the disparities seemed to reflect problems uncovered several years ago with the collection of oil royalties. Government investigators and private watchdog groups found that oil companies were manipulating the market to understate sale prices, thereby reducing their obligation to pay royalties on government-owned resources.
Although MMS officials maintained that a decline in gas production accounted for the apparent disparity in royalty collections (a position the Government Accountability Office has tentatively supported), the Times investigation prompted a number of congressional hearings, as well as ongoing investigations by GAO and the Interior Department inspector general. Among the problems government auditors have uncovered thus far: Officials at MMS and Interior failed to establish price thresholds for leases approved in 1998 and 1999, thus giving companies the opportunity to produce oil and gas under those leases without paying royalties. Investigators largely attributed the omission to ineptitude on the part of MMS and Interior officials at the time.
The threshold requirement was developed in the 1990s, when energy prices were significantly lower, and was intended to create an incentive for companies to produce oil and gas in deep water, which is especially expensive and risky. Companies pay royalties only after oil prices reach a certain threshold, which would ensure profitability. But the leases from 1998 and 1999 contained no such thresholds, and with oil and gas prices at record levels, the potential loss to the national treasury is in the billions of dollars.
On Sept. 26, Reps. Tom Davis, R-Va., chairman of the House Government Reform Committee, and Darrell Issa, R-Calif., chairman of the panel's Energy and Resources Subcommittee, sent a letter to Interior Secretary Kempthorne demanding that the department create a plan to get back royalties from 1998 and 1999 deep-water leases.
"The failure to recoup $2 billion rightfully owed to the American people is impermissible. . . . provide us with an amended plan to retrieve this money," the lawmakers wrote.
But MMS will have to do more than recoup money lost to taxpayers if it wants to restore confidence in agency operations. At a Sept. 14 House Government Reform Committee hearing, Beth Daley, director of investigations for the Project on Government Oversight, a Washington independent watchdog group, said there are a number of reasons to believe MMS is failing to adequately oversee oil and gas leases.
"In the four years from 2002 to 2005, MMS' auditing and compliance program collected an average $48 million annually, less than half the average $115 million collected annually in the division's first 20 years," she said. The decline in collections has coincided with a shift in resources from auditing to a program known as "compliance review," whereby auditors check company records for data anomalies that raise questions and point to the need for a formal audit. In 2000, MMS spent $22 million on auditing and $12 million on compliance review. In 2005, those figures were reversed, with MMS spending $22 million on compliance review and $12 million on auditing. Additionally, MMS has reduced its auditing and compliance staff by 26 percent since 2001, Daley said.
"While POGO supports efforts to make the government more efficient," she said, "cutbacks in the number of auditors at this particular juncture is hard to justify."
---
November 1, 2006
https://www.govexec.com/magazine/features/2006/11/black-gold/23109/