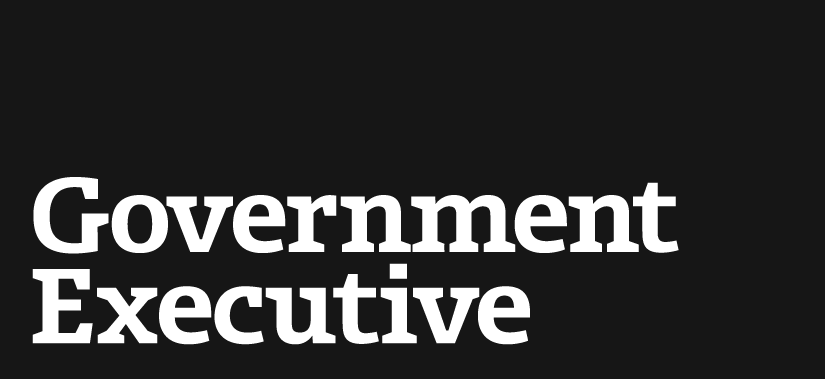 Stretched Thin
September 15, 2003
Homeland security requirements and military commitments abroad are forcing the Defense Department to rethink its mix of active and reserve forces.
ince Sept. 11, 2001, about 300,000 National Guard members and reservists have been called to active military duty. They are involved in virtually every aspect of homeland security in the United States and military operations overseas: patrolling the skies over American cities, protecting military installations and other critical infrastructure at home and abroad, overseeing the training of Afghan army units, conducting clandestine operations in the Middle East, escorting aid convoys in Iraq, and performing peacekeeping missions in the Balkans and on the Sinai Peninsula.
Some critical military functions, such as the nation-building expertise of civil affairs units, are found almost exclusively in reserve components. Vital equipment, such as aerial refueling aircraft, is concentrated in the reserves. So are skills, such as those of the military police.
The role of reservists today is greater than at any time since World War II, Pentagon officials say. What's more, there appears to be no end in sight to the demands on reservists both at home and abroad. In January, before tens of thousands of reservists were called up to support the war in Iraq, a bipartisan congressional delegation traveled to Germany, Italy and France to assess the role of reservists in supporting U.S. military operations in Europe. What they found was troubling.
Military commanders have become increasingly reliant on reservists to fulfill U.S. commitments in the region-most notably, National Guard and Army Reserve units now are primarily responsible for peacekeeping operations in Kosovo and Bosnia. Many of the 200 reservists who met with the delegation questioned whether the arrangement was sustainable. Despite being highly motivated-many of the reservists had volunteered for duty-they were weary of the toll on their families and civilian careers and frustrated by the meager benefits (compared with those of their active-duty colleagues) and a range of bureaucratic snafus that had left some without paychecks for months.
In a Feb. 12 letter to Rep. Duncan Hunter, R-Calif., chairman of the House Armed Services Committee, delegation leader Rep. John McHugh, R-N.Y., said as many as 80 percent of the reservists the delegation met had served multiple tours of active duty in the last five years.
"Being identified as a reservist is becoming a liability with some employers, and some reservists are omitting from their resumes any mention of their reserve involvement," McHugh wrote. One reservist, whose wife runs his small business while he is on active duty, told the delegation that in his civilian job he does not consider resumes from job-seeking reservists because he knows what sort of burden they could place on his business. Others said they would leave the reserves as soon as their service commitments were fulfilled.
In an indication of how stretched U.S. ground troops are today, the Army announced this summer it would activate two National Guard combat brigades, a total of about 10,000 soldiers, for service in Iraq next spring. When the Army made the announcement, there were already 185,000 reservists-half of them from the National Guard-on active duty out of nearly 300,000 who had been called up since Sept. 11, 2001. In a July 29 op-ed in The Wall Street Journal, retired Gen. Barry McCaffrey, a division commander during the 1991 Persian Gulf War, argued for seven additional Guard combat brigades to be activated for service in Iraq, which would amount to an additional 35,000 Guard members on active duty.
Defense Secretary Donald Rumsfeld has steadfastly resisted sending more troops to Iraq, but he faces a growing chorus of dissenters who believe more troops are needed there. Even if the United States does not send more troops, the ones already there must be rotated over the next several months. With foreign military support highly uncertain, many wonder how much more support the National Guard-where most reserve ground combat power resides-will be asked to muster. What's more, they wonder how much sustained support the Guard can effectively provide.
It is clear that reservists-members of the Army and Air National Guard and the Army, Navy, Marine Corps, Air Force and Coast Guard Reserves-are central to both homeland security and national defense. What's not clear is how long that dependence can be sustained. The Pentagon has no good way to measure such sustainability. Defense Department data indicate that recruitment and retention numbers aren't dropping, but by the time such a trend became visible, it would be difficult to reverse.
A NEW ERA
Today's military structure is largely a relic of the Vietnam War and the divisive effect that war had on the fabric of American society. Determined to never again become engaged in sustained military operations without the popular support of the American people, commanders restructured the military in the 1970s, putting critical assets in Guard and Reserve units, thus requiring a presidential call-up for any major, sustained military operation.
Known as the Total Force policy, the arrangement meant that communities across the country would have a direct stake in large-scale military operations. Thus, national leaders would be reluctant to embroil the nation in unpopular wars, or so the thinking went. After the Berlin Wall fell in 1989, marking the end of the Cold War, the Pentagon began cutting all of the military services, reserve and active, by more than 30 percent. The Total Force concept remained intact, albeit with a much leaner force.
"This was probably the right thing to do through the '90s," says Thomas Hall, a retired Navy admiral who is now assistant secretary of Defense for reserve affairs. "We have a new world since 9/11," Hall says. "Does that model fit the future? It probably doesn't."
It is widely understood that the great value of many reserve units lies in the unique expertise their members bring to military operations. This is especially true for those with skills that are not inherently military in nature, but which are exceedingly valuable in post-conflict situations, such as expertise in language and culture, engineering, contracting and computer networking. Some reservists (the Pentagon is not sure how many) in particularly high-demand fields-military police, air traffic controllers, civil infrastructure, medicine-have been called to active duty over and over in recent years. The deployments are wreaking havoc on their families, their careers and their long-term financial stability. Defense officials fear that if military service becomes too burdensome, such highly skilled people will likely leave, rendering reserve duty appealing mostly to the socially troubled or those who have difficulty maintaining civilian employment.
To prevent that from happening, Hall and the military service chiefs are weighing changes to the balance of forces in the active and reserve components. Because Rumsfeld does not believe there is a need to increase the overall size of the regular, active-duty military, the services are basically left with three options:
Migrate some frequently deployed units into the active force while moving other active-duty units into the reserves.
Eliminate unneeded reserve units, replacing them with high-demand units, under the assumption that with more of those units on hand, each will be called up less frequently.
Contract out anything that doesn't need to be done by uniformed personnel, and then fill the vacancies with people with critical military skills.
In addition, Hall wants to find ways military personnel can move more easily between active and reserve service. If service members had more career flexibility, the military could more easily attract people with a wider range of special skills, he says.

The goal is to fashion a force that doesn't require a presidential call-up to handle every military mission, especially in the early stages. In the last 13 years, there have been nine such call-ups. "Is it the smart thing to have to mobilize [reservists] every time there is a crisis?" Hall asks. "If we mobilize the same group of people over and over again, we're going to risk losing the support of the employers of America, particularly small businesses or people who are self-employed-lawyers, doctors, people who have practices."

STRAINING FIRST RESPONDERS

The military's 1.2 million reservists represent about 46 percent of its total force, says Hall, and there is no doubt they will continue to play a vital role in military operations. To play that role effectively, the reserves must continue to attract skilled people to their ranks, use those people judiciously and give them greater predictability in their deployments, he says.

"One of the things that's a thorn in our side is when we have soldiers, sailors and airmen doing things that don't need to be done by warfighters-mowing grass, [guarding installations], things like that. You don't need an infantryman or a tank driver to do that," he says. In fact, hundreds of reservists have been mobilized over the last two years to essentially work as security guards at military installations, primarily Air Force bases. These "force protection" deployments have rankled many in the Pentagon and the reservists themselves. Says one National Guard combat company commander, who asked not to be identified: "It's one thing to disrupt people's lives and careers for something that most of us view as necessary, but when you send us to Texas for more than a year to do a job that some rent-a-cop could do, that hurts. That's not what my guys think they signed up for."

The effects of frequent reserve call-ups can reverberate well beyond reservists' families and employers. Across the country, especially in small cities and rural areas, the loss of reservists deployed for military operations can have an impact on public services. Dale Repp, the chief of police in Pottsville, Pa., lost two officers from his patrol division earlier this year when they were called to active duty. One, an Army reservist with a military police unit, was sent to Bosnia; the other, an artilleryman in the Pennsylvania National Guard, was sent to Germany. With only 24 officers in his patrol division to provide round-the-clock coverage of a city with a population of more than 15,000, the loss of two had a significant effect on the community, he says.

"You can take a couple hundred people out of the New York City Police Department and it won't be nearly as disruptive as taking one or two people out of a department in a small town," Repp says. "It really becomes a quality-of-service issue for us." After eight months, both reservists returned home to eastern Pennsylvania, but a week after the military policeman returned to work, he was called up again and re-deployed to Iraq, where he's guarding prisoners near the city of Nasiriyah.

Across the country, communities have felt the absence of firefighters, emergency responders and law enforcement personnel as they were deployed for military operations. In the event of another terrorist attack in the United States, where those same people would be needed to manage the consequences, their absence could prove critical. The extent of the problem, anecdotally reported in the news media, is difficult to measure, Pentagon officials say. The true impact of reserve deployments on first responders is largely unknown because the Pentagon has not maintained records on reservists' employment.

"There were policy rules that did not allow us to collect that information," Hall says. "We now realize that legally we may ask our guardsmen and reservists who their employers are, so we're developing a database to know what percentage of our Guard and Reserve are firemen, policemen and other critical jobs. So far, we have not seen that that is a big problem."

Hall expects it will take about a year before the database is fully functional. In the meantime, employers can seek service exemptions for reservists who fill critical jobs. Of several hundred exemptions sought in the last two years, the Pentagon has granted about 75 percent, Hall says. Of those, only about 10 percent were for policemen, firemen and other emergency workers. "We know we have a problem, but we have not identified that it's a problem that has impacted on the ability of those organizations to do their business," Hall says.

BACK TO THE FUTURE

On his desk at his office in Arlington, Va., National Guard Bureau Chief Lt. Gen. Steven Blum keeps a replica of Daniel Chester French's famous statue of a Revolutionary War minuteman in Concord, Mass. "The National Guard was built around this guy here," says Blum. "He had one hand on the plow and one hand on the musket." The colonial militiamen were rooted in the civilian life of the communities in which they lived and worked and were trained and ready to defend those communities on a moment's notice. It's a model Blum wants to revive.

"We got away from this for about 150 years," he says. "We went to a mobilization model that took advantage of vast oceans, which bought us great periods of time to raise armies, equip and train them, and then, if they were still needed, send them where they were needed. We no longer can afford that luxury. Sept. 11 clearly demonstrated we can be attacked at home at a time and place of our enemy's choosing, not ours. When something happens here in the United States, our response time has got to change from weeks and months to minutes and hours. It's back to the minuteman model. "

Among military organizations, the National Guard is uniquely positioned to support both homeland security and national defense needs. With institutional roots that predate the Revolutionary War and the founding of the nation, the National Guard has evolved to embody many of the principles and complexities of American governance and security. The Guard, which has both Army and Air Force elements, is not a monolithic federally controlled organization, but rather 54 separate organizations largely managed and controlled by the states and territories. The National Guard is a vital component of each state's capacity to respond to natural disasters, civil disorder and other extraordinary events. During times of national emergency and war, the president can place these state-controlled militias under federal control and employ them in the collective national interest. Because Guard units are essential to national defense plans, the Defense Department plays a major role in organizing, training, equipping and funding them.

Significantly, because federal law prohibits the use of federal troops for domestic law enforcement purposes, Guard members working in their capacity as members of state militias deployed by governors have more latitude in responding to homeland security requirements than active-duty troops have, should the need arise. It's that potential flexibility, as well as the Guard's proximity to virtually every community in the country, that makes it such a vital component of homeland security planning.

Blum, as chief of the National Guard Bureau, has the unenviable task of guiding this unwieldy organization so that it meets the needs of the Defense Department without compromising the potential needs of state governors. With armories in most legislative districts, the Guard has enormous political clout, which makes Blum's job even more difficult. Because essential resources are at stake, the relationship between the Guard and the active Army and Air Force has at times been deeply troubled. In the early 1990s, when the services were forced to dramatically cut personnel and equipment, the acrimony between the active and reserve forces, particularly between the Army and the Army National Guard, was enormous. And feelings of distrust still linger. The Guard has long resented the Army's control over much of its funding, and the Army distrusts the Guard's political nature (state adjutants general-the senior Guard commanders in each state-are appointed by governors, among other things).

Since Sept. 11, that acrimony and distrust has subsided, many officers say. Blum characterizes the relationship between the Guard, the state adjutants general and the active military as the best he's experienced in 36 years of service. "The reason it works so good is because we're being used so heavily. It is amazing-when your life depends on my performance, suddenly all you care about is competence."

By any account, Blum is an unusual-and particularly relevant-choice for National Guard Bureau leadership today. He began his career as a private in the Maryland National Guard 19th Special Forces Group (Airborne); has commanded Special Forces and infantry units at every level; headed a multinational division in Bosnia from October 2001 through April 2002; and from August 2002 through April of this year, served as chief of staff at Northern Command, the Pentagon's new organization responsible for homeland defense.

Within weeks of assuming leadership of the Guard Bureau in April, Blum unveiled a major restructuring plan. By Oct. 1, each state and territory must reduce its headquarters staff by two-thirds, eliminating redundant operations and streamlining functions in a single joint Army/Air Force operation. Blum is leaving it up to the states to decide how best to organize their headquarters for their particular needs, but he has made it clear he expects to see major changes in all the states. Not surprisingly, "he is ruffling a lot of feathers in the Guard," says one Guard official.

Blum isn't worried. "If we don't change, we will become irrelevant. It's that simple. Can we do what we need to do, structured the way we are? No." More change is coming over the next several months, he says. "We will divest of anything we find is not ready, relevant or reliable, or accessible to get. We probably are over-invested in some of our heavy formations. They were necessary at one time, but we are now preparing to fight a different kind of enemy. It doesn't mean that all armor is irrelevant, but it means certain types we have are probably not going to be used," he says.

"If you're going to have a unit dedicated to homeland defense, would it need artillery? I don't think so. I can't conceive of any event where we would be firing artillery on the American people to protect the American people," Blum says. The restructuring will give governors an opportunity to fine-tune the types of units they have at their disposal in times of emergency.

As a concept, restructuring is not a tough sell, he says. But when it comes to eliminating and changing specific units, he expects some resistance. "Now we're getting to who gives up what. That's where it gets tough. The devil is in the details."

A MANAGEMENT LABYRINTH

The devil is also in the Pentagon's antiquated systems for tracking and managing reserve component personnel. The congressional delegation to Europe last winter found that incompatible payroll systems among the military services and their Guard and Reserve counterparts led to considerable hardships for some reservists, who waited as long as six months to be paid. The Defense Department has known about the problems since the 1991 Persian Gulf War, but still has not managed to implement a common pay and personnel system.

In addition, reservists, even when called to active duty, do not have access to the same travel, health and education benefits for themselves and their family members as do regular active-duty personnel.

Those inequities hurt morale and contribute to the distrust between the active and reserve components, says Albert Zapanta, chairman of the Reserve Forces Policy Board, a congressionally chartered organization whose role is to give unbiased advice to Congress and the Defense Department on reserve issues. Until those inequities are fixed, real reform will not be possible, he says.

Zapanta, a former ARCO oil executive, White House fellow, Harvard graduate and a Vietnam War veteran whose combat actions won him the Silver Star, five Bronze Stars for valor, the Purple Heart and 30 other awards, is not afraid to take on the Pentagon bureaucracy. He declined a salary when he assumed the part-time chairmanship. "I don't take any money. I did that because I wanted to be a free agent, so I could say and do the things I felt needed to be done."

Zapanta supports the changes Blum is attempting in the National Guard and advocates much greater participation of all reserve leaders in shaping their future. He fears the active component will call too many shots, imposing a structure that shortchanges the reserves by denying them critical resources, such as training, education and benefits.

"I think there is a whole new, very smart way the reserves can support the active force," he says. But he fears the pressure to control budgets will fuel distrust and lead to only marginal changes. If that happens, it will be a serious missed opportunity, he says. "I hope some really major changes will come out of this."
---
September 15, 2003
https://www.govexec.com/magazine/2003/09/stretched-thin/15071/