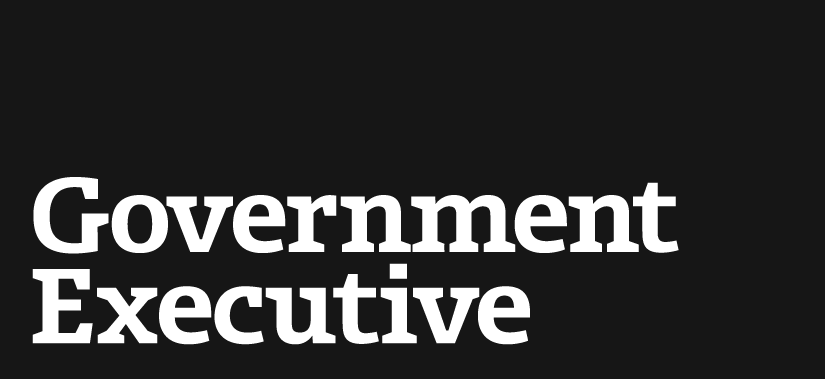 The Powell Leadership Doctrine
June 1, 2001
Secretary of State Colin Powell is setting the rules of engagement for a battle against bureaucracy and low morale in the foreign affairs establishment
arlier this year, a maintenance worker in the parking garage beneath the State Department headquarters building asked Ruth Davis, a Foreign Service executive, if she had met the new Secretary of State, Colin Powell. Davis said she had, and was in fact on the way to a meeting with him. "Well, we've met him, too," another maintenance worker chimed in. "He came over here and said 'hi' and asked us what we were doing. It was great."
On another day, the 16 regional directors of the nation's passport offices were in Washington for a conference. Bureau of Consular Affairs chief Mary Ryan asked Powell to join them for a photo opportunity. After the photographer snapped the picture, Powell spoke to the directors for a few minutes, telling them how important their work is and asking them to pass on that personal message from the Secretary of State to the workers in the passport offices. "I was scraping them down off the ceiling, they were so excited and happy," Ryan recalls. "Powell has just a spectacular ability to connect with anybody on any level."
In the opening months of the Bush administration, Colin Powell, son of Jamaican immigrants, former chairman of the Joint Chiefs of Staff, hero of the Persian Gulf War and one of the most respected leaders in America, has boosted the morale of the foreign policy establishment, charming people at every level from basement maintenance workers to career ambassadors. As the government's top Cabinet official, he has laid out a battle plan to address a host of management problems identified in a series of recent reports. Powell aims to rally the troops at the State Department and turn the Foreign Service into a well-oiled diplomatic machine on the front lines of American international relations. His tenure promises to address two central questions. First, can a career Army officer successfully apply military leadership lessons to the quintessential quill-and-pen bureaucracy? Second, do you get better foreign policy when you have better management? The answer to each of those questions is still very much up in the air.
The Management Gulf
Secretaries of State have tended to be foreign policy mavens and academicians, well-versed in the intricacies of international law but with little experience or interest in managing a complex worldwide organization. State Department veterans say Powell already has devoted more attention to management problems than any Secretary in memory. "I'm not just coming in to serve the foreign policy needs of the American people, I'm coming in as the leader and the manager of this department," Powell said to the applause of State Department workers on Jan. 22, during his first week in office.
Powell may be committed to improving the department, but he faces the effects of decades of management neglect. Stacks of reports decrying the state of State now sit on department officials' shelves. In January, the U.S. Commission on National Security, led by former senators Gary Hart and Warren Rudman, offered wide-ranging suggestions for revamping the department. Many of the commission's recommendations echoed a January report of the Council on Foreign Relations, a November 1999 study by the Overseas Presence Advisory Panel, and an October 1998 report by the Henry Stimson Center, a nonprofit public policy institute. These panels, each of which included former State Department officials, described a foreign policy establishment suffering from a lack of vision, dysfunctional human resources management, outdated information technology, crumbling buildings and declining morale. "I'm drowning in studies," Powell told the Senate Foreign Relations Committee at his confirmation hearing in January.
Consider too, that for about a decade the State Department has been unable to convince administrations or Congresses to give it more money. State Department officials have been complaining about management neglect for years, but the problems have persisted. Veteran Foreign Service officers say recent memos describing management challenges at the department are nearly identical to those produced 25 years ago.
The Leadership Doctrine
The rules of military engagement that became known as the Powell Doctrine call for use of the armed forces only if there is a compelling national interest at stake, an overwhelming commitment of resources, clear objectives and the support of the American people and Congress.
Powell's first months on the job offer a glimpse of his leadership doctrine. "My leadership style . . . is a very open, collegial kind of style. But don't mistake it. I'm still a general." Powell told State Department workers on Jan. 25. "You will find me trying to run a very open, loose style, but with high standards and high expectations for performance. If you perform well, we are going to get along fine. If you don't, you are going to give me push-ups." Powell's initial efforts at overhauling the management of the State Department offer six lessons in leadership.
1 Emphasize leadership. Every morning from 8:30 to 9, Powell meets with the 40 undersecretaries and assistant secretaries who run the department. He shares his concerns and asks the executives to share theirs-about both policy and management issues. This is a change from Clinton administration Secretary Madeline Albright, who met with a small group of advisers each morning, who would then pass on Albright's directions to the assistant secretaries. Powell "asks a lot more management questions than his predecessors did," says Patrick Kennedy, head of State's Bureau of Administration. "If you are a practitioner of management or administration, there are two things you're looking for. One is guidance and the other is feedback. You want to know where the Secretary wants to lead and you want to know if what you're doing meets what the Secretary wants."
In the afternoon, Powell has an informal meeting with Deputy Secretary Richard Armitage, Undersecretary for Political Affairs Marc Grossman and Undersecretary for Management Grant Green. The appointments of all three reflect Powell's emphasis on leadership experience. Armitage and Green are longtime colleagues and friends of Powell, both having served in the Army and in national security positions in past administrations. Both have held executive positions in government and the private sector. Grossman is a 25-year veteran Foreign Service officer, having served as ambassador to Turkey, assistant secretary for European Affairs and most recently as director general of the Foreign Service and head of the Bureau of Personnel, which he renamed the Bureau of Human Resources. "Marc Grossman could run any Fortune 500 corporation," says Harold Pachios, chairman of the U.S. Advisory Commission on Public Diplomacy. Powell has designated Armitage as chief operating officer for the department, making his friend personally responsible for improving State's operations. "The Secretary, the deputy and I all come from operational backgrounds," Green says. "Part of that was making the trains run on time. This is not foreign to any of us."
Ultimately, Powell says he takes responsibility for management. He has told his subordinates that he is the department's chief management officer and chief personnel officer. And he has pledged to make management important throughout the department. "You value good management by rewarding people who are good managers and making it an essential element of their performance evaluation," Powell told State Department workers. "And I am more interested in leadership than I am management. Management is easy; leadership is motivating people, turning people on, getting 110 percent out of a personal relationship. Management is a science, leadership is an art, and I will be interested in identifying those people who are leaders, who really know how to turn people on."
2 Fight for resources. Many at State see Powell as the Secretary who will bring prestige-and more resources-to Foggy Bottom. Here, finally, is a celebrity Secretary of State with proven leadership experience and the stature to demand more money from Congress and more respect elsewhere in the executive branch. As an example of his clout, Powell in February got President Bush to speak with several hundred State Department workers in the Truman Building lobby and attend the swearing-in ceremony for the most recent class of Foreign Service officers, the first time in recent memory that a President has done so.
At his confirmation hearing in January before the Senate Foreign Relations Committee, Powell contrasted Camp Bondsteel, the state-of-the-art facility for American military personnel in Kosovo, with the dilapidated facilities for American diplomats in the region. "I want to let you know that I will be coming back to you because I know that we do not have enough to accomplish the mission," Powell said, priming lawmakers for a budget increase request. Powell fought for a budget boost in the halls of the Office of Management and Budget and the White House. His case was not for vast increases in foreign aid, but for increases in the operational budget of the department. When he finished his lobbying, the Bush administration's proposed fiscal 2002 budget included a 19 percent increase in administrative spending at the State Department, even though the average increase in federal agency spending was only 4 percent. Powell's increase would pay for 546 new positions, including 310 Foreign Service officers, 50 civil service professionals and 186 security specialists. The 360 non-security hires would allow the department to create what is known in the military as a "training float"-a set number of employees that are assumed to be in training at any given time.
The budget also includes $210 million for two major information technology initiatives-putting full Internet access on every State Department employee's desktop and connecting all of the department's posts to the classified communications network. And it devotes $1.3 billion to embassy security, construction and main- tenance-including $151 million for perimeter security at embassies. Of the $1.2 billion increase in the overall foreign affairs budget, which includes international aid, Powell's budget proposal devotes 74 percent to operations. When Powell presented his budget proposal to Congress, he received lawmakers' overall support.
But in exchange for the budget increase, Congress and the administration will want to see improvements in the way State spends money. Senate Foreign Relations Committee Chairman Jesse Helms, R-N.C., has proposed a resources-for-reform method of funding foreign aid. "If you reduce the size of the bureaucracy by 5 percent, I personally will help you fight for a 5 percent increase in U.S. assistance. If you reduce the bureaucracy by 10 percent, I will champion a 10 percent increase," Helms told Powell in March.
While not committing to a dollar-matching deal, Powell's management team has embraced the resources-for-reform concept, promising to spend money more effectively in return for budget increases. Green says the department's planning and budgeting offices, currently separate, will be merged. "Leadership and management of the organization will not be subordinated to policy formulation," Green says. "The two must go hand in hand to ensure that decisions are made and carried out, and that all resource allocations are linked directly to policy objectives."
3 Avoid reorganization. Several studies have called on Powell to reorganize the department. But Powell says he is not interested in the idea. "There will be no new studies, no more new groups of wise men coming together to tell us how the State Department should be organized," Powell told Helms at his confirmation hearing. "We're just going to start fixing things: the recruiting system, the embassy building system-one by one by one, like coral coming up out of the water." So far, Powell's actions include:
Approving a new child-care facility at the Foreign Service Institute in Arlington, Va., where State workers train, and putting more money into a pilot program in Mexico City aimed at helping Foreign Service officers' spouses find work overseas. "We grew up in an environment where you take care of people," Green, Powell's Army colleague, says. Jim Wagner, a Foreign Service officer stationed at the U.S. Mission to the European Union in Brussels, Belgium, says the program for spouses demonstrates Powell's recognition that the Foreign Service includes officers' families, just like the military includes soldiers' families. But until now, the State Department didn't show that it took responsibility for overseas families' well-being. "People issues are mattering now," Wagner says.
Appointing a new chief of the Foreign Buildings Operation and making the office independent from the Bureau of Administration. The office, which serves as the overseas embassies' landlord, often completes projects late and over budget and doesn't follow good capital planning procedures, the Overseas Presence Advisory Panel reported in November 1999. The office's past record leaves in doubt whether it will spend wisely the billions of dollars Congress has appropriated for improvements since the bombings of the U.S. embassies in Kenya and Tanzania in 1998, which killed 220 people. Under Powell's direction, retired Army Corps of Engineers Maj. Gen. Charles Williams is turning the Foreign Buildings Operation around by forcing the office to adopt private-sector real estate practices. "Everything we do here will have to meet a business case test," Williams says. "We will be a results-based organization."
Cutting 23 special envoy positions that cropped up over the years. The duties of positions such as Special Negotiator for Transportation Affairs and Senior Coordinator for Democracy Promotion will be placed back in the bureaus responsible for those areas, Green says.
4 Encourage change. Communication failures have led to absurdities at the State Department. For example, correspondence between headquarters and overseas embassies, known as Diplomatic Notes, for years had to be accompanied by a legal-size (8 1/2-inch by 14-inch) cover sheet. That wasn't really a big deal when the notes were drafted on typewriters. But Ted Strickler, head of State's Office of Foreign Missions, found that since the introduction of the desktop computer, his employees were spending a lot of extra time formatting the notes and fiddling with the paper in the printer. He checked to see whether he could use standard 8 1/2-inch by 11-inch paper for the Diplomatic Notes, instead. He was told to submit a formal action memorandum suggesting the change. Strickler submitted the suggestion to his superiors in January 1999. A year went by. He found out his action memorandum had been lost, so he resubmitted it. In early 2001-two years after he recommended the change in the first place-the department approved the use of standard paper. "If anything so innocuous as changing the size of the paper for Diplomatic Notes was so exceedingly difficult, how difficult would it be to make more important changes?" Strickler says.
On Feb. 2, Powell met with a small group of employees, led by Strickler, who last year organized a campaign called SOS for DOS. The group drafted a letter, before the election was decided, calling on the next Secretary of State to pay attention to management. "Outdated procedures and chronic resource shortages have taken their toll," the group's letter said. "We ask for the support, involvement and leadership needed to undertake a long-term, nonpartisan effort to modernize and strengthen the Department of State." Out of about 17,000 employees worldwide, 1,614 Foreign Service and civil service workers signed the letter. Signing was an act of courage for some who felt that the department's culture discourages speaking out. But at the meeting, Powell urged the employees to send comments and ideas for change directly to him. "We came away very encouraged," Strickler says.
5 Empower people. A March State Department inspector general study of the Bureau of European Affairs found an office full of paper pushers. The study found a risk-averse environment in which officers feel compelled to demonstrate the value of their work by the hours they spend at their desks and the number of internal cables they clear. Salaried Foreign Service officers must fill out time cards every week. They complain about the numerous levels of signatures they must get before any communications they write are cleared. John Naland, vice president of the American Foreign Service Association, says State Department officers spend much of their time "writing briefing memos to each other" rather than on activities that advance the national interest or provide consular services to American citizens.
In February, Powell gave officers hope that their work will have more meaning. He informed his assistant secretary for Western Hemisphere Affairs at a staff meeting that he wanted Mexico desk officers to brief President Bush for his upcoming trip to Mexico City-Bush's first overseas trip as President. The word spread like wildfire. Many past Secretaries of State relied on a small group of politically appointed advisers for policy decisions and for presidential briefings. The oligarchy approach left career officers feeling their work was not valued.
"Powell brought in the mid-level working stiffs-the desk officers-to brief the President rather than a team of hired hands. Man, that was great for morale," says a mid-level Foreign Service officer stationed overseas. Ryan, a career ambassador, says: "That kind of reaching down really made people realize that Secretary Powell thinks he has an organization with talent at all levels."
Powell has eschewed the practice of traveling with a huge entourage of aides on overseas trips, Armitage says. Instead, he relies on the expertise of people in the field, arranging to seek the counsel of embassy staff during visits abroad. "He's keeping a lid on the traveling party," Armitage says.
6 Embrace the Internet. Powell previously served on the board of directors for America Online. He banks and trades stocks online. The State Department, meanwhile, has been slow to adapt to the Internet age, in part because of budget restraints but mostly because officials long believed security concerns outweighed the value of full Internet access. Only in the past three years were employees worldwide given computers capable of supporting Internet access. Overseas, most employees have desktop computers that allow them to send e-mail over the Internet. Some employees also have second computers at their desks that allow them to access the State Department's classified network, but the network is not available or fully functional at all posts. To browse the Web, overseas workers must leave their desks and walk over to stand-alone computers that connect to the Internet. In the United States, employees have as many as three computers at their desks, one for full Internet access, one for the department's sensitive but unclassified network and one for the classified network.
In February, Powell met with Fernando Burbano, State's chief information officer, for an hour and a half to assess the state of information technology in the department. The two agreed to a plan that will provide full Internet access to employees, at their desktops, over a single network. The combined network will allow employees to conduct public business as well as sensitive but unclassified business. The plan will also improve access worldwide to the department's classified network. Powell then convinced OMB to approve a $210 million up-front investment in the plan. "It's a pleasure to work with a Secretary who is an avid IT and Internet user," Burbano says.
Powell sees the Internet as a tool for dealing with a changing reality: nation-to-nation negotiation no longer is the primary method of international relations, but just one of many methods, including multilateral negotiations, dealings with nongovernmental organizations, corporations and the people, rather than the governments, of other countries. Many of the problems facing foreign policy practitioners-including terrorism, international drug trafficking and environmental issues-defy national borders. "The world is so complex with so many additional countries that need to be dealt with and tended to since the end of the Cold War, that we've got to use information technology not to centralize power and authority but to decentralize power and authority," Powell told the House Budget Committee in March.
A Difficult Journey
Powell's leadership prowess does not guarantee him success. Longtime Foreign Service officers say George Shultz, President Reagan's Secretary of State from 1982 to 1989, also spent much of his time trying to improve operations. But many of the problems he tried to tackle still plague the department.
Ronald Spiers, Shultz's undersecretary for management, says the problems are intransigent in part because Congress hasn't given State enough money. While Powell convinced the administration to endorse a budget boost for 2002, he still has to shepherd the boost through Congress. And he will face that challenge every year. The Senate and House appropriations subcommittees on Commerce, Justice and State set the operational budget for the department. Spiers says State would fare better in annual budget talks if it were considered part of the national security apparatus, including Defense and intelligence agencies. But members of the Commerce, Justice and State panels are unlikely to support a change. "The State Department is the senior Cabinet agency, and they don't want to lose it," Spiers says. Another problem is the internal culture of the State Department. Last year, Stephanie Kinney, a senior Foreign Service officer, interviewed 48 other officers for a paper published in American Diplomacy, an online publication (www.unc.edu/depts/diplomat). When Kinney asked the officers about the core values of the Foreign Service and the State Department, 20 said there were no core values, and even among those who said such values existed, "many of the 'core values' cited [were] negative: 'CYA;' 'Look out for yourself, no one else will;' 'Don't rock the boat;' 'Rank has privilege but not accountability;' and 'Everything is negotiable.'"
Unlike in the military, where generals spend entire careers building esprit de corps, Powell will have but a few years to address morale at State. That may not be enough time. The State Department is "almost a glacier," says Gary Galloway, vice president of the State Department's civil service union, Local 1534 of the American Federation of Government Employees. "Even someone like Gen. Powell is going to have difficulty with this bureaucracy."
A deeper question facing Powell and his team is whether management actually matters. Will Powell devote much of his time to management issues only to find that bad foreign policy decisions or factors outside the department's control make better management irrelevant? Will people be impressed by a speedier recruitment system if Americans abroad face increasing threats to their safety, or if diplomatic relations with China deteriorate?
Bruce Laingen, president of the American Academy of Diplomacy, says Powell must first fulfill his role as chief foreign policy practitioner. That means he will be pulled away frequently from the operational side of his job to deal with crises. Former management chief Spiers says it's easy for management concerns to get away from the department's leaders. "It takes a new team a few months to get acquainted with the department, to get personnel appointed," he says. Then they become preoccupied with day-to-day foreign policy challenges, he adds.
Interagency competition also will distract Powell from internal management. Dozens of federal organizations, from the Justice Department to the Agriculture Department, are involved in operations overseas. The agencies tend to compete on jurisdictional issues and clash on operational matters. "The obligation rests on the Secretary of State to ensure that the U.S. government speaks, to the extent it can, with one voice," Laingen says.
Recognizing such obstacles, Powell says he doesn't expect to turn around the department on his own. "Plans don't accomplish work," he says. "Goal charts on walls don't accomplish work. Even talking papers don't accomplish work. It is people who get things done."
Career officials, invigorated by Powell's approach to management, say they're ready to pitch in. Several Foreign Service officers note that many of the people complaining about the state of the State Department are people who were in positions to do something about it in the past. Collectively, they failed.
"The difference now," Grossman says, "is there is finally a critical mass of people in this building who are prepared to stop complaining and do something about it."
---
June 1, 2001
https://www.govexec.com/magazine/2001/06/the-powell-leadership-doctrine/9193/