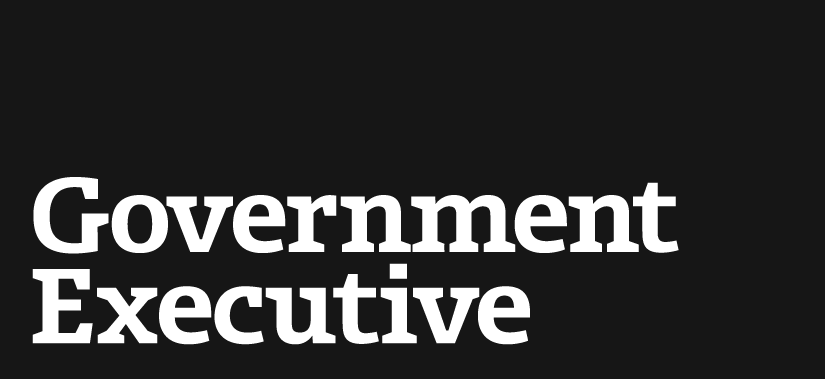 The GOP Tries Winning With Legislation
August 10, 1996
s they left town for the August recess, both parties crowed that they had broken the logjam on Capitol Hill and produced the most prolific week of action since at least 1990. On the political landscape, however, the recent flurry of activity was less than a ten-strike for many lawmakers. That helps to explain why some senior Republicans, who face difficult elections this fall, found time to focus on seemingly peripheral issues.
For Rep. Jim Lightfoot, R-Iowa--who is challenging Democratic Sen. Tom Harkin--the big news was that after several years of effort, he finally won an Aug. 1 hearing by the Public Works and Transportation Committee on his bill that would require airlines to provide safety seats for all children under the age of two. Blasting the Federal Aviation Administration's opposition to his measure, Lightfoot asked, ``How many more children must die, how many more must be hurt, before we reach the threshold of the FAA's ghoulish cost-benefit ratio?'' He first proposed the rule following a 1989 plane crash in Sioux City that became a cause celebre in that state.
The issue, which has become timelier following two recent domestic airplane disasters, is useful publicity for Lightfoot as he seeks to highlight a campaign theme that Harkin has become a Washington insider who's out of touch with Iowa voters. ``I go home every weekend,'' Lightfoot said in an interview. ``That means a lot in a farm community.'' He contrasted himself with Harkin, who ``postured himself to the left of Bill Clinton'' when both were seeking the presidential nomination in 1992.
The FAA's also a target of Senate Commerce, Science and Transportation Committee chairman Larry Pressler, R-S.D. Scolding Transportation Secretary Federico Pena for the Clinton Administration's failure to comply with a 1993 statutory deadline to install explosive detection systems, Pressler voiced displeasure at another Aug. 1 hearing that ``improvements in aviation safety and security policy all too often seem to come in a reactive manner.''
But Democratic Rep. Timothy P. Johnson, who's challenging Pressler, said that the Republican's motivation is not just good government. ``Every time there is an airplane crash, you can be confident that Sen. Pressler will be on TV . . . blaming the President and attempting to politicize the tragedy.''
That's politics. And on both sides. In the two Senate contests, which are the only races this fall in which House incumbents are challenging sitting Senators, the most important political impact of the legislative agreements may be that they muffle the charges of extremism hurled by both parties.
A narrow analysis of the three chief bills revealed a kind of symmetry: The welfare reform measure was Republican-inspired, the minimum-wage hike was a Democratic initiative and the final version of the health care bill had bipartisan fingerprints. In Iowa and South Dakota, each of the four lawmakers seeking the Senate seats voted for the three bills. The two Democrats flip-flopped on welfare. And Lightfoot and Pressler did the same on the minimum-wage bill.
As to the larger political picture, the leaders on each side made telling points. Reviewing the first two years of the Clinton presidency, when Democrats had a more comfortable House majority than the Republicans have now, House Speaker Newt Gingrich, R-Ga., gloated that the Democrats did not have a single House floor vote on health care, minimum-wage and welfare bills.
House Republicans, ``having become a majority for the first time in 40 years, had to learn to grow and shift,'' Gingrich told an Aug. 2 Capitol Hill rally. In 1995, hubristic Republicans did not achieve the radical changes in the nation's agenda that they sought, although they passed a balanced budget and an earlier welfare reform bill that Clinton vetoed.
But Democrats gained the upper hand politically when the presidential vetoes and the unsuccessful negotiations yielded nothing other than a four-week shutdown of the federal government, for which the blame fell mostly on the GOP. ``I think what most people are still going to remember about this Congress is the fact that they . . . shut all of government down just last winter,'' Senate Minority Leader Thomas A. Daschle, D-S.D., told CBS News's Face the Nation on Aug. 4.
The key question for Democrats is whether they can continue to pin the ``extremist'' label on Republicans for their 1995 votes. ``Republicans took a lot of bad medicine on issues such as the repeal of the assault weapons ban,'' Jeff Link, Harkin's campaign manager, said. ``Then, they took a beating and tried to accomplish something. But Iowans have long memories, and they are very suspect about what happened earlier.'' In response to Lightfoot's contention that Harkin had become too liberal for Iowa, Link said that the Democrat's efforts helped to moderate the welfare bill and that he ``fights for working people, like the Tom Harkin they've known for years.''
Although Johnson acknowledged that the vote for the minimum-wage hike ``is of some help to'' Pressler, he added that his own vote for welfare reform should blunt Pressler's drumbeat that Johnson is a liberal. Many Republicans voted against the minimum-wage bill. But party leaders took credit for not blocking action on the measure.
Not all of the key legislative developments came in recent weeks. An achievement that could affect election results in the farm states is the new Republican-backed Freedom to Farm Act, which is designed to remove most federal controls and to gradually reduce federal funds for price-support programs. Harkin and Johnson opposed the measure, and their GOP opponents voted for it.
Given high grain prices and the expectations of a bumper harvest this fall, Republicans expect that they will be rewarded politically for the farm bill. ``Golden parachutes for farmers are not the answers,'' Johnson said. But he conceded that the large federal checks that farmers will receive before the November elections will probably help GOP candidates.
In farm states, as elsewhere, the big question remains whether the recent legislative blitz will remove what had been the stigma of Gingrich and the GOP Congress. As Republicans left town with their newfound enthusiasm and a list of talking points, Lightfoot said that he has heard fewer complaints from constitutents advising Gingrich to ``tone it down.'' But Democrats have made clear that ``Gingrich'' and ``extreme'' will remain vital rhetorical points for the next three months.
---
August 10, 1996
https://www.govexec.com/magazine/1996/08/the-gop-tries-winning-with-legislation/1220/