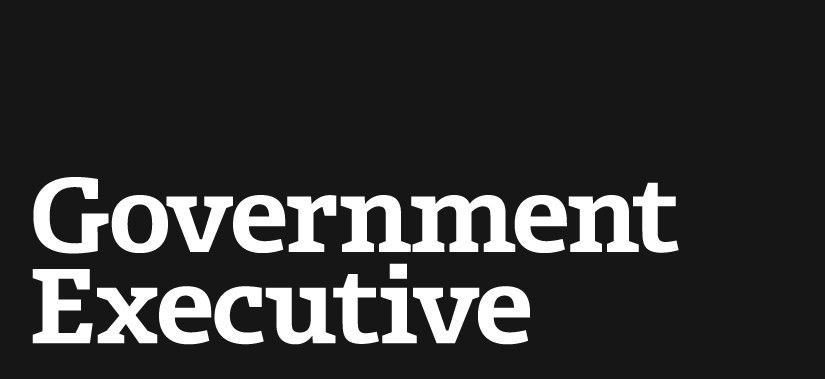 Health IT Checkup
July 1, 2010
Defense and Veterans Affairs lead the way in making a nationwide health information network a reality.
It's not often the federal government leads the private sector in creating innovative online applications. But in health information technology, the Defense and Veterans Affairs departments have been pioneers in building a network that eventually will allow doctors to exchange digitized patient data nationwide.
For years, Defense and VA have shared electronic health records for service members as they move from active duty to retirement. But today, the departments are working together to link patients under the simultaneous care of the military, VA and now private physicians. In the process of syncing patient records, providers are witnessing how health IT can save money and improve care.
The two departments kicked off their first collaborative effort in San Diego early this year when VA shared veterans' health care data with Kaiser Permanente, which delivers care to more than 400 veterans. The pilot will expand to the Tidewater area of Virginia this summer.
The initiative, called the Virtual Lifetime Electronic Record program, is intended to provide service members with an electronic health record that follows them from the moment they enter service to their death. More than half the veterans and active military members who are in the VA and Defense health systems also receive care from the private sector, so sharing medical data with private providers is critical.
The channel linking EHRs in the private sector, Defense and VA is called the Nationwide Health Information Network. The Obama administration has committed billions of dollars in stimulus funding to expand the network to medical facilities nationwide.
"This is really the first use case for the Nationwide Health Information Network," for a three-way exchange of real-time health information, says Stephen Ondra, senior policy adviser for health affairs at VA. "The effort in San Diego was a success in that we demonstrated that the capability promised by the Nationwide Health Information Network did indeed work in the real world."
He said VA providers used the data to uncover important health information that some patients had not informed them about. For example, Kaiser was treating one veteran for a cancer condition that VA doctors were not aware of. Kaiser also found out that another patient was taking a medication that was relevant to the care Kaiser was delivering.
Now Defense and VA officials are identifying potentially thousands of veterans who have medical records in MedVirginia, a health information exchange owned by a coalition of nonprofit hospitals and physicians in central Virginia.
Veterans who are patients at Hampton VA Medical Center in eastern Virginia will have the option of allowing Veterans Affairs to share their health records with Portsmouth Naval Hospital and their private health care providers. Privacy laws allow Defense to share service members' medical data with private physicians, but the department plans to alert military members that the exchanges are taking place, officials say.
The three-way transmission of health records is slated to start July 30. The test case will attempt to share more complicated sets of data than the basic medical histories that included allergies and medications that were exchanged in the San Diego pilot. Medical facilities also will try to share laboratory results and other documents such as patient consent forms.
This fall, the program will expand to at least two more regions in the United States with the aim of deploying it nationwide by 2012.
Overcoming Barriers
Some health IT experts say the biggest obstacle to the adoption of health IT in the private sector is a lack of financial incentives. "If doctors are more effective, it doesn't mean that they necessarily make more money," says Scott Wallace, former president of the National Alliance for Health Information Technology who now specializes in the transformation of health care delivery at the University of Virginia.
Wallace believes health IT is a good start, but delivering services must be reorganized around improving patients' well-being. "Efficiency does not equal profit," he says. "Hospitals get paid for treating sick people. Where is there a financial incentive for the more efficient flow of information?" To improve patient health using IT, providers should offer financial incentives for efficiency and expertise to teams that create positive outcomes, according to Wallace. "It isn't just a matter of connecting information," he says. "It's coordinating the services and creating the teams that treat patients in a comprehensive and coherent way."
Government agencies say the economic advantages of health IT have been clearly demonstrated. Veterans Affairs and the Social Security Administration have publicized studies that illustrate the potential return on investment that electronic health records can produce.
In February 2009, SSA and MedVirginia began exchanging over the NHIN the medical records of people applying for disability benefits. The goal was to reduce the time it took to process the applications. MedVirginia and Bon Secours Richmond Health System, one of the participants in the MedVirginia exchange, reported that revenues increased because faster submission of the appropriate documentation meant providers were reimbursed for services that might otherwise have been denied. A 2009 case study found that sharing patient data electronically resulted in Bon Secours collecting about $2 million in federal payments that it might not have otherwise received.
According to a study published in April in the journal Health Affairs, VA's investments in health IT between 1997 and 2007 yielded $3.09 billion in cumulative benefits after accounting for costs. "We're actively working with the private sector to develop a series of business cases to give providers an economic reason, as well as a moral reason, to adopt them," Ondra says.
Michael Matthews, chief executive officer of MedVirginia, says the cost of installing EHR systems is a bigger barrier to adoption than licensing and vendor fees. To help with the upfront costs, the Obama administration is offering hospitals and doctors incentive payments funded through the stimulus package.
Officials at MedVirginia, which has been participating in the Nationwide Health Information Network for nearly three years, say their exchange's annual budget for servicing the 938,000 EHRs in MedVirginia's database is $2 million.
"At the end of the day, it's part of the price of doing business in having the right information at the right time . . . to achieve optimal efficiency and effectiveness," Matthews says.
Working Out Bugs
The Tidewater exchange program represents a milestone for Defense. In the San Diego pilot, the department did not have patients who also were part of the Kaiser health system, so Defense could share records only on a limited basis. But in Virginia, Defense providers and patients will be active participants. "The beauty of this solution is everyone doesn't have to have the same EHR application," says Norma St. Claire, the lead at Defense for the Virtual Lifetime Electronic Record and director of information management for the Office of the Undersecretary of Defense for Personnel and Readiness.
All participants in the Nationwide Health Information Network have what are called adapters that extract patient data and format it into a standard that other clinicians can access. In San Diego, Defense successfully transferred data from Kaiser's network to its information management system, even though the data was not from actual patients.
But private health providers have been slow in setting up electronic health systems that can exchange patient records. "The private sector is not as far along as we thought they were," St. Claire says. Some communities that Defense would like to work with are still applying for stimulus money to help pay for systems.
Another complication has been making sure computer systems don't confuse patients with similar names, such as John Smith and John A. Smith. Defense has had to check records manually to make certain they don't merge with other files.
Harry Greenspun, chief medical officer at Dell Services, the nation's largest health IT vendor, says the hurdle ahead for the lifetime records and NHIN is compatibility. Not every provider's equipment works on the Nationwide Health Information Network. In addition, Defense and VA could classify conditions such as hypertension differently, making it difficult for the two systems to recognize the condition when sharing information.
"It will be hard and it will be challenging, but the benefits of doing it for patient care and for controlling costs are enormous," says Greenspun, who previously served as the chief medical officer for Northrop Grumman, which developed AHLTA, the Defense Department's electronic health record system.
---
July 1, 2010
https://www.govexec.com/magazine-analysis/magazine-analysis-managing-technology/2010/07/health-it-checkup/31864/