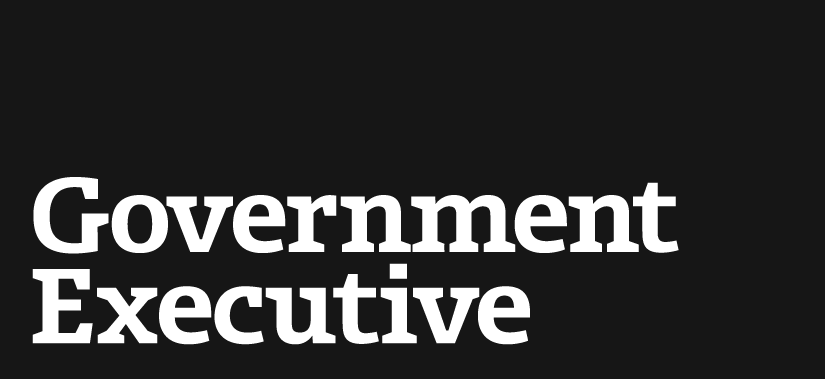 FISMA Fizzles
March 15, 2006
A law meant to boost federal cybersecurity might be pressuring agencies to shuffle paper instead.
Surreptitiously downloading adware onto computers over which he secretly gained control was lucrative business for Jeanson James Ancheta. The 20-year-old Los Angeles man pleaded guilty in federal court on Jan. 23 to garnering roughly $60,000 by forcing his adware onto more than 400,000 computers.
In America Online instant messaging service conversations recounted in the government's indictment, Ancheta told an unindicted co-conspirator that his spending averaged about $600 a week. "Every Friday I buy new clothes and every week I buy new parts for my car," he reportedly said. As part of his guilty plea, Ancheta is forfeiting his BMW.
In another online chat, the co-conspirator told Ancheta that they captured .gov and .mil Internet protocol addresses for their illegal uses. Ancheta replied, "ROFL [rolling on the floor laughing]."
The federal government's control over its information networks is notoriously weak. At the same time, the threat is worsening. The hacker's thrill of defacing government Web sites is being superseded by covert grabs for information and control. "You're seeing a professionalization of the hacker community," says Lisa Schlosser, chief information officer at the Housing and Urban Development Department and a noted cybersecurity hawk.
Every spring, the House Government Reform Committee prints a score card evaluating agencies' compliance with a recent law that set up comprehensive cybersecurity efforts at federal agencies.
Fulfilling the 2002 Federal Information Security Management Act is civilian agencies' primary way of dealing with cybersecurity, although it applies to national security agencies, too. Compliance score cards-annually from Congress and quarterly from the Office of Management and Budget through its President's Management Agenda assessments-draw high-profile notice. And cybersecurity warrants lots of attention. "The question is whether [FISMA] has focused attention on all the right areas," says a former federal chief information security officer.
"I think the jury is out on that," adds Bruce Brody, who recently left his security position at the Energy Department to become a vice president at INPUT, a Reston, Va.-based government market analysis firm.
Skepticism about FISMA centers mainly on the way OMB has chosen to guide the law's execution at civilian agencies. "FISMA compliance does not necessarily mean you're secure. It means you've put together a lot of documentation," Brody says. A key compliance element is certification and accreditation, whereby at least once every three years agencies establish information systems' security according to their risk potential, and authorize their continued use.
Critics say going through a C&A often is more expensive than it should be. Including the Defense Department, but not intelligence agencies, the federal government spent $5.1 billion on cybersecurity during fiscal 2005, according to OMB.
Much of that money is wasted on cookie-cutter C&A paper reports, says Alan Paller, director of research at the the SANS Institute, a nonprofit cybersecurity research organization. "We're blowing 90 percent of the money," he says, and preventing those resources from being spent on measures that actually harden networks.
Agencies are drowning in mostly useless FISMA reports because they typically hire C&A contractors on a system-by-system basis, throwing money at contractors and allowing them to recycle generic report content, Paller adds. C&As aren't entirely wasteful because testing for specific system vulnerabilities is part of the process. But vulnerability testing accounts for only a portion of contractors' deliverables, he says.
Agencies have an incentive to proceed system by system, rather than attack cybersecurity from an agencywide perspective, according to Brody. "You can cook the grades; basically that's the problem," he says. Agencies with bad grades catch flak from all sides, so they'll start spending money and shuffling the requisite papers until the grades improve, whether real improvements in security occur or not. That means manipulating the grading process, which means sticking to a system-by-system approach, Brody says. As a result, he adds, FISMA grades for individual agencies are misleading or meaningless. Agencies intent on improving their infrastructure across the organization get dinged with low scores, but ironically, they are becoming more secure than many agencies with high scores.
That's what happened with the Transportation Department, says Dan Matthews, the agency's former chief information officer. The department limped along with low FISMA scores for years while it planned ways to eliminate C&A redundancy-an atypical approach for most federal agencies, says Matthews, now a vice president at Lockheed Martin Corp. "My gut tells me that most people looked at the law and said, 'I got to do system certification, here's the system owner and here's a contractor.' "
There are deeper questions about the C&A process. A June 2004 Government Accountability Report (GAO 04-376) found the certification and accreditation process inconsistent, with systems gaining accreditation despite outdated risk assessments and evidence that officials authorized systems' continued use despite a lack of real risk documentation. At agencies with high FISMA scores, "most of those systems are not secure, but they are C&A-ed," Brody says.
Other FISMA-mandated measures likewise fall short, critics say. Agencies are responsible for plugging holes discovered during annual security testing. But most merely patch the particular holes in an individual system without checking to see whether similar vulnerabilities appear elsewhere. That's the way they're graded, Brody says. OMB's FISMA implementation basically boils security down to paperwork exercises, and score card pressure ensures it stays that way. But that's not how cybersecurity works; it requires real-time monitoring, updating and patching, Brody says, which isn't necessarily reducible to a paper trail.
FISMA has its defenders. An agency fully compliant with FISMA is a secure agency, says Scott Charbo, Homeland Security Department CIO. The law and cybersecurity are "the same thing in my mind," he says.
But, Brody says, "The disparity you have in the federal government right now is that there is a score card community and there is a community of people who get it and are trying to fix things."
---
March 15, 2006
https://www.govexec.com/magazine-advice-and-dissent/magazine-advice-and-dissent-managing-technology/2006/03/fisma-fizzles/21406/