Fedblog

Government Executive Editor in Chief Tom Shoop, along with other editors and staff correspondents, look at the federal bureaucracy from the outside in.
By Ross Gianfortune
March 19, 2018
President Donald Trump's distrust of the so-called "deep state" is finding its way to voters, with the majority of Americans polled saying that unelected government officials and bureaucrats are too powerful.
Sixty percent of respondents to a Monmouth University poll released Monday say the "unelected or appointed officials in the federal government have too much influence in determining federal policy" and 53 percent say they are "worried" or "somewhat worried" about the government invading their privacy. According to the poll, 81 percent of respondents said they are "angry" or "dissatisfied" with Washington, building off a January Monmouth survey where 81 percent of respondents said the founding fathers would be "upset" at the current political environment .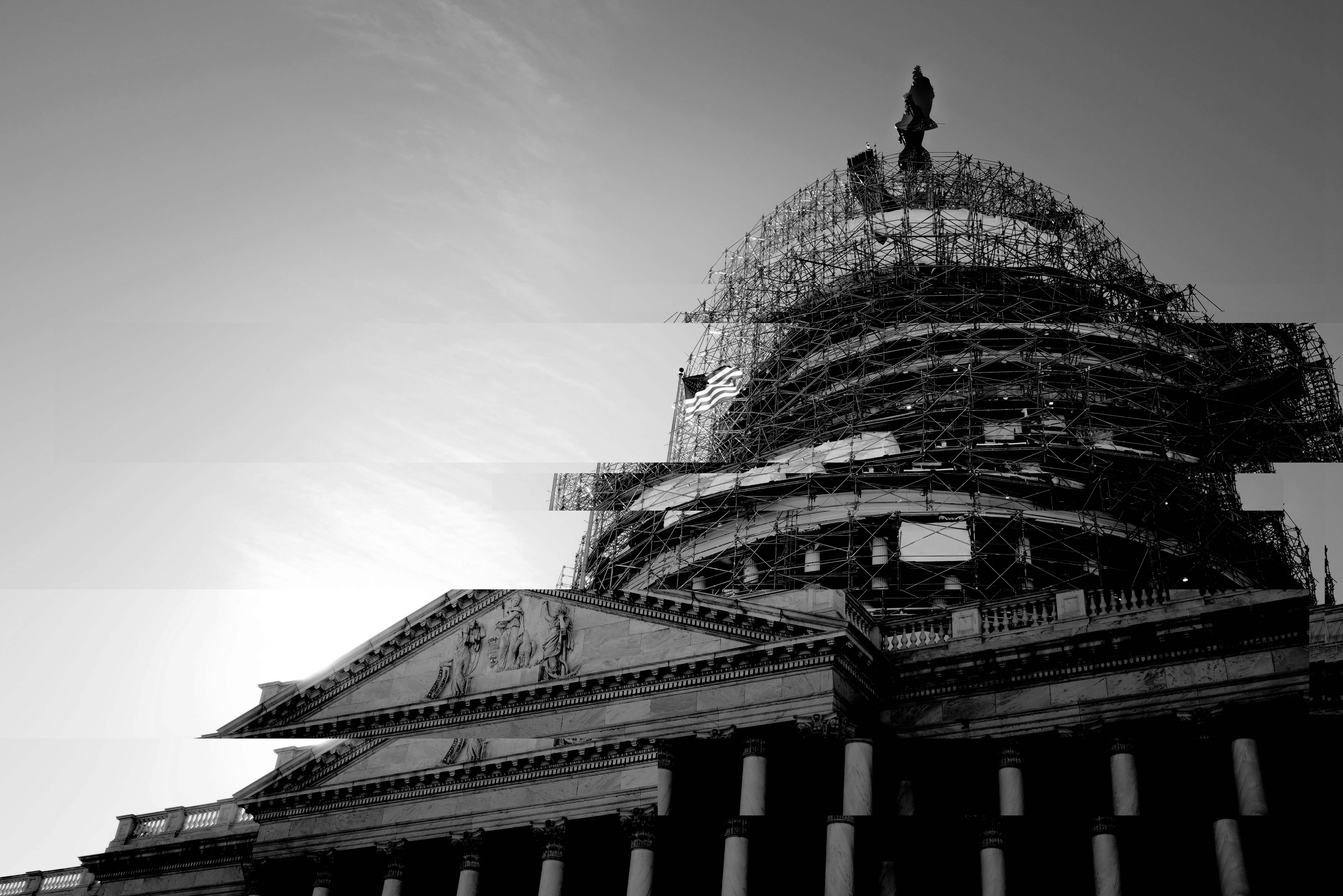 Related: Deconstructing the Deep State
According to a Monmouth release, there "are no significant partisan differences" in distrust of the deep state. Only 13 percent of those polled were very familiar with term deep state, but 74 percent said they believe it exists when the term was explained in the poll question. Republicans (31 percent) and independents (33 percent) are more likely than Democrats (19 percent) to express their belief in the existence of the deep state.
"There's an ominous feeling by Democrats...
By Ross Gianfortune
March 11, 2018
One common theme of news coverage during the first year of the Trump's administration is that many of the high-level positions in the government remain unfilled as the White House fails to get confirmed appointees or even nominate others. According to The Washington Post and the Partnership for Public Service's latest tracker, over 260 positions for Senate-confirmed posts are still vacant and many more lower-level positions remain empty.
Enter Late Show host Stephen Colbert.
The comedian headed to the nation's capital to try and fill every single empty federal job, including heads of important federal offices. Along the way, Colbert spoke to Partnership chief Max Stier to talk about the state of Trump's "skeleton crew" in government and asked people on the streets of Washington if they'd like to head up NASA, the Federal Highway Administration or even be the Director of the National Counterterrorism Center.
By GovExec Staff
March 9, 2018
Under fire from government watchdogs concerned that President Trump's financial interest in his hotel business creates a conflict of interest—specifically that foreigners could try to influence the president by contributing to his bottom line—the Trump Organization said late last month that it had donated all hotel profits from foreigners to the U.S. Treasury.
On Friday, we learned the exact amount: $151,470.
While many have questioned the accounting that generated that figure, it's worth noting that the donation was entirely voluntary on the part of the Trump Organization. As such, we thought it worth considering exactly what agencies could buy with that kind of extra money.
Here are some ideas:
Six soundproof privacy booths such as the one installed by EPA Administrator Scott Pruitt ($25,000 each)
One new set of executive suite office doors, suitable for an historic building such as those the Interior Department recently purchased for Secretary Ryan Zinke's office ($139,000)
Five dining room sets on par with one the Housing and Urban Development recently cancelled for Secretary Ben Carson's executive suite ($31,000)
Flight costs for the spouses of 37 busy executives ($4,000, based on costs incurred...
By Charles S. Clark
February 14, 2018
Bemoaning a "dysfunctional" Washington, two former Cabinet members on Tuesday implored Congress to tackle the tough decisions of annual spending and curbing deficits by returning to "regular order."
Former Defense Secretary Leon Panetta and former Health and Human Services Secretary Sylvia Mathews Burwell —both former White House budget directors—expressed longing for the days when lawmakers passed spending bills on time and negotiated budgets and policy in committees with actual experts and "analysis and [discussion about] the tradeoffs," as Burwell put it.
» Get the best federal news and ideas delivered right to your inbox. Sign up here.
The two came to the Ronald Reagan Building in Washington to receive the Elliot L. Richardson Prize organized by the National Academy of Public Administration. As panelists, they deconstructed what ails the government during skeptical questioning from conservative commentator George F. Will.
"This town is fundamentally dysfunctional," Panetta said. "In a democracy, we govern either by leadership or by crisis. If the leadership is not there, we govern by crisis," he said, adding that "Today, we're governing by crisis."
The reason the American people have lost trust in government's effectiveness, said Burwell—now president of American University—is "a lack of...
By Eric Katz
February 9, 2018
The short-lived shutdown caused mass confusion across federal agencies Friday morning, as employees awaited the official green light from the White House to resume their work.
Government funding lapsed for about five hours Thursday evening and into Friday morning, but agencies did not receive word to reopen for several more hours as they awaited President Trump's signature on the bill and for the subsequent all-clear memorandum from the Office of Management and Budget. Just before Congress allowed the deadline to pass, an OMB official said the administration was preparing for a "short-technical lapse." As of 8 a.m. Friday when many federal workers on the East Coast were reporting to their offices, the Office of Personnel Management still had an alert on its website that "due to a lapse in appropriations, federal government operations vary by agency."
One Education Department employee said as of 8:15 Friday morning, her office was still initiating shutdown procedures. OMB Director Mick Mulvaney issued guidance late Thursday advising agencies to "undertake orderly shutdown activities" despite the administration's belief that the lapse would "be of short duration."
It had "been a highly confusing morning," the Education staffer said.
Several agencies took to social...