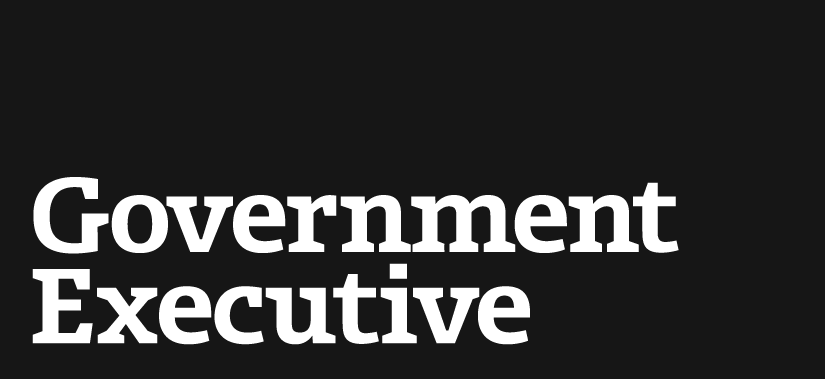 Election Night Live Blog
November 6, 2012
11:57 p.m. From American Federation of Government Employees President J. David Cox: "We campaigned vigorously for President Obama's reelection, so obviously we are very pleased that voters gave the president another four years to continue what he's started. Now that the election is over, we look forward to working with the president and our elected representatives in Congress to pursue a legislative agenda that protects and preserves our vital government services and programs and recognizes the substantial sacrifices that federal employees and agencies already have made toward reducing the deficit."
11:20: p.m. From William R. Dougan, president of the National Federation of Federal Employees: "I would like to congratulate President Obama on his well-deserved re-election. This was a momentous victory for the president. Leading our nation through one of the most difficult times in our history, President Obama plied a steady hand at the wheel and kept us on track. Within government, he has taken innovative approaches to improving workforce morale, efficiency, and productivity. All the while, he went above the call of duty to keep employees and their representatives involved in the decision-making process. We look forward to another four years of working together to find creative solutions to the pressing issues impacting our nation's workforce, and government."
11:15 pm. NBC News appears to be the first to project that President Obama has won reelection. Fox News quickly follows suit.
10:43 p.m.: The American Federation of Government Employees tweets congratulations to McCaskill and freshly minted Massachusetts Sen. Elizabeth Warren.
10:18 p.m. CNN projects Claire McCaskill has won her Senate race in Missouri. That, they say, makes it mathematically impossible for the GOP to take control of the Senate. Still, it will be interesting to see what direction her ad hoc committee on contracting will take next year.
10:09 p.m. Re: earlier post on the Donnelly-Mourdock race: Donelly is the projected winner.
9:46: p.m. We took a little break here at GovExec Election headquarters to take this photo of the team in action. We got bin Laden!
8:51 p.m. Nextgov's Bob Brewin passes this along: BBC reports Northern Virginia poll lines so long voting may not end until midnight.
8:12 p.m. MSNBC's Chuck Todd just referred to the "swingiest part of Florida." Very bad mental images are now flooding my brain.
7:56 p.m.: The Senate races that matter, from USA Today.
7:47 p.m.: Our sister site, National Journal, wisely reminds: Don't Make Too Much of Early Exit Polls.
7:43 p.m. President Obama apparently does have a concession speech prepared.
7:23 p.m. From GovExec fellow Eric Katz: There's not much drama in the two states whose polls closed at 6 p.m. on the presidential level, but there is a senate race that is anticipated to be close. Rep. Joe Donnelly, D-Ind., is running against Indiana's treasurer in Richard Mourdock. Donnelly sits on the Veterans Affairs Committee and is the ranking member on its Oversight and Investigations Subcommittee. The race was neck and neck until Mourdock said in a debate that pregnancies that result from rape are "something that God intended to happen." Early returns show Mourdock up slightly on Donnelly, but trailing significantly behind his party's top of the ticket, Mitt Romney. Precincts from the more liberal part of the state in Indianapolis have yet to report.
6:54 p.m. If Romney wins, he will deliver a 1,118 word victory speech.
6:20 p.m. If Romney wins, he gets a new dog. A Weimeraner, to be specific.
6:14 p.m. Heritage Foundation: Government Unions Go All Out for the President. True, but they're doing it more halfheartedly than in most previous elections. Who do you back, the guy who's frozen your pay for a couple of years or the one who thinks feds are dramatically overpaid and wants deep cuts in the federal workforce?
5:57 p.m. If you want to assess the state of the nation during the time of a highly contentious and ideological election and an ongoing response to a major natural disaster, one interesting place to look is #biggovernment on Twitter.
5:51 p.m. Obama is pulling out all the stops: He's back on Reddit again.
5:41 p.m. What to watch for as the results come in: Slate has a handy guide. USA Today has a nice one too, in timeline form.
5:35 p.m. ET Well, it's finally here, even if it seemed like this lnight would never arrive. Here's hoping we have a result before we go to bed tonight. Either way, the GovExec team will be on the job, bringing you updates and perspective on the results as they come in.
To get us started, here's our look at what's at stake for federal employees in the election, with in-depth looks at what Barack Obama and Mitt Romney have had to say (and what they've done as chief executives) when it comes to management and workforce issues.
And if you just can't stand to here any more about the election, just keep this in mind: The holidays are right around the corner.
---
November 6, 2012
https://www.govexec.com/federal-news/fedblog/2012/11/election-night-live-blog/59319/