Fedblog

Government Executive Editor in Chief Tom Shoop, along with other editors and staff correspondents, look at the federal bureaucracy from the outside in.
By Tom Shoop
April 25, 2018
Mick Mulvaney, the acting director of the Consumer Financial Protection Bureau (when he's not occupied with his other job, running the Office of Management and Budget), has a bone to pick about the name of the agency he's heading up on an interim basis.
"I don't know why we call it the CFPB," he told a House panel earlier this month. "That is not the name of the organization. The organization is the Bureau of Consumer Financial Protection."
Legally, Mulvaney is correct. It's right there in the statute creating CFPB—err, BCFP: "There is established in the Federal Reserve System, an independent bureau to be known as the 'Bureau of Consumer Financial Protection,' which shall regulate the offering and provision of consumer financial products or services under the Federal consumer financial laws."
But that bureau, since its creation in 2010, has not been known as the BCFP, but rather as CFPB—possibly to emphasize its consumer protection mission rather than its bureaucratic status. The name is all over the agency's website and reflected in its logo on official documents.
But that's changing: In March, the bureau unveiled a new seal incorporating the official name...
By Ross Gianfortune
March 29, 2018
President Trump has not made his frustrations with Jeff Bezos secret. He's tweeted disparagingly about Amazon more than 10 times since 2015. He continued the trend on Thursday morning with a new twist: A derisive shot at the largest independent agency of the federal government.
I have stated my concerns with Amazon long before the Election. Unlike others, they pay little or no taxes to state & local governments, use our Postal System as their Delivery Boy (causing tremendous loss to the U.S.), and are putting many thousands of retailers out of business!

— Donald J. Trump (@realDonaldTrump) March 29, 2018
Trump uses capitalization for emphasis and often for insults, so the question is raised: Is Trump using the term "Delivery Boy" as an insult when delivering things is, by definition, the agency's core mission? In the age of online shopping, USPS plays a vital role in delivering packages for online retail giants like Amazon.
Trump has tweeted his misunderstandings about USPS and its operations before. One of Trump's anti-Amazon tweets in December asked why USPS wasn't charging more for package delivery and said Amazon is "ripping off" the Postal Service.
Why is the United States Post...
By Ross Gianfortune
March 19, 2018
President Donald Trump's distrust of the so-called "deep state" is finding its way to voters, with the majority of Americans polled saying that unelected government officials and bureaucrats are too powerful.
Sixty percent of respondents to a Monmouth University poll released Monday say the "unelected or appointed officials in the federal government have too much influence in determining federal policy" and 53 percent say they are "worried" or "somewhat worried" about the government invading their privacy. According to the poll, 81 percent of respondents said they are "angry" or "dissatisfied" with Washington, building off a January Monmouth survey where 81 percent of respondents said the founding fathers would be "upset" at the current political environment .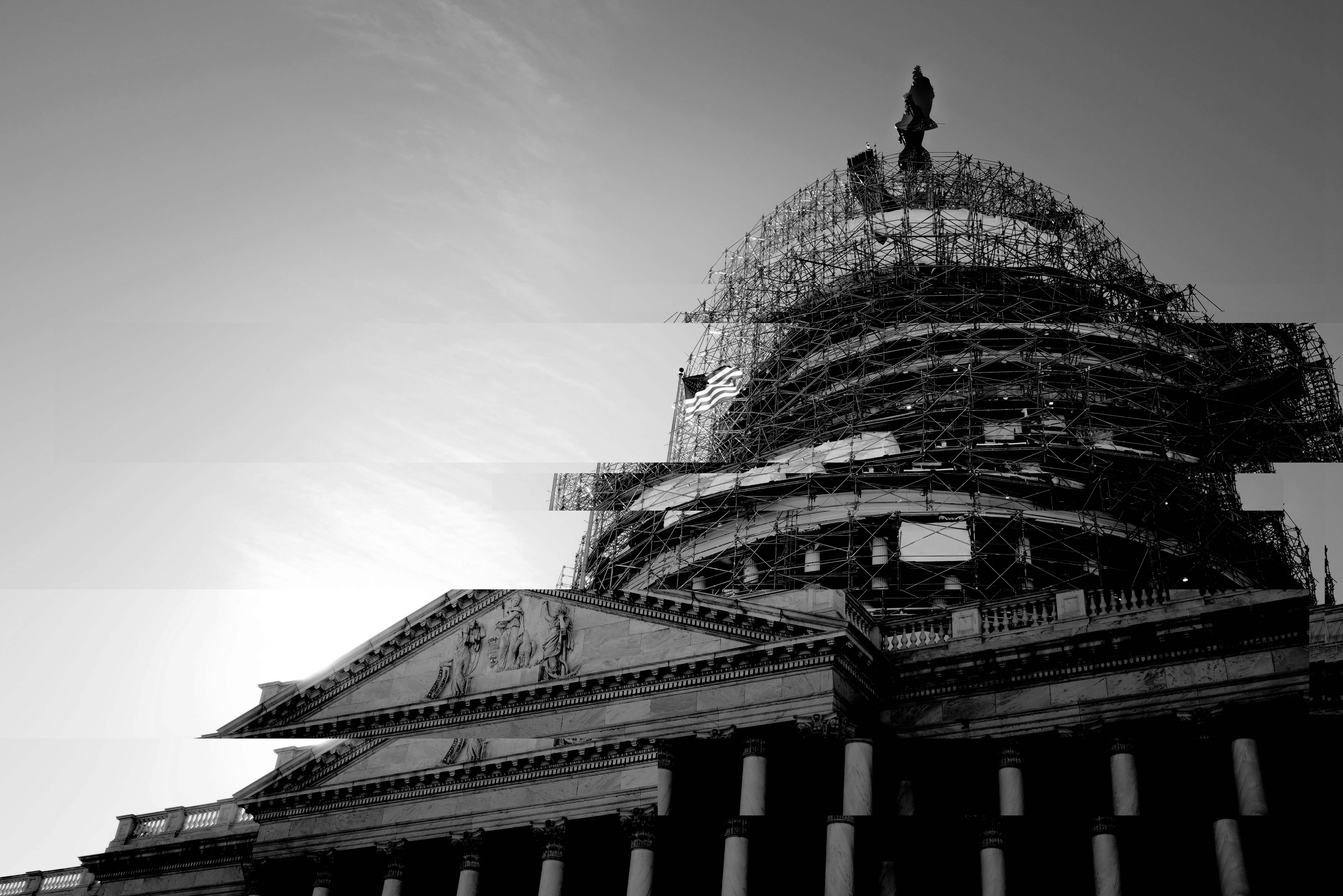 Related: Deconstructing the Deep State
According to a Monmouth release, there "are no significant partisan differences" in distrust of the deep state. Only 13 percent of those polled were very familiar with term deep state, but 74 percent said they believe it exists when the term was explained in the poll question. Republicans (31 percent) and independents (33 percent) are more likely than Democrats (19 percent) to express their belief in the existence of the deep state.
"There's an ominous feeling by Democrats...
By Ross Gianfortune
March 11, 2018
One common theme of news coverage during the first year of the Trump's administration is that many of the high-level positions in the government remain unfilled as the White House fails to get confirmed appointees or even nominate others. According to The Washington Post and the Partnership for Public Service's latest tracker, over 260 positions for Senate-confirmed posts are still vacant and many more lower-level positions remain empty.
Enter Late Show host Stephen Colbert.
The comedian headed to the nation's capital to try and fill every single empty federal job, including heads of important federal offices. Along the way, Colbert spoke to Partnership chief Max Stier to talk about the state of Trump's "skeleton crew" in government and asked people on the streets of Washington if they'd like to head up NASA, the Federal Highway Administration or even be the Director of the National Counterterrorism Center.
By GovExec Staff
March 9, 2018
Under fire from government watchdogs concerned that President Trump's financial interest in his hotel business creates a conflict of interest—specifically that foreigners could try to influence the president by contributing to his bottom line—the Trump Organization said late last month that it had donated all hotel profits from foreigners to the U.S. Treasury.
On Friday, we learned the exact amount: $151,470.
While many have questioned the accounting that generated that figure, it's worth noting that the donation was entirely voluntary on the part of the Trump Organization. As such, we thought it worth considering exactly what agencies could buy with that kind of extra money.
Here are some ideas:
Six soundproof privacy booths such as the one installed by EPA Administrator Scott Pruitt ($25,000 each)
One new set of executive suite office doors, suitable for an historic building such as those the Interior Department recently purchased for Secretary Ryan Zinke's office ($139,000)
Five dining room sets on par with one the Housing and Urban Development recently cancelled for Secretary Ben Carson's executive suite ($31,000)
Flight costs for the spouses of 37 busy executives ($4,000, based on costs incurred...