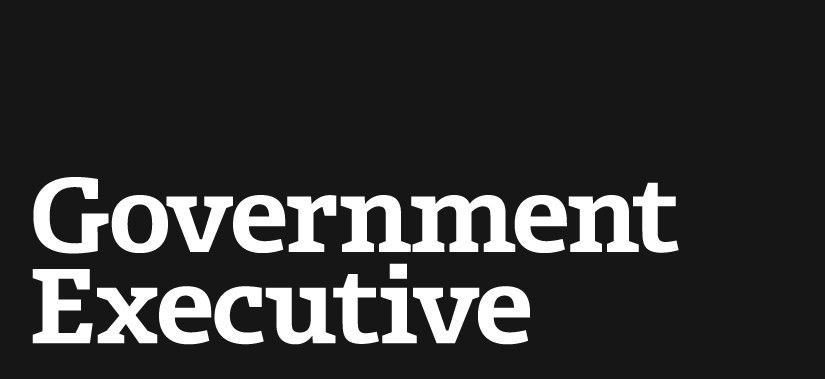 SEC facing whistleblower charge that staff destroyed financial documents
August 18, 2011

Just days after its rules for whistleblowers took effect, the Securities and Exchange Commission is being accused by a whistleblower of destroying as many as 9,000 documents related to preliminary investigations involving companies that played active roles in the 2008 financial meltdown.

Rolling Stone magazine Wednesday broke a story that the agency violated document retention polices, based on charges lodged by a 13-year veteran of SEC's enforcement division named Darcy Flynn. The same day, Sen. Chuck Grassley, R-Iowa, sent a letter to SEC Chairwoman Mary Schapiro saying he had received a letter about Flynn alleging that SEC staff destroyed thousands of documents relating to a procedure called Matters Under Investigation.

An MUI is the first step the independent financial regulator takes when it receives word of a possible securities law violation. "These records may contain critical information that could be extremely useful piecing together complex cases, even if not immediately pursued," Grassley wrote. The allegedly destroyed documents related to such cases as Bernard Madoff Ponzi scheme, the Goldman Sachs and AIG credit default swaps from 2009, and financial fraud and insider trading cases involving Wells Fargo, Bank of America and Lehman Brothers.

Grassley asked the SEC leader to explain what took place and determine whether the documents could be retrieved. "If Mr. Flynn's allegations are correct," Grassley said, it "would appear to greatly handicap the SEC's ability to create patterns in complex cases and calls into question the SEC's ability to properly retain and catalog documents."

Investigative journalist Matt Taibbi, in his caustic Rolling Stone piece, wrote that "under a deal the SEC worked out with the National Archives and Records Administration, all of the agency's records --`including case files relating to preliminary investigations' -- are supposed to be maintained for at least 25 years. But the SEC, using history-altering practices that for once actually deserve the overused and usually hysterical term `Orwellian,' devised an elaborate and possibly illegal system under which staffers were directed to dispose of the documents from any preliminary inquiry that did not receive approval from senior staff to become a full-blown, formal investigation."

The document destruction was no secret, the article said. "The enforcement division of the SEC even spelled out the procedure in writing, on the commission's internal website."

Taibbi reported the internal site instructed staffers: "After you have closed a MUI that has not become an investigation, you should dispose of any documents obtained in connection with the MUI. "

SEC spokesman John Nester said, "There's no requirement that every document that comes into an agency's possession in the course of its work must be retained. The agency retains records of its inquiries, which are available to investigative staff throughout the agency."

The commission's Inspector General David Kotz told Government Executive: "We are investigating the allegations made by Darcy Flynn regarding the destruction of documents and intend to have the investigation finished and report issued by the end of September."

Grassley, according to news reports, first learned of the charges through a July letter from an attorney representing Flynn. The whistleblower had already contacted the National Archives, which asked SEC for further information, an Archives spokeswoman confirmed.

National Archives issued a statement Thursday confirming that in 2010 it knew of allegations of destruction of MUI-related files at the SEC dating back 17 years.

"Because a NARA-approved disposition schedule did not exist for these records, the SEC did not have authority to dispose of them per the Federal Records Act, 44 USC 3314 and 36 CFR 1220.18," the statement said.

"In the last year, the National Archives has continued to work with the SEC to prevent future unauthorized destruction of MUI files," the statement said. "While the National Archives is satisfied that the destruction has stopped, NARA remains concerned that the SEC has been slow in creating records schedules for review and approval by the Archivist of the United States that will ultimately determine how long these MUI records need to be retained."

SEC confirmed that documents obtained in connection with an investigation must be retained for 25 years. A typical MUI, however, might assemble routine newspaper articles or copies of brokerage account statements that contain private account numbers or Social Security numbers.

Jacob Frenkel, a lawyer with nine years' experience in the SEC enforcement division, told Politico that the story may not be as serious as Grassley believes. An MUI, he said, is the "most simplistic part of an enforcement inquiry. If a MUI does not evolve into an investigation, then experienced enforcement staff already have determined that there is no possible violation of securities laws to investigate. SEC is unlikely to destroy documents in high-profile investigations, Frankel said, so the allegations are more the work of a "disgruntled employee trying to gain attention." Finally, he said the documents could be reassembled.

Stephen Kohn, executive director of the National Whistleblowers Center, said, "My main concern is that the source of the allegations not be retaliated against, and that there be a full and fair investigation.

"Federal whistleblower laws tend to be weak," he added, "so we have a major concern that the employee who makes the disclosure be fully protected."

On Aug. 12, SEC launched a new website for its whistleblower program required under the Dodd-Frank financial reform law. Individuals who come forward with original information as of July 21, 2010, that resulted in the commission imposing monetary sanctions greater than $1 million are eligible to apply for an award.
---
August 18, 2011
https://www.govexec.com/federal-news/2011/08/sec-facing-whistleblower-charge-that-staff-destroyed-financial-documents/34695/