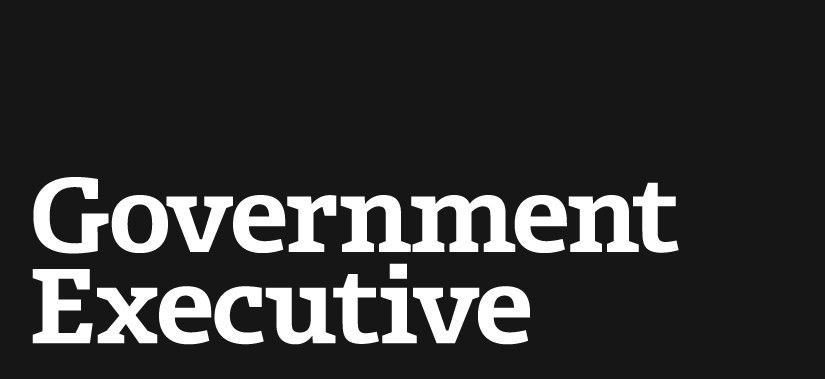 5.8 magnitude quake strikes East Coast
August 23, 2011
This story has been updated.
A 5.8 magnitude earthquake shook Washington on Tuesday, causing minor damage, sending government and office workers scurrying from the White House, Capitol, and Pentagon and startling people from Boston to Atlanta.
The quake was centered in Mineral, Va., 88 miles southwest of Washington between Fredericksburg and Charlottesville, the U.S. Geological Survey said. It was the strongest quake recorded in Virginia since 1897, according to USGS.
There were no immediate reports of serious injuries or major damage but D.C. public schools closed early, a pipe burst in the Pentagon, and Washington's Metro slowed to a crawl as workers checked for damage. The Washington Post reported that the spires of the National Cathedral were damaged.
(RELATED: The East Coast Earthquake: What happened to you?)
The Nuclear Regulatory Commission said it was monitoring an "alert" -- the second-lowest of NRC's four emergency classifications -- at the North Anna nuclear power plant in Virginia. Facility operators declared the alert after it lost electricity from the power grid just before 2 p.m. The plant is being powered by diesel generators and all safety systems are operating normally, NRC said in a statement.
"The NRC is in direct communications with North Anna and is coordinating its response with other federal agencies," the agency said.
NRC also is monitoring several "unusual events" -- the lowest-level emergency classification -- at several other nuclear power plants in the Eastern United States, the agency said. The agency's regional offices in King of Prussia, Pa., and Atlanta have activated their incident response centers, in accordance with agency procedures.
Staff at NRC's Maryland headquarters felt the earthquake and immediately began checking with nuclear power plants, the agency said.
The Pentagon was "shaking pretty good," Pentagon Force Protection Agency spokesman Terry Sutherland said.
"I'm sure some people were having recollections of 9/11," he added. "I was talking to some people [in the immediate vicinity] who said, 'Gosh, maybe something hit in the side of the building, and we're just feeling the aftershocks.' "
Thousands of people poured out of their K Street offices, but most were cheerful about the unexpected midday break. The Capitol and related House and Senate office buildings closed for the day after the quake hit at 1.51 p.m. but staffers returned to work at the Pentagon and White House. The U.S. Geological Survey National Center in Reston, Va., also evacuated its facility.
Capitol Police and officials from the Architect of the Capitol's office were examining all of the congressional buildings for structural defects. Aides reported minor damage, including cracks in walls in the Rayburn and Longworth House office buildings.
With Congress out of session, the earthquake caused minimal government disruption, but traffic snarled as offices, schools, and day-care centers closed early, including Little Scholars, a popular day-care center for House and Senate aides located at the Library of Congress.
The quake was felt at the New York Stock Exchange and on Martha's Vineyard, where the vacationing President Obama was playing golf. Reporters with Obama said they felt the quake but were not sure if Obama did.
Obama later led a conference call with Homeland Security Secretary Janet Napolitano, White House Chief of Staff Bill Daley, National Security Adviser Tom Donilon and other top officials. They told him there were no initial reports of major infrastructure damage, including at airports and nuclear facilities and no requests for assistance.
Washington's Fire and Emergency Medical Services said that some injuries had been reported but "none appear to be serious." Some buildings had cracks and chimney damage.
The Metropolitan Washington Airports Authority said that flights were departing normally from at Ronald Reagan Washington National Airport but that some arrivals were delayed. Washington Dulles International Airport reported normal operations.
The region is not especially quake-prone, but there are faults under Virginia and Maryland. On July 16, 2010, a 3.6 magnitude quake hit the area, waking people from Virginia to Pennsylvania, and a magnitude 2 quake hit the region in May 2008.
The quake's epicenter was not far from Dominion Virginia Power's North Anna nuclear plant, where operators manually shut down both reactors as a precaution. But there was no apparent damage, said Bonita Billingsley Harris, spokeswoman for Dominion Virginia.
"The emergency diesel generators kicked as the power was lost," Harris told National Journal.
Residents rushing to make calls after Tuesday's 5.8 magnitude earthquake jammed area phone networks. "There appears to be a mass calling event, but we have no reports of damage to our network," said Sprint spokesman John Taylor. He encouraged users to send text messages rather than call, if possible.
Federal Communications Commission spokesman Neil Grace said the quake caused significant disruption to cell service. "We are also conducting a thorough assessment of the outages to determine appropriate next steps to improve communications services during emergencies," he said via email.
Washingtonians kept up a steady stream of Tweets, providing running commentary on President Obama's golfing, the Republican campaign and the news judgment of the cable networks. Howard Kurtz of the Daily Beast tweeted: "This just in: Productivity in DC has plummeted. What, you didn't notice?"
Nextgov.com's Katherine McIntire Peters contributed to this report.
---
August 23, 2011
https://www.govexec.com/federal-news/2011/08/58-magnitude-quake-strikes-east-coast/34716/