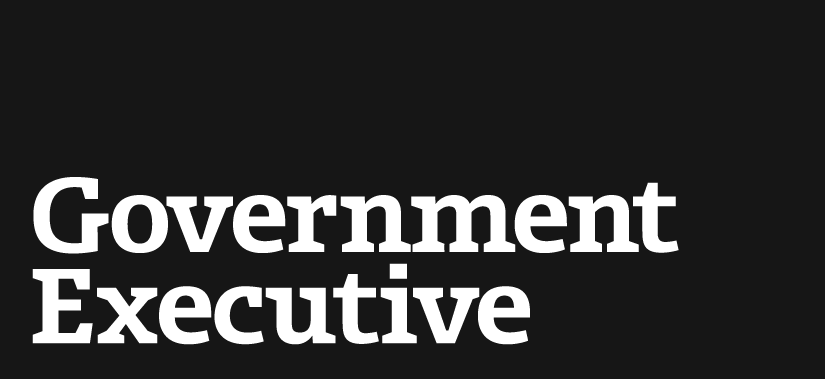 Report says inspectors general lack independence, resources
February 28, 2008
The federal government's top agency watchdogs, appointed to root out waste, fraud and mismanagement, lack the necessary staffing or budget autonomy to retain their independence, according to a report released Thursday by an investigative nonprofit group.
The Project on Government Oversight surveyed 49 inspectors general appointed by the president or agency chiefs to determine whether they have the tools and resources necessary to meet their oversight responsibilities.
The report painted a disturbing picture of IGs pressured by agency heads to keep unflattering reports private; threatened with staffing and budget cuts as retaliation for unwanted investigations; and encumbered by a pair of coordinating councils whose focus appears to be on reconciliation with agency management.
Beverley Lumpkin, a POGO investigator and lead author of the report, said inspectors general were being asked to "cross over an important line" to become team players and work with agency chiefs to solve program management issues.
The report indicated that all IGs were not created equal. Presidentially appointed IGs, who worked for larger agencies and were confirmed by the Senate, generally received more funding than agency-appointed ones, even those with critically important roles.
For example, the inspector general at the Consumer Product Safety Commission -- widely criticized in recent months for failing to prevent harmful toys and pet food from reaching consumers -- has only one staffer, and the Federal Election Commission has just four. Experts consulted by POGO found that IG offices with fewer than six staffers were incapable of exercising independence from parent agencies.
According to the Office of Management and Budget, spending for all IG offices has increased by more 73 percent since 2001, with a nearly 55 percent increase in spending for Cabinet department IG offices.
"Based on the measurable results they are making, IGs are as effective today as they have ever been," said agency spokeswoman Jane Lee. "Inspectors general are continuing to play a critical role in helping federal agencies be successful. They help identify and eliminate waste, fraud and abuse, and are doing so as much today as ever before."
Agency-appointed IGs also were not held to the same hiring standards as those appointed by the president. According to the 1978 Inspector General Act, presidentially appointed IGs are to be appointed "without regard to political affiliation and solely on the basis of integrity and demonstrated ability in accounting, auditing, financial analysis, law, management analysis, public administration, or investigations." The same criteria are not mandated for agency-appointed IGs.
Most of the serious problems with autonomy outlined in the report involved agency-appointed IGs. Many of these offices did not have separate line items in the president's budget, lacked staff auditors and investigators, and were forced to rely on their agency's general counsel -- rather than in-house attorneys -- for legal advice. The only presidentially appointed IG without its own counsel is the Defense Department.
Such a relationship can create an inherent conflict of interest because the general counsel is obliged to protect the agency and its bosses, according to Danielle Brian, POGO's executive director. "The [general counsel] is deciding what can be redacted and what should be released," she said. "It's in their best interest to redact what's embarrassing to the agency."
The survey noted one case in which a general counsel insisted that an IG redact information from a public report. The IG disagreed with the recommendation but felt compelled to oblige.
Some agency-appointed IGs complained they were dependent on the good will of agency chiefs for resources, could spend their office budget only after getting their bosses' approval and had to get permission to post reports on their Web sites. Agency chiefs also reportedly retaliated against IGs by threatening to withhold funds, the survey found.
"One IG said he was told point-blank by his former agency chief that the IG's request for additional funds would not be submitted because the agency chief knew the IG would then hire additional investigators, and the agency chief did not want any more investigations," the report said. "Another IG told POGO he had suffered retaliation from his agency head for an unwanted investigation in the form of the refusal to promote a highly qualified senior member of the IG's staff to fill a vacant Senior Executive Service position."
The report offered more than a dozen recommendations to improve IG independence. Among the suggestions:
Combining the two councils that supervise IG offices -- the President's Council on Integrity and Efficiency, and the Executive Council on Integrity and Efficiency -- to share resources, improve coordination and create a pool of employees who can assist smaller offices.
Removing the deputy director of the Office of Management and Budget as head of the councils. Clay Johnson, OMB's No. 2 official, chairs both councils, but POGO suggested that selecting an IG instead would provide greater independence.
Reviving a selection committee once used to help hire IGs.
Setting a fixed term of seven years for presidentially appointed IGs. POGO recommended that no cap be placed on the terms of agency-appointed IGs.
Some of POGO's recommendations were included in recent legislation to overhaul the IG Act sponsored by Sen. Claire McCaskill, D-Mo., and Rep. Jim Cooper, D-Tenn. Cooper's legislation passed the full House in October 2007, and McCaskill's bill passed the Committee on Homeland Security and Governmental Affairs in November.

Peg Gustafson, McCaskill's legislative counsel, said she expected to iron out the differences between the two bills in the coming months.

POGO plans to release a companion report examining misconduct and accountability in the IG community later this year.
---
February 28, 2008
https://www.govexec.com/federal-news/2008/02/report-says-inspectors-general-lack-independence-resources/26377/