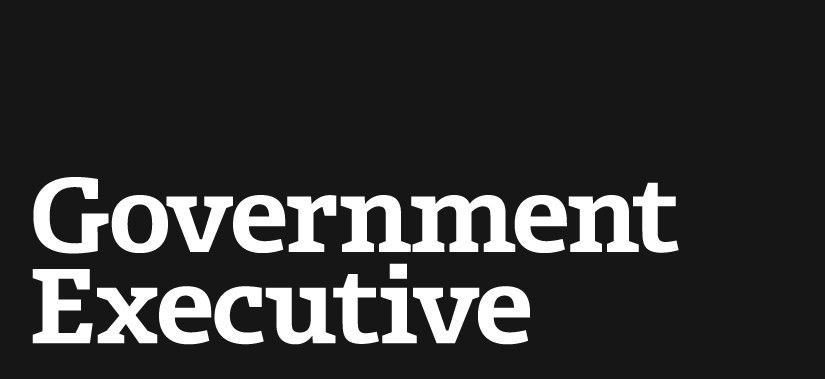 No agency left behind in hurricane relief effort
September 9, 2005

More than 60,000 federal government employees have been engaged in relief and recovery efforts in and along the Gulf Coast in the wake of Katrina, and agencies ranging from the Minerals Management Service to the Federal Communications Commission have roles to play. Here's a rundown of who's doing what.

Cabinet Agencies

Agriculture
USDA's first responsibility in an emergency is to make food available to victims. The Food and Nutrition Service has sent thousands of tons of food to the Gulf Coast from nearby warehouses, and it has issued emergency food stamps. The department sent veterinarians to head off any animal-borne diseases in the region; just inland is the heart of the U.S. poultry industry. The Farm Service Agency announced that emergency loans are available to farmers and ranchers who lost crops or livestock. The Forest Service has extensive incident-response experience from fighting seasonal wildfires in the West, and its personnel were among the first to arrive at the flooded Gulf Coast. Some 2,000 Forest Service workers were clearing roads of debris, so that emergency supplies could be delivered.

Commerce
Several Commerce Department agencies play significant roles in disaster readiness and recovery efforts. The National Oceanic & Atmospheric Administration uses satellites and surveillance jets to track threatening storms at sea. After Katrina made landfall, NOAA's Office of Coast Survey used boats equipped with sonar and scanners to assess underwater damage to the region's numerous ports, including the Port of New Orleans, the country's fourth-busiest. The Coast Guard and individual port authorities use NOAA's surveys to decide when to open or close ports.

On land, engineers and scientists from the National Institute of Standards and Technology evaluate how buildings and other structures withstand disasters, both natural and human-caused. NIST has not yet sent staff to the Gulf Coast to survey damage, according to NIST spokesman Michael Newman.

Economic Development Administration employees aren't first responders, but EDA officials have begun identifying opportunities for future economic development in the region. The EDA's community investment programs have helped communities redevelop after military base closings, after the departure of large local employers, and after disasters such as hurricanes.

The National Telecommunications and Information Administration manages the federal use of communications spectrum. Along with the Federal Communications Commission and the private sector, the NTIA provides wireless-frequency spectrum support for the Federal Emergency Management Agency during emergencies. When FEMA requested additional channels, NTIA worked to clear and transfer the needed spectrum.

Defense
When the National Response Plan is activated, the Army Corps of Engineers leads the reconstruction of public works such as levees, dams, and bridges. The department can also deploy armed forces to help civilian authorities deliver supplies, maintain order, and conduct urban search-and-rescue missions. Defense per- sonnel and assets remain under the military chain of command. As of September 6, there were 13,000 active-duty troops and 40,000 National Guard troops in the region, and 21 Navy ships nearby.

Education
Federal officials have met with state school executives to devise innovative, ad hoc plans for educating hundreds of thousands of displaced students. Federal law requires states to ensure that students who are homeless and those with permanent addresses receive equal access to education. "The 'homeless' statute was not written with something of this magnitude in mind," said Education Secretary Margaret Spellings. "We will worry about the fine print later."

Energy
The Energy Department is responsible for maintaining the nation's power supply, and its biggest asset is the nation's 700 million-barrel Strategic Petroleum Reserve. Energy Secretary Samuel Bodman authorized the loan of 12 million barrels of oil to energy companies to offset the initial shutdown of almost all U.S. oil production in the Gulf of Mexico. To further offset production losses, President Bush authorized the sealed-bid sale of approximately 30 million barrels, as part of a cooperative effort with the other 25 member nations of the International Energy Agency.

HHS
Under the National Response Plan, Health and Human Services leads health care efforts in a national emergency. HHS deploys strategic stockpiles of medicine and supplies, as well as the department's numerous doctors and nurses, many of whom have volunteered to serve at 40 field hospitals that HHS is setting up at regional military facilities.

Many of the doctors, nurses, and technicians of the National Institutes of Health are staffing field hospitals at military bases along the Gulf Coast. NIH sent 100 personnel to operate a field hospital in Meridian, Miss. Other NIH staff remained in Bethesda, Md., answering questions about individual patient treatment from physicians in the field. The Food and Drug Administration has also sent 275 Commissioned Corps doctors and nurses to the region.

When its medical expertise is requested, the Centers for Disease Control and Prevention provides personnel and lab support to local and federal health agencies. Last week, the CDC sent 30,000 doses of tetanus vaccine to the Gulf Coast.

Homeland Security
When the Department of Homeland Security was created in 2002, its secretary was put in charge of coordinating the government-wide responses to future crises. Secretary Michael Chertoff and FEMA Director Michael Brown have been the government's most visible actors in the Katrina aftermath, and both men have become targets for criticism. But other DHS elements have received praise: Coast Guard search-and-rescue teams pulled almost 23,000 people out of harm's way in the week after Katrina, while Customs and Border Protection distributed $2.4 million worth of clothing earlier seized at U.S. ports. Depending on the scale of a disaster, FEMA works with as many as 28 federal agencies to achieve 12 "emergency support functions." FEMA itself leads the urban search-and-rescue function, as well as the information and planning functions.

HUD
After a disaster, the Department of Housing and Urban Development collects assessments of damage to housing stocks. On Tuesday, HUD estimated that 436,000 government-assisted housing units had been affected in the Gulf Coast region, leaving an estimated 1.1 million people displaced. HUD identified 5,600 immediately available vacant units in department-owned housing, and announced it would offer mortgage-assistance programs to homeowners, and emergency construction funds to local housing agencies.

Interior
All of the Interior Department's agencies have been involved in Katrina-related activities. The Minerals Management Service oversees the nation's natural resource development, including oil production in the Gulf of Mexico. In Katrina's wake, MMS's regular inspections were delayed because most of the agency's helicopters were given over to relief and rescue work. A week after the storm hit, MMS reported that about 70 percent of the Gulf of Mexico's usual daily 1.5 million barrels remained bottled up.

The Fish & Wildlife Service has been clearing debris so that emergency supplies and personnel can reach afflicted areas. The National Park Service is the caretaker of the nation's 388 national parks, seashores, and monuments. In the days after Katrina hit, displaced residents began arriving at parks; NPS decided to temporarily waive campground fees nationwide.

"We're doing rescue, and squeezing in the science when we can," said U.S. Geological Survey spokeswoman Carolyn Bell. Many of the agency's boats are being used to rescue stranded residents and deliver food and supplies. USGS scientific responsibilities include measuring water levels and coastal erosion. The agency estimates that Katrina's storm surge may have reached 26 feet, about 8 feet higher than Hurricane Camille's.

The Bureau of Reclamation is working with the Army Corps of Engineers to restore public works in New Orleans. The Corps has requested 300 bureau engineers and employees, to oversee debris removal and the raising of temporary buildings. The bureau also hauled an experimental water purifier that can clean 200,000 gallons of water a day, from a government test site in Almagordo, N.M., to Pascagoula, Miss.

Justice
Justice Department agencies lend support to local law enforcement during an emergency. The Bureau of Alcohol, Tobacco, Firearms, and Explosives enforces the nation's gun laws in cooperation with local police forces. ATF's New Orleans field office was evacuated before Katrina hit. After the hurricane, ATF was regrouping and summoning additional personnel from out of state.

Labor
After a disaster, the Labor Department uses National Emergency Grants to put unemployed citizens back in the workforce, at least temporarily. By September 6, the Labor Department had made about $200 million in grants to Alabama, Louisiana, Mississippi, and Texas, for the hire of approximately 60,000 evacuees into relief and recovery jobs. The Occupational Safety and Health Administration has staff advising cleanup crews on work-site safety and distributing safety checklists in the region. Exhaustion is another concern. OSHA has no standard for the extended hours that relief workers sometimes take upon themselves, but it has encouraged supervisors to observe workers for signs of physical, mental, and emotional fatigue.

State
The State Department has been holding incident briefings for diplomats and reviewing offers of international assistance. It has accepted all offers of funds. Offers of specialized personnel and equipment remain under consideration until FEMA identifies matching needs.

Transportation
In national emergencies, the Department of Transportation is responsible for providing transportation for rescue and relief efforts. Many of the 1,600 supply trucks that DOT has so far provided came from a company in Atlanta that the department retained for emergency circumstances a few years ago, said spokesman Brian Turmail. Transportation Secretary Norman Mineta also requested that ships from the civilian Ready Reserve Fleet, ordinarily used to re-supply the armed forces, head to the Gulf Coast. Perhaps the biggest contract was a post-hurricane one with commercial air carriers. On September 3, commercial jets began arriving at Louis Armstrong International Airport, delivering food and medical supplies, and departing with passengers. Two dozen Federal Aviation Administration air traffic controllers and three dozen technicians directed and serviced the relief flights after generators were brought in and a makeshift control tower was erected.

Treasury
The Treasury Department has waived tax-credit requirements for owners of low-income housing units, letting them offer housing to all parties without penalty. Treasury spokesman Taylor Griffin said that Texas Gov. Rick Perry
's office estimated this measure would make available approximately 20,000 units in Texas. The Internal Revenue Service has extended September tax-filing deadlines for individuals and businesses in the affected area until October 31, and is supplying individuals with copies of their tax returns upon request.

Veterans Affairs
Katrina spared the veterans' haven of Pensacola, Fla., but not the VA hospitals in Gulfport, Miss., and New Orleans. VA's Gulfport facility was evacuated before Katrina hit, but about 200 patients and 360 staff and family members weathered the storm in New Orleans before military cargo planes and trucks transported them to other VA facilities.

Independent Agencies

EPA
The Environmental Protection Agency's emergency function is to identify and assess environmental hazards at disaster sites. EPA has been working with state health authorities to test the safety of local drinking and wastewater facilities, and conducting air surveillance to spot chemical and oil leaks. Like other agencies with their own air and water transportation, the EPA assisted the Coast Guard with rescue operations. On the regulatory side, EPA Administrator Stephen Johnson waived regional clean-fuel requirements to allay gasoline shortages sparked by Katrina.

FDIC
The Federal Deposit Insurance Corporation has encouraged financial institutions to temporarily suspend ATM fees, overdraft fees, and credit card limits in the affected area. FDIC has also posted an online list of which FDIC-insured banks are open in the region.

FCC
In an emergency that knocks out communications systems, the Federal Communications Commission acts to sustain or restore the system by lifting regulatory restrictions. The commission has issued over 30 such waivers since Katrina hit; one allowed a company to outfit a Humvee with satellite dishes and provide mobile VOIP phone service. But the damage to the region's communications infrastructure remains vast: Some 2 million telephone lines are down, affecting both landline and cellular phone service.

FTC
After a disaster, the Federal Trade Commission focuses on educating citizens about how to re-establish their credit status. The FTC also watches for charity scams and predatory offers of loan assistance.

GSA
The General Services Administration provides support to federal agencies involved in disaster relief and recovery. The task will require billions of dollars' worth of building space, supplies, equipment, and services contracts.

NIFC
The National Interagency Fire Center isn't a staffed agency, but a coordination group. Based in Boise, Idaho, it mobilizes incident-response teams and resources from nine government and state agencies, including the Forest Service and the NOAA. NFIC draws incident-response teams from member agencies, and then keeps track of where personnel and equipment have been deployed during a disaster.

NRC
The Nuclear Regulatory Commission is responsible for oversight of private nuclear power-plant operations. The night before Katrina hit, two NRC observers and 140 Entergy employees slept on air mattresses inside the Waterford 3 Nuclear Plant near New Orleans, shutting down the reactor and preparing to restart it after the hurricane had passed and evacuation routes were cleared.

SBA
After the president declares a federal disaster area, the Small Business Administration can offer home and business loan assistance to individuals in the region. The SBA disbursed $2 billion in loans related to last year's hurricanes. SBA disaster loans currently carry fixed interest rates of 2.6 percent for homes and 4 percent for businesses; the rates are a bit higher for borrowers who qualify for credit from private lenders. Second homes aren't eligible for disaster loans, and flooded businesses must secure flood insurance before the SBA will release funds.

USPS
The Postal Service suspended delivery to dozens of ZIP codes along the Gulf Coast, and is encouraging displaced citizens to file change-of-address forms at any post office or via telephone or the Internet. At post offices in the region, the Postal Service set up 10 hubs where citizens could receive their Social Security checks, which had already been mailed. Unclaimed checks were sent to forwarding addresses or returned to the Social Security Administration.
---
September 9, 2005
https://www.govexec.com/federal-news/2005/09/no-agency-left-behind-in-hurricane-relief-effort/20095/