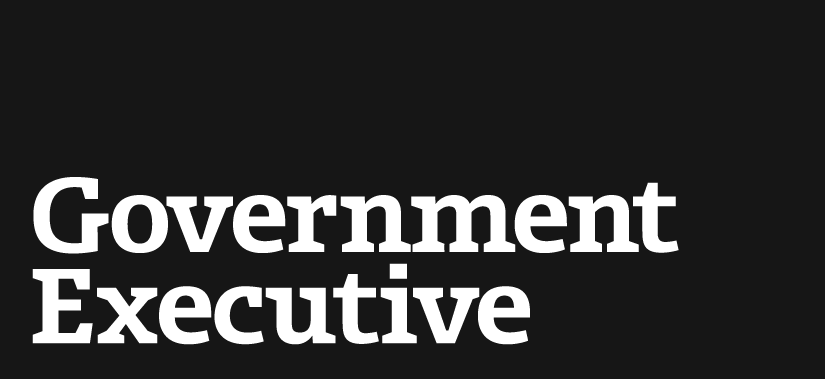 OMB director tries to repair damaged relationship with lawmakers
November 30, 2001

Returning from its Thanksgiving recess this week, Congress began struggling to finish the remaining appropriations bills, including one that will help communities build bridges. At the same time, Mitchell E. Daniels Jr., the White House's budget director, has been doing just the opposite, having spent much of the fall appearing to burn many bridges.

To put it bluntly, Daniels's current relationship with key members of Congress stinks. For weeks, the usually calm chairman of the House Appropriations Committee refused to take phone calls from the director of the Office of Management and Budget. The ranking member of the Senate Appropriations Committee has angrily suggested that Daniels ought to get out of Washington. And these two lawmakers are Republicans, who are supposed to be Daniels's friends.

OMB directors often have rocky relations with Capitol Hill because of competing legislative priorities. But as one veteran budget analyst put it, Daniels "is going above and beyond the call of duty." For instance, The Wall Street Journal's editorial page recently quoted Daniels as saying that the motto of members of Congress is: " `Don't just stand there. Spend something.' This is the only way they feel relevant."

Talk like that doesn't make you any friends on the Hill, where many members are thin-skinned. Asked how his relationship with Daniels might be improved, Senate Appropriations Committee ranking member Ted Stevens, R-Alaska, said that Daniels should "go back home to Indiana. I can't do anything about that relationship." Stevens added that Daniels owes Congress an apology.

Daniels, who is 52, said he now realizes that he may have gone too far in his drive for fiscal restraint. "It happens to us all," he said in a November 26 interview. "At least one sentence I uttered [about Congress] was not constructive, and I wish I had it back."

In fact, as the endgame approaches in this appropriations season, Daniels is doing some damage control. He is attempting to contact appropriators to smooth things over. (In the interview, he emphasized that he has the "greatest personal respect" for the lawmakers he works with regularly.) Daniels also gave a November 28 speech at the National Press Club to make his case on budget issues, although he said that address had been scheduled for quite some time.

Ironically, Administration officials touted Daniels's knowledge of Capitol Hill when he was nominated for the OMB job in January. He was a top aide to Sen. Richard G. Lugar, R-Ind., from 1977-82, and then was the executive director of the National Republican Senatorial Committee before joining the Reagan Administration as a political adviser. Later, he headed the Hudson Institute, an Indianapolis-based think tank, and he went on to work at Eli Lilly and Co., where he was a senior vice president until this year.

Even though Daniels had no full-time job experience related to the federal budget, his Senate confirmation hearing was a bipartisan love fest, and his first few months in office seemed to go smoothly. The first danger signs came during the summer, when the Bush Administration proposed setting an overall discretionary spending level for the 13 fiscal 2002 appropriations bills at $679 billion, including an extra $18.4 billion for defense.

Budget hawks in the House quickly noted that spending that much money when the economy was going south would require Congress to dip into the so-called Medicare trust fund--something they had vowed not to do. Daniels responded that there really is no such thing as the Medicare trust fund. Lawmakers acknowledged that while Daniels's argument was technically correct, it was politically flawed, since it left them vulnerable to charges of spending Medicare money on other programs. Daniels refused to back down, even after being called on the carpet by Republican members of the House Budget Committee.

That summertime skirmish paled in comparison to the battles that Daniels has fought this fall. Shortly after the September 11 terrorist attacks, key appropriators sought a quick agreement with the Administration on an overall discretionary funding level. The idea was that with such a deal in hand, Congress could finish the 13 spending bills without the usual bitterness and brinksmanship, which the country seemed in no mood for.

The four top appropriators--House Appropriations Committee Chairman C.W. "Bill" Young, R-Fla., and ranking member David R. Obey, D-Wis.; and Senate Appropriations Committee Chairman Robert C. Byrd, D-W.Va., and Stevens--agreed on the figure of $686 billion. That amount would have allowed for the President's defense increase, as well as a substantial boost for education. But Daniels would not budge beyond the $679 billion the Administration had offered during the summer. "If those boundaries were respected, we were amenable to shifts in priorities, within reason," Daniels said in the recent interview. "We felt, and continue to feel, strongly that we need to keep control of spending."

Appropriators were incensed. They reasoned that if the four of them could come to a bipartisan agreement on a spending level that they felt could pass both chambers, the Administration should quickly embrace it. An ugly standoff ensued for several weeks, and rumors even circulated that Stevens had called Daniels a particularly vulgar name, a claim that Stevens denied.

Finally, a deal was announced on October 2 allowing appropriators to indeed spend $686 billion--about 4 percent more than allowed under the budget resolution approved in the spring, and about 8 percent more than was spent in fiscal 2001. A Senate Republican leadership aide said that the administration only agreed to the deal after Senate Minority Leader Trent Lott, R-Miss., went over Daniels's head and appealed to Vice President Dick Cheney to intervene.

Daniels denied that Cheney was sent in to rescue him. "The Vice President has always been in the [legislative] mix," Daniels said in the interview. "We did try to negotiate some middle ground, but [appropriators] were unyielding, and we agreed."

In recent weeks, the Administration and Congress have been arguing over funds related to the terrorist attacks. Shortly after September 11, Congress approved $40 billion in emergency supplemental aid for repairing the damage in New York City, Virginia, and Pennsylvania, and for homeland and national security programs. Under the legislation, Bush could spend $20 billion immediately and with no strings attached; on October 17, he sent Congress a detailed request, still pending, for the other $20 billion.

In light of the anthrax scare and the funds federal agencies say they need for homeland security, key appropriators, members of the New York congressional delegation, and top Senate Democratic leaders decided that the $40 billion was insufficient. Daniels has vehemently disagreed.

In an October 16 speech to the Conference Board, Daniels said: "If the popular fictional producers on Broadway had wanted to write a truly boring show, they might have chosen to call it Springtime for Spenders. Well, that show has opened in Washington, and the fact that very few of us are really interested in matters of government spending doesn't mean that it can't have a long run in Washington." He added: "With a little imagination, almost anybody's pet project can be redefined to fit under the very welcoming headings of `war' or `recession' or `emergency.' "

Given those comments and others from Daniels about congressional spending patterns, it's easy to see why his relationship with the appropriators has soured. Young said it was difficult to understand the OMB director's "public criticism of the very people he has to have a good working relationship with."

Moreover, James Dyer, the staff director of Young's committee, contended: "This Congress is not sitting around dreaming up ways to spend money." Dyer added: "I think [Daniels] has decided he would rather attack the committee than work with it. His comments were reprehensible. I don't know how we can work with a guy who thinks we're irrelevant. In fact, I don't think we can."

With Christmas fast approaching, the dispute over spending on homeland security has stalled progress on the appropriations bills and on the economic stimulus package. Bush, so far, is standing by his budget director's call for fiscal restraint. The President threatened on November 6 to veto any measure exceeding the $686 billion cap on the 13 regular appropriations bills and the $40 billion emergency supplemental spending bill.

Daniels also has his defenders among budget hawks on the Hill. "He's a voice of sanity in a sea of spending in these appropriations bills," Sen. John McCain, R-Ariz., said in an interview. "I'd say they're spending money like a drunken sailor, but I've never known a sailor with that kind of imagination." And Rep. John Shadegg, R-Ariz., chairman of the conservative Republican Study Committee, said Daniels is not being too blunt. "In this town, you have to be that way with whomever if you want to achieve your goals," Shadegg said. "The appropriations process is a rough-and-tumble process in which the timid get rolled."

Rep. Fred Upton, R-Mich., agreed that Daniels is simply doing his job. And Upton has a unique vantage point, having worked for OMB Director David Stockman in the Reagan White House. "The Administration always has to play a little good cop, bad cop, and the OMB director traditionally does play [bad cop]," Upton said. He recalled that President Reagan told Stockman in 1980 that "he was offering him the toughest job in Washington, and that's certainly what it is. There's not a big constituency in saying `No.' "

Daniels agreed. "There's a built-in tension between my duty and the goals of some members of Congress," he said. "The word people least like to hear is `No,' and there are times when that is my assignment." He contended that it has been many years since a White House tried to clamp down on spending as much as this White House has tried to do. He added that, during the Clinton era, "this time of the year, the line was always to spend to get out of town. It's been a while since there's been some line-drawing done."

Reflecting on his recent budgetary pronouncements, Daniels said, "My comments have been institutional, unlike some that have come in the opposite direction," from Capitol Hill. He acknowledged that the Bush Administration's early attempts to decrease lawmakers' fondness for "earmarking"--or setting aside money in bills for specific pet projects--were unsuccessful. "There is an institutional tendency to spend," Daniels said of Congress. "It makes for better press at home."

Daniels said his job is not going to get any easier as next year's budget process approaches. Facing a war and homeland defense needs, the budget will be a "fascinating test of the maturity of this government. We will see if we can shift priorities to where they are so plainly needed."

Still, despite the bumps and bruises this year, Daniels said nothing has surprised him, even the rumors that he is taking his hard-line positions in preparation for running for the Senate from his home state of Indiana. He called that rumor "a joke." And he concluded: "We say in Indiana, `We were born at night, but not last night.' I knew what I was getting into." While Daniels may have known what he was getting into, it remains to be seen if he can get out of the trouble he seems to be in and rescue his relationship with Capitol Hill.
---
November 30, 2001
https://www.govexec.com/federal-news/2001/11/omb-director-tries-to-repair-damaged-relationship-with-lawmakers/10586/