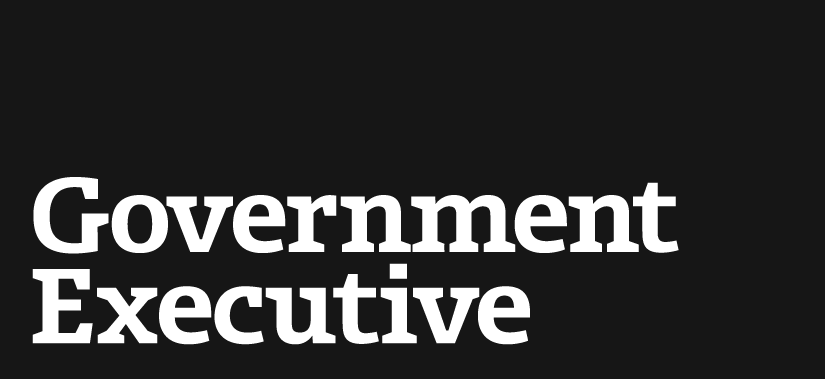 People: Shrink wraps up award
March 20, 2000
klunney@govexec.com
Every Monday on GovExec.com, the People column announces the arrivals and departures of top federal managers and executives. To submit an announcement, e-mail it to klunney@govexec.com or fax it to 202-739-8511.
Dr. Marilyn K. Gowing, director of OPM's Personnel Resources and Development Center, is the recipient of the Distinguished Psychologist in Management Award for 2000. The award is sponsored by the Society for Psychologists in Management, the professional association representing psychologists who work in managerial positions in the public and private sectors. Gowing is the first winner from the public sector.
Congrats are also in order for Navy employee Leslie Lauderdale of Camp Hill, Pa., who recently received two federal civil service awards. Lauderdale was presented with the Superior Civilian Service Award-the highest civilian honor that can be conveyed at the command level-from the Defense Logistics Agency at Fort Belvoir, Va. Lauderdale was also honored with the Navy Meritorious Civilian Service Award for her role in implementing a worldwide computer system for the Navy. Lauderdale, the Deputy Assistant Commander for Logistics Information and Innovation at the Naval Supply Systems Command headquarters, has worked in the federal civil service for 28 years.
EPA administrator Carol M. Browner named Mindy S. Lubber as regional administrator of EPA New England. Lubber joined EPA in 1995 as a senior policy advisor and became deputy regional administrator in 1998. She has been acting regional administrator since John DeVillars stepped down in January.
President Clinton nominated Marc Grossman as director general of the Foreign Service. Grossman joined the Foreign Service in 1976, serving as ambassador to the Republic of Turkey from 1994 to 1997. The director general of the Foreign Service assists the Secretary of State with personnel policies and programs in the State Department and the Foreign Service.
Sandra Bates will become the new commissioner of the General Services Administration's federal technology service, replacing Dennis Fischer, who is retiring in April after 30 years of public service. Bates has been serving as the deputy commissioner for the past two and a half years. Fischer will make the move from public to private as a department head and vice president in the sales and integrated solutions department of Visa, USA.
Trading one chamber for another, Andrew Fortin, manager of antitrust and privatization policy for the U.S. Chamber of Commerce, will soon set up shop as deputy chief of staff for Rep. Peter Hoekstra, R-Mich. During his 18 month stint at the Chamber, Fortin worked closely with Hoekstra on prohibiting Federal Prison Industries from making private sector sales of products and services made by federal inmates.
OPM's Investigations Service and Retirement and Insurance Service were recently presented with Hammer Awards, courtesy of Morley Winograd, senior policy advisor to the Vice President and director of the National Partnership for Reinventing Government. The Hammer Awards honor teams of federal employees and their partners for their contributions toward making government more efficient.
---
March 20, 2000
https://www.govexec.com/federal-news/2000/03/people-shrink-wraps-up-award/2041/