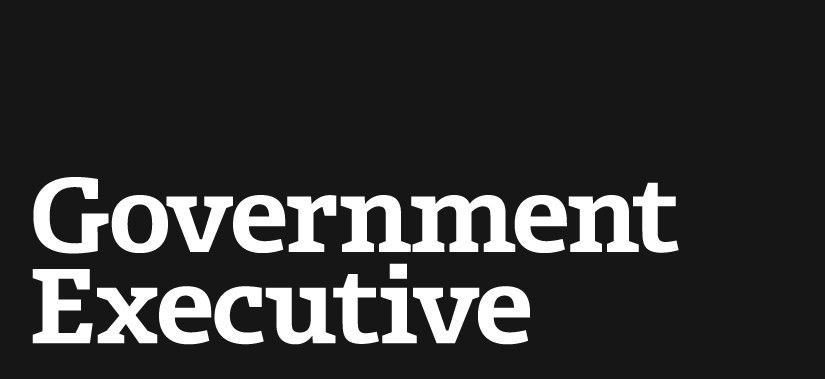 No Big Deal
May 1, 1997
Like the month of March, major defense evaluations tend to roar in like lions and leave bleating like lambs. On May 19, when Defense Secretary William S. Cohen issues the first congressionally mandated Quadrennial Defense Review (QDR)--the third major assessment of the U.S. defense posture since the end of the Cold War--advocates of sweeping reform will be disappointed.
As the Pentagon's new boss, Cohen is largely dependent on the ideas generated by his bureaucracy. "The system only served up incremental change," a senior military official said. "Any proposal with real teeth got knocked out by all these clashes at the lower levels, so what rose to the top tended to be toothless." The official added that "Cohen may also be boxed in by the system, because in some cases he was not being served [with] alternatives that he can sell on Capitol Hill."
By its very nature, an organization responsible for 2.5 million employees and for an annual $250 billion budget is resistant to radical shifts in direction. But some experts argue that even the kind of incremental fine-tuning contained in the QDR can force decisions that eventually will lead to major change.
"The first time I was in the Pentagon in the 1970s, someone pointed out that the Defense Department was like a big ship: even a one-degree alteration of its direction will over time result in a dramatic change of course," said Jacques Gansler, a member of the Defense Science Board and a QDR adviser. "I suspect five years from now we'll find that the QDR led to significant--though not revolutionary--change."
Certainly there are intense pressures for a dramatic restructuring. The Congressional Budget Office and General Accounting Office, for instance, contend that the Defense Department's present force structure is underfinanced by $50 billion-$150 billion over the next six years.
At the same time, increasing peacekeeping and humanitarian relief missions around the world raise the question of whether a defense force tailored to fight two major wars can cope with "operations other than war." The cost of such missions, coupled with a 70 per cent cut in acquisition funds over the past decade, is creating a modernization crisis for a military struggling to replace aging weapons systems.
There are also experts who argue that during this period of reduced military threats, the Pentagon should be investing in rapid technological advances in the area of communications, command-and-control, computers and intelligence, which portend a potential "revolution in military affairs."
To avoid a budgetary train wreck--and find an added $15 billion a year for modernization around 2000--many military experts believe the Pentagon review would have to substantively revise the five pillars of the U.S. defense posture: strategy, modernization, force structure, infrastructure and readiness. By most accounts, however, QDR participants have chosen to chip away at the edges rather than propose a blueprint for rebuilding.
Pentagon insiders say the QDR's strategic assessment goes further than any other previous effort to address emerging challenges such as peacekeeping operations, containment of weapons of mass destruction and realizing the full potential of new technologies.
The review process remains grounded, however, on the proposition established by the Pentagon's 1993 Bottom-Up Review that U.S. military forces be capable of fighting two major regional contingencies (MRC) nearly simultaneously. The services use that fundamental requirement to justify their present force structure of 10 Army divisions, 11 Navy aircraft carrier battle groups and 13 Air Force fighter wings.
Many proponents of dramatic military reform argue that only by relaxing the two-MRC requirement can the services make the spending cuts necessary to afford the costs of full modernization. Given the trend toward coalition warfare, such advocates argue that it is unrealistic for the Pentagon to assume it would ever have to fight alone against two opponents on the order of a North Korea and Iraq.
But, in an interview late last year, Gen. Dennis Reimer, chief of staff of the Army, said: "When I look around the world, I still see potential problems with Saddam Hussein and on the Korean Peninsula. So when people argue that we ought to drop the two-MRC requirement, my response is, which problem do we wish away?" By most accounts, that argument has won the day. With the "two-MRC" scenario remaining in place, don't expect the QDR to propose major cuts in force structure. The service chiefs also argue that their present forces are already working overtime to respond to the steady drumbeat of humanitarian and peacekeeping missions. The Navy's fleet of 345 surface ships reportedly will be cut by 15, and its 72-vessel submarine force by two. The Air Force, which has already cut its Cold War force structure in half, is slated to lose one of its 13 fighter wings.
While the Army may have to make major personnel cuts, perhaps on the order of 50,000 "active-duty equivalents," look for a reduction primarily in reserve forces and civilian jobs, with only small slices in active-duty troops. Pentagon spokesman Kenneth Bacon all but confirmed that no major force structure cuts are in the offing when he said on May 2nd that Cohen had rejected the elimination of two Army divisions. "That possibility is off the table," Bacon said.
Because they represent massive jobs programs and much-desired military capability, major weapons programs are almost never canceled. Rare exceptions, such as the Navy's canceled A-12 attack plane, prove the rule. Because of unquestioned U.S. air superiority, many experts believed the Pentagon's $415 billion program for three new fighter aircraft (the Air Force's F-22, the Navy's F-18E/F and the Joint Strike Fighter) was ripe for a QDR cancellation.
The services argued, however, that their modernization programs have been starved for most of the 1990s, and that they must replace aging aircraft or risk losing the critical technological edge that ensures superiority. Rather than cancel a new aircraft, the QDR turned to the time-tested method of "stretching out" the programs--buying them over a longer period of time.
Several defense experts have proposed a "tiered-readiness" system that would keep only a relatively small number of rapid-reaction forces at high states of readiness, with other forces maintaining a lesser edge. But a continuing spate of real-world contingencies has given the services little room to relax operations schedules or training regimes. The idea of reduced readiness is also anathema to senior service leaders, who witnessed cuts in training, operations and equipment maintenance disastrously "hollow out" the force in the 1970s.
Even efforts to compel the Army to rely more heavily on reserve forces that theoretically could be ready to fight in 90 days in the case of two major regional wars--a de facto nod to tiered readiness--have been shunned.
With the other major pillars of defense spending largely off the table, the QDR is likely to recommend major cuts in basing and support infrastructure. Studies have indicated that the Pentagon could save billions of dollars annually by "privatizing" or "outsourcing" many support functions such as base operations and maintenance depot work.
Major personnel cuts at military depots and base closings are politically explosive. Largely to protect home-state military installations, which could shift location if fully privatized, key Members of Congress have pushed through a requirement that government employees conduct 60 per cent of the work at such facilities. Several lawmakers have warned that they will fight Cohen's May 6 recommendation to reconvene the Commission on Base Realignment and Closure.
"I think in terms of strategy, a lot of people will give the QDR high marks for taking into account the need to prepare for peacekeeping operations, new challenges and rapid technological change," a source familiar with early QDR drafts said. "In terms of transforming the military to meet and fund those challenges, however, there is a disconnect. It's still very much a salami-slice approach."
---
May 1, 1997
https://www.govexec.com/federal-news/1997/05/no-big-deal/2919/