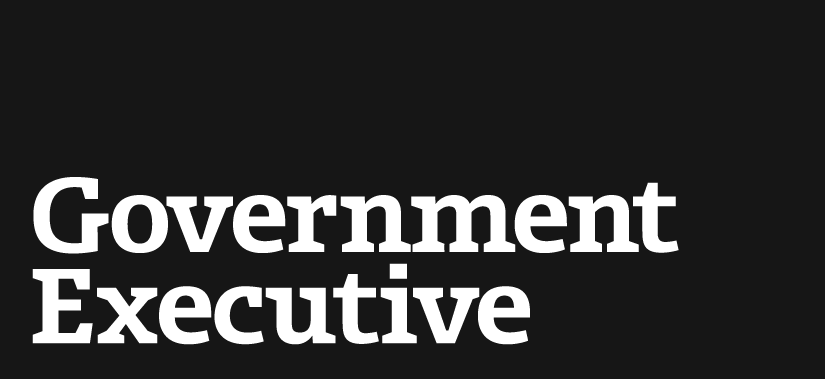 News Briefs
September 18, 1996
September 18, 1996
THE DAILY FED
News Briefs
ACE Meeting
Items From OPM AM September 18th
Items From OPM AM September 17th
---
From Americans Communicating Electronically (ACE):
---
Americans Communicating Electronically (ACE) Meeting:
September 19, 1996
10 - Noon
SBA 8th Floor Conference Room
409 3rd Street SW
Washington, DC
METRO: Federal Center SW Metro Stop

Agenda:
1. FEDERAL AGENCY OPTIONS FOR CONVERTING DATA FOR THE NET
Learn how your agency can benefit from the data conversion services provided by Unicor, Federal Bureau of Prisons, U.S. Department of Justice. Frank Hurst, 202-508-8465.
2. OLYMPICS WEB SITES
Claude Wilson will discuss and demonstrate Olympics sites with their 84 nodes that received more than 274 million visits. During the games these sites averaged about 13 million visits per day. (about 180 million visits during the games).
3. HOW SCHOOLS AND NONPROFIT ORGANIZATIONS ACCESS SURPLUS COMPUTERS FROM FEDERAL GOVERNMENT AGENCIES
Come learn more about the process of implementing Executive Order 12,999 which will streamline the process of getting excess government equipment into schools and non-profit organizations.
4. COMMUNITIES ACROSS THE NATION ARE PREPARING FOR NETDAY96
Weekends in October will see volunteers flocking to local schools to work on modernization efforts that will bring their community schools into the era of connectivity. If you are not involved in your community effort, check out ACE Homepage menu item on Connect Your School. Click on your state and access information or volunteer.
NEW Linkages About Public Access Available Through ACE
Americans Communicating Electronically (ACE) offers several new services to its online visitors. ACE's Web site (http://www.sba.gov/ace) links visitors to a guide providing government information. Visitors to the site's directory to public access projects can find out what communities throughout the nation are doing to improve public access. The site also provides information on how to acquire recycled computers for use in one's community and what to do with surplus computers that are lying idle.
---
The following news summaries are from OPM AM, the daily newsletter of the Office of Personnel Management. OPM AM is available on OPM Mainstreet, the agency's electronic bulletin board, at 202-606-4800.
---
FROM SEPTEMBER 18 OPM AM:
THE FEDERAL DIARY--Federal retirees won't know until Congress adjourns whether their retirement COLA will be paid in January or continue to be delayed until April (The Washington Post).
DRUG TESTING--The number of major U.S. corporations that use drug testing has risen 277 percent since widespread testing began in 1987, according to a nationwide survey (The Washington Times).
WORK & FAMILY--Single-parent families can be successful when trust, firm rules and a strong parental example of resiliency are present (The Wall Street Journal, Work & Family)...Family-friendly policies come to Wall Street (The Wall Street Journal).
FROM SEPTEMBER 17 OPM AM:
THE FEDERAL DIARY--"The Senate is due to take up the Treasury-Postal Service appropriation bill today. What it does or doesn't do with the $23.7 billion package could be a tip-off to what might happen to other controversial bills as Congress races to adjourn this month." (The Washington Post)
GOVERNMENT SPENDING BILLS-- "The White House and Republicans in Congress began talks in hopes of avoiding a pre-election standoff over defense and domestic spending priorities for the new fiscal year beginning Oct. 1." (The Wall Street Journal)
GOVERNMENT SPENDING BILLS (PART 2)--"The White House and Congress face a nearly $7 billion guns-vs.-butter dispute as they struggle to pass nearly a dozen major spending bills by the end of the month." (The Washington Times)
STOPPING MEDICAL FRAUD-- "Terry Fletcher was unemployed in 1993 after losing her job as a sales representative for a Rockville clinical laboratory. Now she leads a life of leisure....(and) owes her reversal of fortune to changes in the federal False Claims Act, a Civil War-era statue that rewards people for blowing the whistle on fraud against the government." (The Washington Times)
STATES REVERSE HMO GAG ORDERS-- "In a sign of growing concern about the practices of some health maintenance organizations, 16 states have adopted laws this year to nullify efforts by HMOs to limit what doctors can tell their patients." (The New York Times)
HEALTH HEADLINE-- "Maternity-Stay Bill Has Good Chance Of Passage Among Health Measures" (The Wall Street Journal)
POTPOURRI-- Cleveland toy maker honored in July by the Clinton Administration for the company's commitment to its employees and community (The Washington Times).... "The Washington area has sprouted an industry of professionals who will do just about any family service for a fee. Unlike the hired help who will walk your dog or get your car inspected, the mission of these new companies is to handle the parenting matters for which you don't have time." (The Washington Post).... "Misreading the Gender Gap" (The New York Times).... "Millions of Americans routinely ignore one of their mothers' most important pieces of advice: wash your hands after you go to the bathroom." (The New York Times)
---
September 18, 1996
https://www.govexec.com/federal-news/1996/09/news-briefs/930/