Holding employees accountable
Supports legislation to hold employees accountable for their performance and conduct, but hasn't been specific about which piece of legislation. "From the top leadership to mid-level managers to entry-level employees, everyone at the VA must embody the highest workplace standards," her platform stated. "Supervisors must be empowered to suspend or remove underperforming employees in accordance with due process not only for the good of the organization, but in service of our nation's veterans." Would protect whistleblowers at the same time, though.
Privatization
Would fight wholesale privatization of the VA health care system.
These problems are serious, systemic and unacceptable. They need to be fixed, they need to be fixed now.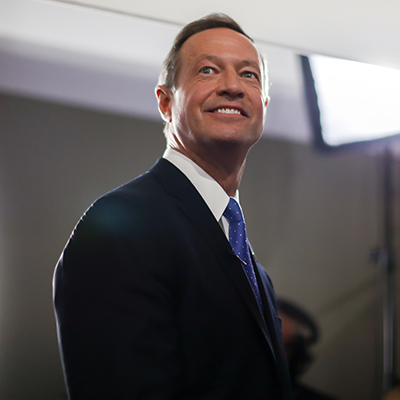 Martin O'Malley
Holding employees accountable
Would deploy "VetStat," a program he developed as Maryland governor to track the needs of vets in his state, to "pinpoint and ameliorate problems at the VA before they spiral into widespread crises." The data system "would improve senior policymakers' visibility into service delivery on the frontlines and help them allocate resources optimally," he said. O'Malley's platform also calls for efforts to "utilize data to improve transparency and would "empower senior VA officials around clear priorities and hold them accountable."
Privatization
To eliminate VA's backlog of care, O'Malley's platform states he would support using "vouchers to receive care from private providers."
Those who serve honorably and later find themselves on the wrong side of the law because of issues stemming from their service stand to benefit much more from counseling and therapy than incarceration. Martinomalley.com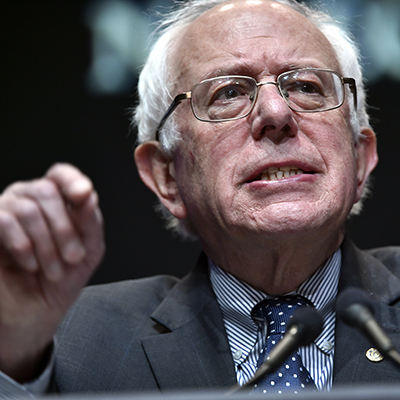 Bernie Sanders
Holding employees accountable
Sanders authored the 2014 Veterans Access, Choice and Accountability Act to improve care and increase accountability at the VA. The law is intended to improve care at VA but also makes it easier to fire and demote senior executives engaged in wrongdoing.
Privatization
Sanders does not support VA privatization.
Instead of cutting benefits for the men and women who have served our country, we should ask the most profitable corporations and the wealthiest among us to pay their fair share. Berniesanders.com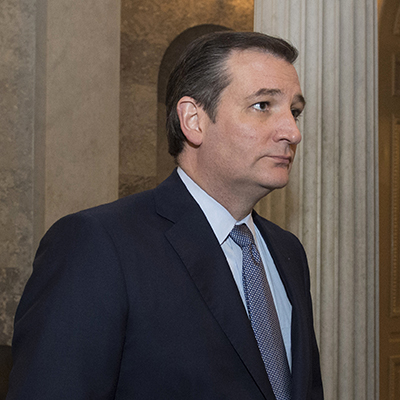 Ted Cruz
Holding employees accountable
Cruz added an amendment to a November Senate appropriations bill that would require VA to "submit to Congress a report on wait times for medical appointments at the South Texas Veterans Health Care System of the Department of Veterans Affairs." In a Veterans Day speech in New Hampshire, Cruz also criticized the department, saying, "If I'm elected president, there is going to be accountability. People will be fired and anyone criminally liable will be prosecuted."
Privatization
Cruz supports privatization and more choice for veterans, asking in a New Hampshire speech "Why can't every veteran choose to go to any doctor he or she wants?"
I believe each of our vets knows a heck of a lot better what is needed for [his or her] health care than does some bureaucrat in Washington. Boston Globe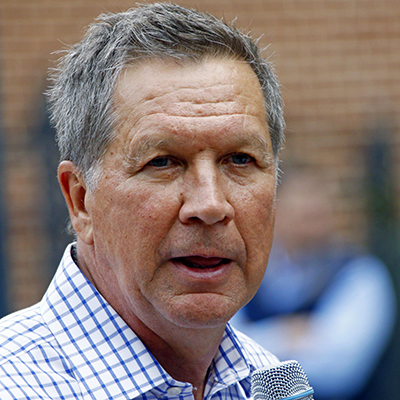 John Kasich
Holding employees accountable
Kasich says he supports better management and less centralization at Veterans Affairs, telling Jake Tapper, "We've got to get some of the smartest business minds in the country together to create a model. And that model is going to be more decentralized."
Privatization
Supports a more robust voucher system for veterans to get health care outside of the VA, saying, "We need to expand the voucher program so a veteran can get the health care they need as soon as they can possibly get it, and [they] should not be just limited to the VA hospitals."
Veterans are our golden employees. They're our golden citizens. What they do for our country, this is — this is a terrible, terrible situation and they ought to be our highest priority. CNN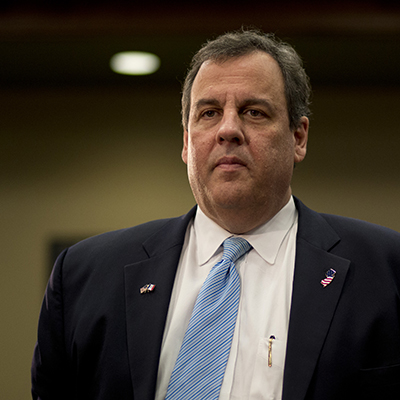 Chris Christie
Holding employees accountable
Christie would "hire a qualified professional who has run a major healthcare system in this country to be Secretary of Veterans Affairs."
Privatization
He would let veterans go to any medical facility for health care, and use private sector and nonprofit hospitals to "supplement treatment delivered from veterans' hospitals."
We have to all admit that we failed. NJ.com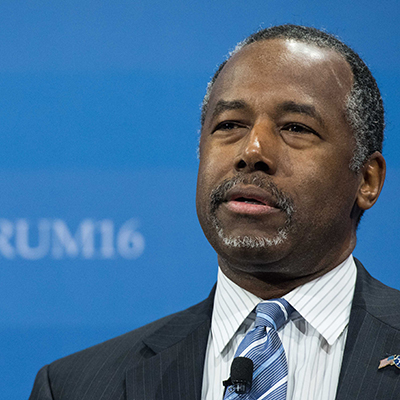 Ben Carson
Holding employees accountable
Would eliminate the entire department and move some of its functions into the Defense Department, making employee accountability a moot point.
Privatization
He would eventually eliminate the Veterans Health Administration, but in the meantime, he would offer veterans their choice of medical care at a Defense, VA or civilian facility.
The VA is like the federal version of the Department of Motor Vehicles: inefficient, incompetent and infuriating. Except the VA is much worse: at least the DMV's long wait times do not kill its applicants. USA Today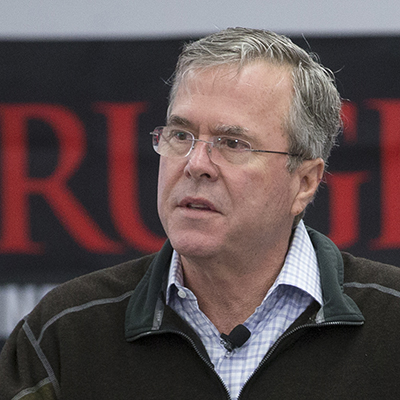 Jeb Bush
Holding employees accountable
Would expand the firing authority in the Choice Act to all VA employees, "especially those who engage in any conduct that results in a lapse of care for a veteran, or are responsible for waste, fraud, and abuse." He would also fire "bureaucrats who refuse to make bidding for VA contracts competitive (as required by law)" his website states. Paid administrative leave would be limited to 14 days, and the department would be able to rescind SES employees' pensions "if convicted of a felony related to VA," and their bonuses at any time. There would be a new disciplinary process for managers who retaliate against whistleblowers.
Privatization
He would allow veterans to choose their own doctors outside the VA system if the VA did not meet their needs. He would allow VA pharmacies to fill subscriptions from non-VA doctors.
The entire system needs to be simplified, reformed, and refocused on its most important mission — to "care for those who shall have borne the battle." National Review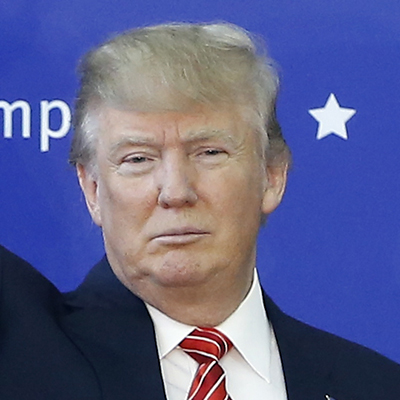 Donald Trump
Holding employees accountable
He would "make the VA great again" in part "by firing the corrupt and incompetent VA executives who let our veterans down." Whistleblowers who expose waste and mismanagement would be "rewarded, not punished."
Privatization
Would privatize the Veterans Health Administration. "All veterans eligible for VA health care can bring their veteran's ID card to any doctor or care facility that accepts Medicare to get the care they need immediately," his website states.
The current state of the Department of Veterans Affairs is absolutely unacceptable. Over 300,000 veterans died waiting for care. Corruption and incompetence were excused. Politicians in Washington have done too little too slowly to fix it. This situation can never happen again, and when Donald J. Trump is president, it will be fixed – fast. donaldjtrump.com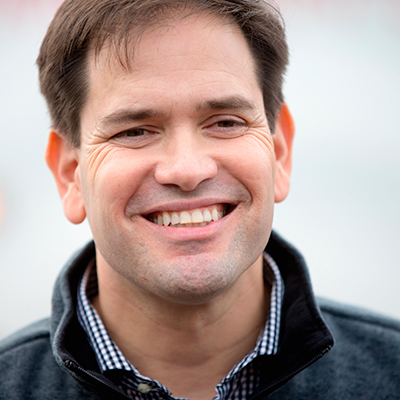 Marco Rubio
Holding employees accountable
According to his campaign website, Rubio "has introduced legislation allowing secretaries of the VA to remove any VA employee based on performance or misconduct. Without the basic accountability this measure offers, we'll never have a VA that works for veterans rather than bureaucrats." In the Aug. 6 GOP debate, Rubio said it was "outrageous [the VA has] only fired one person to date" following the wait time scandal.
Privatization
Rubio's plan "supports giving [veterans] the option to use the exact same funds to see an approved private sector provider of their choice."
The VA system is outdated and broken, and far too many veterans are homeless, unemployed or impoverished. marcorubio.com
The 2016 presidential campaign is in full swing, with more than a dozen contenders expressing how they would manage the civil service and federal agencies. Our series examines what each contender has said about the size, function and management of the federal government during the campaign.