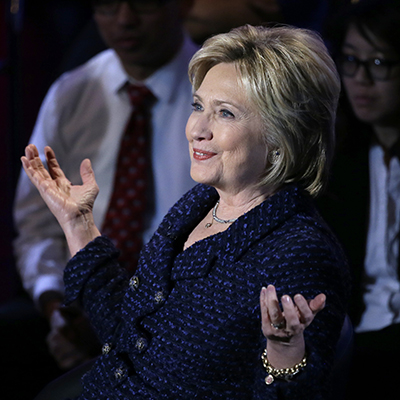 Hillary Clinton
Statements on Federal Pay
Clinton won the endorsement of the AFGE, with J. David Cox saying she "shares AFGE's vision for a strong and vibrant government workforce."
I also want to make the federal government a model workplace by providing paid parental leave. For a relatively modest cost, we can provide that to all federal employees. 2007 campaign stop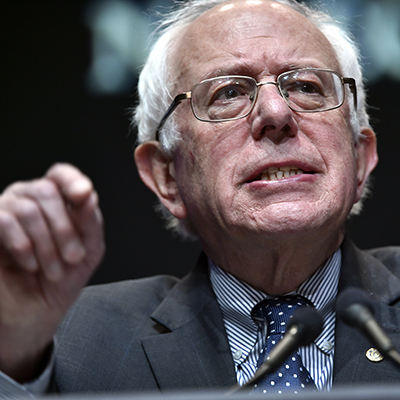 Bernie Sanders
Statements on Federal Benefits
Sanders has supported expanded benefits for feds during his time in the Senate. He was against proposals to lower the inflation calculation for cost-of-living changes for federal retirees' annuities. Sanders also has backed laws to allow retirees to take tax deductions on their Federal Employees Health Benefits Program plans.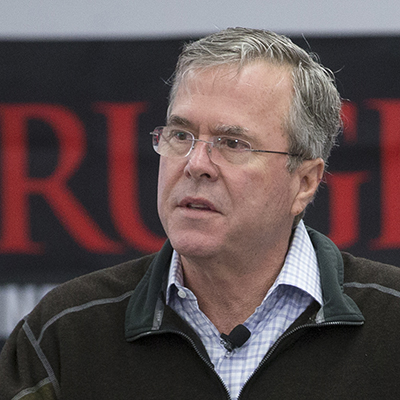 Jeb Bush
Statements on Federal Pay
The former Florida governor would end automatic annual across-the-board pay raises for federal employees and institute a merit-based pay system. He would also award bonuses to managers who identify ways to save money and "shrink government."
Statements on Federal Benefits
Bush's "Service First" plan for civil service reform as governor of Florida made managers at-will employees and downsized the workforce, but it did call for some perks for remaining state workers. Bush pitched giving employees the option of cash payouts for up to three days of unused annual leave. He also proposed setting aside $40 million for pay-for-performance bonuses, which would have been determined in part by peer — rather than managerial — reviews.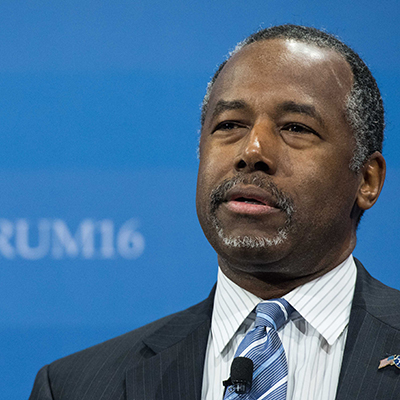 Ben Carson
Statements on Federal Pay
The retired neurosurgeon does not have specific plans on pay, but has made numerous references to highly compensated bureaucrats. His government reform plan promises to "establish a governmentwide culture that holds managers and employees accountable for their success or failure in meeting performance objectives -- with real consequences in either case." This could take the form of pay for performance.
Statements on Federal Benefits
Carson has not announced plans to change federal employee benefits.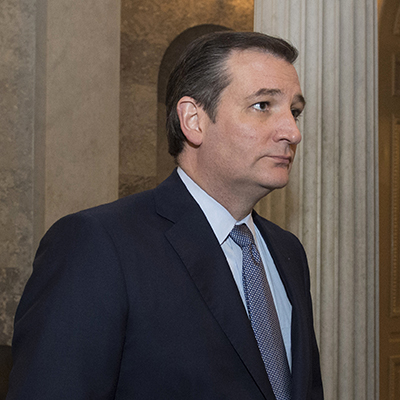 Ted Cruz
Statements on Federal Pay
A November analysis by Government Executive found his proposals would eliminate over 150,000 federal jobs. In a November column for National Review, Cruz criticized federal raises and called for a pay-for-performance type system for feds.
Rather than automatically increasing federal workers' pay annually, workers will have more opportunities for merit-based pay increases. National Review op-ed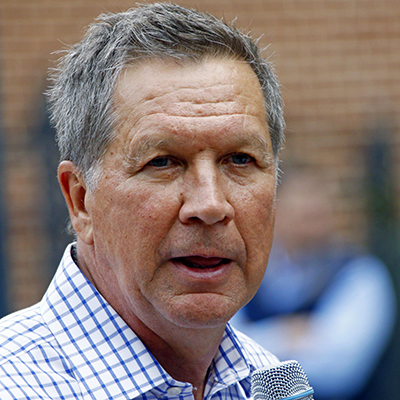 John Kasich
Statements on Federal Pay
Kasich has not commented publicly on federal pay outright, but has not supported federal public sector unions while governor of Ohio. A Kasich-backed bill passed in 2011 that outlawed public-sector union strikes, banned binding arbitration and gave local Ohio governments more control over public employee salaries. In 2011, he told a radio show "Two million federal workers negotiate zippo, zero."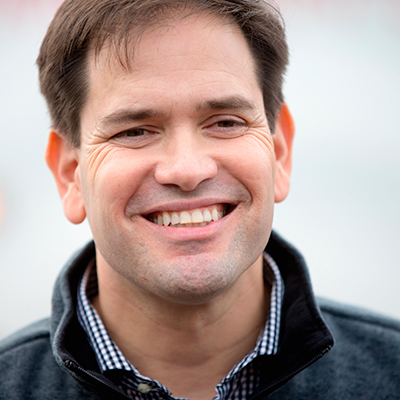 Marco Rubio
Statements on Federal Pay
Rubio has promised increased federal employee accountability and says he would fire those who don't do their jobs properly.
Statements on Federal Benefits
The Florida senator proposed opening the Thrift Savings Plan to all Americans without employer-sponsored retirement programs. The Federal Retirement Thrift Investment Board, which administers the TSP, was not a fan of the idea, saying it would greatly dilute the agency's focus on its current federal employee and retiree participants. Earlier in his Senate career, Rubio took a shot at feds' health benefits, calling it "immoral" that the "bureaucrats" at VA have more options for their health care than the veterans they serve. He sought to protect health benefits in 2012 for military personnel, however, proposing to ensure certain TRICARE fee increases would not exceed the percentage increase of military retirement pay.
The twisted irony is that members of Congress – who are employees of the citizens of the United States – have access to a superior savings plan, while many of their employers – the American people – are often left with access to no plan at all. Senate press release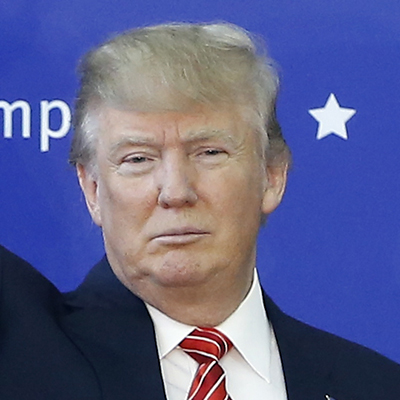 Donald Trump
Statements on Federal Pay
Trump has announced plans to hold federal employees more accountable for their job performance, improve government efficiency and reduce bureaucracy (though he would hire more people in the area of border security). He has not specifically addressed how he would handle pay for federal employees.
Statements on Federal Benefits
Trump has not been specific about how or if he would change federal employee benefits.
The 2016 presidential campaign is in full swing, with more than a dozen contenders expressing how they would manage the civil service and federal agencies. Our series examines what each contender has said about the size, function and management of the federal government during the campaign.