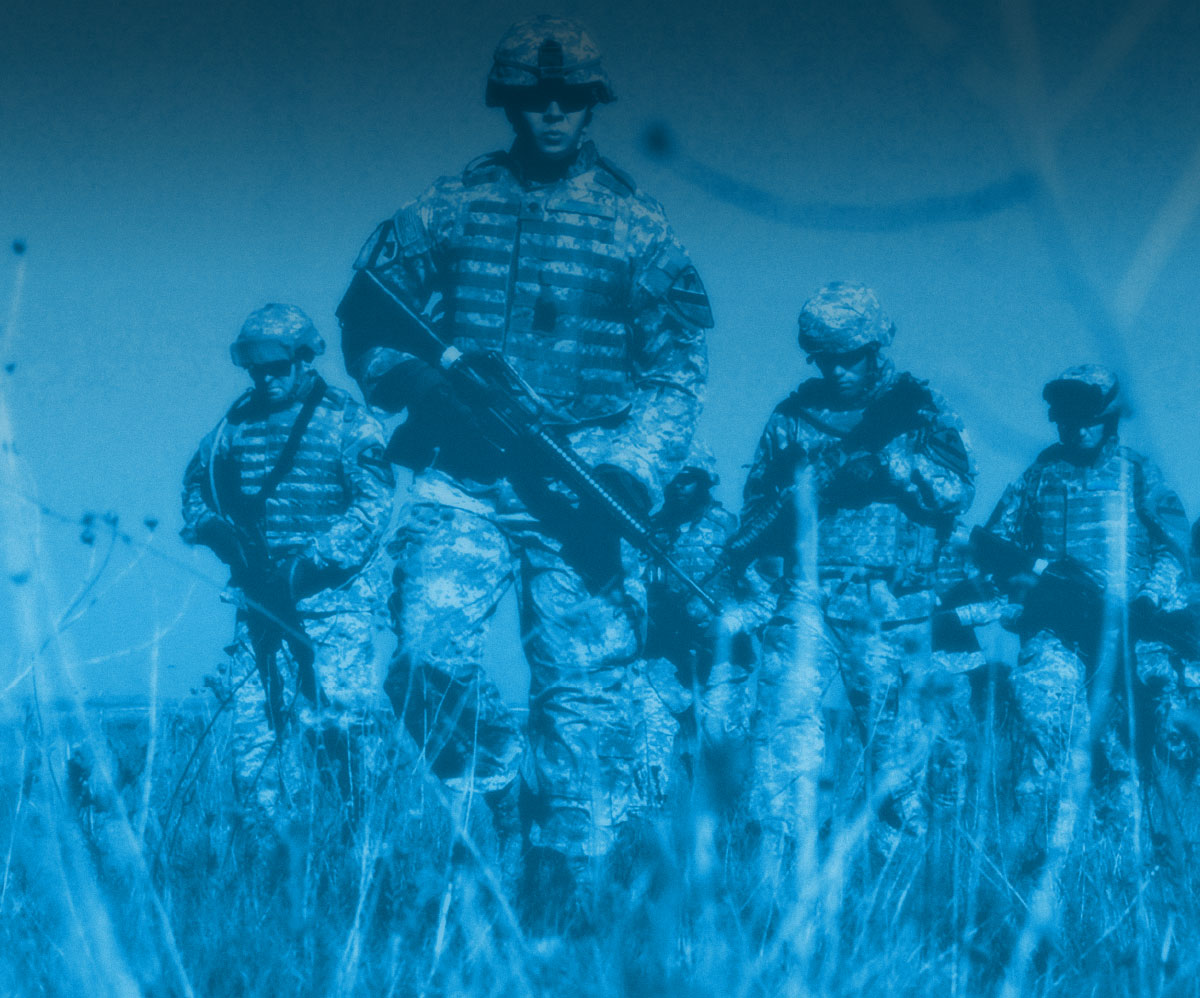 In 2011, Lauren Augustine was an Army specialist operating RQ-7B Shadow unmanned aerial vehicles from Camp Taji in Iraq. She knew that at the end of her deployment, the skills she'd learned wouldn't translate directly to civilian employment.
Enter the revamped Transition Assistance Program, designed to ease service members' transition from structured uniformed duty to life as working civilians. It included a course on resume writing that Augustine, a Virginia Tech graduate raised in Woodbridge, Virginia, says "instilled some confidence in how to look for jobs and the need to tailor my resume for the jobs I was applying for."
She realized that during her military service, "I did manage soldiers and oversee the mission on a daily basis. So there were some secondary or tertiary skills I was able to capitalize on." She ended up as a legislative associate at Iraq and Afghanistan Veterans of America, which represents those who have served in America's recent wars.
The same year Augustine was deployed in Iraq, President Obama gave a speech at the Washington Navy Yard directing the departments of Defense and Veterans Affairs to design a "reverse boot camp." At the time the unemployment rate for recently separated younger veterans was 12.4 percent, or three points higher than that for all vets, and would in some months reach as high as 20 percent for those recently separated.
Obama promised the agencies would "devote more time on the back end to help our veterans learn about everything from benefits to how they can translate their military training into an industry-accepted credential."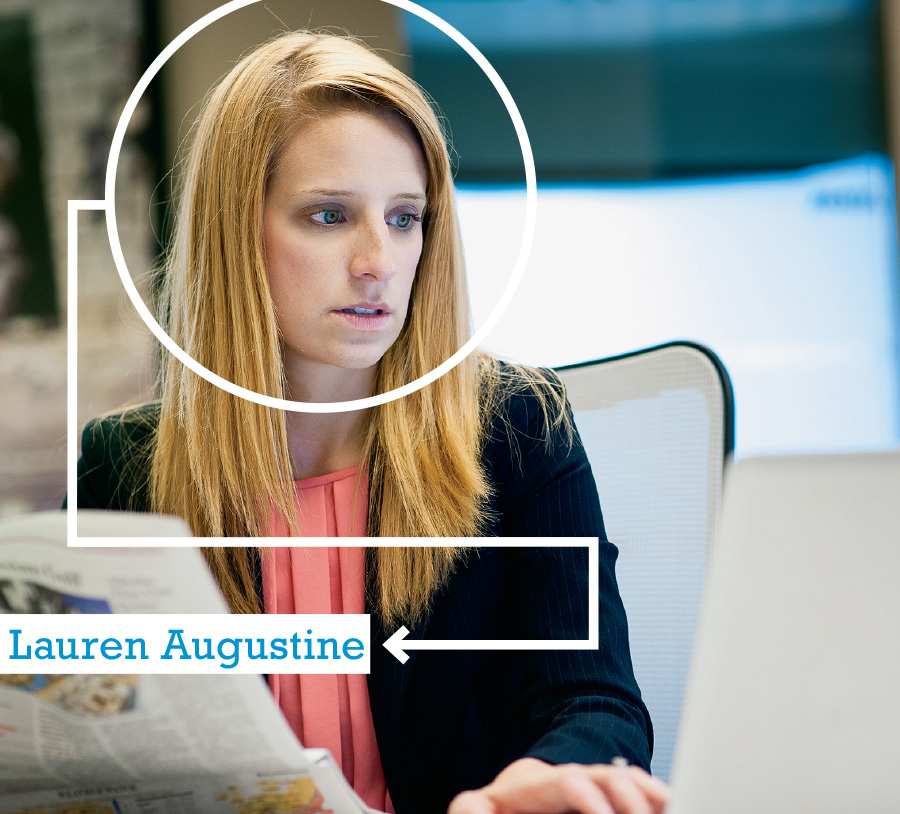 The goal was to expand the voluntary orientation program for new vets from three days to at least five, to standardize financial, psychological and career counseling programs and to "transform the military's approach to education, training and credentialing for service members."
A six-agency task force, led by a steering committee of eight senior executives and flag officers, began meeting twice weekly, while working sub-groups met daily. Fifteen months later, the administration was prepared to launch the revitalized Transition Assistance Program—now mandatory—to serve 250,000 departing service members annually in up to 6,000 classes at 206 military installations worldwide.
"It was clear Obama wanted something different for the young men and women putting their lives on the line for their country," says Pat Tamburrino, former deputy assistant Defense secretary for civilian personnel policy who co-led the Veterans Employment Initiative Task Force with VA executive John Gingrich (now retired). "Many veterans can't translate their military experience to the civilian environment and fall through the cracks because they don't know how to use their benefits."
Obama's charge "was unique in that it was not a vague policy statement, but a specific speech, after which his senior White House economic advisers were talking to us," Tamburrino says. "That was pretty motivating."

The new curriculum for creating what task force members call "a warm handover" for departing service members also tapped expertise in the departments of Labor and Education, as well as the Small Business Administration and the Office of Personnel Management.
"For an interagency group to function, everyone has to set aside their own agendas and work together for the veterans," says Teresa Gerton, the Labor Department's deputy assistant secretary for policy at the Veterans' Employment and Training Service. "It was an example of cooperation in a fashion amazing for government."
The task force created a five-day training regimen that "offers a much more standardized curriculum" than before, Gerton says. "The VA teaches two separate blocks on benefits, DOD teaches a period on resilience and family adjustments. The Labor Department teaches a three-day workshop for civilian employment, during which the veteran will have created an individual transition plan, written a cover letter and resume, and done Web-based research on local labor markets and careers. The veteran will have a strategy for how to proceed."
For years, veterans orientation "was voluntary, and there was little fidelity to capture who attended the programs, no governance on the ideal measure of success," says Rosye Cloud, senior advisor for veteran employment at the Veterans Benefit Administration's Office of Economic Opportunity, who was in charge of veterans policy at the White House when the task force revved up.
Building on the visible investment in the project by the White House, the task force added the "right representatives from each agency coming to the table and a strong commitment from interagency stakeholders to get it right," she says.
The fruits of the Veterans Employment Initiative Task Force testify to government's rising reliance on multi-agency bodies staffed with motivated innovators to move forward in an era of policy gridlock. "Historically, the federal government has been structured with each department and agency having its own mission," stated a 2013 report called "Building the Enterprise" by the nonprofit Partnership for Public Service and Booz Allen Hamilton. "Today's challenges rarely fit into nice bureaucratic boxes."

Efforts to aid returning war fighters accustomed to the all-encompassing military lifestyle have evolved over the years. The Clinton administration reformed the Transition Assistance Program to meet the needs of veterans of the first Gulf War. Under President George W. Bush, VA secretary Jim Nicholson chaired a presidential task force for returning veterans of the Global War on Terror, which improved their access to earned benefits.
The need for modernized programs continues, particularly among more recently separated service members, whose joblessness costs the government $1 billion a year in unemployment compensation, Cloud says. A survey earlier this year of nearly 2,100 members of Iraq and Afghanistan Veterans of America found that 62 percent of unemployed respondents had been jobless for 27 weeks. More than 20 percent said they couldn't find a job that matched their skills. Another 19 percent reported they couldn't find work in their chosen field. And 10 percent said they were out of work due to a lack of certifications.
Today's separating service members, some with disabilities, face pressure to make quick pivotal decisions on relocating, returning to school or obtaining licenses. But before the launch of the overhauled Transition Assistance Program, the orientation program for new veterans included information that hadn't been updated in 20 years, Cloud says.
I did manage soldiers and oversee the mission on a daily basis. So there were some secondary or tertiary skills I was able to capitalize on. lauren augustine, iraq and afghanistan veterans of america
The previous orientation "was really designed to support retention and retirees entering employment, but it didn't reflect the fact that the vast majority don't spend 20 years in the military," Cloud says. Indeed, 80 percent now depart with less than 20 years of service. "The one-size-fits-all was helpful in the early '90s, but didn't reflect current day realities," she says.
Efforts to upgrade the transition program gained momentum from the fact that "a veteran's situation is a tangible problem," says Tamburrino, now director of the defense sector at government consultancy LMI. "The country is sensitive to it. We've been at war for 12 to 13 years. Everybody gets that we've had them in harm's way, so it's easy to rally round that. I tell government executives that this is a great example of what we want—to work so John and Mary leave the service and go back to hometown America feeling terrific and not hampered. It's a great example of good government."

—
Cross-Agency Cooperation
Many veterans may have never been to an institution of higher learning. pat tamburrino
The key to multiagency management, says Tamburrino, is to "align around a common mission. Everybody is proud of what their agency does, and pride can get in your way. You say, 'I know how to do things best.' " The task force members, he says, "understood that all the departments were excellent in their own functional areas and got to put their best things on the table as we learned to talk each other's language and culture."
Having co-leads from DOD and VA, says Cloud, helped because "these were the two agencies most motivated for a successful transition for veterans. VA to that point hadn't been able to crack the code across the country in connecting all services and benefits earned." The "warm handover" required coordination that "may sound innocuous, but it was culturally revolutionary," she says.
The other two departments with large roles on the task force were Labor and Education. But the five-day orientation, taught mostly in person by certified master counselors, is a partnership mainly between VA and Labor. VA determines whether participants "have a medically related disability or challenge, so they qualify for training funds to overcome the employment barrier," Gerton says. Labor offers training and placement help, "sharing information on local labor markets and hot industries so that VA counselors can direct them where to go."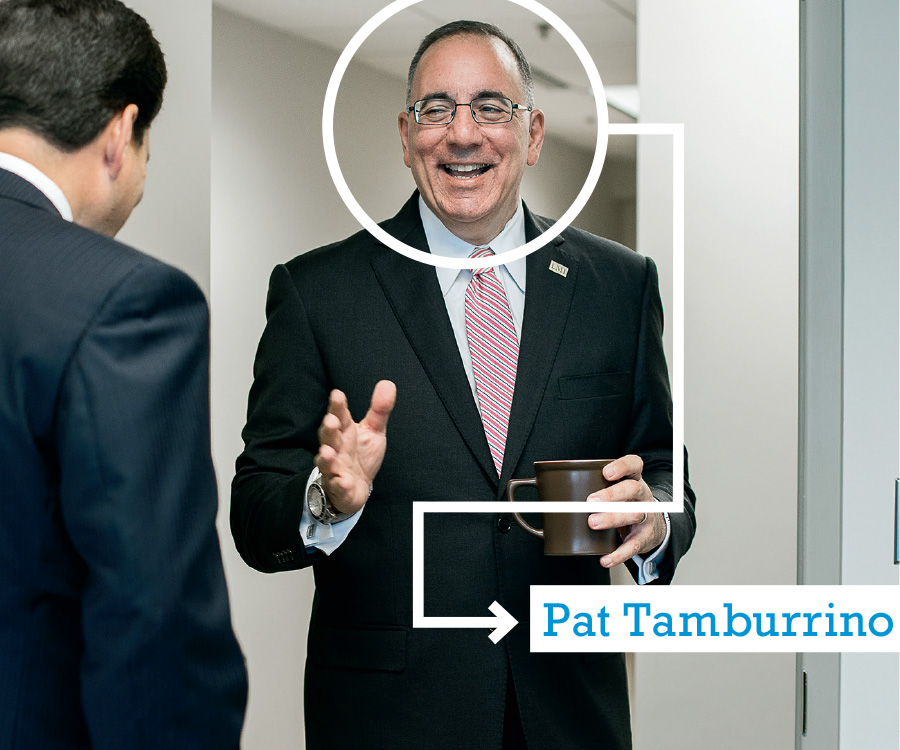 The Education Department "helped model the classroom instruction in terms of platform delivery and techniques, such as virtual delivery," Tamburrino says. Education officials also created a seminar on how to behave on a campus. "Many veterans may have never been to an institution of higher learning," he says. "They're a bit older, and have had a different experience." Universities, he says, must "make sure they have good veterans support programs."
Other agencies played key roles, too. SBA helped with studies on veterans' behavior and with programs on how to launch a business. OPM applied its expertise in preparing training materials. Its officials have long noted a lack of understanding among veterans of the federal hiring process, including laws on certification for veterans' preference in hiring.
"A long-standing benefit of interagency task forces is all parties realize quickly that in order to be able to design a new program, they need to really understand the current state and common operating picture they're working with," Cloud says. The White House Performance Improvement Council helped pull together data from all the agencies involved in the task force to provide "an evidence-based perspective."
The collaboration would continue in another form with the creation in April 2014 of the first online Veterans Employment Center, at ebenefits.va.gov. The interagency website allows transitioning veterans and their families to connect with prospective employers.

As occurs often with interagency projects, the task force faced cultural differences. Defense has "three service secretaries, and each wants to make sure their young war fighter gets the very best," Tamburrino says. "But Education is not in the business of war fighting, so they have to get into the psyche of a young kid discharged after spending time in Iraq and Afghanistan, and Labor is focused on jobs."
The leaders of each organization "express ideas differently," he says. "I tend to be forward-learning and assertive, a 100-mile-per-hour guy, while my friends in Education are more deliberate and thoughtful. You have to develop bandwidth and tolerance and run the meeting in a different way."
Cloud noted contrasts between "national security and domestic agency language." The Pentagon community analyzed veterans' needs by brandishing terms such as "50-meter targets" and "get to the left of the boom." VA, Labor or Education staffers tended to reply, "Hey, we're not at war here—these are people we're talking about."
The Defense community "has a unique and rich culture and language, with a decision-making process based on command and control," Cloud says. "A domestic agency's business rules are more informal in nature, more focused on ideation around regulatory rules and outcomes in a way that did not necessarily cross-walk to the national security space." But "after a couple of months we got into a good rhythm," she says.
Even the definition of a veteran needed parsing in "the very common vernacular," Gerton says, noting that different statutes set up differing qualifications for programs. "But a veteran is a veteran, and we have a common definition now," she says.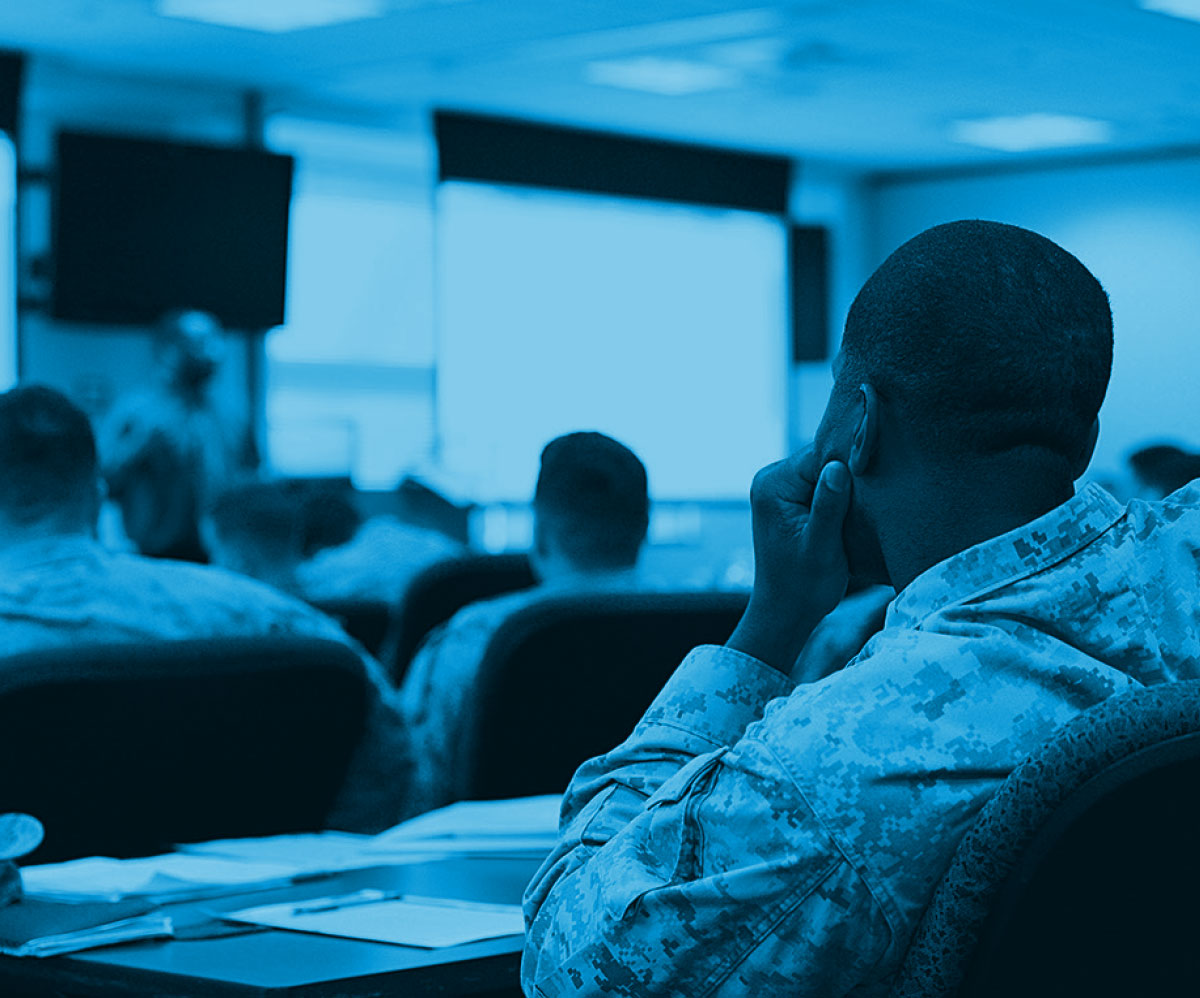 Retired Army Sgt. 1st Class Christopher Scott is a satisfied customer of the Transition Assistance Program. The 39-year-old native of Matthews, Georgia, who served in the military for 21 years, says the classes were "informative, the instructors patient." The quality of his financial planning class prompted him to email a spreadsheet home to pass along to friends and family. One instructor "gave out her phone number for questions afterward, and when I call her she's always available," Scott says. 
Army Sgt. Tyler Kalbach, a 24-year-old from Buffalo, New York, who served tours in Iraq and Afghanistan, says the TAP's financial planning classes "really helped me refine my own budgeting techniques. Now I'm pretty decent at managing my own money and paychecks."
I had joined the military straight out of high school, so I had no idea how to create a resume. Army Sgt. Tyler Kalbach
The sessions helped with job search skills, too. "I had joined the military straight out of high school, so I had no idea how to create a resume," Kalbach says. "I learned from the bottom up how to conduct myself in an interview."
The teachers "are civilians, but a lot had prior military service," he adds. "You get out of it what you put in. And it will help you the rest of your life."
Scott and Kalbach both attended a recent job fair at Fort Stewart near Savannah, Georgia, where they took competitive aptitude tests. Both have been hired as electricians by Georgia Power.
Defense has three service secretaries, and each wants to make sure their young war fighter gets the very best. pat tamburrino
The veterans transition program has progressed more rapidly than anticipated. According to Obama administration performance data, in the quarters ending in December 2013 and March 2014, 85 percent of eligible veterans had attended Transition Assistance Program sessions, many registering for their benefits right in class.
Participant feedback on what the Pentagon calls the GPS (goals, plans and success) of the program shows that 83 percent to 85 percent of those who have attended report that it is beneficial, increased their confidence, prepared them to be "career-ready," provided access to future resources and delivered knowledge they would use in the future. 
Everybody gets that we've had them in harm's way, so it's easy to rally round that. pat tamburrino
Today, the $150 million-a-year program is run from the Pentagon by Susan Kelly, director of the Transition to Veterans Program Office. "She talks to her counterparts at VA, Labor and Education to sustain the program," Tamburrino says. "We have gone beyond a task force to a new dimension in how we do business." In the end, he adds, "we moved a lot of big rocks across five or six agencies, and we got to high-five ourselves, which is unusual for government."
Veterans' unemployment for the post-9/11 cohort was at 9 percent during the summer, three points above the national average. "But it has been below the national average of unemployment almost every month for the past three years," Gerton says. "It's a phenomenal accomplishment."
The advantage of interagency collaboration is that "it's not budget dependent," Cloud says. "Each agency has an obligation to support it, so they're better able to leverage economies of scale and reinforce important points. It's the ability to turn on a dime a bit more, which bureaucracies are not good at. That's what service members deserve."
It's a phenomenal accomplishment. Teresa Gerton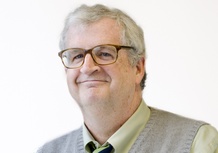 Charlie Clark
Charlie Clark joined Government Executive in the fall of 2009. He has been on staff at The Washington Post, Congressional Quarterly, National Journal, Time-Life Books, Tax Analysts, the Association of Governing Boards of Universities and Colleges, and the National Center on Education and the Economy. He has written or edited online news, daily news stories, long features, wire copy, magazines, books and organizational media strategies.

Photo Credits:
(1) DVIDS (2) Brad Howell (3) Brad Howell