THE LEADING EVENT FOCUSED ON PROVIDING FEDERAL LEADERS WITH THE TOOLS & TECHNIQUES TO BUILD THE GOVERNMENT OF TOMORROW.​
MAY 14TH 2015  //  Grand Hyatt Washington
1000 H Street NW  //  Washington, D.C. 20001
#EIG2015  //  @govexec
The mission of Excellence in Government is to provide current and rising federal leadership with the latest innovations critical to overcome key challenges, best practices and case studies, essential research and insights to further career goals and agency missions, and a place to connect with fellow leaders and discuss solutions to today's most critical issues.
In 2015, Excellence in Government: The Agency of the Future will focus on providing federal leaders with the tools and techniques to work today to build the government of tomorrow.
Advances in technology, changes in workforce demographics and emerging theories of management are combining to fundamentally change the landscape in which agencies will operate. Join top government officials, world-class management experts and leading thinkers from the world of academia for a focused, intense day of learning about how to meet government's challenges for the next decade and beyond.

• Talent & Hiring
Building and managing a workforce that can move at the speed of change in today's world is a critical challenge. Learn how to recruit top talent, get the most out of your staff and build a team that can meet and exceed citizens' ever-growing expectations.
• Culture & Training
Successful federal organizations are built on a workplace culture that starts with a passion for achieving a mission and embodies a commitment to excellence. Take the first steps on the road to becoming a more effective leader by understanding how to establish a positive, supportive results-oriented culture and help employees develop their skills in an environment that rewards creativity and measurable success.
• Management & Performance
Effectively managing diverse groups of employees who are used to non-traditional methods of work — and then measuring the results of those efforts — will be critical to success in tomorrow's government. Learn what's working and what's not in a world of rapid technological change, flexible schedules, mobile work, transparent government, and increased public participation.

7:30 – 8:15
REGISTRATION & NETWORKING
8:15 – 10:15

MAINSTAGE

8:15 – 8:20

Welcome Remarks

8:20 – 8:40

Beth Cobert
Deputy Director for Management, Office of Management and Budget

8:40 – 9:00

Dave Wennergren
Senior Vice President, Technology, Professional Services Council

9:00 – 9:25

John Goodman
Chief Operating Officer, Accenture Federal Services

9:25 – 9:45

Robert McDonald
U.S. Secretary of Veterans Affairs

9:45 – 10:15

Carolyn Colvin
Acting Commissioner, Social Security Administration

(Moderator) Tim Clark, Editor-at-Large, Government Executive

10:15 – 10:45
NETWORKING BREAK & SOLUTIONS SHOWCASE
10:45 – 11:30
UNDERWRITER SPOTLIGHT SESSIONS
Driving Efficiencies through the Workforce
Challenge, Change and Context: Approaches and Strategies that are Transforming Workplace Learning
Evolving Perceptions about Diversity and Inclusion
11:40 – 12:25
EDITORIAL BREAKOUT SESSIONS
Talent & Hiring
Who Wants to be in the SES?
Culture & Training
Building a High Performing Culture and Team
Management & Performance
Leading From Where You Are
12:35 – 1:30
NETWORKING LUNCHEON AND MAINSTAGE
12:45 – 1:30

Paul Taylor
Senior Fellow, Pew Research Center and Author, The Next America: Boomers, Millennials, and the Looming Generational Showdown

1:40 – 2:25
UNDERWRITER SPOTLIGHT SESSIONS

Information Economics: Extracting
More Value from Your Agency's
Information to Drive Mission Success

More information coming soon!
More information coming soon!
2:35 – 3:05
EDITORIAL BREAKOUT SESSIONS
Talent & Hiring
Hiring: A Mythbusting Session
Culture & Training
Keeping the Customer Satisfied
Management & Performance
The New Federal Organization
3:15 – 5:00
MAINSTAGE
3:15 – 3:20

Brief Remarks

3:20 – 3:40

Mark Doms
Under Secretary of Commerce for Economic Affairs

3:40 – 4:00
Deming Awards Presentation, Presented by Graduate School USA
4:00 – 4:20

Tom Carper
U.S. Senator

4:20 – 4:40

Nani Coloretti
Deputy Secretary, Department of Housing and Urban Development

4:40 – 5:00

Charles Bolden
Administrator, National Aeronautics and Space Administration

5:00 – 5:05
Closing Remarks
EDITORIAL BREAKOUT SESSION DESCRIPTIONS
Talent & Hiring // Who Wants to Be in the SES? // 11:40 - 12:25
With increasing demands, shrinking resources and increasing attacks on government's executive corps, many employees working their way up the ranks are reconsidering whether they even want to join the Senior Executive Service. A diverse panel of both experienced and rising executives who have navigated those challenges will share words of wisdom for the next generation of leaders.
Speakers: Jamesa Moone, Director, Human Resources, FirstNet; Elaine Ho, Deputy Chief of Staff, Internal Revenue Service
Moderator: Mika Cross, Director of Work/Life and Flexible Workplace Strategy, Consumer Financial Protection Bureau 
Culture & Training // Building a High Performing Culture and Team // 11:40 - 12:25
Morale in the federal government is at a low point at a time when expectations of the workforce continue to increase. To address this challenge, federal leaders must articulate a clear, consistent set of priorities and values that all employees relate to and support. This session will show them how to do that, demonstrating the role and importance of building trust to shape the culture of government organizations. 
Speakers: Alan Pentz, Director, Corner Alliance, Inc.; Gleason Rowe, Consultant, Corner Alliance, Inc.
Management & Performance // Leading from Where You Are // 11:40 - 12:25
The biggest myth in leadership is that it only involves those at the top of the organizational chart. Those who excel in government and have a lasting impact on federal operations have learned to lead from whatever level or position they occupy. Attendees at this session will learn how to lead up, across and down -- before and after they are in formal leadership positions.
Speakers: Aisha Hasan, Policy Professional U.S. Department of Health and Human Services; Russell Maltempo, Project Manager, Delivery Management Branch, Division of Information Technology, Federal Deposit Insurance Corporation; Emily Dougherty, Special Assistant, U.S. Environmental Protection Agency
Moderator: Virginia Hill, President, Young Government Leaders and Manager, Center for Government Leadership, Partnership for Public Service
Talent & Hiring // Hiring: A Mythbusting Session // 2:35 – 3:05
An inside look at some of the misconceptions and challenges associated with federal hiring, including the use of special hiring authorities, posting job openings and recruiting a diverse and talented workforce from within and outside government. 
Speakers:  Liz Joyce, Senior Director, CEB; Towanda Brooks, Deputy Chief Human Capital Officer, Department of Housing and Urban Development; Anne Marie Habershaw, Chief of Staff, Office of Personnel Management
Moderator: Kellie Lunney, Senior Correspondent, Government Executive
Culture & Training // Keeping the Customer Satisfied // 2:35 – 3:05
The Obama administration has made improving the government customer experience a high priority, and early efforts are highlighting the technological and cultural challenges of adopting a customer-centric approach. This session will showcase examples of agencies that have made customer focus an integral part of their strategies with striking results.
Speakers:  Jennifer Douglas, Deputy Chief Customer Experience Officer, Department of Education – Federal Student Aid; Dennis Alvord, Executive Director, MyUSA, Department of Commerce; Rick Parrish, Senior Analyst, Forrester Research
Moderator: Martha Dorris, Deputy Associate Administrator, Office of Innovative Technologies, Office of Citizen Services and Innovative Technologies/18F, General Services Administration
Management & Performance // The New Federal Organization // 2:35 – 3:05
Operations such as the U.S. Digital Service, the General Services Administration's 18F unit and the Consumer Financial Protection Bureau are paving the way for a new kind of federal entity: nimble, tech-forward and results-focused. Will the new approaches to organization and management they embody last beyond the Obama administration?
Speakers:  Gene Koo, Assistant Director of Consumer Engagement, Consumer Financial Protection Bureau; Leah Bannon, Product Manager, 18F, General Services Administration
Moderator: Frank Konkel, Events Editor and Tech Reporter, Government Executive Media Group
SPOTLIGHT SESSION DESCRIPTIONS
Graduate School USA // Challenge, Change and Context: Approaches and Strategies that are Transforming the Workplace // 10:45 – 11:30
Graduate School USA is proud to present a session on the major forces shaping the workplace learning environment. From engaging and developing all levels of the workforce to balancing employer / employee needs, this session explores the tactics and strategies that can truly transform organizational culture. Industry-leading panelists will provide real, proven, and actionable experience and advice to make an immediate impact on your organization.
Speakers: Dr. David A. (Dave) Rude, Chief Learning Officer, United States Department of Defense; Miguel Joey Aviles, Chief Learning Officer, Young Government Leaders; Dr. Cheryl Seminara, Director - Employee Development Division, FEMA
Moderator: Francis Rose, Host, "In Depth with Francis Rose" 
Accenture Federal Services // Driving Efficiencies through the Workforce // 10:45 – 11:30
Effective workforce management can be challenging in today's budget-constrained environment. This panel will explore best practices in generating and maintaining a successful productive workforce. Hear from current and former innovative government leaders as they share insights surrounding workforce management, particularly as it relates to achieving and maintaining efficiencies within federal agencies. Highlights will include their achievements in driving programs and initiatives that have resulted in: improving recruiting and hiring processes; promoting human capital strategies making agencies more adaptable when faced with changing initiatives or government mandates; adopting and implementing workforce-enabling technologies; developing agency accountability measurements that effectively and efficiently assess deliver outcomes.
Speakers: John Gill, Chief Human Capital Officer and Deputy Assistant Sescretary for the Office of Human Resources, Department of Health and Human Services; Scott Quehl, Strategy Principal Director, Accenture Federal Services and former Assistant Secretary for Administration and Chief Financial Officer, Department of Commerce; Max Stier, President and CEO, Partnership for Public Service
Moderator: Kate Abrey, Senior Client Executive, Management Consulting Talent & Organization, Accenture Federal Services
Monster Government Solutions // Evolving Perceptions about Diversity and Inclusion // 10:45 - 11:30
The federal workforce is becoming increasingly diverse, but attitudes and opinions still vary widely on the effectiveness of diversity and inclusion (D&I) programs. In a recent Government Business Council research survey underwritten by Monster Government Solutions of 750 federal leaders, nearly three fourths report having felt misunderstood in the workplace due to differences in identity, while fewer than a third say their organization is effective at leveraging diversity. What can agencies do to foster inclusive workplaces and build high performing organizations? This session will cover trends and issues explored in the study, including:
Why broadening the scope of D&I programs can help overcome skepticism and build stronger working relationships
How to improve the effectiveness of D&I resources available to supervisors and their teams
Why agencies should leverage the diversity of their workforce to achieve mission success
Speakers: Mark Lee, Senior Research Analyst, Government Business Council; Alice Muellerweiss, Corporate Learning and Development Expert and former Dean of the Department of Veterans Affairs Learning University; Bruce Stewart, Deputy Director, Strategic Initiatives, Training and Compliance, Office of Diversity and Inclusion, Office of Personnel Management; Mark Williams, Diversity Expert, Author of The 10 Lenses, and Founder of WIN Insights
Moderator: Dr. Tim Lagan, Director, Professional Services, Monster Government Solutions
Iron Mountain // Information Economics: Extracting More Value from Your Agency's Information to Drive Mission Success // 1:40 - 2:25
Information security.   Information governance.  Information access.  Information value.  Checking these boxes may seem straightforward for the proper management and use of your agency's records and information, yet few agencies can confidently execute this checklist. Complying with applicable federal records management laws and regulations is critical to not only safeguarding your information, but also enabling/ensuring access to the right information at the right time.  However, a recent industry study revealed that only 15% of government respondents strongly agreeing that their records management policy is meeting the needs of their agency. Do you know why the economics of your agency's information is critical to mission success? 
In this session you will:
See where lines of business managers and records professionals disagree on the state of information management and why it is important to address
Learn how to  build a comprehensive strategy for securing information assets
Leave with how you can achieve better information management and extract information value for stronger outcomes
Speakers: April Chen, Product Manager, Iron Mountain Government Services; Tyler Morris, Product Director, Iron Mountain Government Services
Grant Thornton // Innovation Through Evidence: Approaches to Leveraging What Works in the Obama Administration // 1:40 - 2:25
At the heart of the Obama Administration's Evidence Agenda is the quest for evidence of programs that work. Leading this effort from the White House Domestic Policy Council is David Wilkinson, Director of the Office of Social Innovation and Civic Participation. Through the use of tools such as evidence-based policy, philanthropy, and impact finance, David is helping identify programs that work better through use of data and evidence as well as scaling what works through smarter use of federal resources and public-private partnerships. Hear David discuss new ways the Federal Government is learning and sharing what works.
Takeaways:
What makes up the Obama Administration's Evidence Agenda
Where can agencies / program managers go to find what works?
What innovative approaches (e.g., rigorous evaluation, social impact bonds, etc) are being used to finance and find what works?
Speakers: David Wilkinson, Director, White House Office of Social Innovation and Civic Participation; Robert Shea, Principal, Public Sector Practice, Grant Thornton


Accenture is a global management consulting, technology services and outsourcing company, with approximately 319,000 people serving clients in more than 120 countries. Combining unparalleled experience, comprehensive capabilities across all industries and business functions, and extensive research on the world's most successful companies, Accenture collaborates with clients to help them become high-performance businesses and governments. The company generated net revenues of US$30.0 billion for the fiscal year ended Aug. 31, 2014. Its home page is www.accenture.com.
For more information on how Strategic Government Efficiency can help your agency do better with less, contact govefficiency@accenturefederal.com or visit www.accenture.com/govefficiency

For nine decades Graduate School USA has been a leader in federal training and education, helping public and private sector professionals meet the challenges of a changing world. An independent, nonprofit educational institution, the School engages a diverse student population through innovative and proven approaches and services enhanced by its network of public and corporate leaders and practitioners and by its experience in working with government.
The School is dedicated to providing accessible learning opportunities to adult learners everywhere through affordable training programs, continuing education courses, executive and leadership development programs, and courses for credit at the certificate and associate degree levels.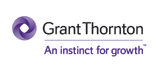 Grant Thornton's Global Public Sector helps executives and managers at all levels of government maximize their performance and efficiency in the face of ever tightening budgets and increased demand for services. Its public sector practice gives clients creative, cost-effective solutions that enhance their acquisition, financial, human capital, information technology, and performance management. Grant Thornton's commitment to public sector success is burnished by a widely recognized body of thought leadership analyzing and recommending solutions to government's greatest challenges. Based in the Washington D.C. metropolitan area, with offices in Alexandria, Virginia; Austin and San Antonio, Texas; and Sacramento, California; Grant Thornton's Global Public Sector serves federal, state, local, and international governments.

Iron Mountain Incorporated (NYSE: IRM) provides storage and information management solutions that help government agencies lower storage costs, comply with regulations, recover from disaster, and better use their information. Iron Mountain stores, manages and protects billions of information assets, including paper and electronic records, backup tapes, and other valuable data. Visit www.ironmountain.com/federal

Monster Government Solutions works with government agencies to help them find and hire the right people and develop diverse and inclusive workforces. A division of Monster Worldwide, the company that pioneered online recruiting with Monster.com more than twenty years ago, Monster Government Solutions provides innovative and proven human capital solutions for effective recruiting, hiring, and workforce planning and development. For more information, visit monstergovernmentsolutions.com.

Aetna has been helping federal employees in the Federal Employee Health Benefits (FEHB) program lead healthier lives for over 50 years. You can learn more about the medical, dental and vision plans we offer at www.aetnafeds.com. Or, to speak with an Aetna representative, just stop by our exhibit at Excellence in Government.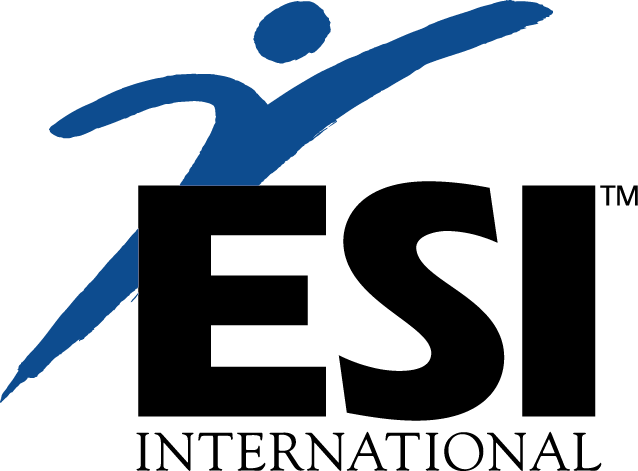 ESI's mission is to demonstrate to our clients how a decision to invest in improving the performance of project-based staff will lead to superior returns and the attainment of their most important organizational objectives.
Since 1981, ESI International has been successfully helping Government organizations improve their project and contract management through innovative training solutions. In addition to more than 100 courses delivered to all major Federal agencies and most state and local Government entities and educational institutions nationwide, ESI offers several certification programs through our educational partner, The George Washington University. ESI's project-focused training services include: workshops and seminars, learning reinforcement and validation, individual and organizational assessments and strategic consulting in the areas of government projects, requirements, contracts, and vendor management. To learn more please visit www.esi-intl.com/government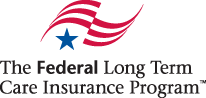 LTC Partners, LLC, is a wholly-owned subsidiary of John Hancock Life & Health Insurance Company and administers the Federal Long Term Care Insurance Program, as well as (www.BENEFEDS.com) a secure website enabling Federal Family members to enroll in and manage their FEDVIP (Federal Employees Dental and Vision Insurance Program) coverage, under OPM oversight.
The Federal Long Term Care Insurance Program (FLTCIP) website www.LTCFEDS.com offers online applications, an interactive calculator to customize price quotes and educational resources about long term care. Information may also be obtained by calling 1-800-LTC-FEDS (1-800-582-3337).

At First Command, our mission is coaching those who serve in their pursuit of financial security through personalized financial planning and advice from trusted Advisors. Our focus is on building Client-Advisor relationships by meeting face-to-face with service members, federal employees and their families to learn what's important to them, helping them establish meaningful and specific goals that reflect their values, and then constructing comprehensive financial plans for protecting their loved ones and pursuing their goals. Get Squared Away by integrating your federal benefits into a comprehensive financial plan. Visit firstcommand.com

IBM's Federal business unit applies innovative thinking to help solve our government's most pressing challenges. With a broad portfolio of services and products, IBM brings deep industry expertise, and a long history of delivering successful civilian and DoD client engagements in areas such as operational efficiency, innovative citizen engagement and more. We work to deliver value to our Federal clients by leveraging the unparalleled resources of the entire IBM Corporation, including IBM Research, the Center for the Business of Government, the Institute for Electronic Government, the Federal Cloud Innovation Center, and a rich network of strategic partners.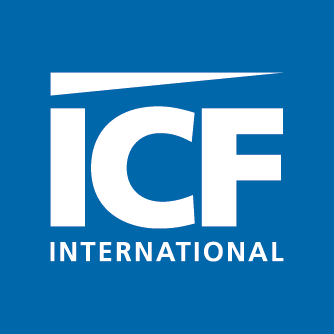 ICF provides professional services and technology solutions that deliver beneficial impact in areas critical to the world's future. ICF is fluent in the language of change, whether driven by markets, technology, or policy. Since 1969, we have combined a passion for our work with deep industry expertise to tackle our clients' most important challenges. We partner with clients around the globe—advising, executing, innovating—to help them define and achieve success. Our more than 5,000 employees serve government and commercial clients from more than 70 offices worldwide. ICF's website is icfi.com.

Management Concepts is the nation's premier provider of professional development, performance improvement, and talent management solutions for the public sector. Since 1973, we've collaborated with and supported every major agency in the Federal government, unleashing the potential of more than one million individuals and enhancing the performance of teams and organizations.
We are committed to empowering your employees to grow and achieve their missions with our high-impact training courses, industry-leading certificate programs, and award winning publications and resources. We provide customized consulting services to help your organization develop human capital strategy, build workforce capacity and capability, and successfully achieve organizational change.

OPM provides technical assistance to Federal agencies to meet their most critical human capital challenges. OPM's HR Solutions is dedicated to providing exceptional human resources products and services to meet the dynamic human capital and training needs of the Federal government.
To learn more about OPM's HR Solutions please visit opm.gov/HRS.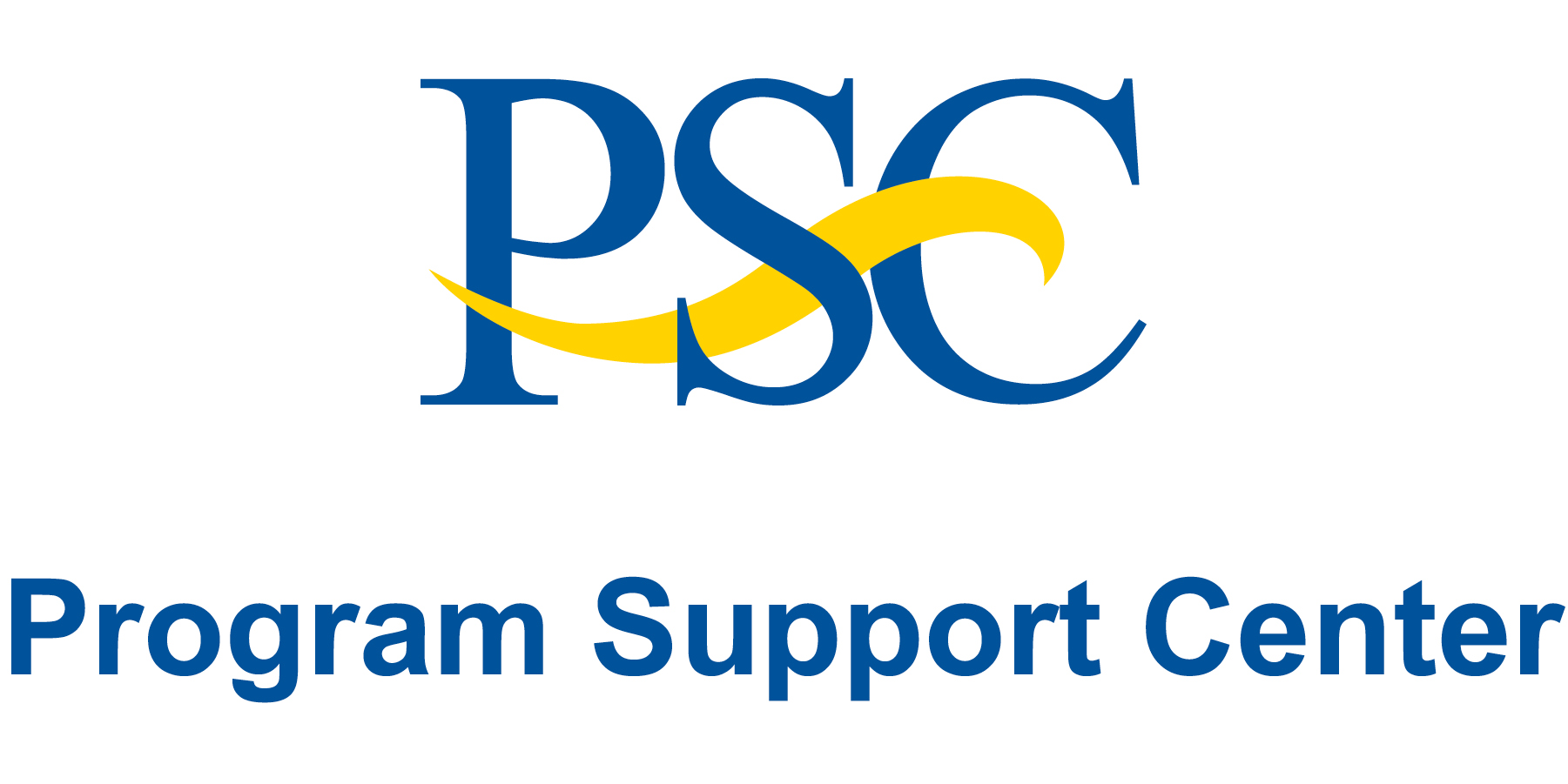 The Program Support Center (PSC) is a Shared Services Provider within the Department of Health and Human Services (HHS) offering services in five key markets within the government: administrative operations, financial management, federal occupational health, procurement, and real estate and logistics. PSC helps our customer meet some of their most pressing needs, taking on the administrative burden so they can focus on their core missions. For more information call 301-492-4600 or visit psc.gov.

SourceAmerica® is a national nonprofit that creates job opportunities for a skilled and dedicated workforce: people with significant disabilities. We are the vital link between this exceptional workforce, the network of community-based nonprofits, and the Federal Government and commercial companies that need the products and services they provide. SourceAmerica is an AbilityOne® authorized enterprise.

For over 90 years, American Management Association International (AMA) has been a world leader in professional development. AMA supports the goals of individuals, organizations, and government agencies with a complete range of corporate talent transformation solutions, including public open-enrollment seminars and onsite group training, with both live and online learning capabilities. In addition, an extensive variety of resources are available through AMA, including webcasts, webinars, podcasts, business books, and industry research. Organizations worldwide, including 90% of the Fortune 500, turn to AMA as their trusted partner. New courses for government include FAI verified FAC-COR courses: Contracting Officer's Representative Level I and Level II, a well as Lease Acquisition Training.

Infogroup (www.infogroup.com) serves government agencies with our U.S. business and residential databases.
The Infogroup business database (24 million U.S. business locations and employers) is a complete business database. Database elements include: Company name, executive name(s), gender, titles, employee size, sales volume, NAICS Code(s), business descriptions, corporate linkage, and GIS coordinates.
The Infogroup household database (125 million U.S. households; 254 million U.S. residents) is compiled from telephone directories, auto registrations, new births, Census data, and real estate transactions. It is a current database of U.S. residences. Data elements include age, income, ethnicity, home value, dwelling type, and GIS coordinates.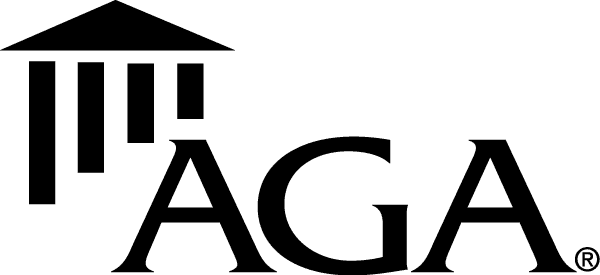 AGA is the member organization for financial professionals in government. AGA fosters learning, certification, leadership and collaboration for professionals and stakeholders committed to advancing government accountability.
Excellence in Government is an on-the-record event, and is open to members of the media who register in advance to cover it.
If you are a member of the press, please register here.
Excellence in Government will be held on Thursday, May 14, 2015, at the Grand Hyatt Washington. Media registration begins at 7:45am, and the programs will begin at 8:45am.
The Grand Hyatt Washington is located at 1000 H Street NW, Washington, DC 20001. Members of the media should follow posted signs to the designated registration table.
Questions about on-site logistics and specific sessions or speakers can be directed to Sarah Flocken at sflocken@govexec.com

QUESTIONS & OPPORTUNITIES
If you have questions at Excellence in Government 2015, please email events@govexec.com
For more information about marketing opportunities, contact Daniela Fayer at dfayer@govexec.com