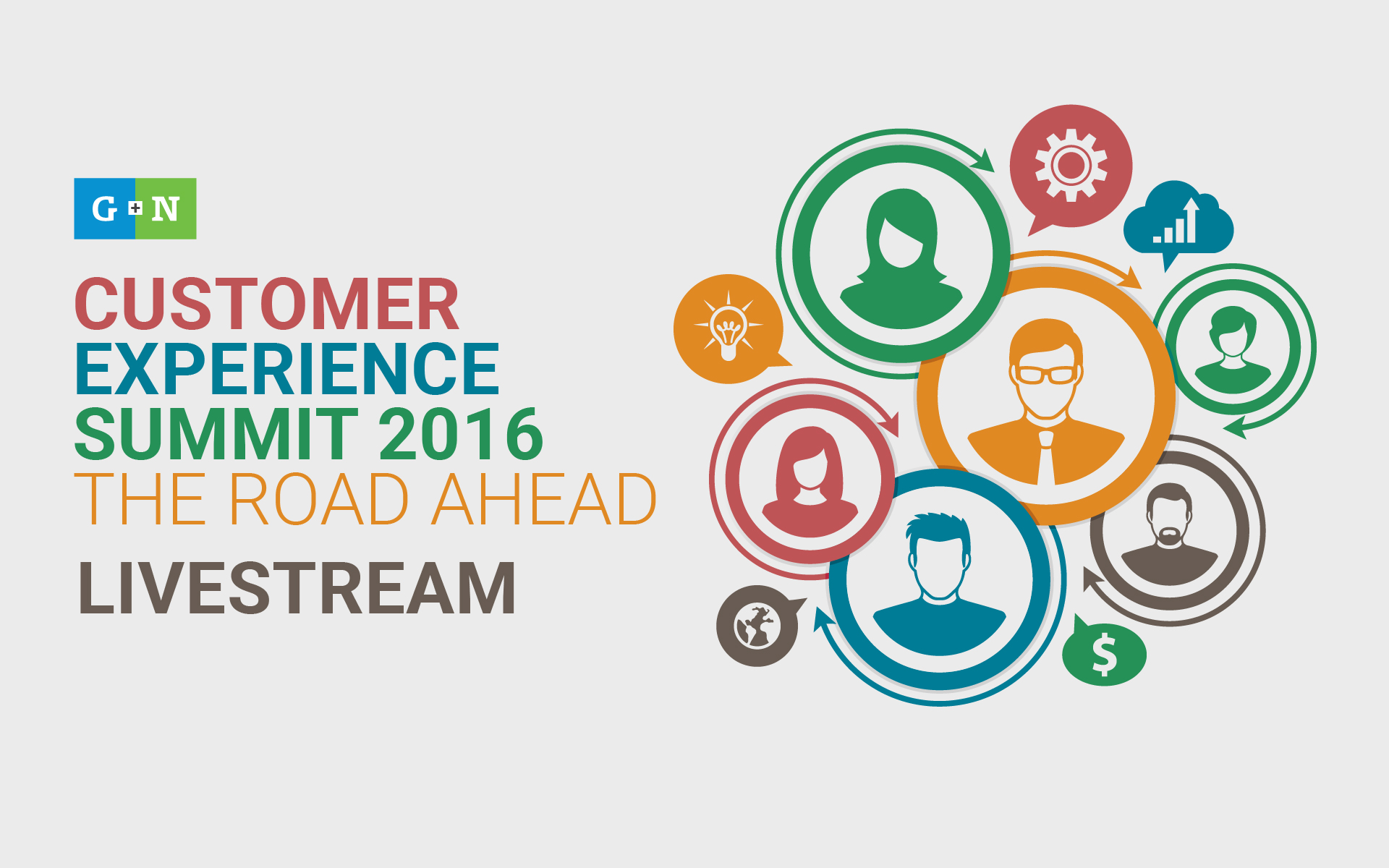 About the Summit
Improving customer experience across the federal government continues to be a priority for the Obama administration. While the road to success is full of challenges, agencies are starting to plan and deliver mission services by putting customers and citizens at the forefront of their decision-making.
Customer service champions are helping to deliver better services through the intelligent use of technology and improved management and governance, and agencies are beginning to map their many interactions with citizens to provide an improved customer service for the American public.
This continued emphasis on customer experience has the potential to transform the way people interact with government in myriad ways, from paying taxes and receiving benefits to simply navigating its many services. But developing customer-focused strategies is still a major challenge for most agencies accustomed to the bureaucracy of government, and it needs to remain an emphasis for progress to continue through to the next presidential administration.

Michele Causey
Michèle Causey is the Director of User Experience and Design (UXD) in the Office of Online Services at the Internal Revenue Service (IRS). With over 15 years of experience delivering user-centered interactive solutions within both the public and private sector, Michèle is responsible for delivering a unified customer experience to taxpayers via digital channels. She has worked on a variety of projects including content management systems, mobile strategies, and applications such as "Where's My Refund?", "Where's My Amended Return?", IRS Direct Pay, and other key IT initiatives including Affordable Care Act (ACA) and Foreign Account Tax Compliance Act (FATCA). As Director of UXD, Michèle is working towards the IRS' goal of providing taxpayers with a more comprehensive and intuitive online experience including the ability to fulfill all tax obligations virtually. Prior to joining the IRS in December of 2010, Michèle worked at the MITRE Corporation and a number of technology firms supporting agencies such as the Department of Health and Human Services, Department of Homeland Security and various Department of Defense
Carolyn Colvin
As Acting Commissioner of Social Security, Carolyn Colvin oversees one of the largest agencies in the Federal government, with over 60,000 federal employees nationwide plus another 18,000 state employees who make medical determinations in the disability program. The Social Security Administration is responsible for paying over $800 billion each year in monthly benefits to over 60 million recipients. The agency is also responsible for maintaining the lifetime earnings records of over 165 million workers.
Representative Henry Cuellar
Abby Herriman
Abby Herriman is a recognized leader in the implementation of citizen experience programs. Her insight and innovative approaches are leading HighPoint Global to reach new levels of performance management.
As the Chief Strategy Officer for HighPoint Global, Abby is responsible for the strategic direction and growth of the company. She oversees the execution of strategic initiatives and alignment of the strategy. Her passion for elevating the citizen experience drives innovative solutions for federal clients.
Prior to joining HighPoint, Abby spent 13 years at Praxis Life Sciences, a consulting firm focused on building project management capability and maturity in life sciences organizations. As a principal at Praxis, she built and managed the performance consulting practice.
Hala Maktabi, PhD, MPH
Dr Hala Maktabi is the Director of Measurement and Performance Improvement at the Veterans Experience Office, Department of Veterans Affairs, where she leads VA's customer experience measurement strategy under the MyVA transformation initiative; she assumed her position in June 2015. In her role, Dr Maktabi is leading VA's effort to view its performance through the lens of its customers and hold itself accountable to them. Dr Maktabi holds an academic appointment at the School of Public Health of the George Washington University where she teaches graduate courses in epidemiology and biostatistics.
Mariela Melero
Mariela Melero is the Associate Director of Customer Service and Public Engagement (CSPE). She assumed her role on May 7, 2012. As Associate Director, Melero is responsible for helping to deliver on one of the Director's strategic priorities - enhancing customer service and public engagement. Under her leadership, CSPE is working to develop and implement a new customer service delivery model which includes increasing access to agency information and services, promoting transparency between the customer and USCIS, and ensure that the customer and stakeholder feedback loop is seamless.
Arianne Miller
Arianne Miller, Deputy Director for The Lab at OPM, joined the Office of Personnel Management (OPM) in November of 2013. As a member of The Lab's team, she builds capacity for innovation among federal employees by teaching human-centered design through both workshops and coaching in addition to managing a variety of design projects that address the high-priority needs of OPM and other federal agencies. She is a 2012 Presidential Management Fellow who began her federal career as a Special Assistant to the Chief Human Capital Officer at the Consumer Financial Protection Bureau.
Arianne earned a BA in Sociology and Business from Northwestern University as well as an MBA from the University of Michigan. Prior to her time with The Lab, she worked in the field of public education, including the CEO's Office of the Chicago Public Schools and DonorsChoose.org, an award-winning non-profit frequently recognized as one of the world's most innovative organizations.
James Nemec
James Nemec was named vice president of Consumer and Industry Affairs in September 2013.
In this role, he will be responsible for managing U.S. Postal Service (USPS) customer support — from small businesses or individual consumers to large corporations and commercial mailers — and will oversee the Office of the Consumer Advocate. He also will lead USPS communication with the mailing industry to find practical solutions and simpler ways for customers to work with the Postal Service and encourage growth in the mailing industry.
Brian Paget
Brian Paget is the Technical Director for Content & Analytics at Adobe, In Brian's role he is responsible for identifying, shaping and evangelizing solutions that optimize Web, Mobile, and Social interactions for strategic Public Sector customers and partners. Over the last 5 years with Adobe Brian has architected and delivered unique and differentiated mission capabilities and significant cost savings leveraging Adobe's AEM, PhoneGap, and Analytics platforms. Prior to Adobe Brian worked in a variety of engineering, product and account management capacities most recently managing the US Civilian business at IBM for WebSphere-DataPower.
Rick Parrish
Rick Parrish is a senior analyst for Forrester, serving government Customer Experience Professionals. Rick's research helps governments overcome the unique challenges they face in developing successful and innovative customer experiences for the people they serve.
Rick has over 14 years of experience in government analysis. He was previously an analyst at the Central Intelligence Agency, where he helped pioneer high-profile improvements in the CIA's customer focus and gained an appreciation for the unique hurdles governments face in such efforts. He also earned awards for his rigorous, influential analysis and engagement with a range of senior officials. Prior to his government service, Rick was a professor of political science at Loyola University New Orleans and West Texas A&M University (WTAMU) and director of the political science graduate program at WTAMU. Rick holds a Ph.D. in political science from the University of Wisconsin-Madison, where he focused on international relations and political theory.
Anahita Reilly
Anahita Reilly is the Deputy Chief Customer Officer for GSA. In this role, she works closely with GSA leadership as well as with OMB and external agencies to improve customer experience, relying heavily on customer data to inform decision making. Prior to joining GSA, Anahita led a team responsible for Data and Analytics at the Department of the Treasury whose mission was to use resource management data to improve managerial decision making. Anahita is a certified Lean Six Sigma (LSS) green belt and Project Management Professional (PMP) with prior experience consulting for both public and private-sector organizations.




If you are unable to see the registration box below, please click here.
 
If you experience any difficulty registering for this event, please see the help document attached here.

If you are still unable to register, please contact support@brighttalk.com and Cc: afreund@govexec.com.
About Government Executive and Nextgov
GovernmentExecutive.com is government's business news daily and the premier website for federal managers and executives.
Government Executive in its print incarnation is a monthly business magazine serving senior executives and managers in the federal government's departments and agencies. Our subscribers are high-ranking civilian and military officials who are responsible for defending the nation and carrying out the many laws that define the government's role in our economy and society. Government Executive's essential editorial mission is to cover the business of the federal government and its huge departments and agencies - dozens of which dwarf the largest institutions in the private sector. We aspire to serve the people who manage these huge agencies and programs in much the way that Fortune, Forbes, and Business Week serve private-sector managers.
Nextgov is the all-day information resource for federal technology decision makers. Through news, analysis and insights from our award-winning journalists and a nationwide community of expert voices, Nextgov provides the first word on technology and government.
Nextgov's editorial mission is to lead the national discussion about how technology and innovation are transforming the way government agencies serve citizens and perform vital functions. Central to this mission is the exploration of emerging technologies and their potential impact on government. Nextgov contributors include influential thinkers across government, academia and the private sector providing fresh and provocative insights on key federal IT topics.
Nextgov is produced by Government Executive Media Group, the most trusted information resource serving senior decision makers in government.