In today's environment, government leaders face a myriad of urgent cybersecurity challenges. Endpoints and their associated vulnerabilities are expanding with the newly remote workforce. Traditional network perimeters are dissolving, requiring new strategies to protect users and data. Nefarious actors seeking to exploit critical government data are threatening to disrupt the 2020 election. How can leaders mitigate these critical threats?

During this half day digital summit Forcepoint, alongside government and industry experts, will explore your blueprint for remote work. Attendees will leave with a clear picture of how to securely enable their remote workforce and strengthen their cybersecurity posture for an unknown future.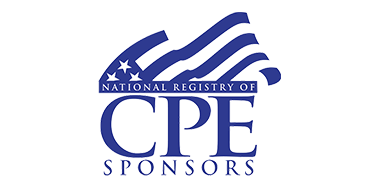 GROUP LIVE PRESENTED ONLINE DUE TO COVID-19
Forcepoint Cybersecurity Virtual Summit attendees are eligible to receive continuing professional education (CPE) credits. Attendees can earn a maximum of 4 CPE credits in Information Technology. Click logo for more information.

Reach out to Annie at abruce@govexec.com with questions or to indicate interest in receiving CPE credit.

9:00 AM

Opening and Welcome Remarks

Sean Berg,

Senior Vice President and General Manager, Global Governments and Critical Infrastructure, Forcepoint

9:05 AM

Government Fireside Chat

ADM Michael S. Rogers, USN (Ret.),

Former Director, National Security Agency & Former Commander, US Cyber Command

Matthew Moynahan,

Chief Executive Officer, Forcepoint

9:35 AM

Blueprint for Zero Trust in a Remote World

Steven Hernandez,

Chief Information Security Officer, Department of Education

Myrna Soto,

Chief Strategy and Trust Officer, Forcepoint

Brandon Wales,

Executive Director, Cybersecurity and Infrastructure Security Agency, Department of Homeland Security

Moderator: Eric Trexler,

Vice President of Sales Global Governments and Critical Infrastructure, Forcepoint

10:00 AM

Tour of the Virtual Exhibit Hall and Forcepoint Demos

10:20 AM

Components of a Blueprint for Human and Organizational Resilience

Dr. John Zangardi,

President, Redhorse Corporation; and former Chief Information Officer, Department of Homeland Security

Dr. Margaret Cunningham,

Principal Research Scientist for Human Behavior, Forcepoint's X-Lab

Moderator: Petko Stoyanov,

Chief Technology Officer for Global Governments and Critical Infrastructure, Forcepoint

11:00 AM

Blueprint for the Future of Cloud Multi Domain Operations

George Kamis,

Chief Technology Officer for Global Governments and Critical Infrastructure, Forcepoint

MG (ret.) Joe Brendler,

Principal, Brendler Consulting, LLC

11:20 AM

Privileged User Survey Results

Jared Quance,

Insider Threat Program Manager, U.S. Coast Guard

Dr. Larry Ponemon,

Chairman and Founder, Ponemon Institute

Moderator: Mike Crouse,

Director Insider Threat Strategies, Forcepoint

12:00 PM

Closing Keynote

Grant Schneider,

Senior Director for Cybersecurity Services, Veneable LLP, former United States Chief Information Security Officer

12:30 PM

Tour of the Virtual Exhibit Hall and Forcepoint Demos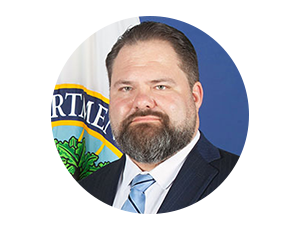 Steven Hernandez
Chief Information Security Officer
Department of Education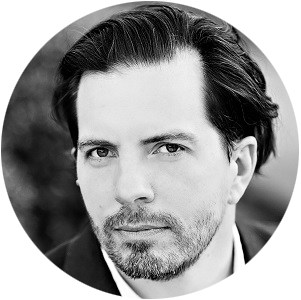 Jared Quance
Insider Threat Program Manager
U.S. Coast Guard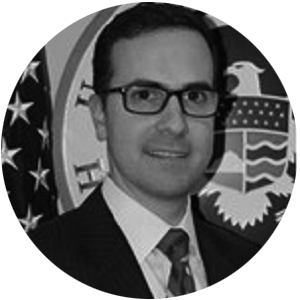 Brandon Wales
Executive Director, Cybersecurity and Infrastructure Security Agency
Department of Homeland Security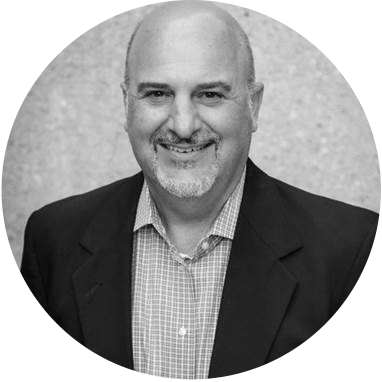 George Kamis
Chief Technology Officer for Global Governments and Critical Infrastructure
Forcepoint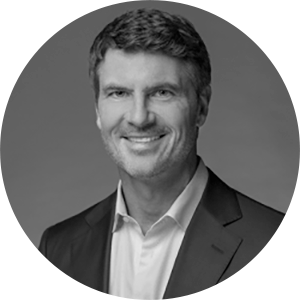 Matthew Moynahan
Chief Executive Officer
Forcepoint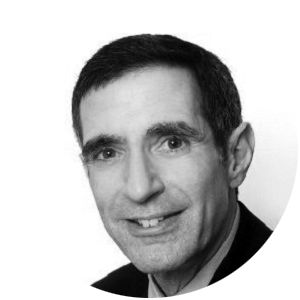 Dr. Larry Ponemon
Chairman and Founder
Ponemon Institute