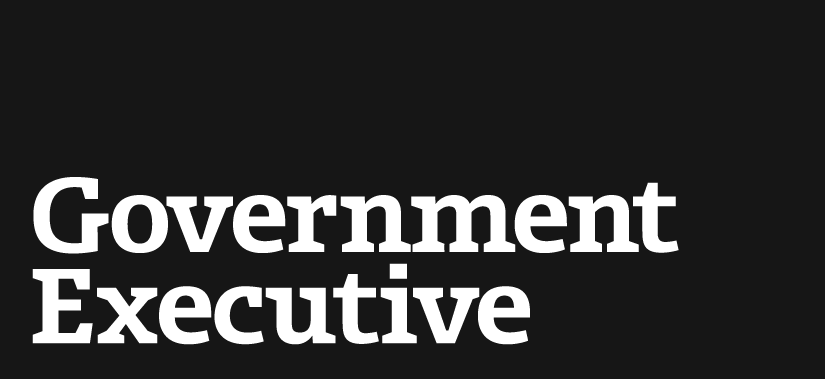 Stretched to the Limit
June 8, 2011

If you're a government leader, then just reading the news is a painful proposition today. All the negative publicity about public service presages a serious human resource crisis for your agency.

If you think recruiting and retaining the right people has been difficult up until now, get ready for redoubled challenges in the months and years to come. Many lawmakers and more than a few governors are attempting to tighten the screws on the public workforce, promising deep cuts in staffing for federal and state agencies.

The Obama administration, mindful of voter sentiment, has attempted to get out in front of this movement by sponsoring curbs of its own on government hiring. Owing to pressure from all sides, the future of most federal agencies is likely to be one of runaway austerity. Among the first points of pain will be agencies' ability to stay ahead of normal attrition by recruiting new workers. After all, the first recourse in limiting perceived "mission creep" is the hiring freeze.

But extended hiring shutdowns can have dire consequences over the long term. Freezes -- not to mention more stringent measures that could come -- likely would mean a public workforce stretched thin, even hamstrung, in performing agency missions. And many other circumstances will combine to make the situation worse. For one thing, private industry is emerging from the recession ready to hire; don't doubt that many ambitious top performers currently on the public payroll will be tempted to jump ship. During the past year, I've talked to many feds -- particularly engineers and information technology pros -- who acknowledge that a government job has been a safe haven for them during the recession. But economic conditions are improving. Will they stick around?

And what about the senior, retirement-eligible folks who provide hard-to-replace experience and know-how? With retirement accounts climbing back to pre-recession levels, will the long-anticipated (and up-to-now overhyped) federal retirement wave finally begin to kick in?

There's at least one other possible outcome to all this, and it is the scariest yet. Faced with undiminished mission requirements and a shrinking, inexperienced or bare-bones workforce, what agency planner wouldn't look to a nearby source of experience and talent -- seasoned workers in other government agencies? I know this smacks of the Mad Max school of management, but it makes sense for government managers to be prepared for peers at other agencies to come after their critical talent. Many managers will be tempted to respond to these incursions in kind. You certainly can envision where this will end up, notwithstanding the Office of Personnel Management's efforts to encourage common cause in hiring.

So, short of abandoning your principles or defecting to the private sector yourself, what can you do in this increasingly bleak environment? There's no magic bullet here, but building internal awareness of this impending challenge seems like a sensible first step. Although it's likely most federal leaders see this perfect storm brewing, sounding the alarm is critical. An unvarnished understanding of what's at stake here might spur individual departments and agencies to plan realistically but creatively for the inevitability of shrinking workforces.

In practical terms, fortifying organizational culture and employee job satisfaction might be your agency's immediate -- and possibly its only -- recourse today. To hedge against voluntary attrition, the smart leader will take steps to fortify staff morale agencywide. High-morale organizations like NASA and the Nuclear Regulatory Commission are best-positioned to weather the coming storm. In the lean recruiting years to come, morale-rich agencies also will have a built-in sourcing advantage, because many of their workers will be de facto ambassadors for their employers' "brands," enthusiastic boosters of the values and the signature workplace experience these organizations offer.

Proactive first steps like these entail directing a renewed focus on enriching organizational culture, which for most government entities could mean reallocating resources to the tasks of buttressing internal communication, staff development, and team building and inclusion initiatives, to name a few. Don't dismiss so-called Web 2 .0, video and social media tools either; they can be productive and -- just as important -- cost-effective allies in this counteroffensive.

If you don't already have a hold on your staff members' hearts and minds, then you should do what you can right now to win them over. You might be stymied in recruiting outside talent today and tomorrow, but you still can look within the walls of your agency, with an eye on building job satisfaction, hanging on to potential defectors, and creating a workplace environment that values and rewards individual and team contributions.

It could mean adjustments to standard policy and operations and some workaround with regard to traditional HR silos, but face it: It might be all you have in your tool set for at least the near term.

Bob Duffy, managing consultant at Insight Consulting LLC, is a branding, corporate culture and organizational development specialist who has worked with federal agencies including the Environmental Protection Agency, Energy Department and Defense Information Systems Agency.
---
June 8, 2011
https://www.govexec.com/excellence/management-matters/2011/06/stretched-to-the-limit/34110/