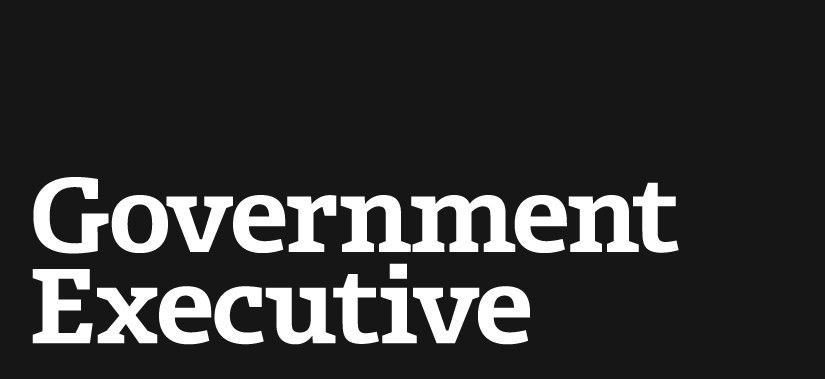 Generation Rap
February 9, 2011
Concrete advice on how to communicate well with employees from different generations can be hard to find.
But last week, the IBM Center for the Business of Government released a report attempting to fill that knowledge gap. The report identifies the four primary generations in the federal workforce today, and their specific preferences related to learning, communicating and recognition for their accomplishments.
Authors Susan Hannam and Bonni Yordi say the fundamental question for managers is, "Do we want our legacy to be [one] of mentoring and empowering the next generations, or of fighting them tooth and nail?" But managers aren't merely weighing their own preferences against the tastes of another generation. They must simultaneously manage employees from four distinct generations.
The report identifies these four generations as: traditionalists, age 66 and older, born between 1922 and 1945; boomers, age 47 to 65, born between 1946 and 1964; Gen-Xers, age 31 to 46, born between 1965 and 1980; millennials, age 21 to 30, born between 1981 and 1990. The authors quote the Human Capital Institute: "The homogenous human capital model of the past simply will not work with such diverse cohorts in the workforce. … It is time to throw out the one-size-fits-all model of talent management and embrace a more flexible model."
For managers, tailoring the way they communicate with employees from different generations can be one of the most straightforward, and effective, methods to improve overall morale and productivity, according to the report's authors.
The IBM Center report outlines specific differences and suggestions for communicating with each generation.
Traditionalists
Preferred methods of communication:
Memos
Letters
Personal notes
Individual interactions
Suggested ways to communicate:
Words and tone of voice should be respectful, with good grammar, clear diction, no slang or profanity.
Language should be formal and professional, and the message should relate to organization history and long-term goals.
Boomers
Preferred methods of communication:
Face to face
Phone calls
Personal interaction
Structured networking
Suggested ways to communicate:
Conversations should be more informal, perhaps over coffee or lunch.
Boomers tend to see relationship and business results as intertwined. Ask about mutual interests (e.g., "How is your son doing in college?").
Make the conversation interactive by getting the other's input, and link the message to the team or individual vision, mission and values.
Gen-Xers
Preferred methods of communication:
Voicemail
E-mail
Casual
Direct and immediate
Suggested ways to communicate:
Don't waste the Gen-Xer's time. Be direct and straightforward.
Avoid corporate-speak.
Send an e-mail, or leave a voicemail that clearly states what you want, how it will serve the Gen-Xer and when you want it.
Millennials
Preferred methods of communication:
Digital (instant messages, blogs, text messages)
Collaborative interaction
Suggested ways to communicate:
Be positive.
Send a text message, or meet face to face.
Tie the message to the millennial's personal goals, or to goals the entire team is working toward.
Don't be condescending.
Avoid cynicism and sarcasm.
Properly recognizing and rewarding employees based on their generational preferences is another way to increase employee engagement. The report acknowledges that millennials' strong desire for recognition and praise in the workplace has caused some eye-rolling from workers of other generations. But the statement, "My boss recognizes and praises my accomplishment," in one of the report's surveys, was the single best predictor of millennials' workplace satisfaction. And it's not just the youngest workers who crave acknowledgement; nearly half of all federal employees said they don't get enough recognition or praise from their managers.

According to the report, each generation has different preferences when it comes to rewards and recognition. Generally speaking, traditionalists prefer "tangible symbols," such as plaques and certificates, which recognize loyalty and commitment. Boomers prefer personal attention and promotions, while Gen-Xers favor time off, upgraded resources, opportunities for development and certifications to add to their resumes. Millennials like awards, certificates and financial incentives.

Hannam and Yordi recommended managers structure their rewards programs to allow leaders to personalize incentives to the generational preference of the employee. For example, managers could give workers a long list of potential incentives and ask them to check their preferences. Then managers would have information on file allowing them to make a choice based on that employee's preference.

The report also recommended having a range of recognition techniques covering varying accomplishments. An annual awards ceremony, for example, might not allow managers to properly tailor recognition, or provide on-the-spot awards -- which millennials in particular prefer.

Generational differences go beyond merely technological preferences. Managers can tap into the unique skills of their diverse employees -- while ensuring they are happy, engaged and productive -- by recognizing their differences and responding to their preferences.
---
February 9, 2011
https://www.govexec.com/excellence/management-matters/2011/02/generation-rap/33268/