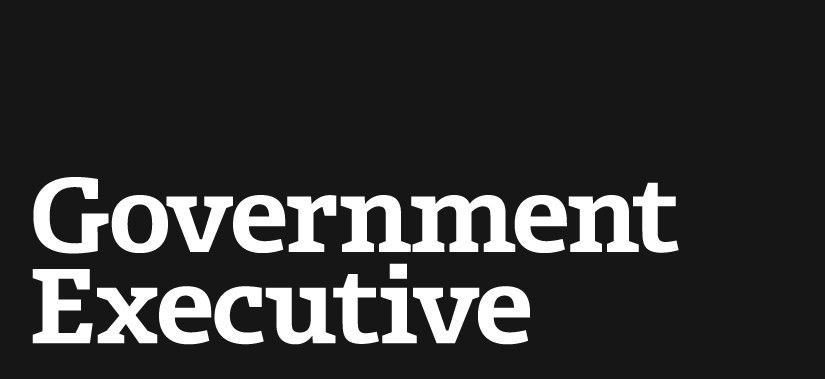 Energy Smarts
April 21, 2010
The digital explosion in the federal government during the last decade has led to efficiency, innovation, and perhaps most apparent to those paying the power bills, data center sprawl. Now the Obama administration is trying not only to streamline operations and lower costs, but to cut energy consumption as well. Between 1998 and 2009, the number of server farms supporting agencies' information technology networks grew from 432 to 1,100, according to the Office of Management and Budget. Last year, the federal government spent $19 billion on IT infrastructure.
"It makes no sense to continue spending on this trajectory, as more and more of our data processes move to the digital world and the demand for computing power increases," says federal Chief Information Officer Vivek Kundra. "But this is not just about consolidation and cost savings. It's about green IT-making sure these data centers that are right now energy hogs, incorporate [more efficient] engineering."
In February, Kundra announced in a plan to centralize IT services for civilian agencies and consolidate the 1,100 data centers throughout government. The plan requires agencies to submit an inventory of data centers to OMB by May. A consolidation plan for reducing that number is due in July. Agencies then will provide a more detailed inventory of specific systems and processes by August, which OMB will use as a baseline for putting the consolidation plan into effect later in the year. It will include a technical roadmap, with specific approaches and targets for hardware, energy and cost efficiency.
"We're doing a detailed analysis -- agency by agency, bureau by bureau, data center by data center -- to understand the systems and applications deployed and define what we can do without compromising the mission of these agencies," Kundra says. "We're laying down a strategy to build a foundation that allows agencies to procure technology in an intelligent way. This won't happen overnight."
Leading the data center merger is Michael Duffy, CIO at the Treasury Department, and Richard Spires, CIO at the Homeland Security Department. DHS has been conducting a massive consolidation on its own, migrating 24 data centers into two megacenters-the primary hub known as Data Center One, based at NASA's Stennis Space Center in Mississippi, and a second facility that will act primarily as a backup. The department has not released the location of the second data center.
To ensure energy efficiency, Congress has held back more than half the nearly $83 million budget for Data Center One until DHS upgrades its power capabilities. So far, five of the department's 24 data centers have been migrated to Stennis, as DHS spends the $38.5 million appropriated to improve electrical service and equipment, generators, chilling mechanisms and information technology, according to FedSources.
"From a green IT perspective, one can imagine that the consolidation in itself will provide significant energy consumption savings over time, because you're cooling just one data center," Spires says. DHS is investing in advanced chilling systems that cool only the server areas, rather than the entire facility, he added. "Industry as a whole needs to solve the problem of power management," says Andy Lawrence, research director for eco-efficient IT at the technology analyst firm 451 Group. "A server doing 10 percent of the work should be using 10 percent of the power, but at the moment, it's using much more."
Perhaps the greatest energy-saving potential is in virtualization, a technology that partitions one physical server into multiple virtual servers to maximize capacity. "It's very, very common for servers to run at less than 25 percent utilization, which means they're being powered to do little or nothing," Lawrence says. "Simply put, virtualization is a solution that helps ensure people turn servers off when they're not being used. But the reality is that nothing in green IT is simple; it's all pretty complicated."
The Los Alamos National Laboratory virtualized 300 servers and retired three data centers, avoiding $1.4 million in hardware, software, facility and energy costs. "We were running into the proverbial brick wall in terms of power and cooling and floor space," says Anil Karmel, a solutions architect working in the network and infrastructure engineering division at Los Alamos.
Capacity planning tools delivered metrics about the processes running on computer servers, which helped the lab configure the virtual platform for maximum efficiency. If one process requires a lot of capacity during the day but little at night, for example, a portion of that capacity could be transitioned to another virtual server during the evening hours to support a different process.
Los Alamos is developing an internal computing cloud that will allow users to access resources for particular processes through an online portal and then return the resources to the cloud when the processes are complete.
Karmel says education is the biggest challenge with any virtualization or cloud computing project, because many IT specialists "want to be able to put their hands on a physical box, push that power button and know it's there." The lab incorporated into the cloud a tool that calculates the energy being saved by using the virtualized environment versus a physical computer server. Each time users sign in to the portal to allocate computing power to a particular job, they'll see the amount of energy savings.
"Does the general computer user understand green IT? Not necessarily," Karmel says. "We're dynamically computing energy savings and publishing that for users to see, and then totaling those numbers to reflect the amount of energy we're saving year over year."
Beyond educating users about the energy savings, data center consolidation requires detailed planning. Each time DHS migrates an application to Data Center One, for example, a backup must be maintained until the department can confirm the application is fully up and running in the new location.
"It's critical to have a good partnership between the current organization that is operating those assets and those on the receiving end," Spires says. "As we try to optimize these systems for green IT and efficiency, we need to ensure that systems that must be up stay up."
---
April 21, 2010
https://www.govexec.com/excellence/management-matters/2010/04/energy-smarts/31320/