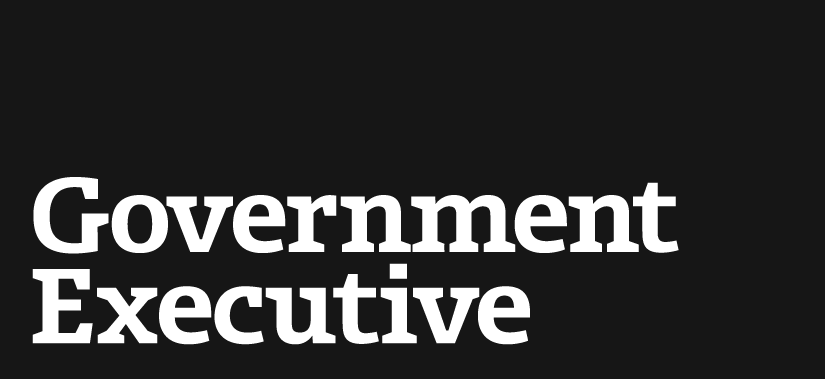 Commander-in-chief
July 1, 2003
Can the Democrats find happiness with a retired four-star Army general on their 2004 presidential ticket? Some party leaders and operatives are toying with the idea. And the general himself-former NATO military Cmdr. Wesley Clark-seems willing to oblige.
Clark's recent round of appearances on television news shows and before Democratic groups on both the left and right have fueled speculation that he might jump into the party's presidential nominating contest-and that he'd do it by Labor Day. The fact that Democratic power brokers would take seriously a late entry by a novice candidate reflects the eagerness of many party strategists to ensure that their 2004 ticket has undeniable national-security heft.
Few observers expect Clark to capture the Democratic Party's presidential nomination. But if Clark, 58, can demonstrate that he can maneuver on the Democratic presidential trail with the same sort of skill with which he led a mechanized infantry company in Vietnam, he would undoubtedly enhance his attractiveness as a potential vice presidential running mate.
"I think he brings a lot to the ticket," said Gerald W. McEntee, president of the American Federation of State, County, and Municipal Employees, who had Clark address the executive board on June 19. And Clark wasn't invited just because, like Bill Clinton, he's a Rhodes scholar from Arkansas. All Democratic presidential candidates have been asked to speak to the AFSME board this year.
Talking to reporters after the closed-door event, McEntee said that what distinguishes Clark's potential candidacy is "probably the way he was able to discuss terrorism and Iraq with his military background."
In the view of longtime party operative Don Fowler, a Democratic National Committee member from South Carolina, "Having somebody like Clark associated with the Democratic Party as the vice presidential candidate would be very good." Fowler added, "You can never tell what a person will do when they get under the heat [of an actual campaign], but every indication I have about him is positive."
Beginning with the nation's first president, retired military officers have periodically played leading roles in American politics. But not since 1952 has a retired senior military commander been a serious first-time contender for the presidency. That year, two were: The eventual 34th president of the United States, retired Gen. Dwight D. Eisenhower, who was the supreme Allied commander in Europe during World War II, and retired five-star Gen. Douglas MacArthur, who served as commander-in-chief of U.N. forces in the Korean War.
Just as some Democrats are eager to draw Clark into the fray today, then-President Truman hoped that Ike might seek the White House as a Democrat. Eisenhower's national popularity gave him plenty of options, and he chose the GOP label. But he initially had to share the nation's regard with MacArthur. Indeed, after Truman sacked MacArthur for insubordination during the war, the popularity of the "old soldier" peaked.
At the end of 1951, the Gallup Poll found that MacArthur was the most admired man in America. (Eisenhower ranked second.) MacArthur's standing was so remarkable that when Gallup also asked that year who the next baseball commissioner should be, MacArthur topped the list, beating out politicians and players alike. But when it came to deciding who should sit in the Oval Office, Americans had a different judgment, and Ike beat MacArthur hands down, other Gallup polls showed in 1951 and 1952.
"Even high-visibility generals aren't necessarily perceived as naturals for civilian leadership, but some of them do radiate that confidence," said Fred Greenstein, a presidential scholar at Princeton University. "Every bit of information that I have is that [Clark] is someone who comes across as a straight arrow and not as somebody you'd cast George C. Scott to play"-meaning, Clark is not a larger-than-life figure reminiscent of Gen. George Patton.
To be sure, just having "general" in front of a candidate's name would likely turn off some anti-war Democrats who have recoiled from the Democratic candidates who supported the congressional resolution that gave President Bush authority to use military force in Iraq. But the DNC's Fowler argues that if Clark were to position himself properly, the qualities that would make him an attractive general-election candidate could also be an asset to him in the battle for the Democratic nomination.
"He can't be a George S. Patton in the Democratic primaries, but he could do well as Maxwell Taylor," said Fowler, referring to the Army general who was a favorite of President Kennedy and one of his brothers, Attorney General Robert Kennedy.
Indeed, many Democrats might find what Clark, a CNN commentator during the war on Iraq, has to say on national security reassuring. In a June 17 speech to the annual meeting of the centrist New Democrat Network, Clark articulated a comprehensive diplomatic and military strategy that stressed rebuilding ties to traditional U.S. allies in Europe, using international organizations to pursue American goals, and employing force "only as a last resort."
On the domestic front, Clark's views seem compatible with the center of gravity in the Democratic Party. In recent interviews and speeches, Clark has said he would not have supported the Bush tax cuts; would review the military's "don't ask, don't tell" policy barring gays from serving openly in the armed forces; and would back affirmative action.
Clark told the New Democrats that the anti-terrorism USA PATRIOT Act "needs a good open-air review in the sunshine before we retain or modify it." And to the AFSCME board, he stressed that as the commander-in-chief of all U.S. forces in Europe, he spent considerable time dealing with health care issues and education for military dependents-"issues very dear to our people," McEntee noted.
Showing where he stands on key Democratic issues is critical for someone who has yet to even declare that he's a Democrat. "I would say that before General Clark would be seriously considered as a running mate by anybody, he would have to establish himself in terms of those issues with more identification and trust and credibility, more than he possesses now," Fowler said.
And a strategist for a Democratic presidential candidate noted, "He's not going to just parachute into New Hampshire and find thousands of anxious voters ready to lap up his every word."
While it's understandable that a political novice would proceed with caution in testing the presidential waters, Clark's carefully calibrated steps, such as his coyness about his partisan affiliation, can sometimes be disingenuous. Standing before a quartet of television cameras and a dozen reporters after his AFSCME appearance, Clark brushed off a question about his presidential ambitions, saying he wanted to talk about "ideas," not "process." When another reporter pressed him about his potential candidacy and pointed out that that was why he'd drawn a media stakeout, Clark looked puzzled and responded that his host, McEntee, was the one who had summoned the press. "I hope I didn't abuse anybody's time," Clark said.
It's hard to imagine that Clark, given his vast experience with the media, was somehow worried that he had inadvertently taken advantage of reporters. He was a fixture in the CNN studios in Atlanta before and during the war in Iraq. And as his book on the 1999 conflict in Kosovo, "Waging Modern War," makes clear, Clark was no novice when it came to understanding how to motivate and manipulate the press. At one point, he wrote of having "fended off two Wall Street Journal reporters pursuing a potentially damaging story concerning the secretary of Defense's restrictions on me." On another occasion, Clark recounted how he successfully called CNN to correct one of its reports.
Indeed, at times Clark's willingness to talk to the media during the Kosovo crisis irked his civilian bosses. In his book, Clark recalled that after one news conference he received a warning from the then-chairman of the Joint Chiefs of Staff, Gen. Hugh Shelton: " `Wes, at the White House meeting today there was a lot of discussion about your press conference. The secretary of Defense asked me to give you some verbatim guidance, so here it is: `Get your f- - - --g face off the TV. No more briefings, period. That's it.' "
Although Clark's feuds with Washington were not as dramatic as MacArthur's clash with Truman over the conduct of the Korean War, Clark's frosty relationship with then-Defense Secretary William Cohen contributed to Clark's being relieved of his NATO command a year early. In his June 15 appearance on NBC's Meet the Press, Clark was somewhat circumspect about the reasons for his early departure. "Well, the honest answer is, I don't know," said Clark in response to a question from moderator Tim Russert. "And I never really asked."
But in his book, Clark wrote that after being ordered to step aside, "I asked Shelton why Secretary Cohen had made this decision, and why now." Clark said he was told he had to make way for the vice chairman of the Joint Chiefs, Air Force Gen. Joe Ralston, who was due to be reassigned and needed a billet commensurate with his rank. But Clark apparently never believed that story. Throughout his book, he suspects that his "cool relationship with the secretary and his team" was the primary cause of his early retirement.
Former New Hampshire Democratic Party Chairman George Bruno, who has advised Clark and would back him in a White House run, thinks that the Democratic race in his state is so wide open that Clark might be able to post a surprise third- or even fourth-place showing by attracting independents. And there's always the vice presidency.
"To borrow the old Kennedy line," Bruno said, "here is a candidacy that lifts all ships."
---
July 1, 2003
https://www.govexec.com/defense/defense-beat/2003/07/commander-in-chief/14440/