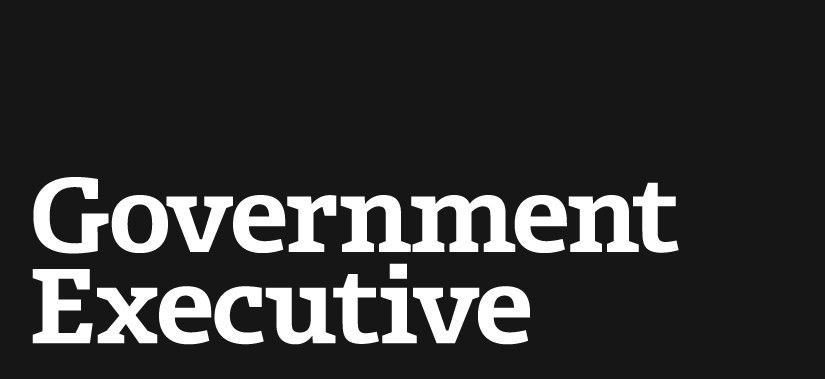 Defense budget tackles major management issues
February 2, 2010
The Defense budget request includes funding for several key management initiatives aimed at strengthening the civilian workforce, improving financial management and, perhaps most important, reforming the way the department buys weapons.
Notably, the Defense Department is seeking $23 million in 2011 to move about 225,000 civilian employees out of the National Security Personnel System, the Pentagon's controversial attempt to create a more flexible and responsive system for managing the civilian workforce. Congress killed the reform effort in the 2010 National Defense Authorization Act, and as a result, most of those positions will shift to the general schedule pay grades. Because the law prohibits personnel from taking a pay cut when their positions are converted out of NSPS, the department estimates it will need an additional $239 million next year for higher civilian pay to complete the transition.
Defense will continue to grow its civilian workforce by replacing contractors with civilian employees, a process known as insourcing. The department is on track to reduce the number of support service contractors from 39 percent of the workforce in 2009, to 26 percent, the level prior to 2001. Through 2011, Defense will authorize the hiring of 19,800 civil servants as part of the insourcing initiative.
Defense will continue long-standing financial management reform initiatives with scheduled deployments next year of enterprise resource planning systems at 30 Army installations and across two major commands in the Navy and Air Force: Naval Sea Systems Command and Transportation Command, respectively.
While none of the military services has been able to earn a clean audit opinion, an overview of the department's budget request said, "All of the services expect to assert audit readiness on appropriations received by FY2011." If that turns out to be the case, the department will have achieved a major milestone that has eluded senior leaders for more than 20 years.
Acquisition reform has been a theme of recent Defense budgets, and the 2011 request continues the trend. "Reforming how and what we buy continues to be an urgent priority," said Defense Secretary Robert Gates on Monday at a Pentagon briefing on the 2011 budget request.
Many of the department's purchasing problems, including cost overruns, schedule delays, performance problems and unrealistic program requirements, stem from a civilian workforce that is too small and insufficiently skilled for the responsibilities it holds, Gates said.
To address the imbalance, Defense plans to increase the number of acquisition personnel by 20,000 during the next five years, from 127,000 in 2010 to 147,000 by 2015. This includes about 10,000 positions currently held by contractors that will be converted to civil service positions. The department also will improve training and retention programs to develop needed skills, especially in the area of cost analysis. Additionally, Defense will strengthen its cost database by improving contractor data reporting of actual costs, earned value management and pricing.
Defense needs more than people, however. "Fundamentally reforming acquisitions, above all, calls on us to foster a culture and practice of accountability. Accountability with regard to industry, and within the walls of this building as well," Gates said.
To underscore the importance of that point, Gates announced the department would withhold $614 million in performance fees from Lockheed Martin Corp. over performance problems in the F-35 Joint Strike Fighter program. In addition, Gates fired the two-star Marine Corps general in charge of the program, Maj. Gen. David Heinz. "Accountability is not just about holding contractors responsible," he said. Gates plans to replace Heinz with a higher-ranking officer yet to be named.
The department also intends to cancel five unnecessary programs, including the C-17 transport aircraft; the alternative engine program for the Joint Strike Fighter; a next-generation large cruiser; the Navy intelligence aircraft EP(X); and the third-generation infrared surveillance sensor system.
Defense Comptroller Robert Hale acknowledged the likelihood of congressional pushback on canceling some weapons programs, especially the alternate engine for the F-35 Joint Strike Fighter:
"We looked carefully at it, decided that there are management problems: We'd really be managing two sole-source contracts. There are logistics problems: You would have to have two separate logistics support capabilities for the two engines," Hale said, noting that the Navy especially was opposed to two engines for planes that would be operating from aircraft carriers. "And finally, there's costs: It will add $2.5 billion to our five-year plan if we were to pursue development and procurement of the alternate engine. And even the optimistic model suggested the long-term savings would just barely break even relative to those costs," he said.
In addition, the Pentagon plans to kill the Defense Integrated Military Human Resources System, a Web-based management program the department's Business Transformation Agency runs. DIMHRS was intended to replace 90 legacy systems throughout the department and military services, but budget documents noted the program "has been in development for over 10 years and cost $500 million -- with little to show and limited prospects." Instead, the services will develop their own HR management systems, budget documents say.
---
February 2, 2010
https://www.govexec.com/defense/2010/02/defense-budget-tackles-major-management-issues/30789/