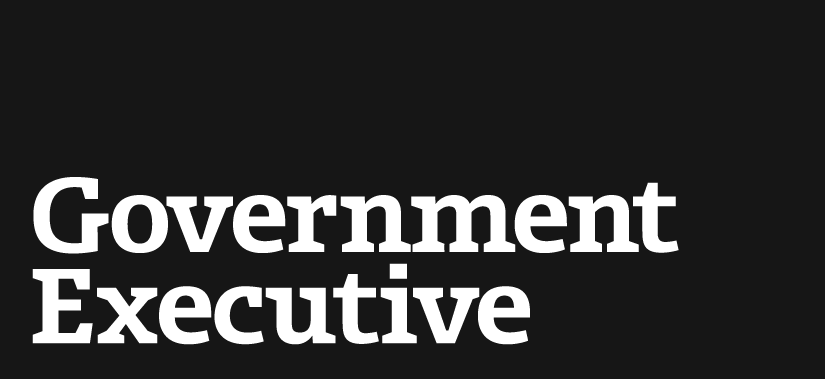 Democrats risk impasse over PATRIOT Act
November 9, 2009
Although not on the front burner, the effort to renew the federal government's domestic surveillance powers has Democrats grappling with a handful of dicey issues, causing some lawmakers to acknowledge that Congress might have to pass a short-term extension to buy more time.
Lawmakers are up against the clock, as key provisions of the USA PATRIOT Act and a related intelligence law will expire Dec. 31. No less than six bills have been introduced in the House and Senate to address the expiring provisions, revealing divisions among lawmakers that everyone agrees must be overcome.
While many of the differences do not appear to be huge, Democrats are quietly trying to prevent them from escalating into a public battle within their ranks. They also know that trying to make too many changes to current law will ensure a barrage of Republican attacks heading into an election year that Democrats are weak on national security.
Two bills have come to the forefront, one that was approved by the House Judiciary Committee last week and a measure approved by the Senate Judiciary Committee in October.
Both would reauthorize the ability of the government to use roving wiretaps to monitor the communications of suspects and to obtain Section 215 court orders seeking tangible evidence for investigations.
The bills make several changes to current law, especially concerning the ability of the Justice Department to issue national security letters, demands for information without a court order.
But the House Judiciary bill includes stricter standards that the government must meet in order to get approval for a roving wiretap, obtain library or bookstore records and issue national security letters.
The Senate Judiciary bill is opposed by Senate Homeland Security and Governmental Affairs Committee Chairman Joseph Lieberman, I-Conn., Senate Judiciary ranking member Jeff Sessions, R-Ala., and Senate Intelligence Committee ranking member Christopher (Kit) Bond, R-Mo. They argue that making any changes to current law could jeopardize the government's ability to target suspects.
They have introduced a bill that would simply reauthorize the expiring PATRIOT Act provisions rather than make changes.
When asked if Republicans might use procedural tactics to prevent the Judiciary bill from being brought to the Senate floor, Bond said: "We will look at that opportunity. We'll look at all opportunities."
Sessions called the changes in the Judiciary bill a problem. "If this problem is not fixed, it will be a very contentious battle," he said. "We also need some assurances that the bill that comes out of conference is not going to move to the left, and then they try to ram that through."
But Senate Intelligence Commitee Chairwoman Dianne Feinstein, D-Calif., noted that the Judiciary bill was passed out of committee with bipartisan support. "We've got to the end of the year and that's all. And now we've got agreement on one course of action and I think we ought to follow it," said Feinstein, a co-sponsor of the bill.
House Judiciary Committee Chairman John Conyers, D-Mich., said he is trying to move the bill that came out of his committee last week as expeditiously as possible, although he did not know when it will be brought to the House floor.
But it remains to be seen whether Democrats who are vulnerable in next year's election become skittish over GOP attacks that the bill would weaken national security.
"I think they're stumbling into another prime example of showing the American people why they're weak on homeland security," Judiciary ranking member Lamar Smith said of Democrats.
Competing legislation has been introduced by House Intelligence Committee Chairman Silvestre Reyes, D-Texas, and Intelligence Technical and Tactical Subcommittee Chairman C.A. (Dutch) Ruppersberger, D-Md.
Reyes said Democrats are privately trying to negotiate an agreement over their differences. He said they are trying to find a middle ground that will give law enforcement agencies the powers they need while ensuring constitutional protections.
And it also is not yet clear what role, if any, the Blue Dog Coalition will play.
Rep. Adam Schiff, D-Calif., a Blue Dog member who serves on the Judiciary and Intelligence committees, has already entered the fray. He successfully amended the Judiciary bill last week to remove language he believed would have been problematic for the Justice Department.
"I think the Blue Dogs could play a very important role on the PATRIOT Act reauthorization," he said, adding that he has discussed the issue with Blue Dog leaders.
"I think we are going about the process in a thoughtful way and working in consultation with the administration. And that's what we should be doing," he added. "Will it subject us to political attacks? I think the answer is yes. That's going to happen no matter what we do."
Schiff and Ruppersberger said one problem with the House Judiciary bill is that it would allow a provision to expire next month that allows the government to conduct surveillance on a "lone wolf," or somebody who is not knowingly associated with terrorists.
But they acknowledged that Congress might have to pass a short-term extension of current law while lawmakers work out a final agreement.
"That would be a regrettable fallback," Schiff said. "But if discussions break down between the House and Senate or the clock runs out on us, that could happen."
---
November 9, 2009
https://www.govexec.com/defense/2009/11/democrats-risk-impasse-over-patriot-act/30309/